A fresh gluten-free, dairy-free and vegan recipe that's perfect for anytime of the year as an appetizer or side dish.
By Amie Valpone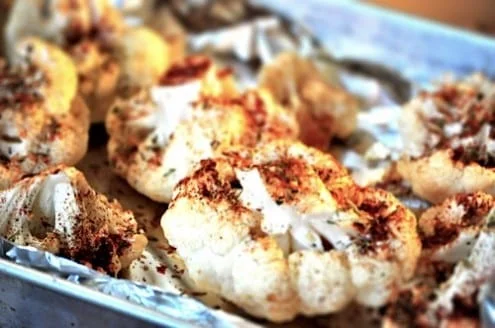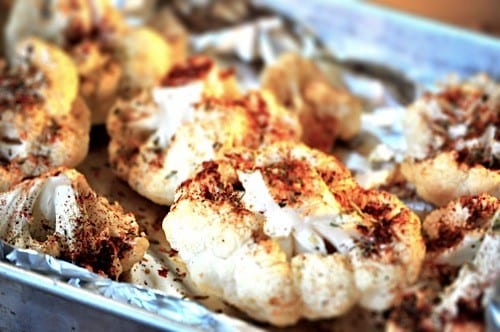 Fennel Pistachio Cauliflower Steaks
A fresh gluten-free, dairy-free and vegan recipe that's farm to table fresh and perfect for anytime of the year for an appetizer or side dish.
Ingredients
1 large head cauliflower
½ tsp. ground cumin
2 Tbsp. olive oil
2 Tbsp. freshly squeezed lemon juice
½ cup ground pistachios
2 tsp. fennel seeds
¼ tsp. sea salt
12 tsp freshly ground pepper
¼ cup fresh marjoram, finely chopped
Instructions
Preheat oven to 375 degrees F.
Line a baking pan with tin foil.
Cut cauliflower into florets or steak-like slices. Place into the baking pan.
In a small bowl, whisk together remaining ingredients. Drizzle over cauliflower.
Roast for 25 minutes or until golden brown.
Place into the fridge overnight in a glass bowl, covered.
Enjoy at room temperature with guacamole and hummus.