Joan Nova travels to the Marvelous City, and discovers food that is as belly bursting as it is delicious.
Text And Photos By Joan Nova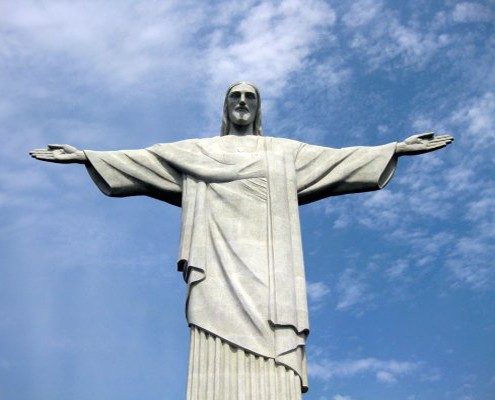 If you're going to Rio, there are a few things you don't want to miss. Of course, no matter your religious views or lack thereof, you want to see the Christ the Redeemer statue and Corcovado. If you fly into Rio at night, make sure to look out the window as you descend. It's a spectacular sight looming in the dark.
You'll want to see a Samba Show. It's a little cheesy and more like a variety show, but definitely an experience.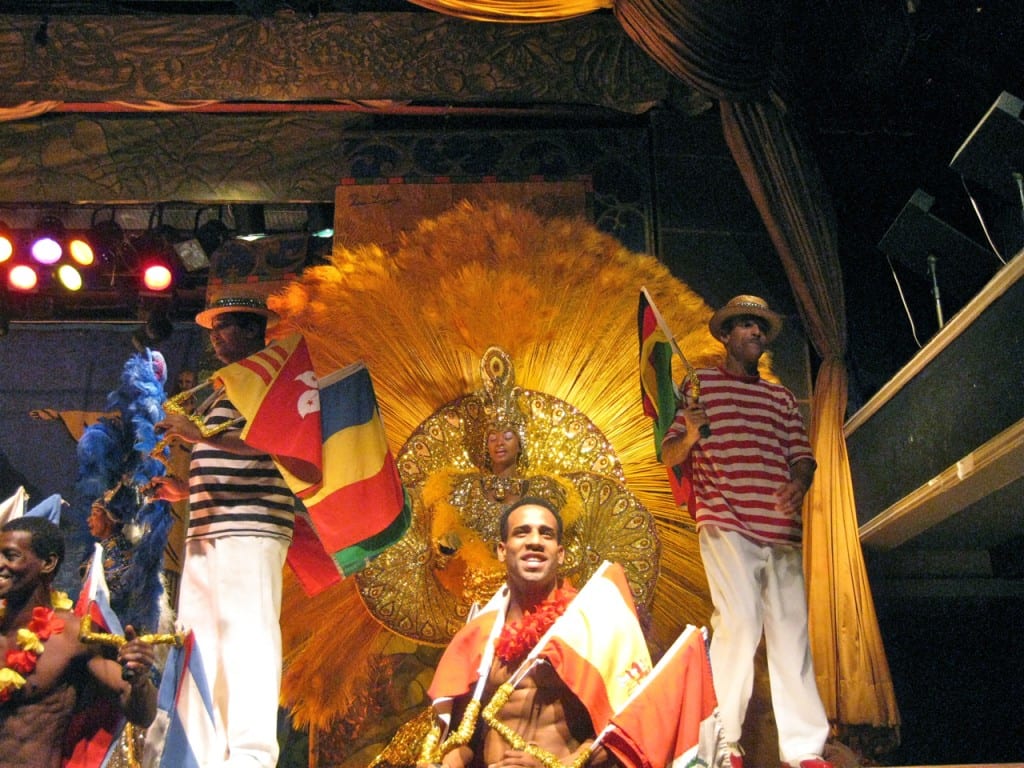 And you'll definitely want to try Feijoada, the national dish of Brazil, which traditionally is served on Saturdays — and only in the afternoon. (You need the remainder of the day to digest!)
Feijoada is a variety of meats (mostly pork cuts) that are stewed with black beans until they are fork tender and then served with white rice, collard greens, a sprinkle of farofa (toasted manioca flour made from dry cassava) and pieces of orange.

Caprinha is the national cocktail made from Cachaca (rum-like liquor) muddled with sugar and fresh limes.
The Caesar Park Hotel in Ipanema offers a wonderful brunch that starts with a caiprinha bar, appetizers and a wonderful buffet of feijoada makings, other Brazilian specialities and desserts.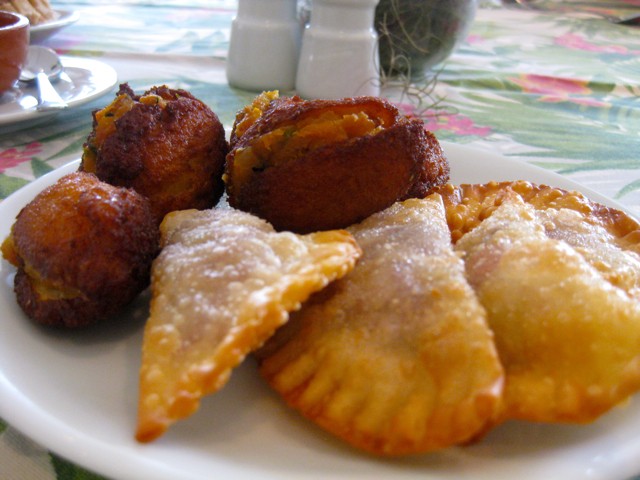 A sampling of appetizers.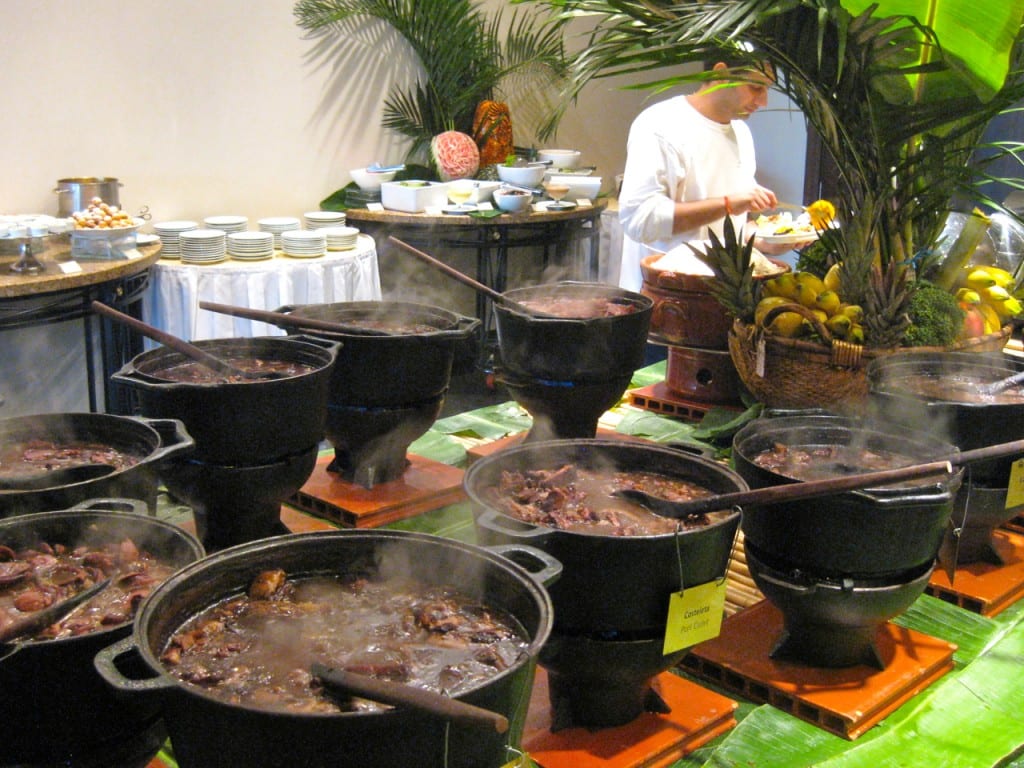 This is a make-your-own feijoada with cauldrons of different meats to choose from.
See Also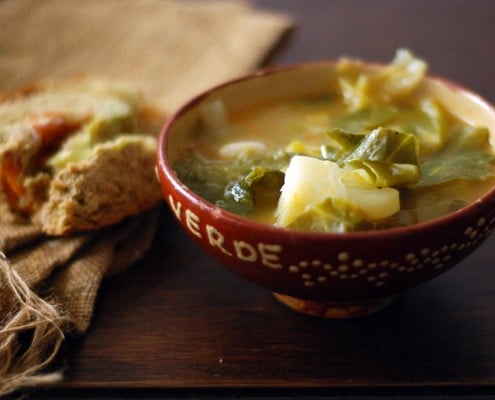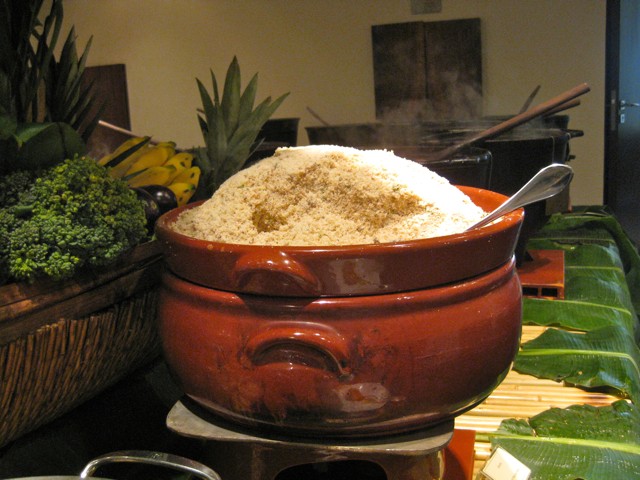 The Farofa to sprinkle on your plate.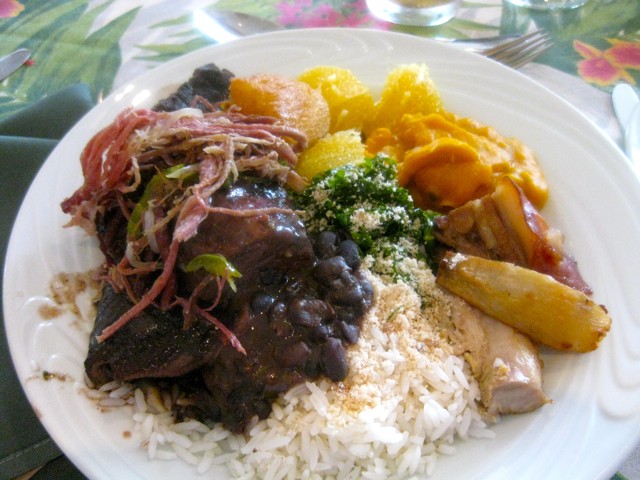 Yes, it's a belly-buster but very delicious.
And, don't forget to save room for dessert. There's lots of it!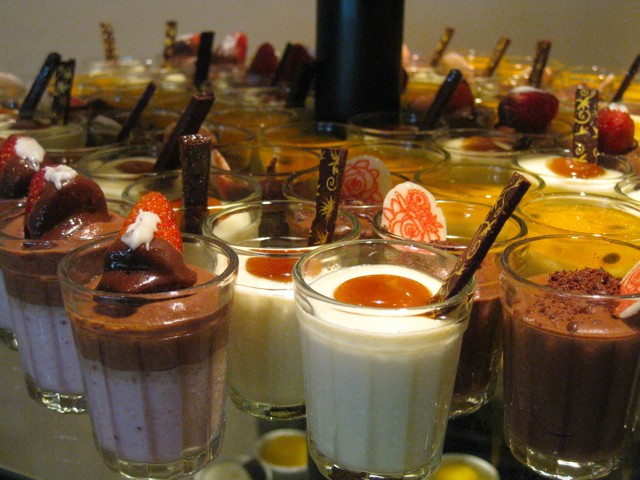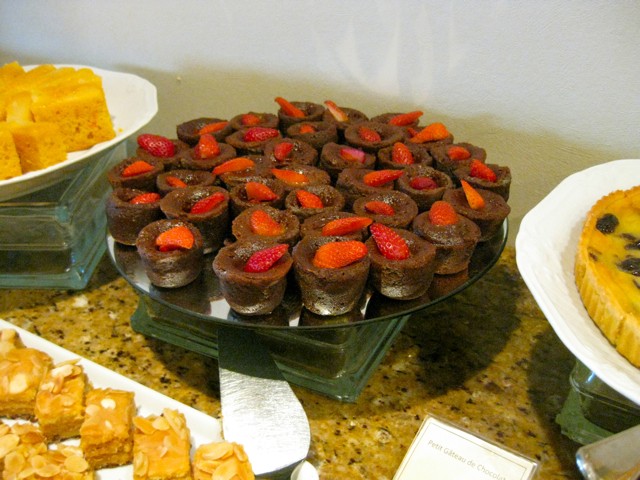 It's a great way to spend a few leisurely hours…then get out and walk that beautiful beach!
Joan Nova
Joan Nova is the publisher of FOODalogue: Meandering Meals, Musings + Travel which melds her lifelong passions for food, travel, photography and publishing. Her culinary style is bold and colorful with finishing touches that take each dish to the next level. She is an active participant in many online food organizations.