Meat is delicious, but meatless Monday is fun to observe. Become inventive with your veggies and use them in ways you may have never imagined. Try these traditionally meat dishes with a new, vegetarian twist.
By Annelise McAuliffe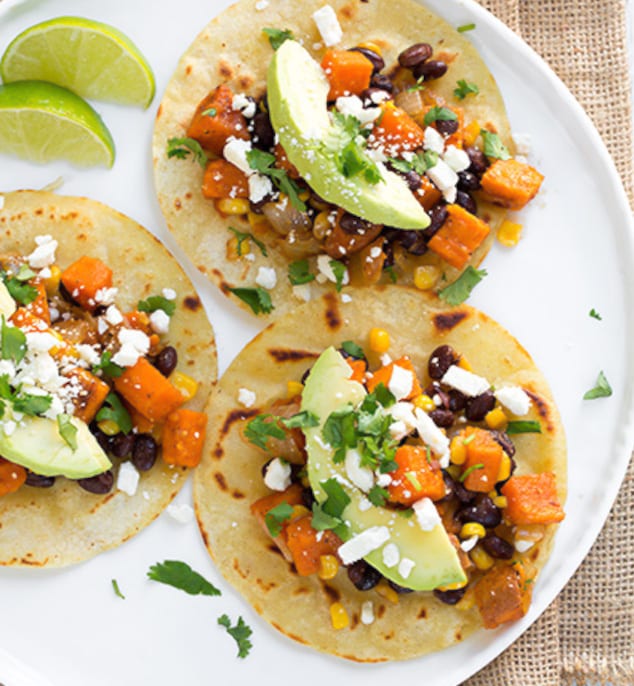 www.cookingclassy.com
Tacos
Pulled pork and spiced ground beef can take a night off. Honey-lime sweet potato, black bean and corn tacos are in town and they are so flavorful and filling. Top with cojita cheese for a touch of creamy flavor. Get the recipe here.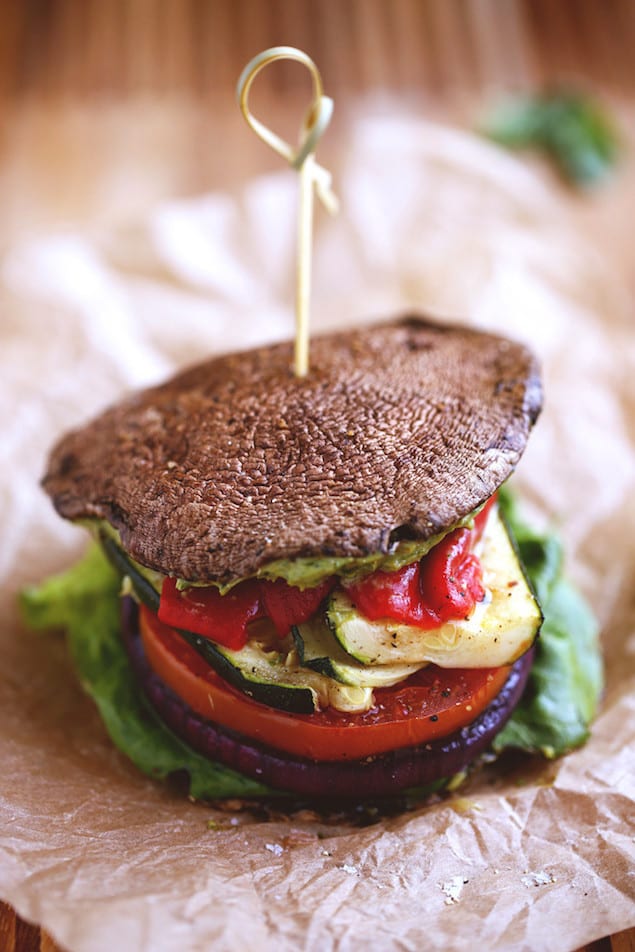 http://blissfulbasil.com/
Sandwiches
Great news, sandwiches don't have to be all bread, animal proteins, and cheese to satisfy. Blissful Basil has created a flavorful roasted vegetable stack between a portobello mushroom "bun" and a luscious basil-avocado sauce to bring it all together. Get the recipe here.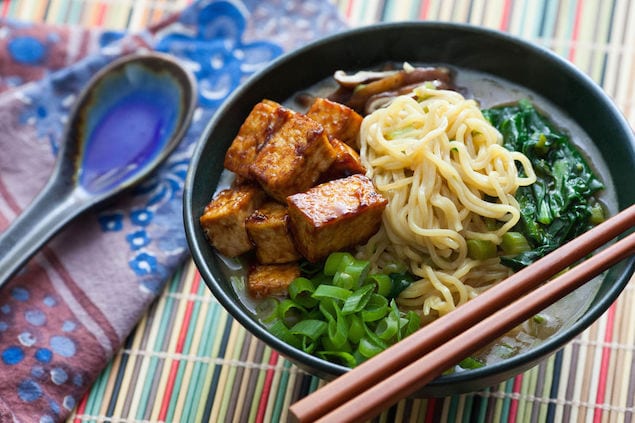 www.blueapron.com
Ramen
Tonkotsu or pork broth ramen is a true favorite, but on meatless Monday we are looking for something new. Try this miso ramen with hoisin-glazed tofu and enoki mushrooms floating in the meat-free broth. Get the recipe here.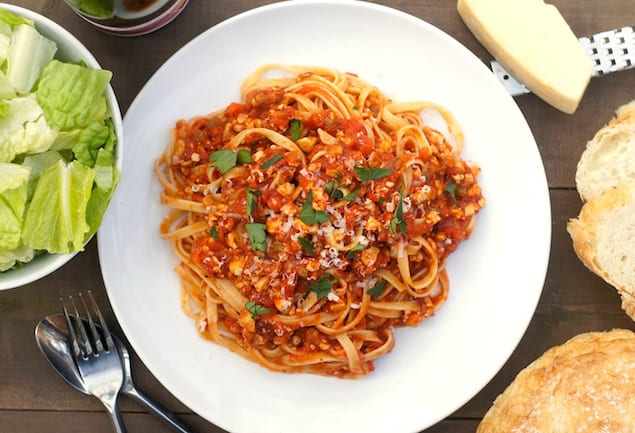 www.fearlesshomemaker.com
Spaghetti Bolognese
Mushrooms and beef usually add the bulk and flavor to this Italian dish, but this time tofu teams up with the vegetables and seasonings. Don't forget the caramelized onions for a hearty dish that will please true meat eaters, too. Get the recipe here.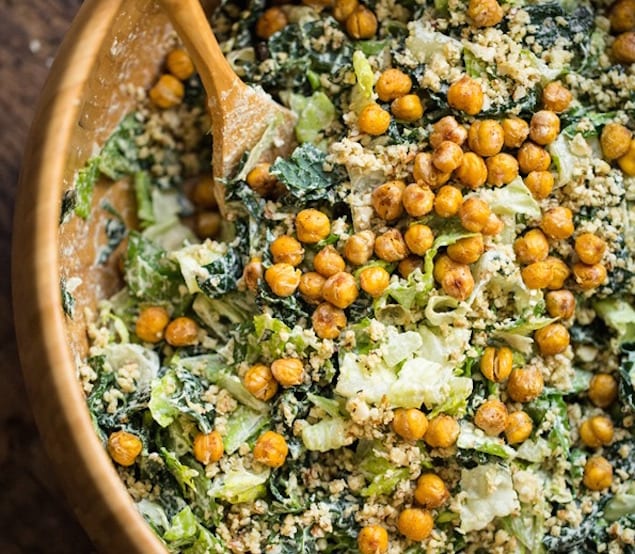 Caesar Salads
This traditionally chicken salad goes a step further and becomes vegan, but if cheese and eggs are up your alley feel free to add them back in. Roasted chickpeas add great protein and a touch of crunch like croutons and chicken might. Plus, with all of the added flavors in the dressing, including cashews, you won't even miss the anchovies. Get the recipe here.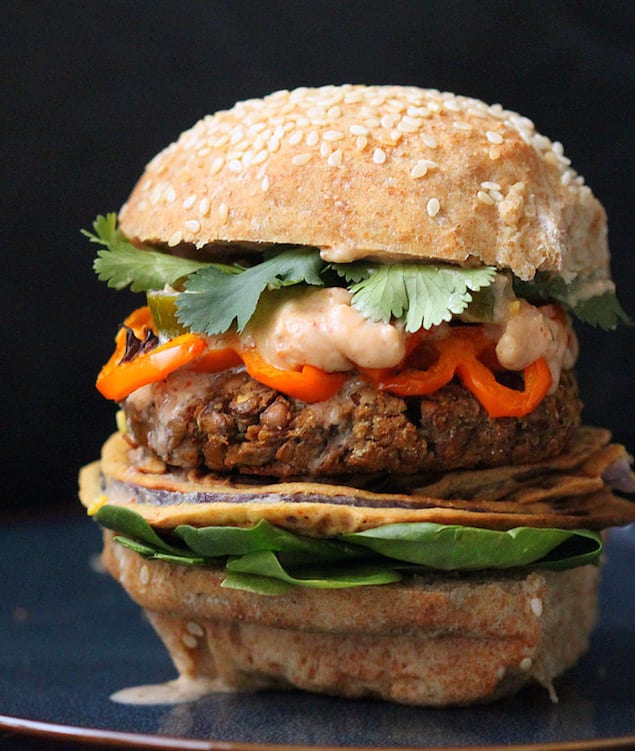 http://www.veganricha.com/
Burgers
Veggie burgers have a tendency to be great or extremely dry, disappointing, and crumbly. This vegan red lentil and cauliflower burger is anything but, and it has the topping works to steal the show. Baked onion rings and a chipotle habanero cream add crunch and moisture to the stack. If dairy is ok for you, try adding a slice of grilled halloumi cheese. Get the recipe here.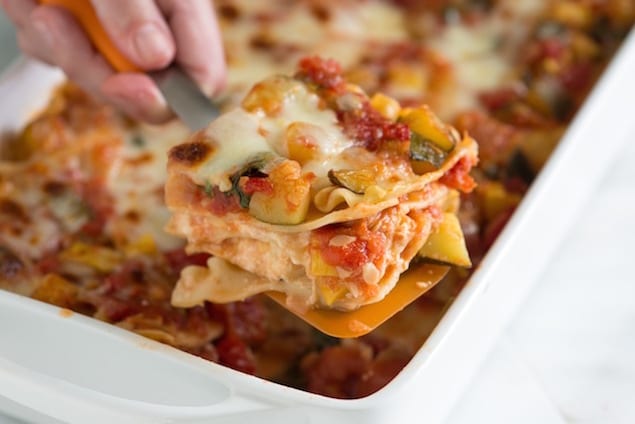 www.inspiredtaste.net
See Also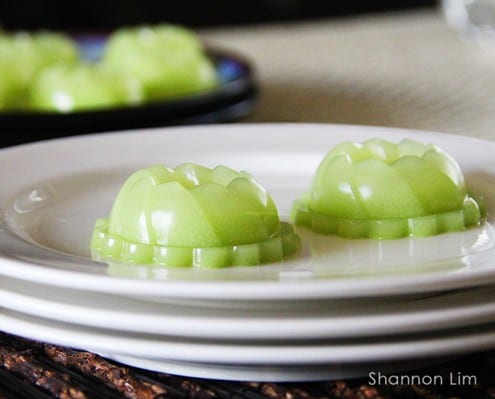 Lasagna
Take meat out of the layered equation and get creative with what you have on hand and what is in season. This spring, try a green, all-veg lasagna with broccoli rabe or asparagus. As we delve into summer, incorporate summer squashes and peppers in the the mix. Get the recipe here.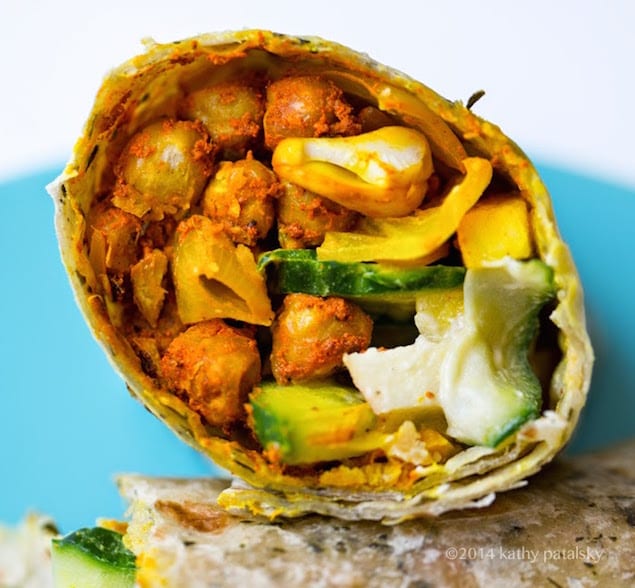 http://kblog.lunchboxbunch.com
Wraps
Forget the usual lunch meats when you pack you Monday lunch and try rolling up some new vegetarian ideas. Start with a base sauce to get your ideas flowing, like hummus, an avocado sauce, or a curry greek yogurt spread. Try this recipe for a curry chickpea wrap rolled up with a cool cucumber salad, and even take it to go. Get the recipe here.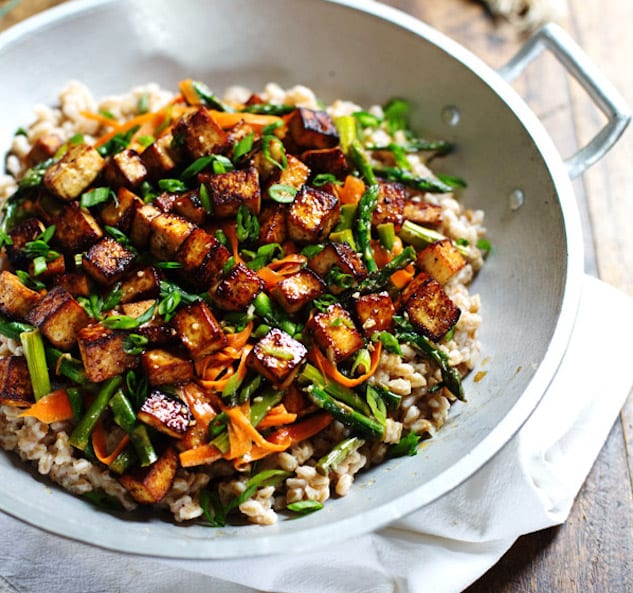 http://pinchofyum.com/
Stir Fry
Incorporating vegetarian ingredients into stir fry is simple to do. The trick comes with cooking each ingredient separately to its perfect doneness. Be sure to use tofu, mushrooms, and even nuts for a protein and vegetable packed meal. Try this recipe, but be sure to add your own flair too.
https://enchantedvegan.wordpress.com
Barbecue
The grill doesn't always have to be reserved for sauced and smoked meats. Take eggplant to the grill for this grilled egg plant and herbed quinoa dish, get the recipe here. Take the cubes of meat our of your shish kabob lineup and switch with glazed tofu, get the recipe here. Or, grill flatbread pizzas highlighting herbs and vegetables of the season, get the recipe here.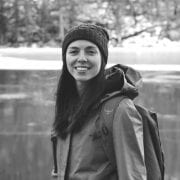 Annelise McAuliffe
Mandatory family outings to the Detroit farmers' market and nightly home-cooked meals cultivated Annelise's respect and curiosity for food. A graduate of The Culinary Institute of America, she spends her free time in New York City recipe testing, eating breakfast all day, and dreaming up international culinary adventures.