This is for all the foodie dads out there. The ones that have dragged out the grill in a downpour, turned their kitchen into an edible laboratory, and have an impressive home bar selection. Honest Cooking had compiled a list of gift ideas for the dad that cooked you delicious snacks and made you try the weirdest foods.
By Annelise McAuliffe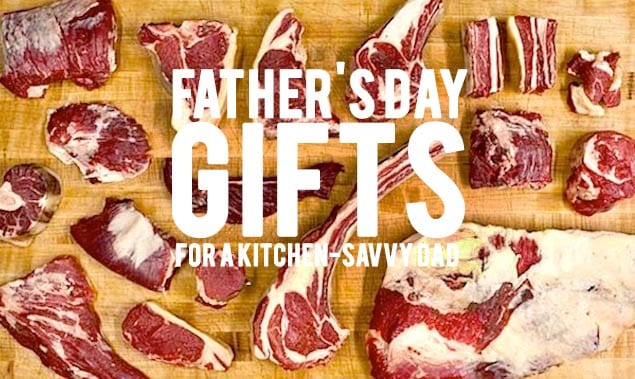 1. Hands-On Butcher Class
Treat your pops to an all you can learn meat fabrication class. Not only will he love being involved in breaking an animal down, but he will lean great tips he can take to the meat counter. Pork and beef classes allow dad to learn new cuts and applications for less utilized parts of the animal. Check you local meat shops and culinary schools for classes.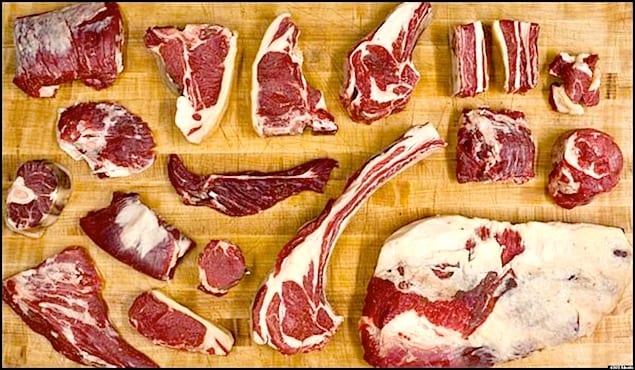 www.huffingtonpost.com
2. The Modernist Cuisine at Home
Remember when dad would help out with your science project? This is just as fun and delicious, too. Pricier than a cookbook, this gift is a kitchen encyclopedia that will change you father's cooking science, complete with astounding photos. Find it here or the digital version perfect for a kitchen iPad on the Apple App Store.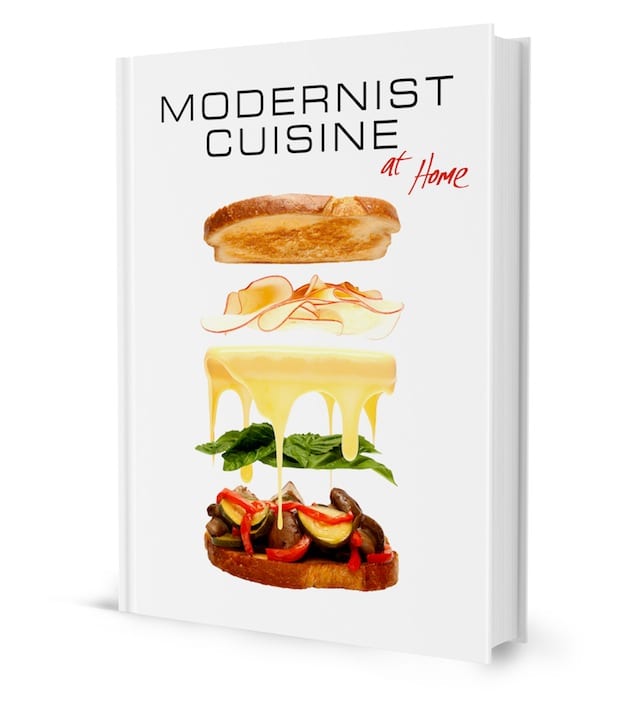 modernistcuisine.com
3. New Beer Glasses
Just like a cocktail, beer is fun to drink in a fancy glass. Make sure dad has a glass for every occasion. This Father's Day, fill his cupboards with pilsner, snifter, and goblet glasses.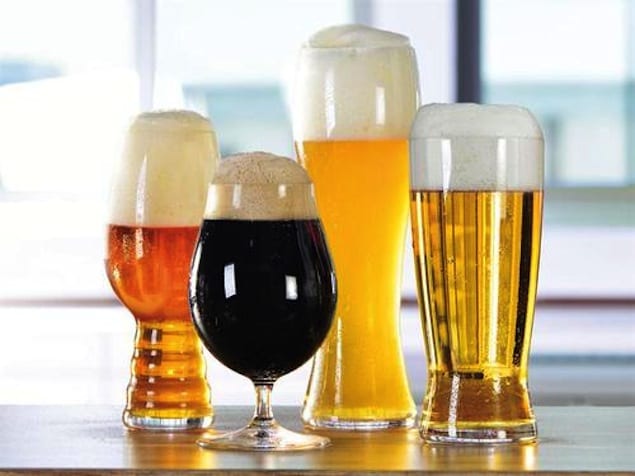 beerivebeendrinking.tumblr.com
4. Cheese Girolle
Dads like tools and tools that are fun. This tool will help dad cut his cheeses into perfect, feathery curls. Now there is no excuse for him not to have a cheese, wine, and beer party and let the thin shavings melt in the mouth. Find it here.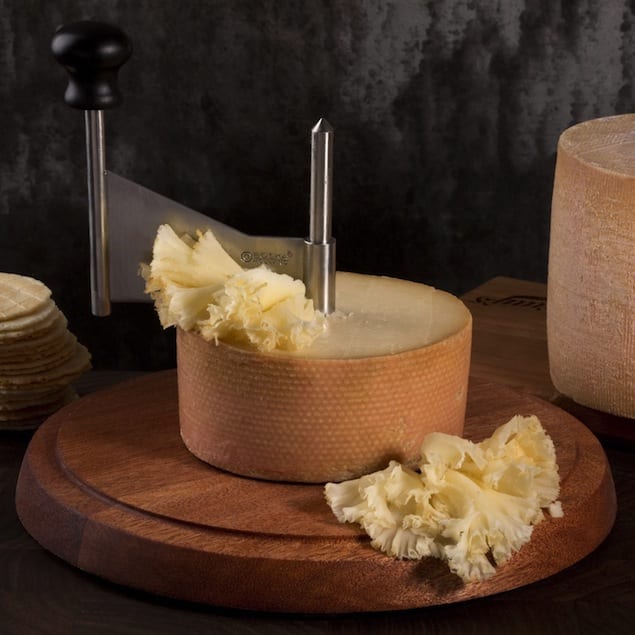 www.murrayscheese.com
5. Gourmet Grilling Planks
Add these aromatic wood planks to your guy's grilling routine. Not only do they make fish, meats and vegetables easier to handle on the grill, but they also add a wonderful smoky flavor and a tender product. The planks may also be used in the oven. Find them here.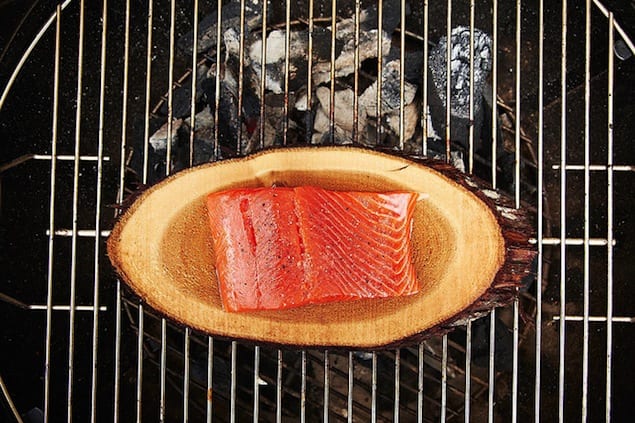 www.food52.com
6. Indestructible Pizza Steel
Dad deserves a pizza platform as strong as he is. To have a pizza stone crack in the middle of baking is beyond frustrating. Get the gourmet guy a pizza steel slab that will evenly distribute heat without cracking. Find it here.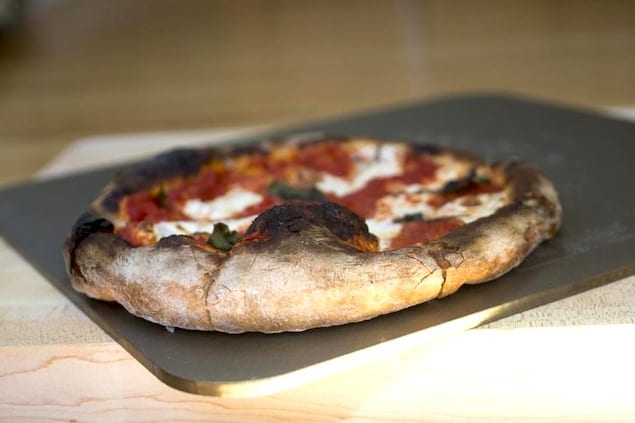 http://www.bostonglobe.com
7. Tabletop Charcoal Grill
If dad loves to camp, tailgate, and be outside while still being gourmet, this is the item for him. This small hibachi-style grill is perfectly portable and still gets ripping hot. Find it here.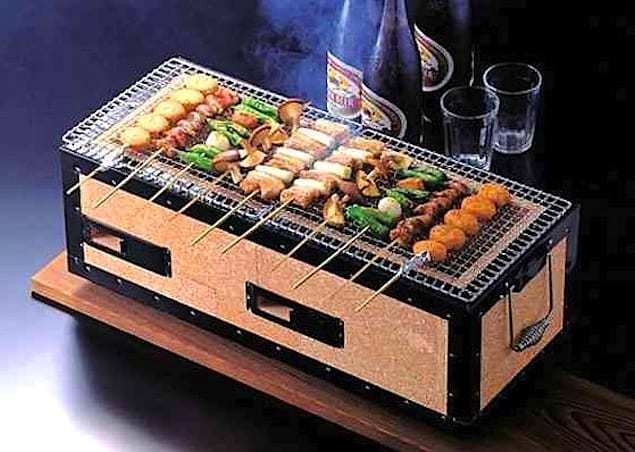 charcoalfoodie.wordpress.com
8. Salt Sampler
Whether you father is into cooking or more into eating, he can enjoy an exotic salt sampler. With a variety of flavors from around the world, a salt sampler will allow dad to play with his food. Even if it means simply adding smoked sea salt to fresh vegetables. Find your favorite blend online or make your own at a local spice shop.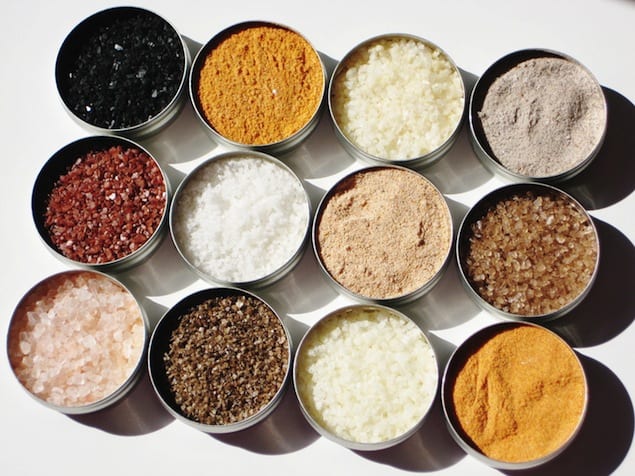 www.etsy.com
9. Personalized Coupons
Create a homemade coupon booklet with vouchers for a batch of dad's favorite cookie, a night out at his favorite restaurant, or a day of beer tasting. This gift is a great way to make sure dad gets exactly what he would want and you get to say thanks in a personal way.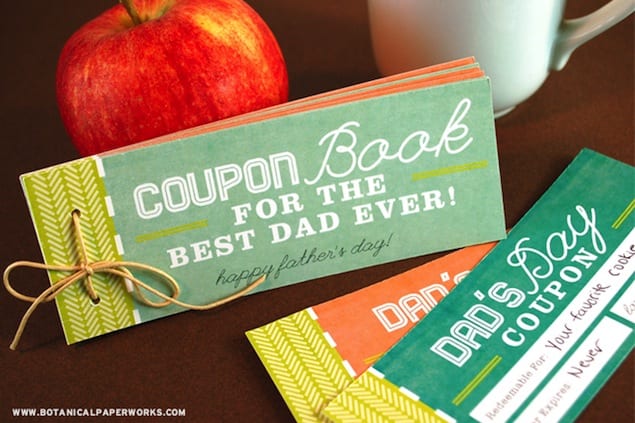 www.botanicalpaperworks.com
10. Awesome Bar Tools
Spruce up dad's liquor accessories with a large cube ice mold to keep his drinks cold, but not watered down. Switch out hi mismatched bar bottles for a more composed look. Hunt for various sized decanters for a classic look.

www.tinysophisticate.com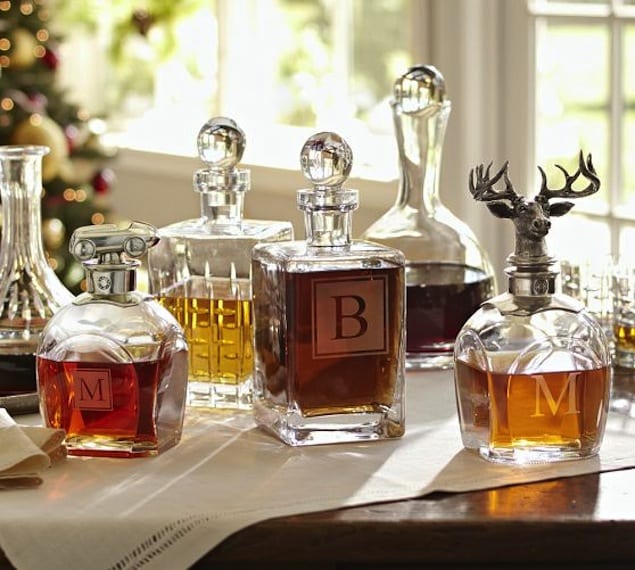 http://www.potterybarn.com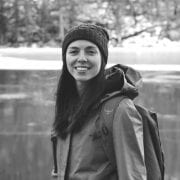 Annelise McAuliffe
Mandatory family outings to the Detroit farmers' market and nightly home-cooked meals cultivated Annelise's respect and curiosity for food. A graduate of The Culinary Institute of America, she spends her free time in New York City recipe testing, eating breakfast all day, and dreaming up international culinary adventures.