Learn how to make farinata, the savory Italian pancake made with three simple ingredients and perfect for a snack or appetizer.
By Ambra Torelli
Has anybody heard about Farinata or Socca? These 2 words (one in Italian and the other in French) are two different ways to call a kind of healthy fast food that's very popular in the north-west coast of Italy and in the French Riviera.
Farinata is a savory healthy pancake simply made with water, chickpea flour and oilve oil. Traditionally this dish is cooked in a wood fire oven, in special copper pans called "testi", but it can easily be done at home with excellent results!
In this video I show you one of my favorite spots to get farinata: the Marche Provencal of Antibes, a beautiful French town that's right across the Italian border. Whenever I am traveling in that area, I always stop there to grab some healthy food on the go.
If you live in a different part of the world, don't worry: this easy healthy recipe is very simple to recreate at home and it's perfect to be enjoyed as a snack or as an appetizer.
Print
Farinata
900

ml 30 fluid ounces of lukewarm Water

300 grams

10.6 ounces of Chickpea Flour

4 tbsp

olive oil
Himalayan Salt to taste
Black Pepper to taste

1

fresh sprig of Rosemary
Instructions
Sift the chickpea flour in a large bowl and slowly pour over the water, mixing well with a wooden spoon in order to avoid lumps.
When the mixture is smooth, let it rest at room temperature for about 2 hours, stirring every 1/2 hour.
After the batter has rested, add 2 tablespoons of olive oil and mix well. Save the rest of the oil to grease the pan.
Pre-heat the oven to the maximum temperature (250 C to 300 C depending on your oven).
Take a pizza baking pan, oil the bottom with extra virgin oilve oil and place the pan in the oven for 2 to 3 minutes, until the oil starts frying.
Take the pan out of the oven, pour in 1/3 of the mixture, swirl it around and make sure it covers the entire surface.
Turn on your oven's grill and bake until the mixture gets to a golden color (5 to 10 minutes depending on your oven). You'll know it's done when a crispy crust is formed and you start seeing light brown spots on the surface.
Take your farinata out of the oven, sprinkle it with some salt, pepper and chopped rosemary, cut it into squares and serve immediately. Your healthy pancake is ready to eat!
I am sure that once you try it, you will fall in love with this recipe and, just like me, you,ll make it very, very often! To keep it exciting, add some different seasonings every time you cook it. As you see in these photos, beside the classic version, you can make a savory version with sliced onions, pureed pumpkin and sauerkrauts. And if are more of a sweet tooth, replace olive oil with coconut milk, substitute 1/4 of chickpea flour with some tigernut flour… and you have an amazing sweet treat!!
I hope you enjoyed your farinata and if you are looking for more healthy gluten free recipes don't forget to check out my E-Book How To Indulge While Eating Clean where I collected all of my most delicious desserts, all gluten, sugar and dairy free!
Enjoy your healthy fast food and I will catch you next time!
Ciao,
Ambra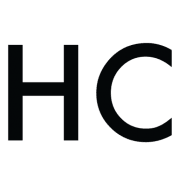 Ambra Torelli
Born and raised in Italy, Ambra is a healthy recipe developer, food and travel writer with a passion for healthy living and wellness. She is the founder of 'Little Bites of Beauty" and the author of the cookbooks "Healthy Italian Desserts Made Simple" and "The AIP Italian Cookbook". She shares her daily food & travel adventures on her Instagram @LittleBitesofBeauty