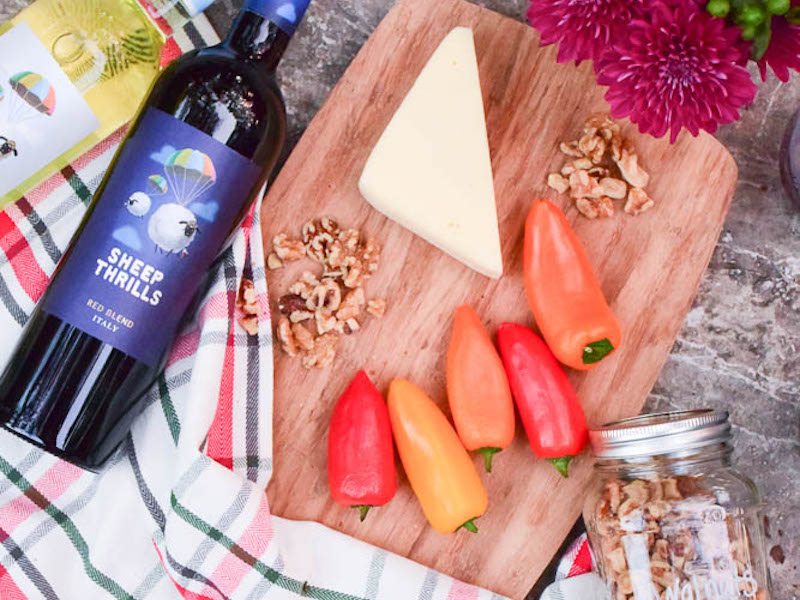 SPONSORED POST: Sheep Thrills wines are made to impress. They're big in flavor, light in cost and ready to adventure. We've partnered with them to bring you new adventure ideas inspired by wine.
Make a pledge to get outside this week and enjoy the fresh air with some good company and wine.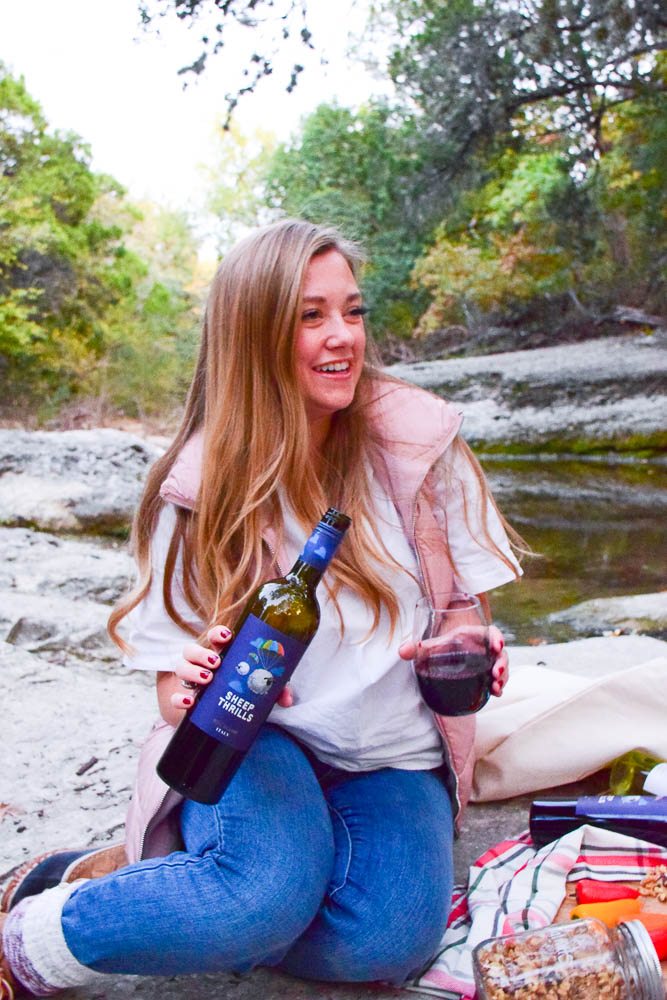 I love a good happy hour– I mean who doesn't? We work from home and have crazy schedules so this past time is something that can easily get put on the back burner. The fall weather we've been having lately though is just too good to pass up! Instead of heading to one our favorites, The Lobby Bar at South Congress Hotel, for happy hour we packed up some snacks and grabbed the pup and headed to our favorite spot by our house. We have a great green belt and limestone creek right by where we live and it's one of my dog, Mimi's, favorite spots to splash around. It made for the perfect place to unwind from our crazy days!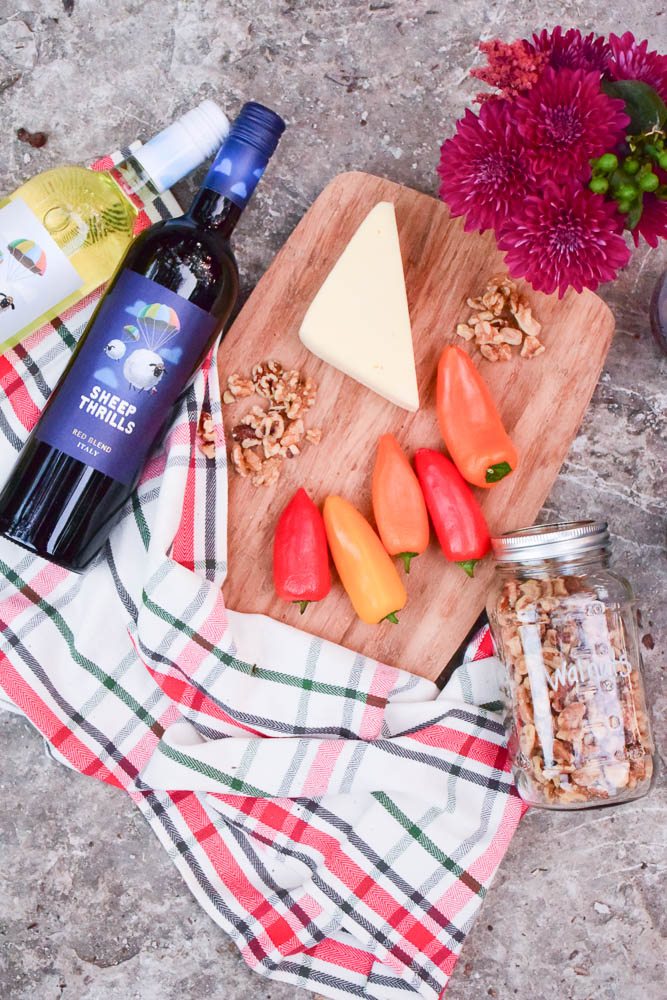 In Austin, fall is really prime time for being outside! The summers, especially during happy hour, are brutally hot so the cool fall evenings are perfect for getting fresh air and unwinding from a long day. I love making a festive cocktail to enjoy but wine is so easy for packing up and sharing with friends! My guy and I make time everyday to put away our phones and go on a walk with Mimi. It gets us out of the house and gives our brains a break from screen time and of course it makes our little pup so happy!
This time we partnered with Sheep Thrills to make an easy, last minute fall picnic happy hour! I grabbed my canvas tote, tossed in some reusable plastic wine glasses, cheese, veggies, nuts and a bottle of wine and we were out the door! The twist off cap makes it easy to open and enjoy outside.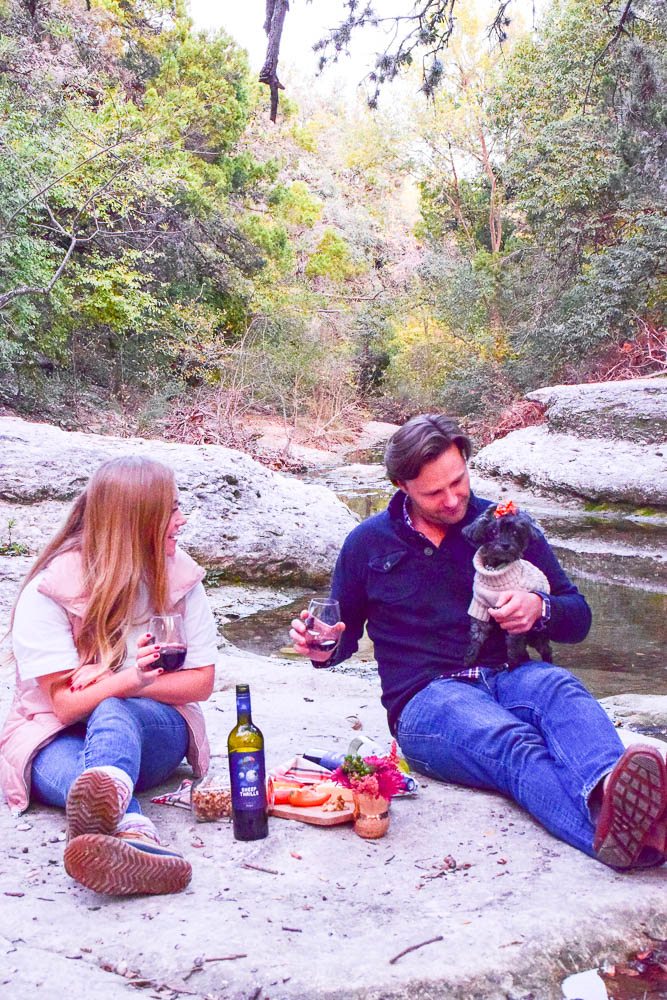 See Also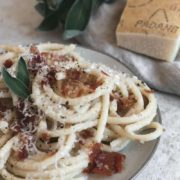 I didn't even bother bringing a blanket to our picnic since I knew we were heading to this limestone creek but you can totally bring one! I grabbed a festive kitchen towel and flowers for a little ambiance but that part is totally up to you! It's always fun to get outside and try something new, right?
What are your favorite ways to unwind after a long day?
natalieparamore
Natalie Paramore blogs about seasonal recipes, travel and lifestyle on her site natalieparamore.com. She enjoys being outdoors, spending time with her dog Mimi, traveling the world and sharing food and wine with loved ones. You can often find her behind the lens getting that perfect shot for Instagram!Instagram, Facebook, Twitter, Pinterest: @natalieparamoreBlog: http://natalieparamore.com/