In the heart of Williamsburg, The Regal offers classic drinks and house specialties. The kitchen's French-taught headed chef Seth Levine presents a new take on the traditional gastropub fare that won't disappoint. 
Barrel-aging has increasingly become a popular trend in mixology over the past years, The Regal in Williamsburg has taken this trend a pushed it passed its limit and creating a twist on the trend by barrel-aging just its spirits.
Beverage Director Steven Escobar found a solution for The Regal's extensive cocktail program in barrel-aging just the spirits, by giving each cocktail and individuality and adding a modern twist to the classics as well as creating his own spectacular creations.
Taking the barrel-aging process, have given the spirits a chance to deepen the flavor that can only be achieved by the spirit's time spent in a charred oak barrel —usually 5-10 days (depending on the spirit). The oak, smoke and earthiness characteristics can turn even the most traditional cocktail recipe into something totally different and adds a level of complexity.
At The Regal, miniature wooden barrels house spirits- like silver rum, bourbon, vodka, gin, and rye whiskey.  Once the spirits are ready for use, a large block of ice is hand carved into cubes, strips and shavings to top off the cocktails with sophistication. A few  of the most popular cocktails include the Powder Keg, barrel-aged rye, cinnamon clove syrup, apple cider, lemon or classics like an Old Fashioned, barrel-aged bourbon, cane sugar, angostura bitters and my ultimate favorite is the Vodka Smash, barrel-aged vodka, mint, fresh berries, lemon and ginger beer. Using only the freshest ingredients and house-made syrups, tinctures; giving each cocktail its own personal touch.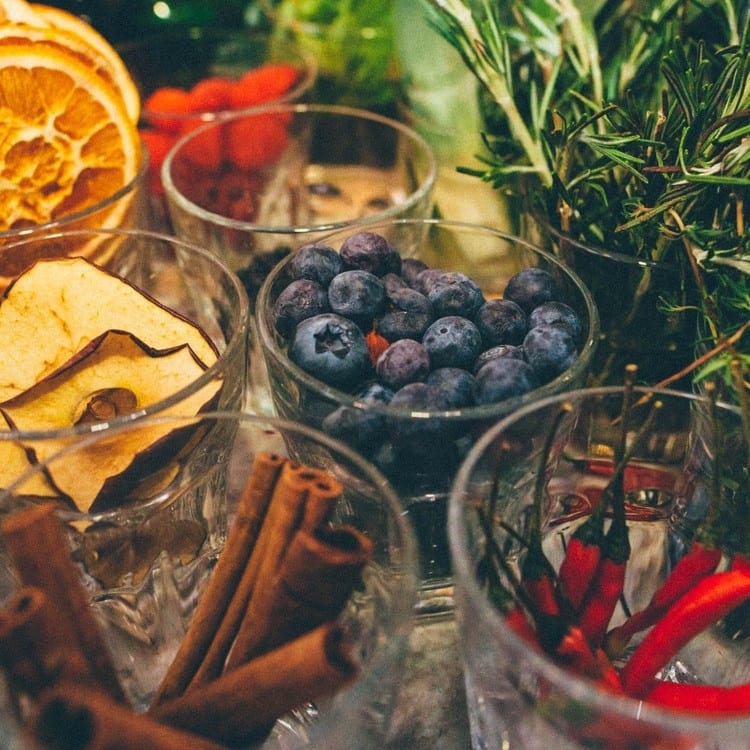 If you find yourself in the Regal and notice that there are too many good drinks to choose from here is my guide for some of them:
See Also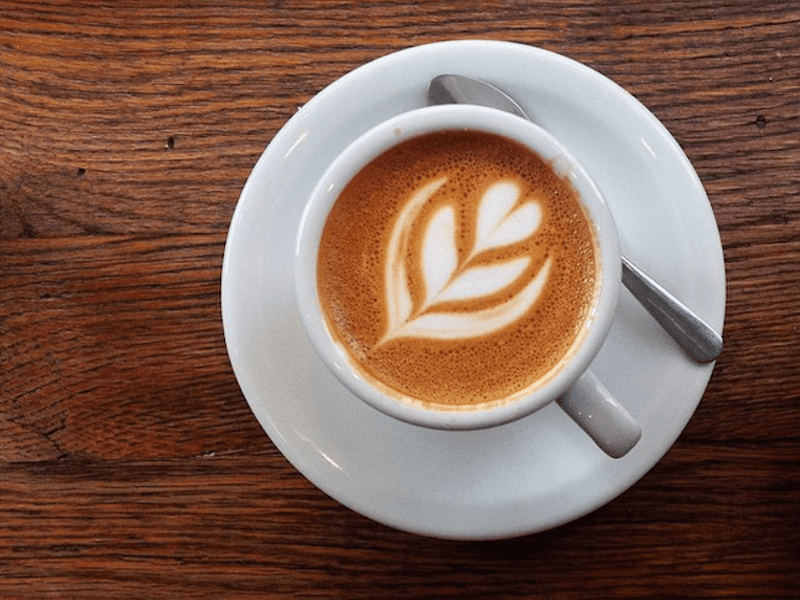 The Mezcalito Fox– If you want to shock your pallet and take a risk with unpredictable flavors, this is for you. The mixture between the agave, ginger liqueur, and apple cider leave you wanting more.
Spitfire– To this day I am still confused on how they made such an incredible drink. You start off with the beginning of the sip being a classic mesh of sweet pineapple, then it transforms in your mouth into this soothing kick of fire from the jalapeño infused agave. With every sip, the same flavor transformation occurs. I have never experienced anything like that before and I highly recommend it to you if like a little kick in your drink.
Begin Again– If you don't like your drink sitting too long, your name is all over this. I say this because if you let it sit too long the ingredients begin to separate and not allow for the beautiful fusion of bitter and sweet. I found this drink to be an interesting concept of barrel-aged gin, in which they use ingredients of cinnamon bark syrup, egg white, tiki bitters to create a drink where if you drink from one side it is sweet and the other is bitter.
Besides the exquisite drinks, I could talk about Regals food for days. If elegance and comfort food had a baby, it would be named Regal; a modern spin on Classic American Dinner food.  The Regal takes the customers on a magical culinary experience involving excellent rustic presentation.
I would be a terrible friend if I let you leave without trying the Fried Burrata!! Basically, it's a giant cheese stick in the shape of a ball but a million times better. The crispiness mixed with the hot gooey texture of the Burrata cheese placed in a roasted tomato sauce makes my tummy rumble just thinking about it. Finish off with a lovely entrée of Pan Roasted Atlantic Halibut, served on a corn velouté and grilled baby corn; you are sure to leave the regal with a happy stomach and new favorite regular spot in the heart of Williamsburg.
Hope the drinking guide helped a little in making your decisions a little earlier when going to the Regal, but I promise you won't go wrong, everything is just so good that I am counting down the days to when I go again.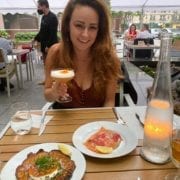 Izabela Jay
Izabela is passionate in the beauty and grace in the simple things in life. Graduating from John Jay College and two study aboards under her belt, she can't get enough out of life and traveling. After completing a Masters Program in Art Therapy, Izabela continues to have a passion for searching for the next food trend and trying the next unique next pairing for ingredients & flavors. She hopes you will join her on her journey to explore cultures and intensify the wanderlust that the palate hungers for.