Create beautiful side and main dishes for the coming holidays that all of your guests can enjoy. Vegetarians or not, these recipes are sure to be a hit. From soups to salads, side dishes, and even mains, check out these meatless dishes for the holidays. If you are cooking for vegetarian, be sure to use a vegetable stock.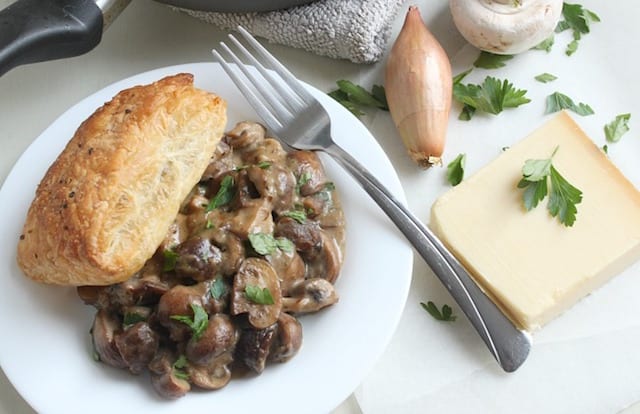 www.amuse-your-bouche.com
Mushroom and Chestnut Pie with Gruyere
Topped with a puff pastry crust, this mushroom pie will put everyone in a delicious food coma. Find the recipe here.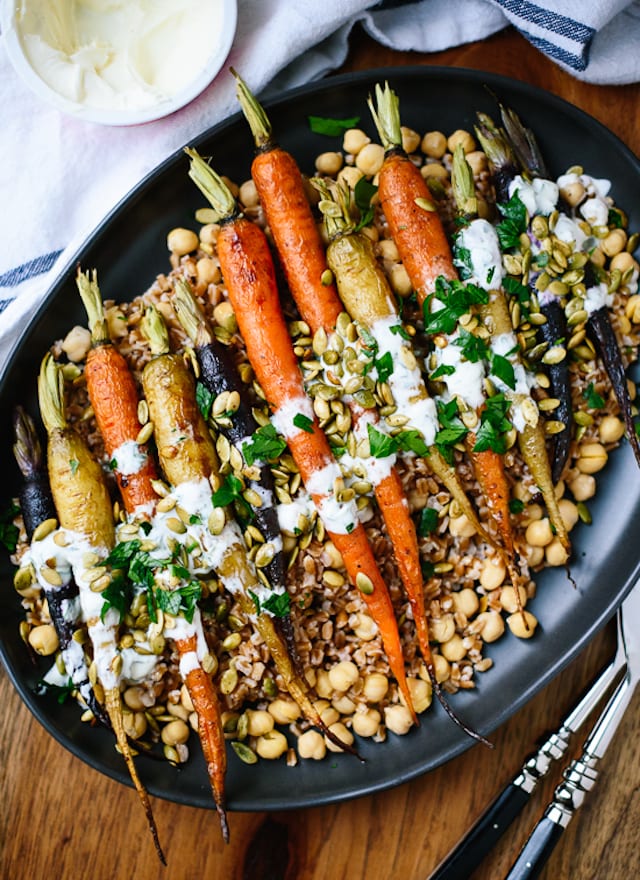 www.cookieandkate.com
Roasted Carrots with Farro, Chickpeas and Herbed Crème Fraîche
This dish might just have it all— protein, vegetables, and a perfectly creamy sauce to top it all. Find the recipe here.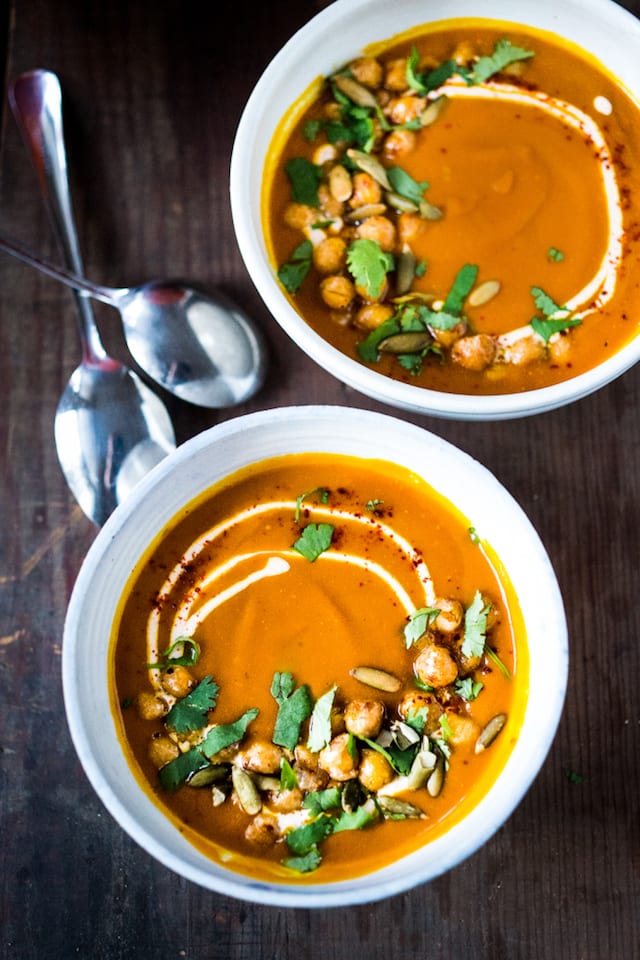 www.feastingathome.com
Kuri Squash Soup with Harissa and Chickpeas
Start your holiday meal with a course everyone can enjoy. This soup is not only stunning, but even has some spice to give it great, unique flavor. Find the recipe here.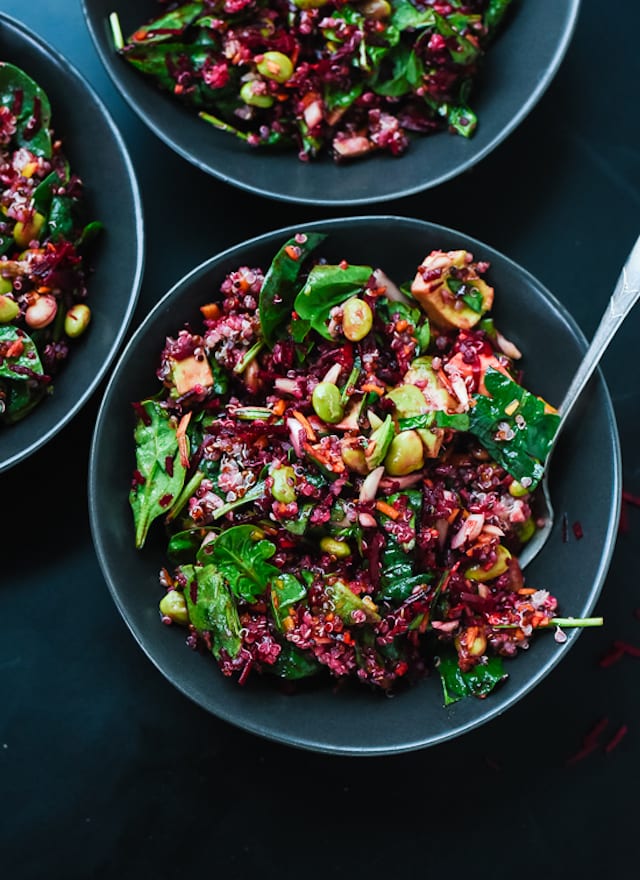 www.cookieandkate.com
Colorful Beet Salad with Quinoa and Spinach
Every holiday table needs a bright salad to add some freshness. Try this beautiful beet bowl with carrots and quinoa. Find the recipe here.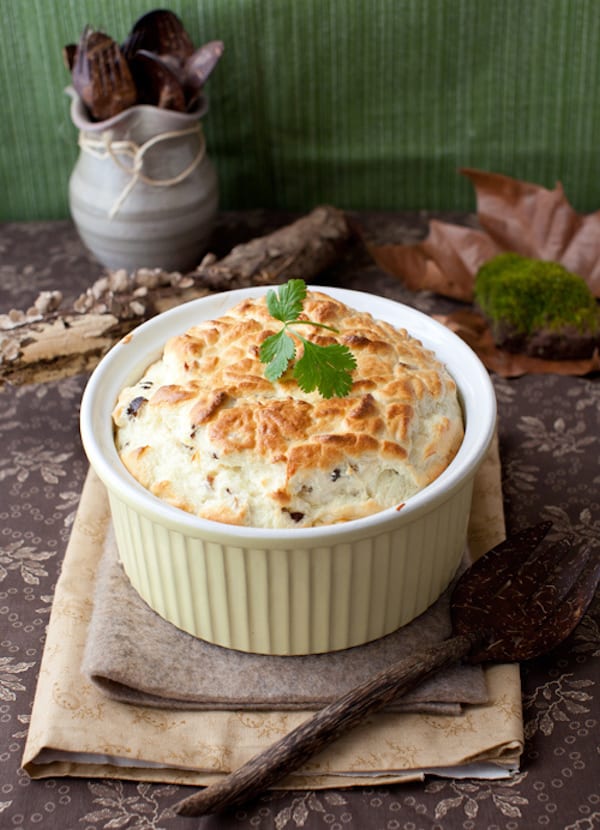 www.melangery.com
Cheese and Mushroom Soufflé
Made to hold for longer without collapsing, this impressive soufflé is meat free, but loaded with flavor. Make in individual ramekins for an elegant presentation at each seat. Find the recipe here.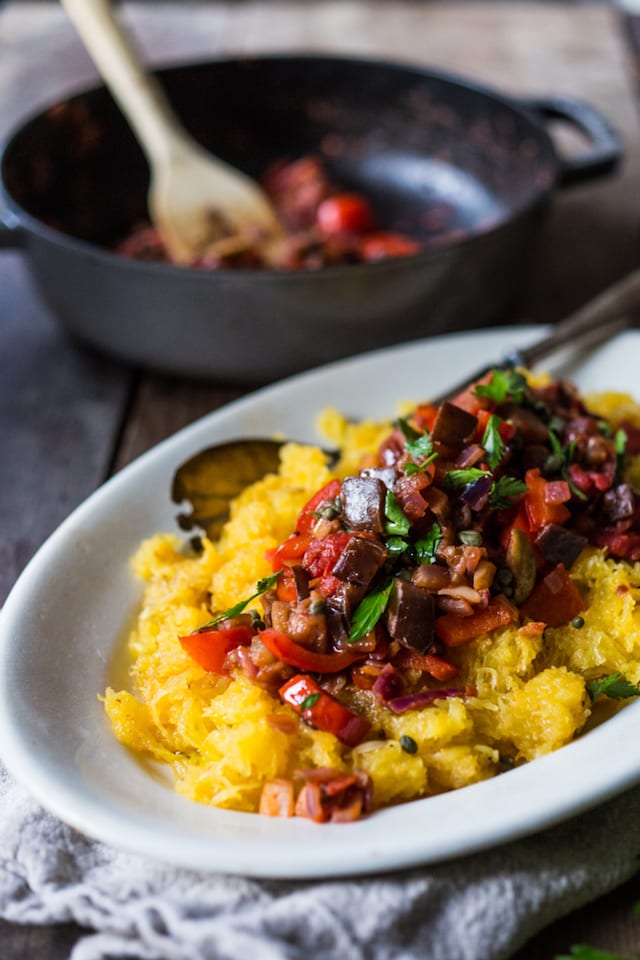 www.feastingathome.com
Spaghetti Squash with Eggplant Puttanesca
Not only is this dish vegan, it is gluten free, too. Rich robust flavors, perfect with red wine, will make your guests come back for seconds. Find the recipe here.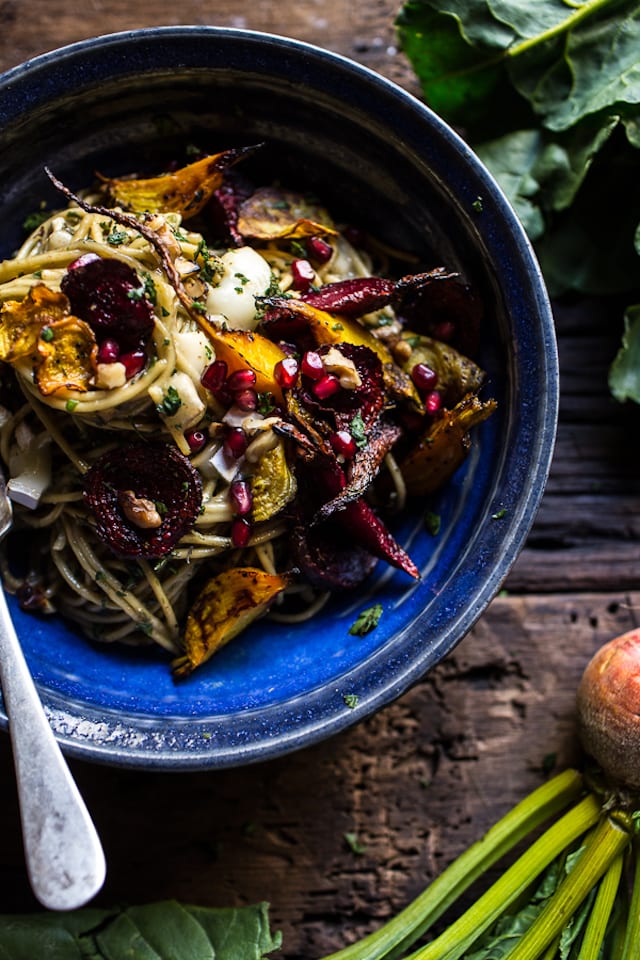 www.halfbakedharvest.com
Miso Brown Butter Pasta with Roasted Beets, Pomegranate, and Walnuts
So simple to make, but so delicious, this pasta has all of the festive colors your holiday table needs, plus delicious roasted beets. Find the recipe here.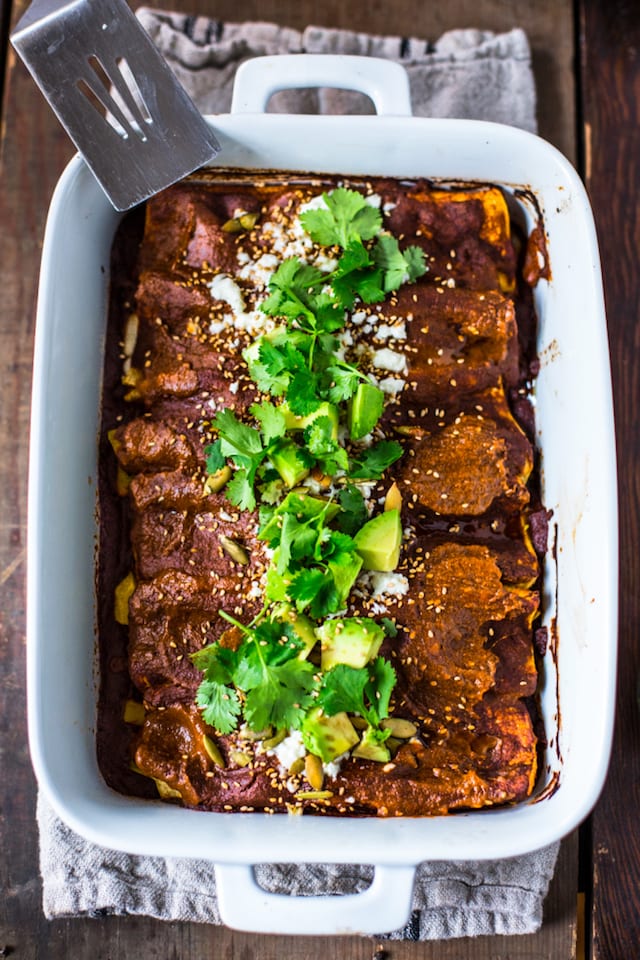 www.feastingathome.com
Butternut Mole Enchiladas
While enchiladas may not be typical holiday fare in most American households, it is fun to switch things up and introduce a new cuisine with traditional flavors like squash. Find the recipe here.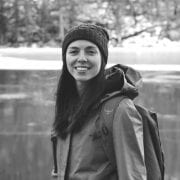 Annelise McAuliffe
Mandatory family outings to the Detroit farmers' market and nightly home-cooked meals cultivated Annelise's respect and curiosity for food. A graduate of The Culinary Institute of America, she spends her free time in New York City recipe testing, eating breakfast all day, and dreaming up international culinary adventures.