Sponsored Post: We've teamed up with Eggland's Best to bring you delicious breakfast to dinner or dessert recipes using their nutrient-rich eggs.
Getting tired of the same old salad? Try this Spiced Sweet Potato and Kale Salad to switch things up. The sweet potatoes are smokey and full of flavor and the salad is packed with protein, thanks to hard boiled eggs.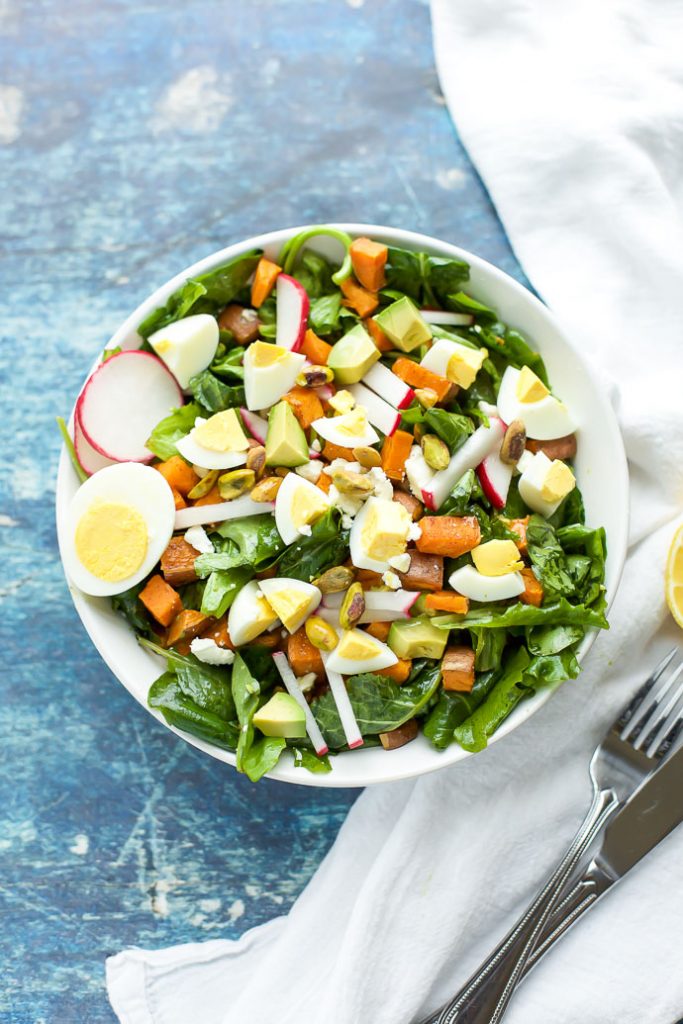 Who loves spring? Me, me! I love the change of seasons and all the new fresh produce at the farmers market. That's why I'm celebrating today with this Spiced Sweet Potato and Kale Salad.
This salad is loaded with flavor including baby kale, roasted sweet potatoes, avocado, radishes, pistachios, feta and Eggland's Best Hard-Cooked Peeled Eggs. Roasting the sweet potatoes with cumin and cinnamon really takes the flavor over the top. All you need to finish it off is a light lemon, garlic dressing.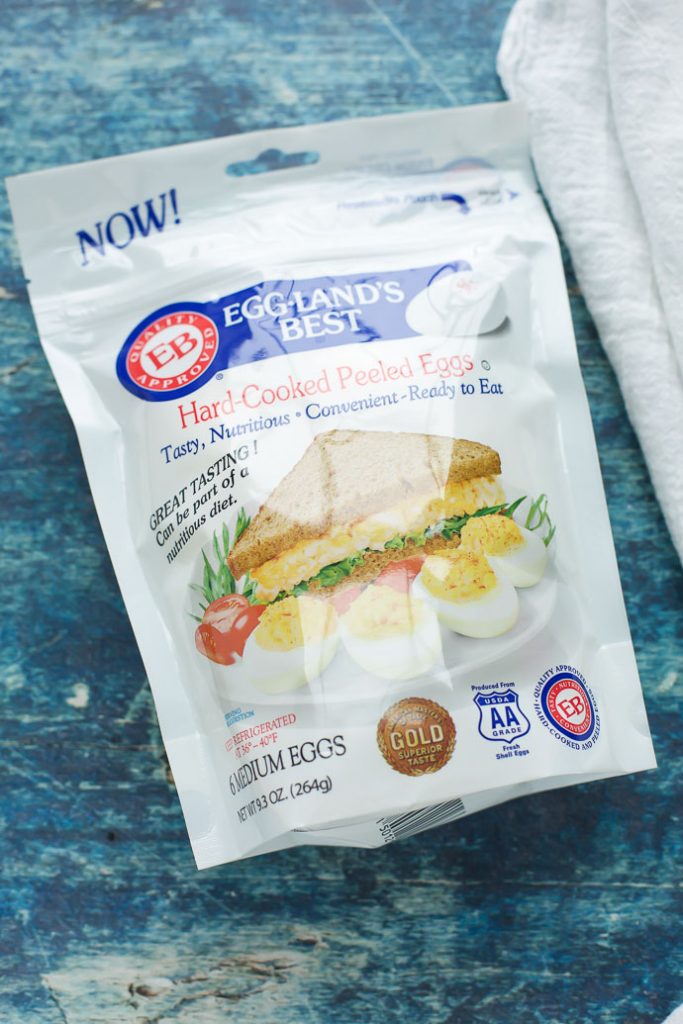 This salad is easy to put together. The only extra step is roasting the sweet potatoes. I drizzled them with olive oil and sprinkled on cumin, cinnamon and salt. The flavor is so delicious! You'll want to prep extra and keep them in the fridge all week. Add them to your eggs, a frittata or quesadillas.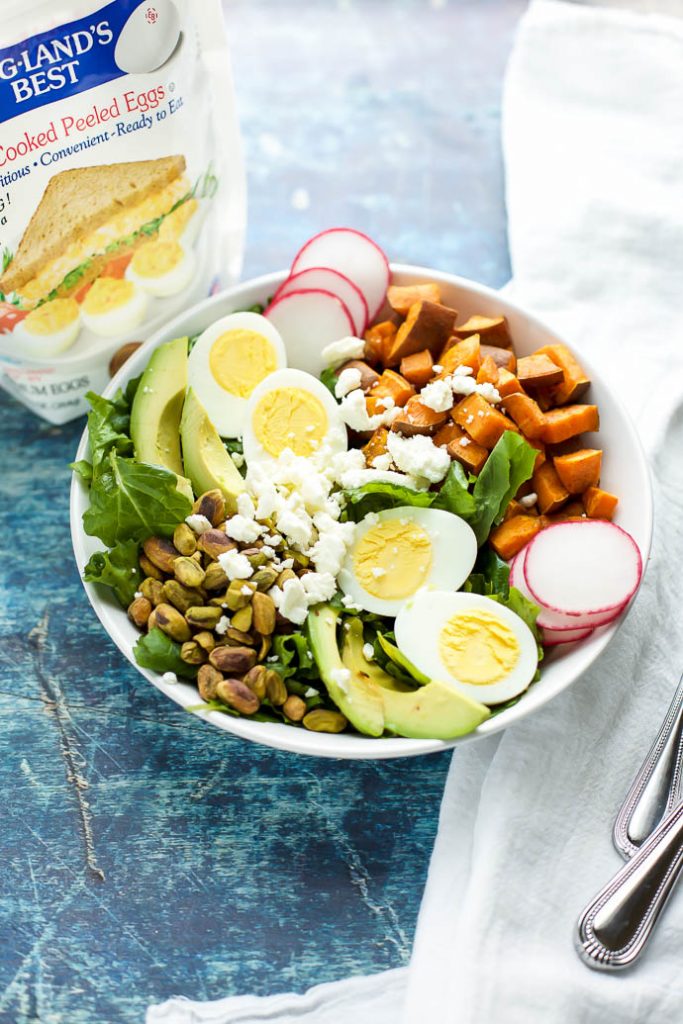 The other way to make this salad super easy is to use Eggland's Best Hard-Cooked Peeled Eggs. I love keeping these in my fridge for easy protein during the week. They have more than double the Omega-3's and DHA than regular eggs so why wouldn't I use them? Their hens are fed a wholesome, all-vegetarian diet with no hormones, steroids or antibiotics ever. Now that's something I can feel good about. Even my kids love having these for a quick snack.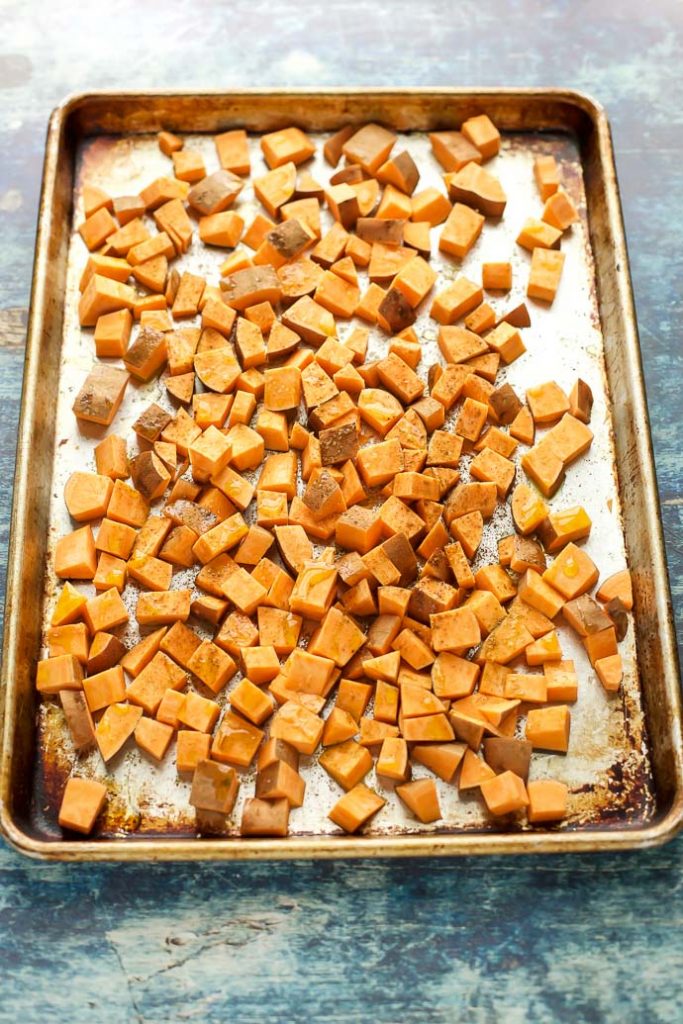 This Roasted Sweet Potato and Kale Salad is easy to throw together. I put the baby kale in a bowl and drizzled on olive oil and Kosher salt, then I rubbed it between my fingers. Massaging the kale really makes it tender and tastier.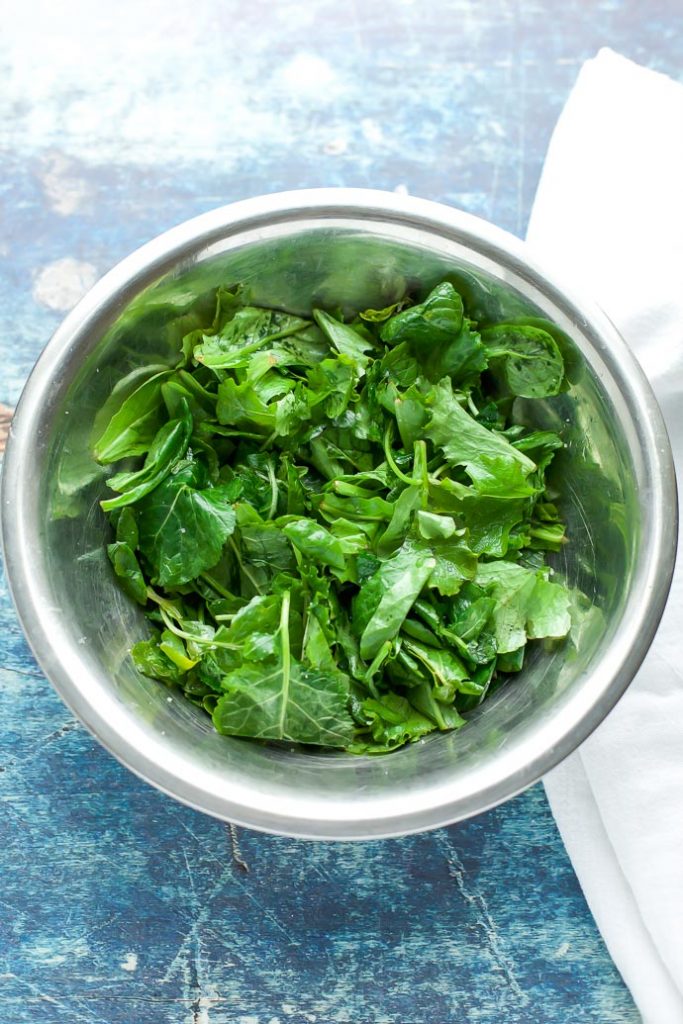 I topped it with roasted potatoes, pistachios, feta, radishes, avocado and Eggland's Best eggs.
The dressing is a simple combo of olive oil, lemon, and garlic. You can also use avocado oil. At this point, I divide up the salads among containers and store in the fridge. Do not put the dressing on until ready to serve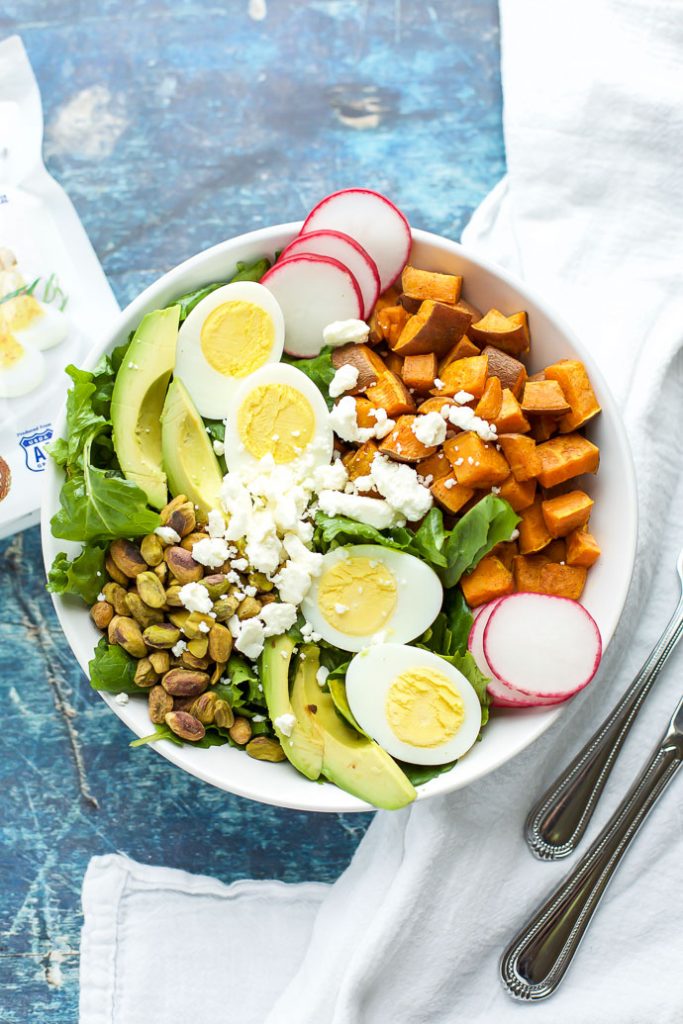 Salads don't have to be boring and they are a great way to pack in some extra nutrients.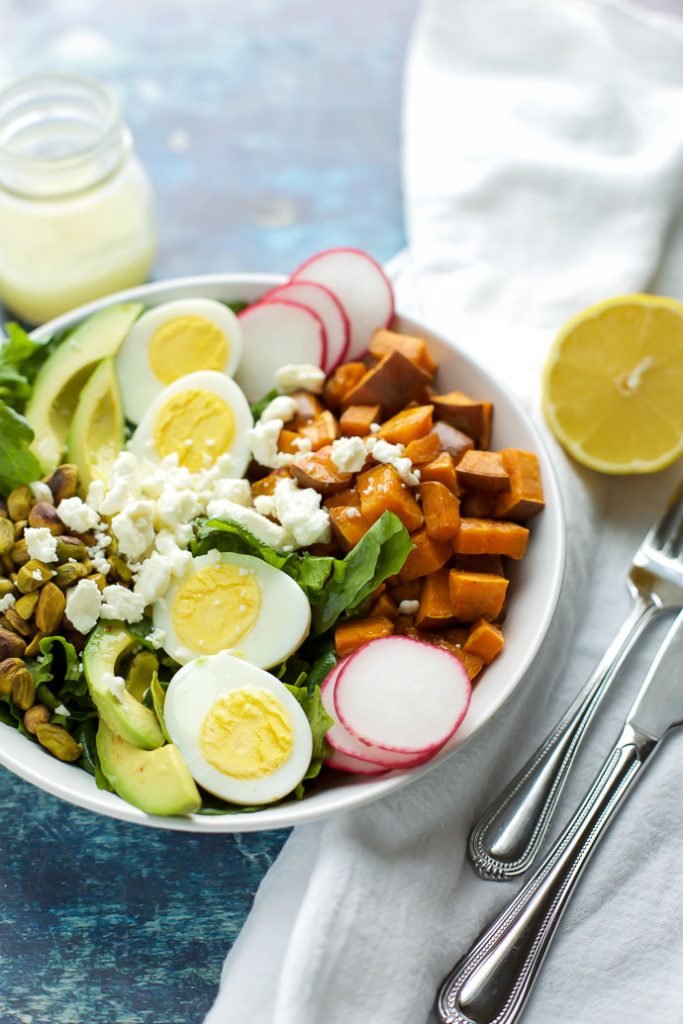 Karen Kelly
I am a blogger, photographer, recipe developer and mom. With three kids keeping me busy, I am always looking for easy, healthy dishes that can be prepared quickly.