Thanksgiving is an occasion to practice gratitude in your heart and creativity in your kitchen. While planning your scrumptious menu, consider decorating with edible and foraged materials as well. Adorn your table with these rustic crafts inspired by lifestyle expert Camille Styles.
By Kate Devine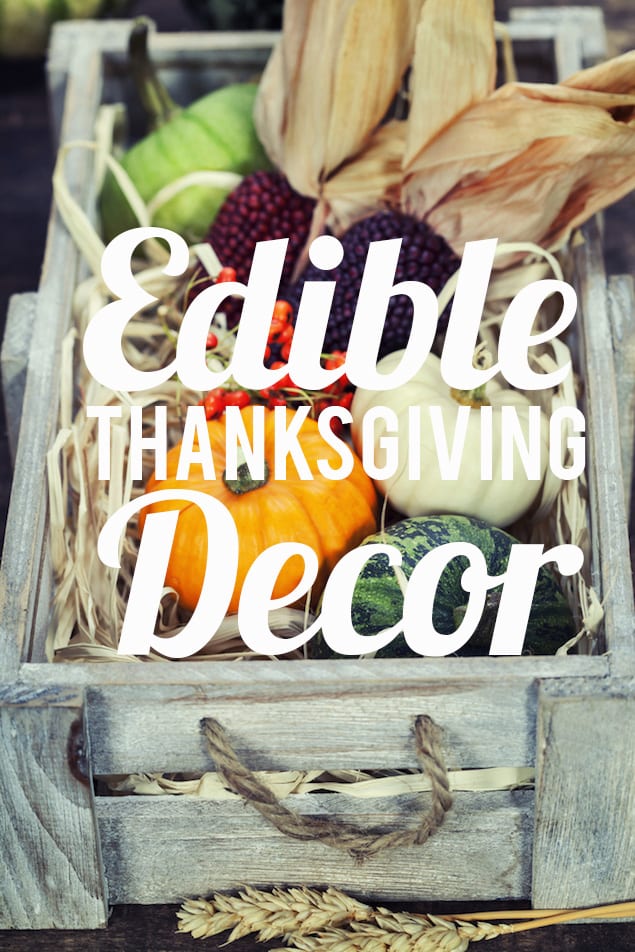 Shutterstock: Natalia Klenova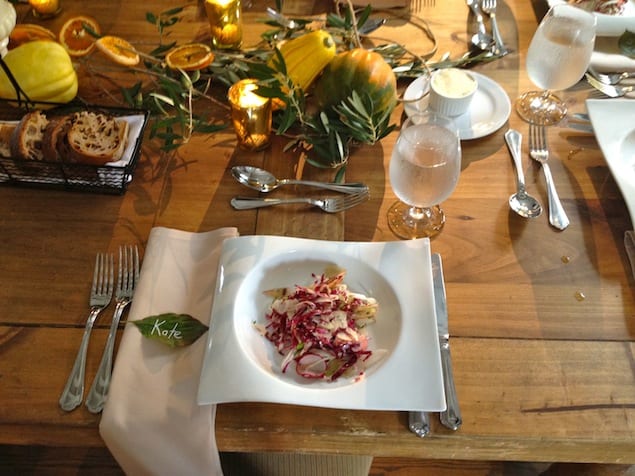 Oven Dried Orange Garland
Cut two oranges into 1/2" slices. Spread slices in a single layer on a cooling rack placed atop a baking sheet. Place rack in the oven preheated to its lowest setting. Using a dishtowel, keep the oven door cracked open. Bake the oranges for 8-10 hours. Styles recommends baking overnight. When the oranges are done, they should be completely dry, shriveled and a bit brittle. Thread twine through the center of the oranges, leaving space between each one. Use as many oranges as you'd like for a long or short garland. Lay the garland down the center of your table as a runner or weave it around serving dishes.
Leaf Place Cards
These foraged place cards are easily made and look very thoughtful. Collect autumn leaves from around your yard. They can be all different shapes and colors for an eclectic table, or leaves from the same tree for a more uniform look. Using a white or silver gel pen, gently write your guests name. You may have to trace over each letter twice, to make it bold. Be artsy with your best calligraphy. Place the leaves above their plates, or on their napkin. Homemade place cards make the event feel more special, and allow you to plan the seating arrangement.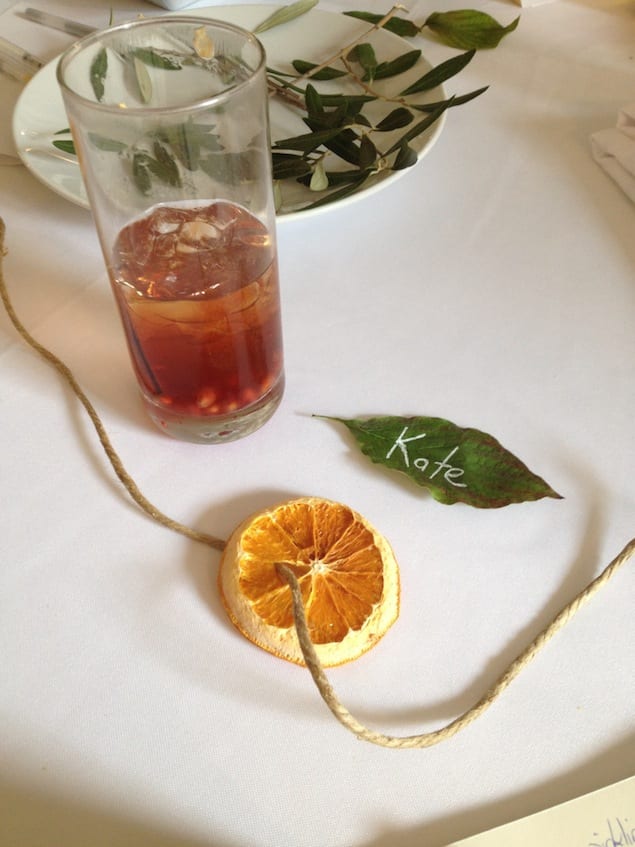 Modern Cornucopia
A bouquet of veggies and herbs is just as lovely as flowers, but more bucolic and perfect for the harvest theme of Thanksgiving. Start with a pedestal bowl for height and structure. Use kale to line the outside of the arrangement. Then incorporate larger vegetables like squash or eggplant. Artichoke, broccoli, and cauliflower all have natural stems making them ideal to add. Top off the arrangement with woody herbs like thyme, sage, or rosemary, for added height and a nice aroma. For inspiration on what to use, visit your farmer's market and choose the brightly colored, beautiful veggies that are available. This centerpiece will be shorter than a vase of flowers, so it will not disrupt conversation across the table.
See Also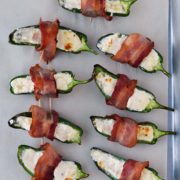 Pumpkin Vase
If you simply cannot go without fresh picked flowers on your table, try an unconventional homemade pumpkin vase. With a permanent marker, trace a circle around the stem for the mouth of the vase. Decide how wide the opening should be in proportion to the size of your pumpkin. Using a seraded knife with a sharp point, cut the opening. Start small, you can always go wider. Remove the inside of the pumpkin but leave a thick wall, especially on the bottom, to hold water. Add water and arrange flowers loosely inside. Use colors of the season like maroon, yellow, orange, and red.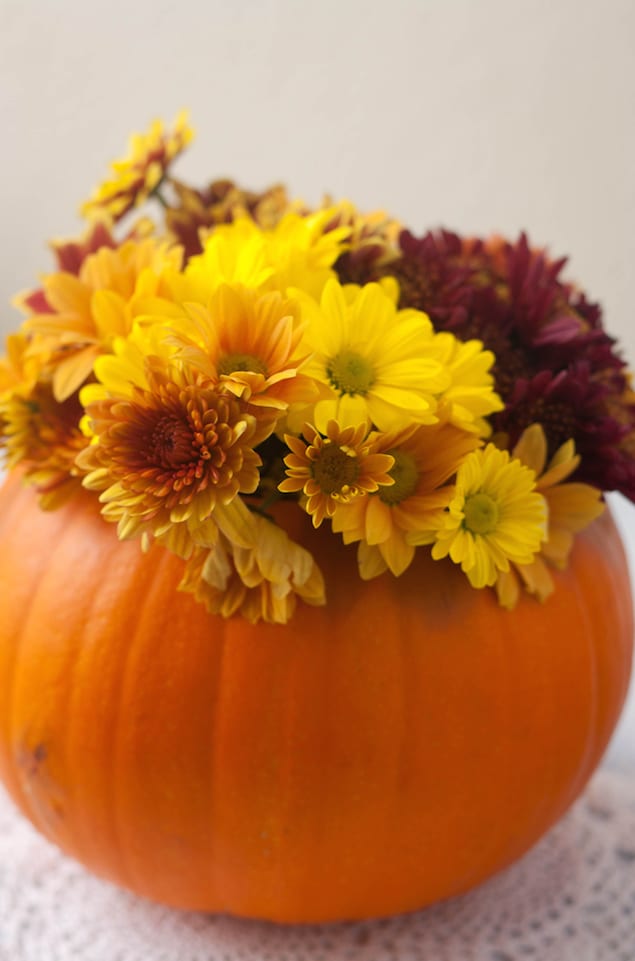 Shutterstock
Kate Devine
Kate Devine began cultivating her culinary insight at the age of 13 during her first trip to Italy. While studying at Rutgers University, she spent a semester traveling through Spain sampling the regional fare. As an editorial intern for Honest Cooking, Kate couples her love of good food with her love of writing.