Located outside of Akron and Cleveland, Ohio, the micro-city of Wooster has the charming, fun personality of a long-lost friend. To pack the most punch in two day stay, we have gathered the best places to eat while you enjoy the many wonders of Wooster.
By Annelise McAuliffe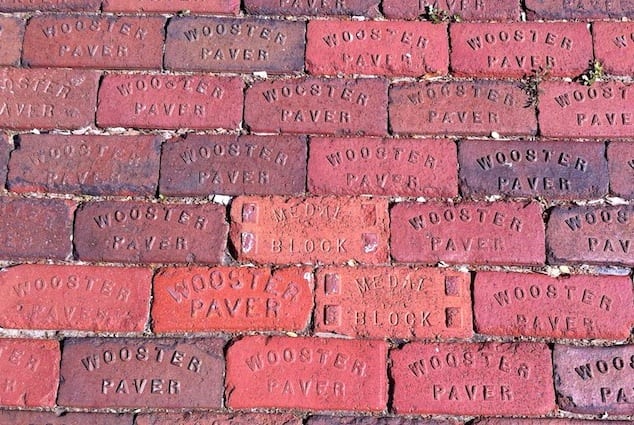 Located 45 minutes from Akron and just over an hour from Cleveland, Ohio, the micro-city of Wooster has the charming, fun personality of a long-lost friend. With the liberal College of Wooster and a armful of antique shops nestled within, the town was named after David Wooster, a general of the Revolutionary War. A weekend in Wooster will be short and sweet, but still keep you looking forward to a trip back for another stroll down the revitalized main streets. To pack the most punch of two days, we have gathered the best places to eat at stay while you enjoy the many wonders of Wooster.
Day 1
Breakfast
Upon your early arrival in Wooster, because there is a lot to see and do, head straight for Tulipán Hungarian Pastry and Coffee Shop. Owner Elizabeth Lakatos, came to Ohio from Hungry in 1976 with her mother's recipes in tow. With authentic pastries, coffees, and breakfast selections, it is highly recommended that you start your day here and take back pastries for later. Be sure to try the many-layered Dobos Torte and nut Kiflis.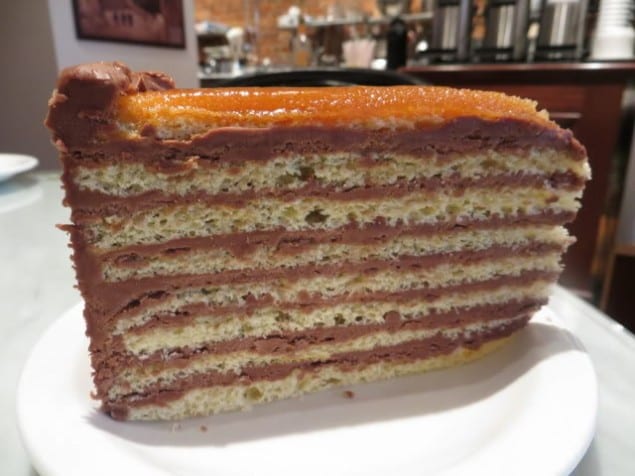 www.roadfood.com
Spend the rest of the morning exploring the square and Main Street of downtown Wooster. Pop into the plethora of antique stores and be sure to make a stop at the rare books store, Books in Stock.
Snack Time
From there walk to Local Roots Market. By this time you should be ready for a snack and some interesting food to stimulate your foodie mind. Dive into the year-round marketplace of local jam, jerky, cheese, and meats.
Next up is a visit to the The College of Wooster to take a stroll through the 240 acre campus. If you visit during the school year be sure to check out their free art museum.
Lunch
Head back into downtown Wooster for lunch at Matsos Family Restaurant & Pizza. A Greek restaurant, opened by Spiro Matso in 1970 in New Haven, Connecticut. Eventually the restaurant moved to Wooster when Mr. Matso met and married his Ohio-based wife. We strongly recommend you order the addictive spaghetti pizza. It may sound like a strange carbohydrate overload, but it is worth every calorie. Spiro created the pizza to cheer up his sick son, it worked and became a favorite on the menu. Before you head out, order baklava for dessert and take a couple bottles of Matsos Greek Dressing as a souvenir.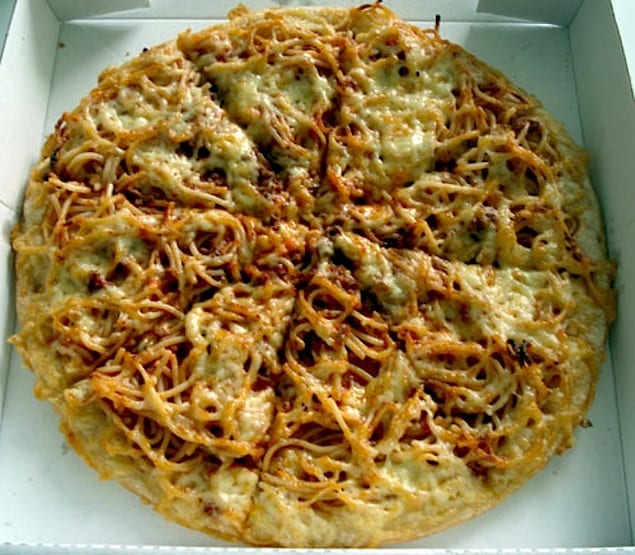 charliegower.typepad.com
Before your next meal, take a ten to fifteen minute drive outside of downtown to be surrounded by nature and cattle. Home of the Certified Angus Beef brand headquarters, Wooster is filled with restaurants serving delicious beef and is surrounded by farms raising some of the best angus cattle. If you have the opportunity, take a tour of the Chippewa Valley Angus. Rod Ferguson and his team are knowledgable about the beef industry and what it takes to make the best beef.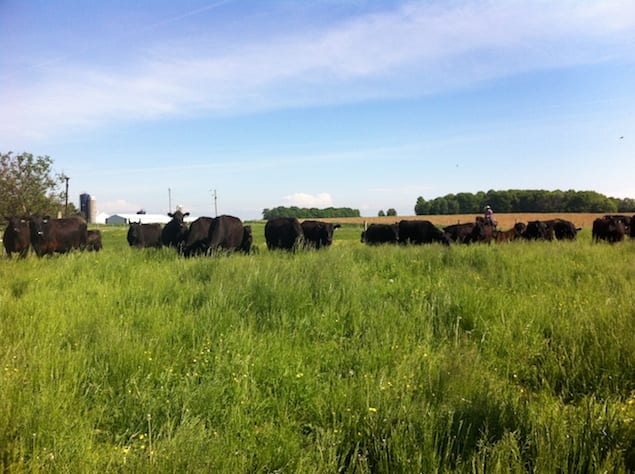 Beer Time
Next up on the food trail is Buehlers. It may seem weird to be heading to a supermarket while you are on vacation, but it is totally worth it. Walk through their beautiful display of Amish produce and head to their beer bar. Yes, that's right this grocery store has a bar where you can try some of the best local beers. Take a growler to-go for the hotel room.
Check in at your boutique, but affordable, hotel at the St. Paul. This beautifully redesigned hotel shows it's age and original late 1800's build in the exposed brick and original tin ceiling in the lobby. The new touches feature local, contemporary art, modern furniture, and luxury bathrooms. For someone who appreciates a classic feel with a modern twist, this hotel has paired the two vibes perfectly for a relaxing home away from home. Don't forget to put in your request for tomorrow's breakfast. It will be delivered to your door!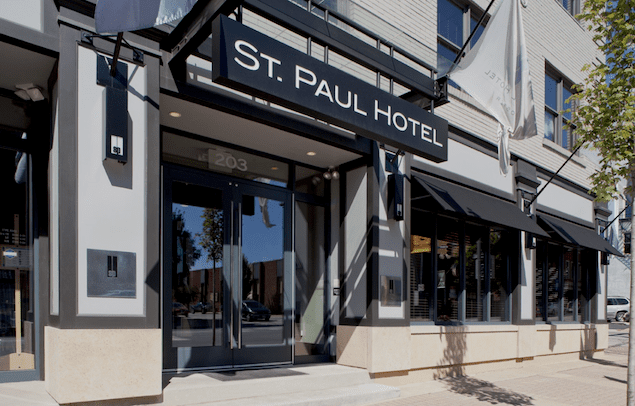 http://www.stpaulhotelwooster.com
Before dinner, go five miles out of town to Spangler Park. With over 320 wooded acres, the secluded trails and overlooks offer a beautiful way to unwind before dinner.
Dinner
Head to the state-of-the-art Education & Culinary Center at the Certified Angus Beef headquarters in Wooster for their Grill Talk dinner. Their Executive Chef Michael Ollier, dishes out the secrets to perfect grilled steak. While he demos you get to sit back and enjoy the delicious meal the team has prepared. You may even get the chance to see a half of a cow being broken down.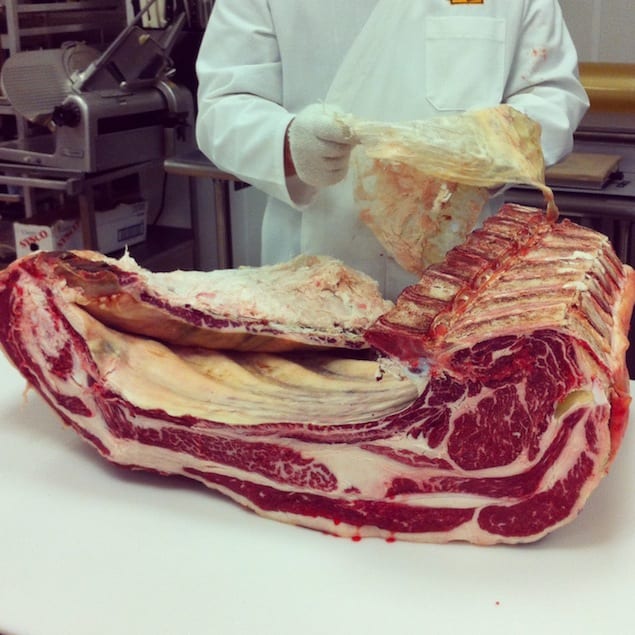 Dessert
You will think you are too full to ever eat again, but trust us there is still room. Located conveniently next door to the St. Paul hotel is South Market Bistro. Indulge in any of their delicious plated desserts, and be sure to try their dessert wine flight to cap of your night.
Day 2
See Also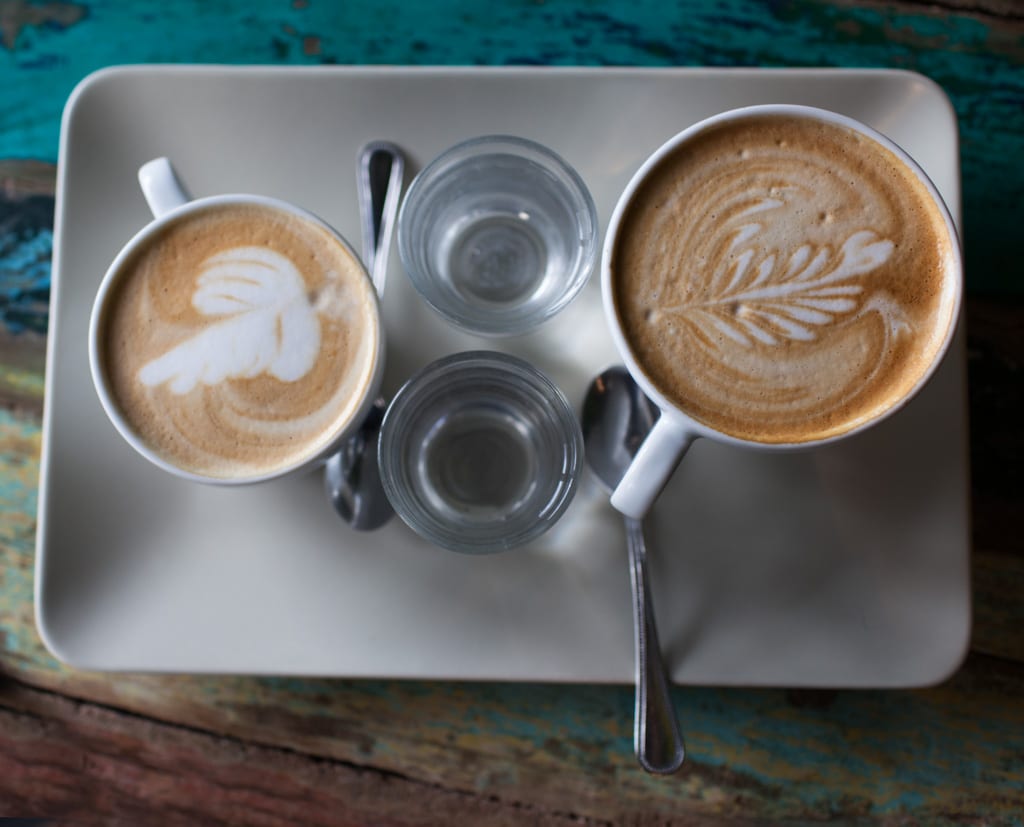 Breakfast
Get a relaxing start to the day in the comfort of your cozy hotel robe. With delicious breakfast offerings, the hotel delivers food to your room at the time of your request. While you enjoy your morning meal, read the Wooster High School Newspaper. Besides being an impressive example of school journalism, you will instantly be propelled back to your high school days while getting a better feel of the town.
Start your day at the free Secrest Arboretum right in Wooster. Founded in 1908, the arboretum has a beautiful display of plant life with a history of research on display.
Lunch
Eat lunch at the aromatic Broken Rocks Cafe & Bakery for more of the beef that you were dreaming about since the grilling demo last night. Serving up local craft beer, Certified Angus Beef, and freshly baked bread this is the perfect establishment for an early and filling lunch.
The Ohio Light Opera runs through the summer and showcases some of the best acting and musical talent from around the world. Shows play every day but Mondays and start at 2pm or 7:30 at night. At an affordable price, it would be silly to pass up on the opportunity to see such impressive shows.
Dinner
The First Amendment Public House on Main Street makes some of the best Angus burgers and craft beer. Stay after dinner to hear fun music and maybe even join in the dancing, too.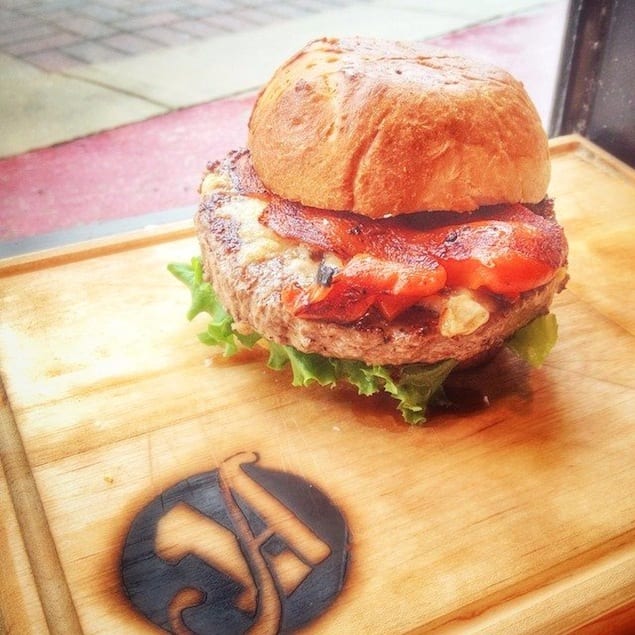 http://www.1apublichouse.com
While the night is still young, guzzle one last beer before your departure. JAFB Brewery has an impressive selection of their local brews that should not be passed up. Take a tour or just enjoy a great beer in their bustling taproom.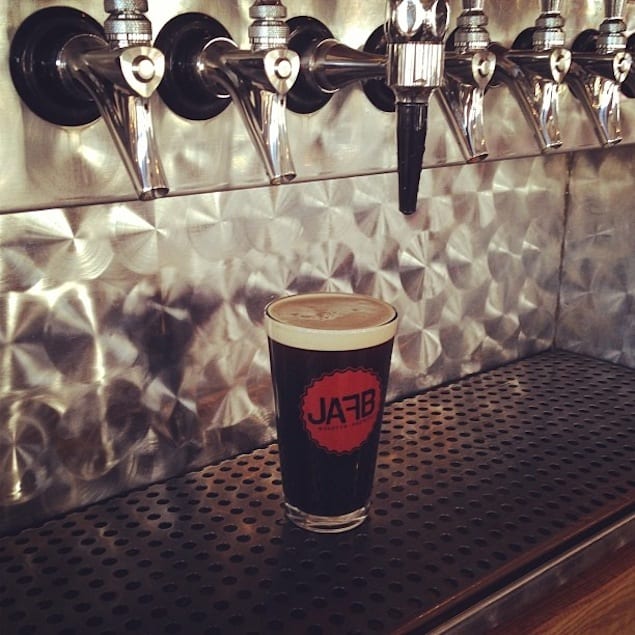 www.jafbwooster.com
You can now return home and brag to your foodie friends about how much good beef, beer, and pastries you had in Wooster, Ohio. An unlikely gem, but a spectacular one to say the least.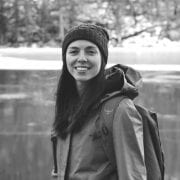 Annelise McAuliffe
Mandatory family outings to the Detroit farmers' market and nightly home-cooked meals cultivated Annelise's respect and curiosity for food. A graduate of The Culinary Institute of America, she spends her free time in New York City recipe testing, eating breakfast all day, and dreaming up international culinary adventures.