Pizzeria Da Michele is the Neapolitan institution. Year after year it tops the lists for best pizza in Naples.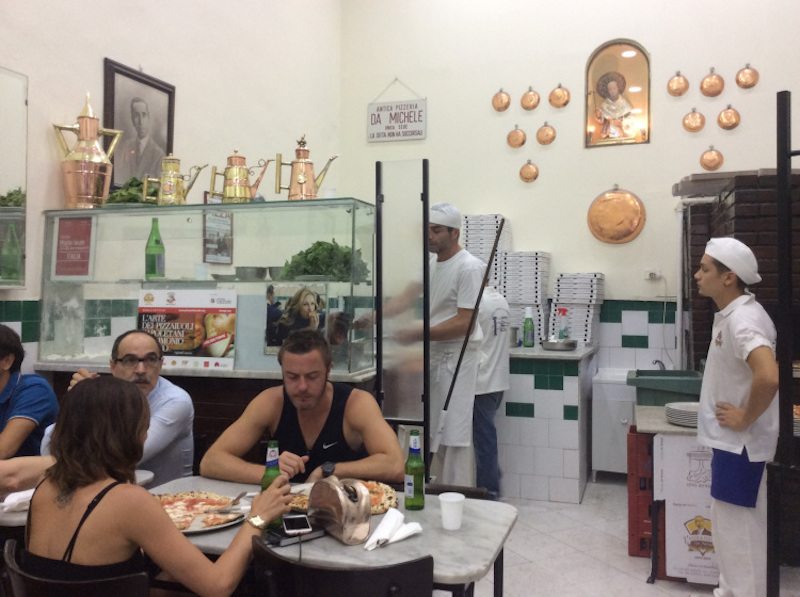 Founded in the 19th Century, they officially sell only two types of pizza; Marina, with tomato sauce, garlic, oil and oregano, and Margherita, with tomato sauce, fior di latte mozzarella and fresh basil. There is in fact a secret third option, a pizza bianco with mozzarella and oregano, which we saw making the rounds with locals while we were there. The medium sized pizzas are ample, and set you back €4.50.
Every visitor to Naples knows that it is the home of pizza, which is probably why Neapolitans are the people the Mediterranean paradox forgot, but it is anything but a simple fast food. The real Neapolitan pizzerias are members of an organisation, the Associazione Verace Pizza Napoletana, which has a stringent set of rules 11 pages long which its members must abide by. This dictates the proportion of yeast in the dough, the type, the method of stretching and rising the dough, and the 90 second maximum a pizza can stay in the wood burning stove.
Da Michele is an intimidating place to visit as a tourist, so here is the story with getting a pizza there. It will always be busy. The first time we passed it, by accident, on a side street between the train station and the Centro Storico, it was 2pm, prime lunchtime, and there was a crowd of 30 or 40 people standing outside. The next time, at 5pm, there were just three or four others. You go into the restaurant, and you will be given a numbered ticket by the project manager of the whole operation. This is not the number of your order, this is an indication of when they will start to think about your order. You go back swiftly to the crowd sprawled across the street outside. The project manager eventually calls your number in Italian and English, you go in, and either take a seat, or ask for a takeaway. You marvel at how cool the room is, despite the giant ball of fire in an open oven facing the door.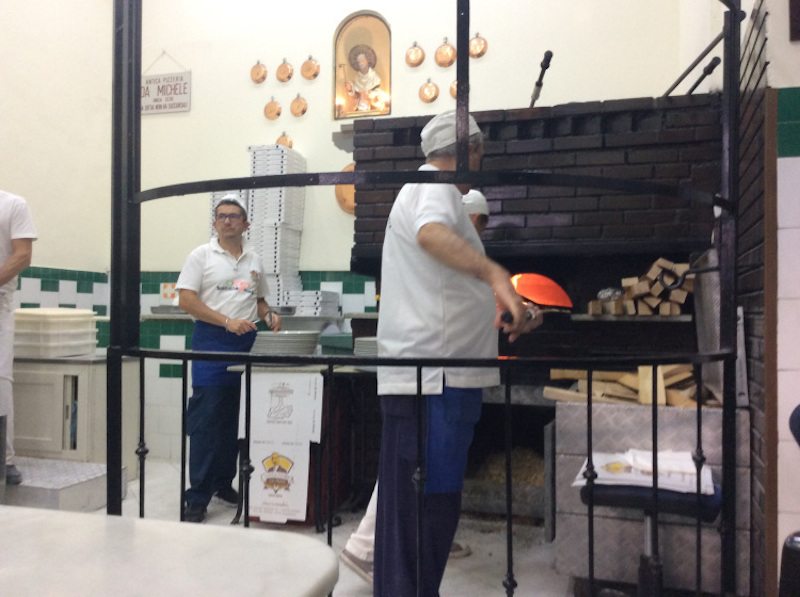 See Also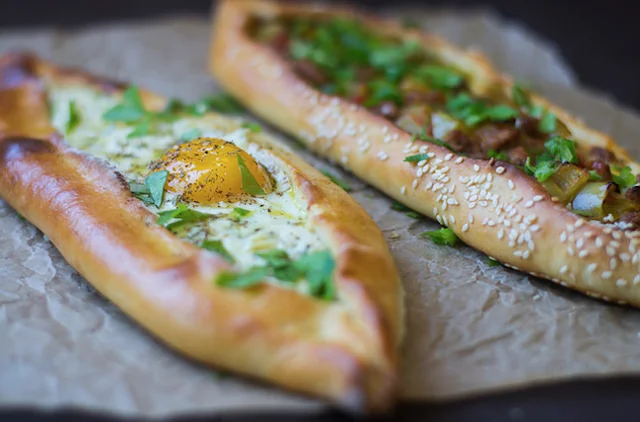 There is a team assembling the pizzas, lifting ladles of sauce from buckets, ripping chunks of mozzarella by hand, and pulling basil leaves from a bunch larger than their heads on the counter. The pizzas are very quick to cook, just over a minute each in the wood fired oven, expertly turned and watched by an older man whose one job is to get them in and out of the oven. If he is feeling generous, he lets one of the other young men take a go, which he inevitably takes over halfway through. While he waits, he drinks espresso from plastic cups delivered from a nearby cafe by a teenage boy, and throws folded up pieces of paper at the pizza prep chefs. Occasionally he does a dance. Despite how quickly they cook, the restaurant is deceptively big, so unless you get a takeaway, you can be waiting about half an hour for your order. Even if, as the man beside us did, you sit, napkin tucked into your shirt, knife and fork in hand, shouting at the waiters as they go by, and muttering to yourself darkly when they ignore you. They sell beer,water and soft drinks at €2 a pop, and once your order is taken and your drink arrives, you will be left to your own devices. Try to order a second drink at your peril.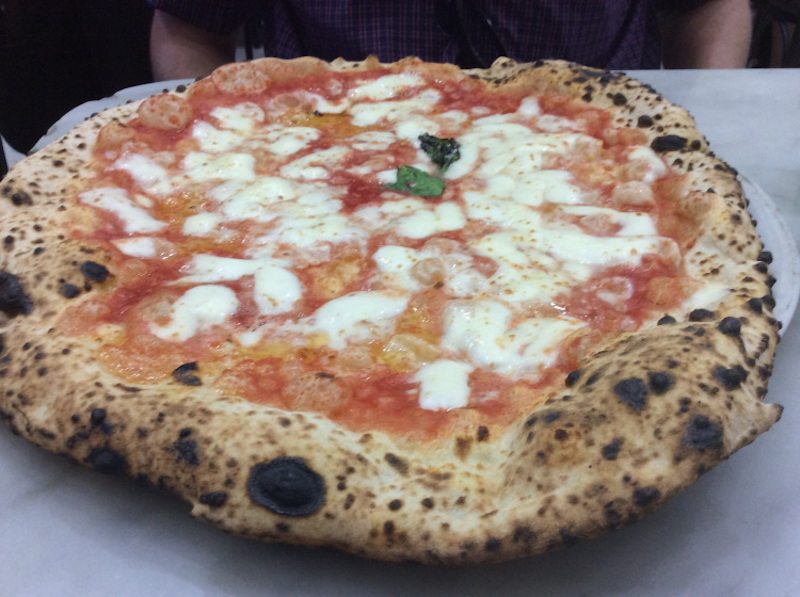 Pick the Margherita, because pizza without cheese is just not right. Neapolitan pizzas are crisp and slightly charred on the edges, but completely soggy in the middle, where the oil, excess whey from the cheese, and liquid tomato pool. This is Trump's spiritual home, each diner is provided with a knife and fork. I am not a pizza fan, so I was curious to see how good it can be. This was absolutely perfect. The crust is light and bubbly and ever so slightly sour, the tomato sauce fresh and mild, but the fior di latte mozzarella steals the show. It is rich, and creamy, and still tastes fresh and holds a bit of bite because of how briefly it is melted. There is an option to pay extra get double mozzarella on your pizza,but this seems to be a tourist tax, as the three doubles we saw all had the same as a regular pizza. As soon as you finish your pizza, go to the till by the door, pay and leave immediately, because you know how long the people outside have been waiting, and this is not a place where lingerers are likely to be treated kindly. Feel sad that pizza can't always be like this as you wander away.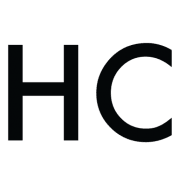 Jess Lacey
Jess Lacey is an Irish food blogger and soon to be lawyer. She has found a home in London, Dublin, Leiden, Melbourne and Aarhus. After a brief foray into the world of Michelin starred cooking, she decided to keep cooking and food as relationships based purely on passion rather than income. She travels frequently, and justifies this by writing about it. More of her musings and recipes are available on her blog, Canal Cook.