Explore one of the culinary havens in the Hell's Kitchen neighborhood of NYC.
By Carly DeFilippo
Photos by Lauren DeFilippo
When it comes to Manhattan neighborhoods, Hell's Kitchen has long been dismissed for its proximity to the over-stimulation of Times Square. But for food lovers in search of a taste of old New York and ethnic cuisines, few communities provide as much fodder for the senses.
Since the opening of the West Side Highway bike path, traffic to the area has only become more frequent—and famished. Add a dash of quirky hotels and an influx in luxury condominiums, and it was only a matter of time until someone put a decisive stamp on Hell's Kitchen's culinary landscape.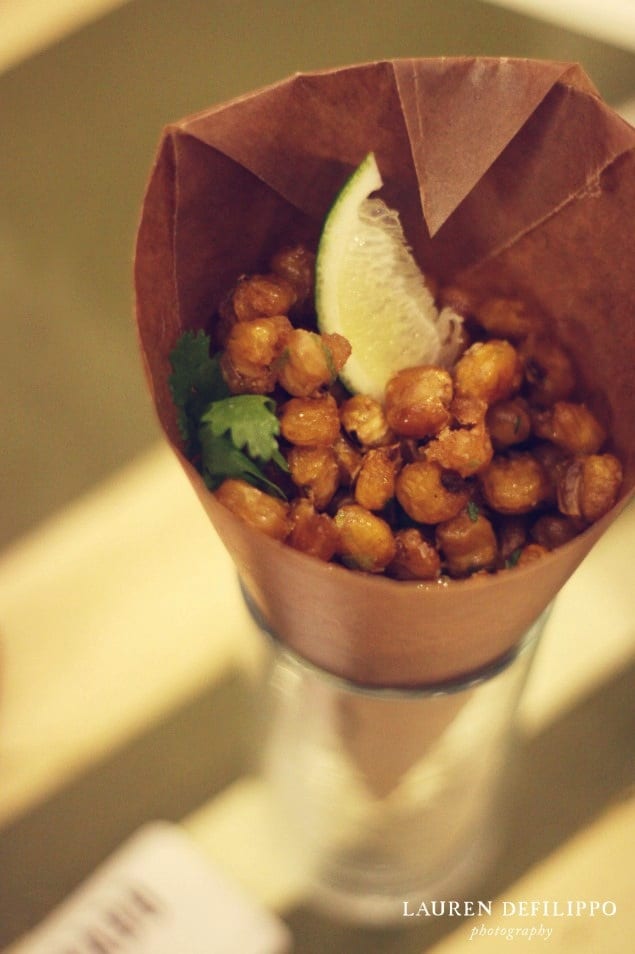 Gotham West Market
opened with a bang, promising everything from the world's quirkiest ramen to an outpost of one of Brooklyn's most beloved culinary shops. Launching at least three avenues from the nearest subway station hasn't done the market any favors during this unusually chilly winter, but intrepid eaters will note that it's well worth the trek.
When I visited for the first time, after work on a Tuesday, the space felt spacious, modern and chic'ly casual. Communal eating areas allow friends of varying tastes to mix and match their orders, while counter seating at such spots as El Comado (a new outpost from acclaimed Tertulia chef Seamus Mullen) provided a seamless experience for aficionados of one specific cuisine.
We started snacking with a paper cone of cucurucho de choclo frito – "crispy hominy sprinkled with chili, lime and cilantro". If movie theatres and ballparks started selling this instead of peanuts and popcorn, they'd never have trouble filling seats. Like a less tooth-cracking version of forbidden unpopped corn kernels (doused with a mildly lip-numbing blend of salt, lime and chili) it was one of the most satisfying crunchy snacks I've ever encountered.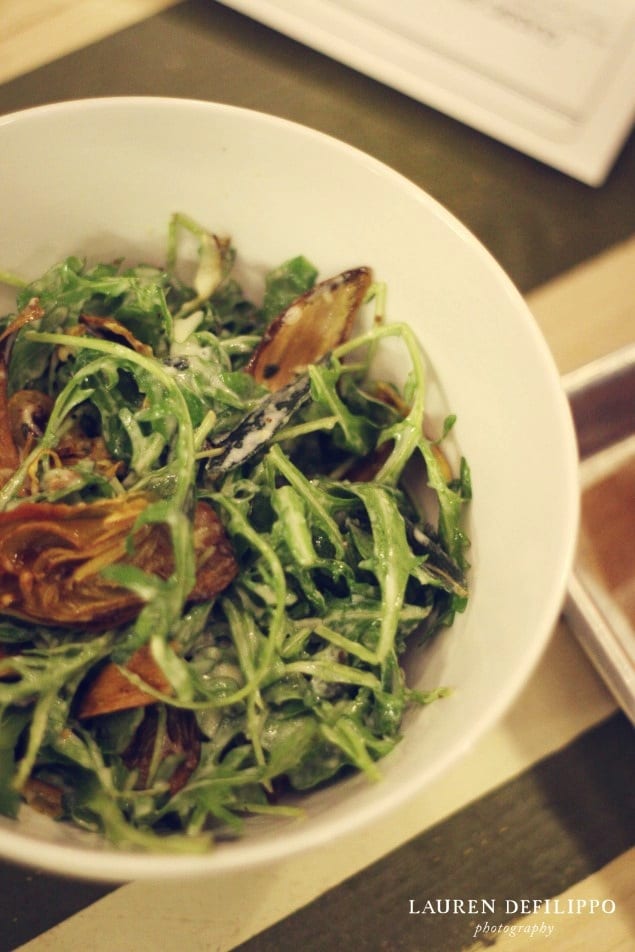 After that addictive start, we couldn't help but dive deeper into Mullen's menu with alcachofas (lightly fried artichokes tossed with arugula, sage, lemon and garlic aioli) and gambas al ajillo (ruby red shrimp fried in olive oil with garlic and guindilla). Satisfying enough for our hungry winter palates, yet ripe with warm weather flavors, these arguably simple dishes put the standard roster of Spanish tapas to shame. Nothing was muddled or masked; every note was refreshing and absolutely necessary to the success of the dish. It's no wonder that of every restaurant in the place, the bar at El Comado was always bustling.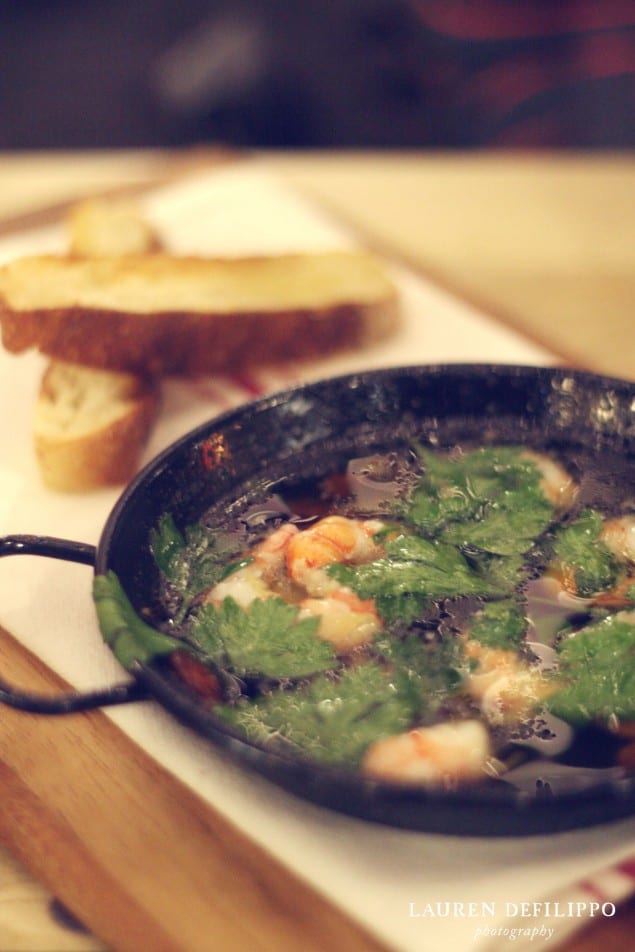 But the most famous resident of Gotham West is arguably the first American outpost of Ivan Ramen. Initially launched in Japan by a "jewish kid from Long Island", Ivan Orkin's curious rye-based noodles are only the tip of the creative iceberg. His classic shio and shoyu broths offer an exceptionally clean, light flavor—but for those seeking something more pungent, the roasted garlic mazemen is the must-eat menu item. Seriously funky, with the slow-roasted sweetness of countless cloves of garlic, the broth was unctuous—almost creamy—with complex flavor. Yet surprisingly, Orkin's bowls (while more than satisfying) are far from gut-busting. In fact, his style is different enough from the many respectable, traditional ramen outposts that it doesn't require a "better or worse" comparison. Whether you call it ramen or just plain innovation, the persuasive end result doesn't call for extended analysis.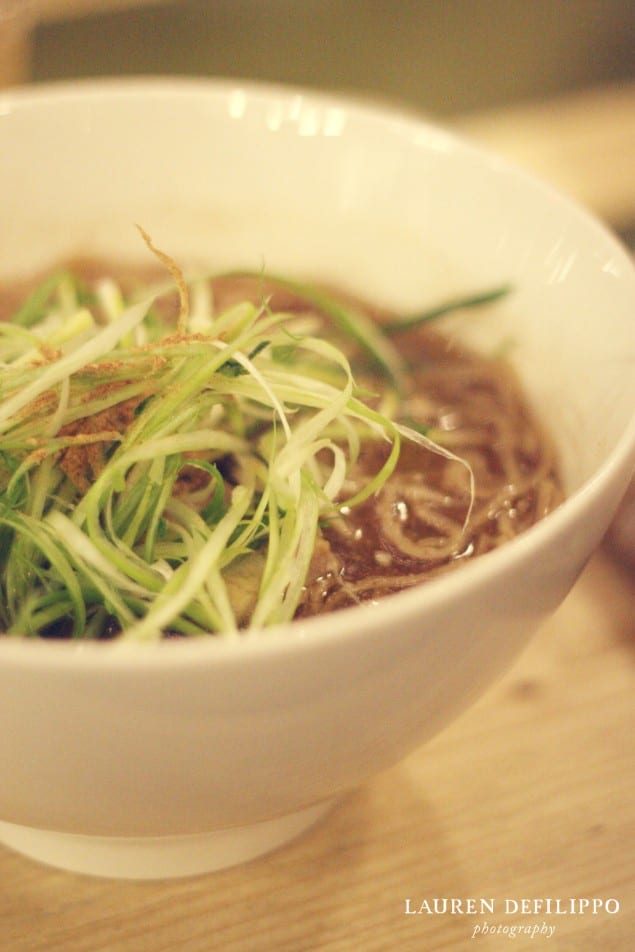 Admittedly, these are only a few of the exemplary tastes you could seek out at Gotham West. For one, Caroline Fidanza's Little Chef is sure to be enticing (her quirky flavor pairings and addictive foccacia at sandwich shop Saltie are reason enough to move to South Williamsburg) and carnivores are sure to enjoy the offal options at Cannibal. But it's really the community, the mash-up of all these different perspectives on food and the future of New York City, that make Gotham West worth a visit. So screw the snow and cold. Get there before the fair-weather bikers beat you to it.
Gotham West Market
600 11th Avenue
(between 44th and 45th)
Carly DeFilippo
Carly is a Contributing Writer at Honest Cooking. Though the first line of her college application essay was "I love tunafish," it wasn't until she pursued graduate studies in Paris that she ever considered a future in food. Based in Manhattan, Carly is a freelance writer and the co-founder of Cognoscenti Creative, a boutique branding agency dedicated to establishing artisans as influencers.