Spread the Irish spirit this St. Patrick's Day with three Irish-inspired menus which rely on naturally green elements—forgoing processed food dyes—to add a festive green touch to mealtime. Whether you're cooking for a gourmet audience, a pack of healthy eaters, or planning dishes for your little ones, we have you covered on all fronts.
By Lauren Rubin
This article has been posted with permission and originally appeared as Naturally Green St. Patrick's Day Menus on Relish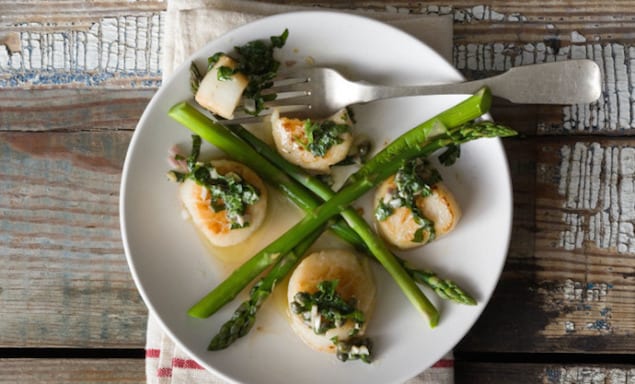 The Good-For-You Green Snacks Menu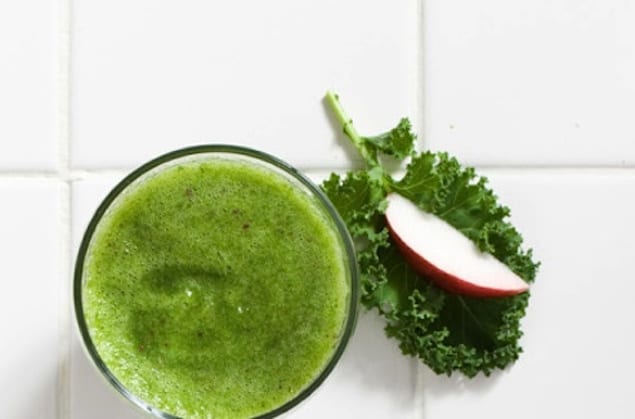 Apple-Kale Green Smoothie: Orange juices, fresh ginger, and apples make this green smoothie taste like much more than a blended kale salad. Get the recipe here.
Green Goddess Edamame Salad: A Greek yogurt and green tea dressing spruce up edamame in a whole new way. Get the recipe here.
Cucumber, Ginger and Lime Popsicles: For adults only, these zesty popsicles are sure to get you in the Irish spirit in a whole new way with their green color and a spike of sake. Get the recipe here.
The Green Feast: Kid-Friendly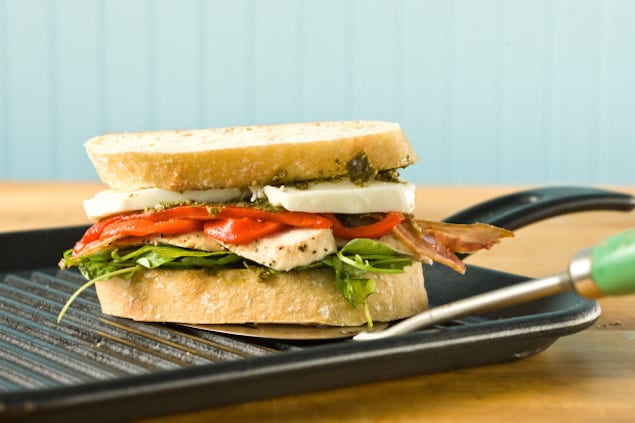 St. Patrick's Day is a win-win in the food department for parents; it's the perfect excuse to sneak healthy greens like spinach and broccoli into mealtimes and kids will be too thrilled with the celebratory green-flecked dishes to notice. This menu uses verdant veggies and green pistachios as natural coloring agents.
Prosciutto-Wrapped Asparagus Bundles: Asparagus can be a tough sell to some, but on St. Patty's Day, the green vegetables is too fitting and even better when wrapped in prosciutto. Get the recipe here.
Chicken Panini with Greens and Roasted Red Peppers: This grilled sandwich with green pesto and fresh spinach or arugula is sure to delight both visually and in great flavor. Get the recipe here.
Key Lime Cupcakes Topped with Pistachios: Lime zest gives these cupcakes a hint of pale green without being artificial and mossy-colored pistachio grace the tops of white chocolate frosting. Get the recipe here.
The Gourmet Green St. Patrick's Day Menu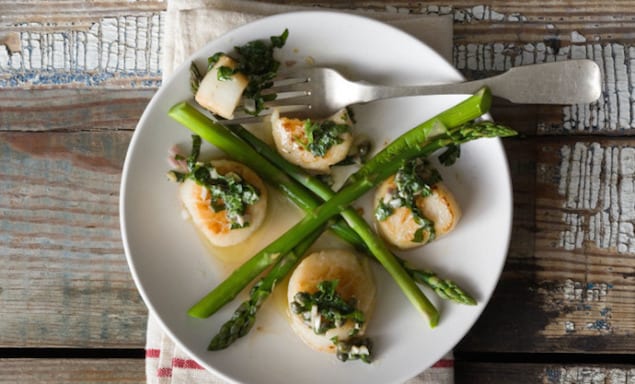 Please a posh dinner crowd by serving these sophisticated, stunning dishes for an epicurean dining experience. You don't need the luck of the Irish on your side to whip up these naturally green dishes bound to satisfy any gourmand.
Spinach, Brie, and Prosciutto Pecan-Crusted Tart: Spinach makes this pecan-crust tart a beautiful green and mustard gives the tart a hint of Irish flare. Perhaps think about adding an Irish-style cheese, too? Get the recipe here.
Seared Scallops with Salsa Verde and Asparagus: A robust green salsa made with fresh herbs and capers that is perfect with caramelized scallops. Get the recipe here.
Avocado-Pistachio Ice Cream: There is no need to churn this frozen dessert and it green hue is perfect to celebrate with a sip of an Irish cream liqueur. Get the recipe here.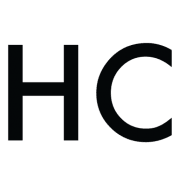 Relish
Offering more than 14,000 recipes plus features and DIYs on cooking, dining and entertaining, Relish celebrates America's love of food. Relish is about honoring cooking traditions while exploring new trends and ideas, which is why millions of people turn to both Relish.com and Relish Magazine for special occasion recipes, quick and easy weeknight suppers and culinary adventures.