Give this easy homemade fried chicken from Nisa Homey a try tonight.
By Nisa Homey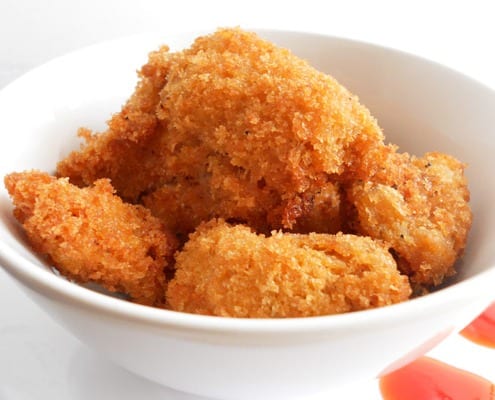 Print
Easy Fried Chicken Recipe
Easy homemade fried chicken. My version is so simple and easy to make, you can also roll in bread crumbs and keep in refrigerator and fry later.
Author:

Nisa Homey

Prep Time:

30 mins

Cook Time:

30 mins

Total Time:

1 hour

Yield:

5-6
Chicken: 1 kg, cut into medium sized pieces.
Lemon: Juice of 2 1/2 lemons.
Fresh pepper powder: 1 1/2 tsp.
Kashmiri chilly powder: 1 tsp.
Turmeric: A fat pinch.
Grated ginger: 1/2 inch.
Grated garlic: 6 to 7 cloves, medium size.
Dried rosemary: 3/4 tsp.
Salt: 1 tsp, or as needed.
Cornflour: 3 to 4 tbsp.
Bread crumbs: Coarse breadcrumbs, as needed.
Cornflakes: Crumbled, as needed (optional).
Oil for deep frying.
Instructions
In a bowl squeeze in the lemons, put in salt, chilly powder, pepper powder, turmeric, rosemary, grated garlic and ginger (you must grate it as this gives a more intense flavor and if you have access to garlic powder, and ginger powder use it 1 tsp each). Mix all this.
Put cleaned chicken (after washing the chicken squeeze it to remove excess water or leave it in a strainer for 10 min) into this and rub it well all over the chicken. Then add the cornflour.
Mix well, cover and keep in the refrigerator for at-least 1 hour.
Beat half an egg with a fork and pour into the chicken. Mix well so that it is evenly coated.
Place the breadcrumbs in a shallow dish, and take each chicken piece and dip in the breadcrumbs, also press firmly with your fingers and gently lay it on a container, until all the chicken pieces are coated with the coarse breadcrumbs. You can keep the coated chicken pieces in the refrigerator or freezer and fry them later.
In a heavy bottomed pan, heat oil, the oil should be very very hot (360 degree C) and put in the chicken and deep fry, you should be careful so that the outer covering does not brown and loose its color, so simmer the fire on and off. Strain the chicken on a paper napkin.
Your juicy tender homemade fried chicken is ready…Serve hot with tomato sauce.
Notes
The chicken should be deep fried and the oil should be really really hot (360 degree C).
Homemade breadcrumbs: Crumble bread and put it a a grinder and grind it…for this recipe grind it coarsely. Keep aside.
You can use coarsely grounded/crushed cornflakes instead of breadcrumbs or use half and half.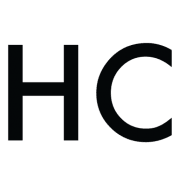 Nisa Homey
Nisa Homey is a lawyer by profession, now a full time stay-at-home mom. Cooking is Nisa's passion but blogging about food just happened. Nisa loves cooking for her family and kids, and her focus is to let everyone know just how easy cooking can actually be.