These easy egg and tomato noodles is a traditional Chinese dish that is filling, flavorful and comforting. Perfect for a busy weeknight.
This Egg and Tomato Noodles is quick, easy and most importantly, delicious! One bowl of goodness that is nutritious and comforting.
This egg and tomato noodle dish is a traditional Chinese home cook meal. There are some similarities to the Italian tomato based pasta. Both dishes are very simple, using fresh ingredients and taste amazingly good.
When there's nothing in the refrigerator but a few eggs and tomatoes, this is a fail-proof recipe you can give it a go.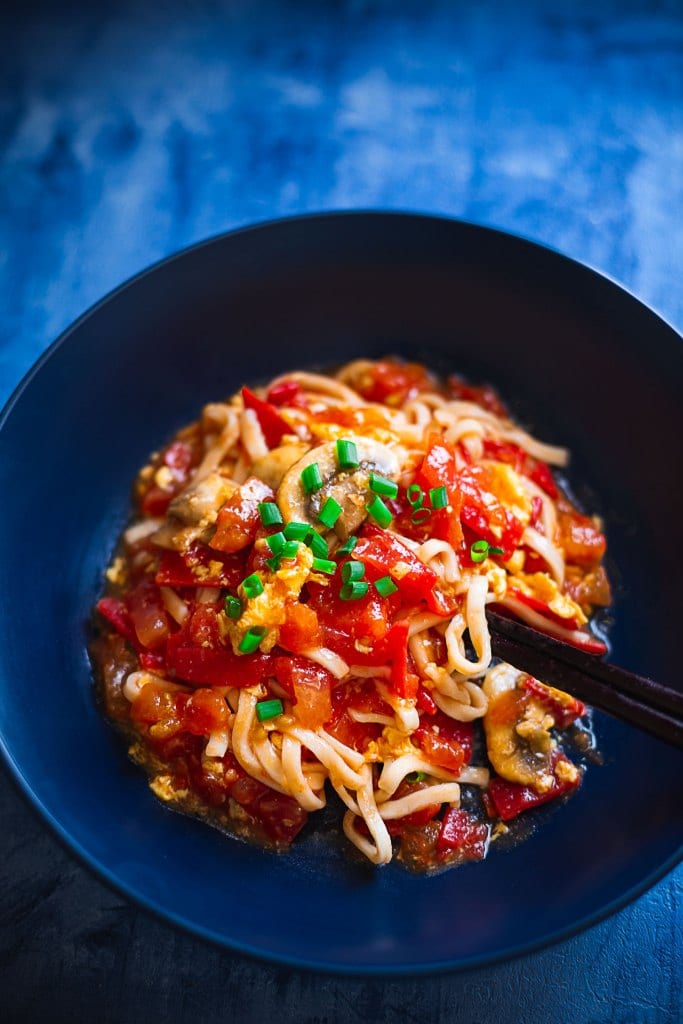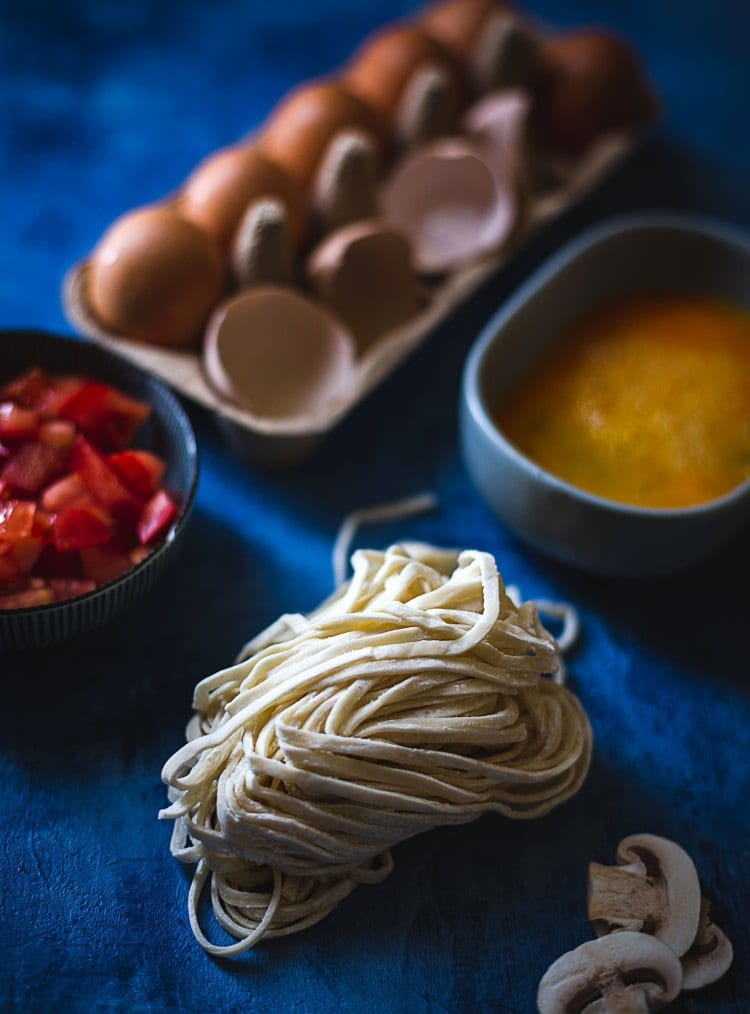 Easy Egg and Tomato Noodles
Ingredients
250 g fresh noodles
3-4 tomatos finely chopped
5 mushroom sliced (optional)
3 clove garlic sliced
1 egg whisked
1 teaspoon corn flour
1 cup water
1 tablespoon oil
1 pinch salt
1 teaspoon white pepper powder
2 tablespoon chopped spring onion
Instructions
Heat up the oil in a non-stick pan over the medium heat, add garlic and mushroom to stir fry until fragrant. Add tomato and 1 cup of water, season with salt and pepper. Cook until the tomato soften.
Pour in the beaten egg and wait for around 10 seconds ~ 20 seconds until the egg solidify.
Dissolve the corn flour in two tablespoon of water and stir into the tomato sauce.
Boil fresh noodles in boiling water for 3- 5 minutes.
Mix the sauce with the noodles, garnish with spring onion and serve.