Homemade Vanilla Extract is the easiest thing you'll ever make at home! 2 simple ingredients and in a couple months you'll have the best holiday gift ever.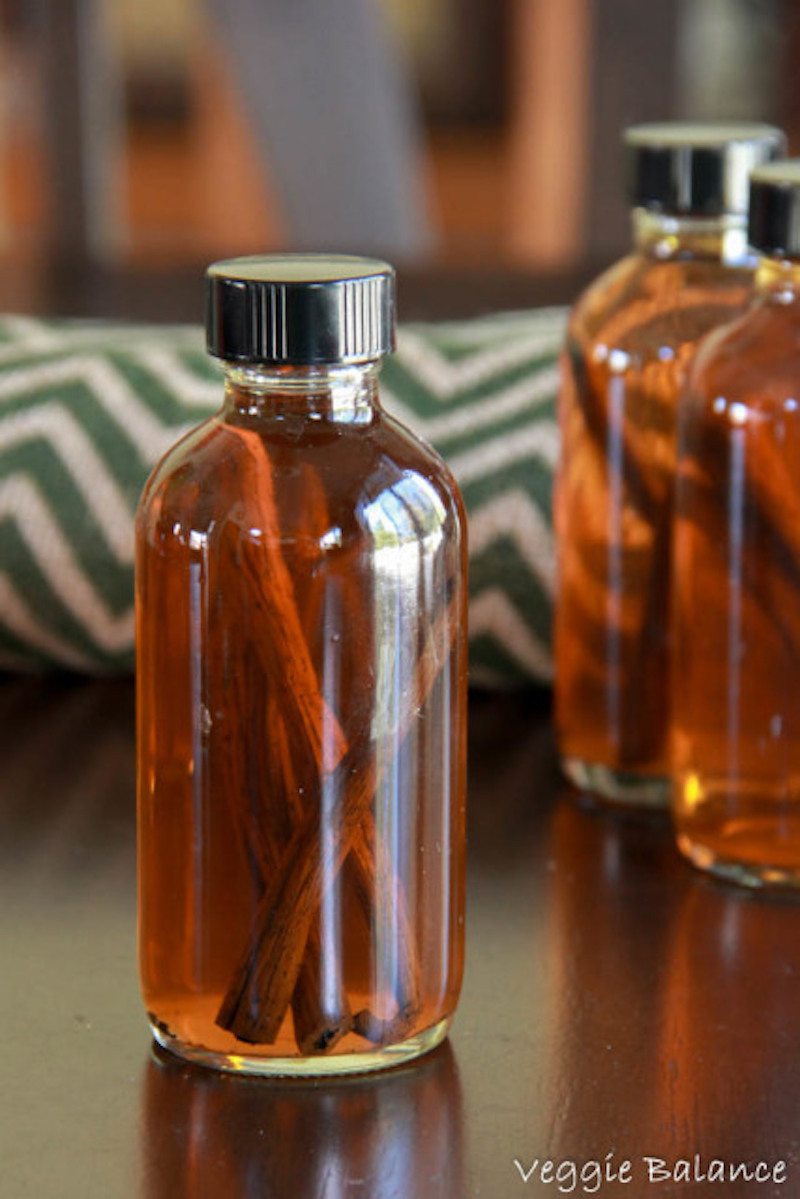 I was looking at my vanilla extract one day and realized how it had 'natural caramel coloring' added to it. Yeah, no thanks.
There just had to be another way to make it! Well my friends, yes, yes there is.
You'll be blown away by how easy this is. Today I am going to show you the easiest and most practical way to make your own homemade vanilla extract!
It might sound like an extremely daunting task but really it is the most simplistic thing ever. All you need are cute glass bottles (that is of course a requirement), fresh vanilla beans, unflavored vodka and a little bit of time.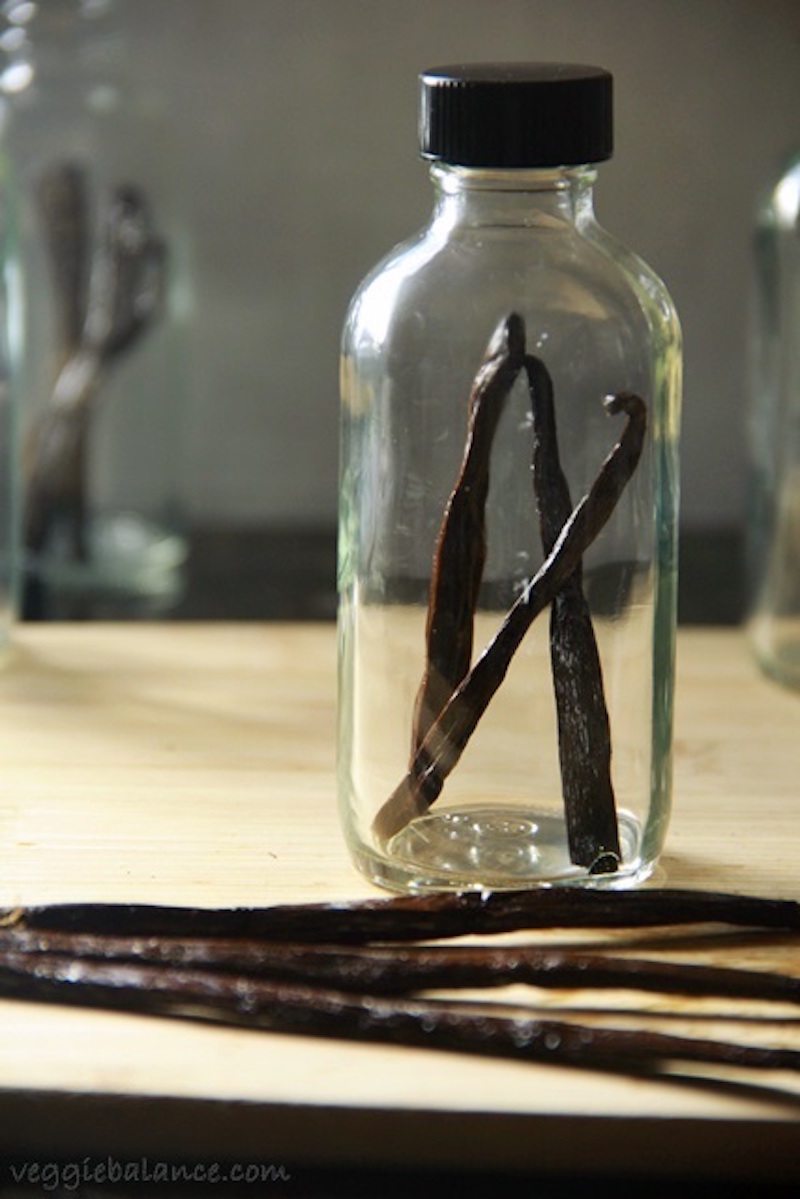 Believe me, homemade vanilla extract is 1000 times better than anything you can buy in the store.
You want to slice the vanilla beans to fit into the bottles and slice down the middle to expose the guts of the beans, aka as the caviar. Add any unflavored vodka to the bottles and tightly seal with a lid. Yep… that's it.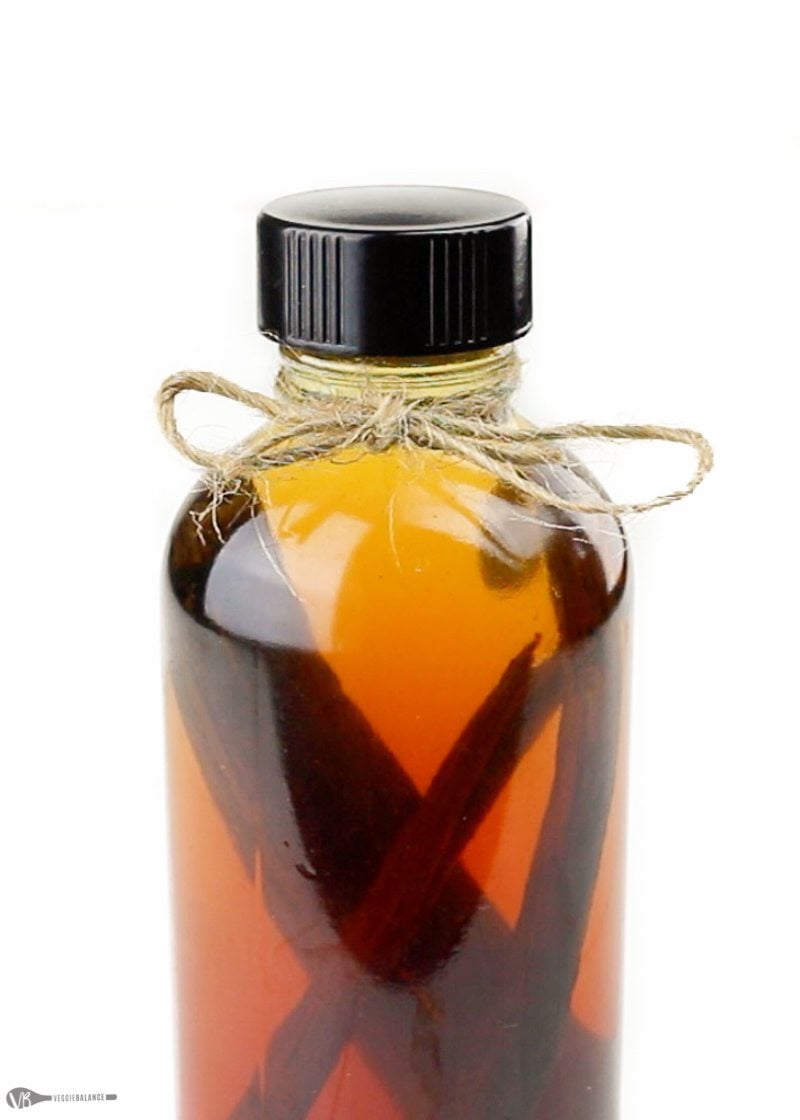 You can actually keep adding vodka to the bottles overtime once you've used a little. This extract will practically last forever!
Print
16

–

18

4 ounce Glass Jars with Lids

25

Fresh Madagascar Vanilla Beans
Half Gallon of Unflavored Vodka
Funnel that fits bottles
Instructions
Slice vanilla beans to fit in the bottles, slice down the middle to expose the caviar
With the funnel pour unflavored vodka into bottles and seal with a lid
Wait at least 2 months, 5 months is even better.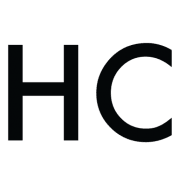 Lindsay Garza
Lindsay Garza is the personality behind the gluten-free website VeggieBalance.com, and author of Gluten-Free Party Food cookbook. On her site you will find simple, all-natural, gluten-free recipes that everyone will enjoy.