The perfect way to start your morning is with a sweet, moist and spicy breakfast cacke served with butter and coffee.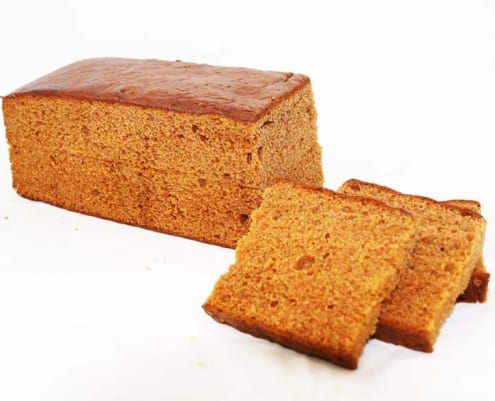 Ontbijtkoek (literally breakfast cake) is a Dutch quick bread made with rye flour, spices and lots of sugar/honey/molasses. It is eaten as breakfast, but more often as a snack. Some people spread some butter on top, but it is eaten plain as well. You can buy large and small breads, presliced or whole, and also small and large portion packages that are easy to take with you.
Ontbijtkoek is one of those things that are very popular in the Netherlands, but usually not made at home. Actually the home made variant does taste quite different than the store bought one… This version has a crisp outside, while the shop bought varieties have a soft outside, this is a lot spicier and has a more moist crumb. This version is the similiar to the traditional and old school ontbijtkoek.
Ontbijtkoek has been promoted in the Netherlands as a healthy snack due to its low levels of fat. But as you can see from the recipe it is not healthy at all since it contains lots of sugar… It might be best to keep it as an occasional snack, instead of eating it every day (like the promotion says).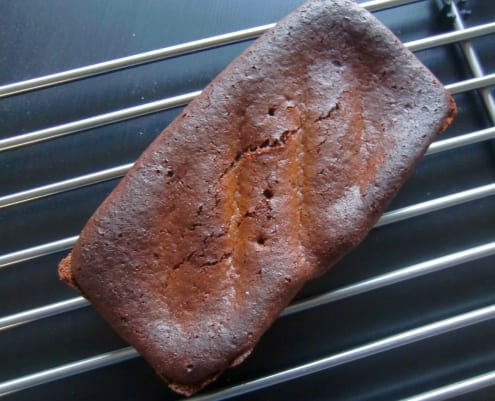 Print
Dutch Spiced Breakfast Quick Bread
The perfect way to start your morning is with a sweet, moist and spicy breakfast cacke served with butter and coffee.
Author:

Ena Scheerstra

Prep Time:

5 mins

Cook Time:

80 mins

Total Time:

1 hour 25 mins

Yield:

12

-

1

6

1

x
Category:

Baking

Cuisine:

Dutch
120 g

rye flour

120 g

all purpose flour

3 tsp

baking powder
pinch of salt

1 tsp

cardamon

1 tsp

cinnamon

1/2 tsp

ginger

1/2 tsp

coriander

1/4 tsp

clove

1/4 tsp

nutmeg

1/4 tsp

black pepper

1/8 tsp

aniseed

100 g

brown sugar

170 g

honey

75 g

dark molasses/treacle

1 tsp

vanilla extract

250

ml warm milk
Instructions
Preheat the oven to 150C.
Line a loaf tin.
Mix rye flour, all purpose flour, baking powder, salt and ground spices in a bowl.
In a separate bowl, mix brown sugar, honey, molasses, vanilla extract and warm milk, until everything is mixed well.
Combine the wet and dry ingredients and mix until it is a smooth batter.
Pour in the prepared loaf tin and place in the preheated oven.
Bake for 80 minutes, or until a skewer comes out clean.
Cover the top with aluminum foil when it gets too dark.
Leave to cool for 5 minutes in the tin, then take it out and leave to cool completely on a wire rack.
Alternatively leave to cool completely in the tin, or wrapped in foil, to get a soft instead of a crispy outside.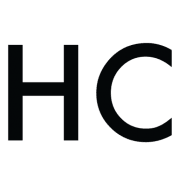 Ena Scheerstra
Ena Scheerstra has a lifelong love for food and cooking, starting to collect cookbooks at age 10. She spends most of her free time on cooking and everything food related. She is a strong believer of honest food, produced sustainable and sourced locally, and cultures her own vegetables on her balcony and in her small allotment. Her blog is very internationally orientated, reflecting the variety of food she cooks, but on Honest Cooking she is focusing on showing the world the wonders of Dutch food.