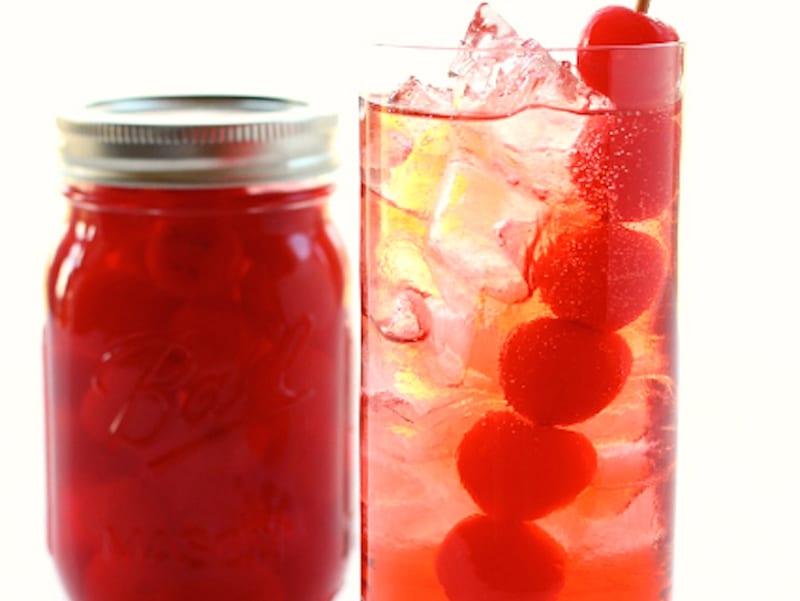 The grown-up version of a favorite childhood drink.
This Dirty Shirley is the grown up version of a shirley temple. I mean really grown up…
I kept the ginger ale and the cherries in this drink because otherwise it just wouldn't be a shirley temple. But my cherries are a little bit different than the kind you buy at the store – these cherries have been soaked in moonshine. For days.
Moonshine is everywhere these days it seems: on TV, in every liquor store you walk into, at bars. There's even some flavored moonshine such as apple pie and cranberry. You have to prepare for this drink, though. It takes a couple of days of prep work, but it's easy. Get yourself a couple of big jars of cherries and dump out all of that sweet cherry juice. Then replace it with some moonshine. Plain moonshine, not the flavored stuff for this one. Let those cherries soak up the moonshine for a couple of days and then you're ready to start drinking.
Get yourself a nice, tall glass and fill it up with ice. Pour in a shot of vanilla vodka, a shot of moonshine, a splash of grenadine and top it off with ginger ale.
Don't forget those cherries! Remember when you were a kid and you went out to eat and got to order a Shirley Temple? If the bartender loaded up your drink with extra cherries it made your whole night. Same goes for this drink. Load it up with some of the moonshine-soaked cherries for garnish and it'll still make your whole night.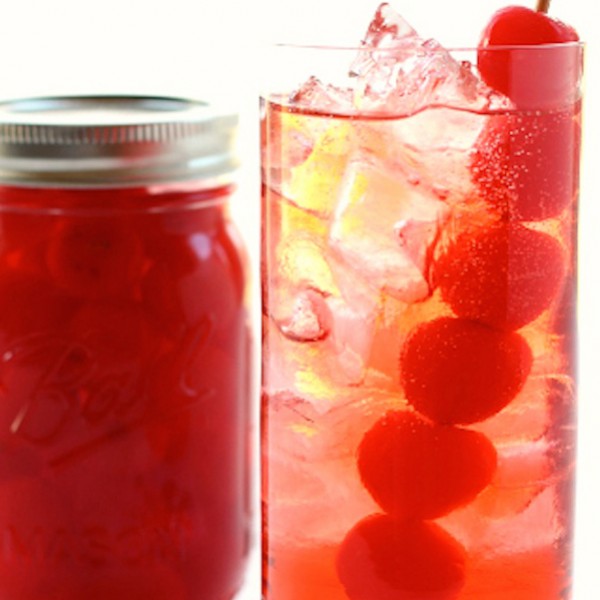 Dan George
Ingredients
1

oz.

vanilla vodka

1

oz.

plain moonshine

1/2

oz.

grenadine

ginger ale for topping

A jar of maraschino cherries

A jar of moonshine

you'll have leftover
Instructions
Strain out the cherries into a strainer and put the cherries back into the jar.

Add moonshine to fill, put the lid on and keep in the fridge for at least 2 days.

When your ready to make your drink, fill a tall glass with ice.

Pour in the vodka, moonshine and grenadine.

Top with ginger ale and garnish with the moonshine-soaked cherries.
Dan George
Born and raised in New Jersey, Dan started the web site Mantitlement as a way to learn how to cook for the first time from his wife, Christie. Christie has always been the primary cook in the household and Dan got used to having her three-course, restaurant quality meals for dinner every night. Well, it was time he learned how to do some cooking on his own, and that's how Mantitlement got started. Dan believes that everyone is entitled to having great food and drinks at home...and he can show you how to make them with his collection of recipes!