These addictive sweet and spicy curried nuts make for an ideal dinner party gift.
By Soni Sinha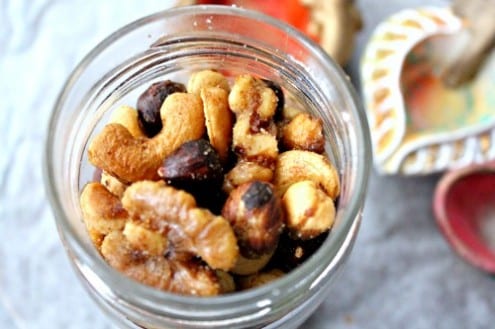 I love munching on nuts and there's something about the sweet and spicy ones that I find hard to resist. My Sweet and Spicy Curried Nuts make for an ideal dinner party gift. I have to warn you though that these are addictive. Highly Addictive.
I've used a combination of Cashews, Walnuts and Hazelnuts, but you could use any nut of your choice. I've also gone one step ahead and used Extra Virgin Coconut Oil that gives it so much for more depth of flavor and pairs beautifully with the curry powder.
Dinner Gift - Sweet and Spicy Curried Nuts
A combination of nuts roasted with Indian spices for a sweet, spicy,crunchy healthy snack or a holiday gift.
Ingredients
Cashews,Walnut halves,and Hazelnuts-2 cups
Ground Cumin-1½ tsp
Ginger Powder-1/2 tsp
Curry Powder-1/2 tsp
Cayenne-1/2 tsp
Sugar-2 tbsp
Salt-1 tsp
Extra Virgin Coconut Oil-2 tbsp
Instructions
Preheat the oven to 300 degrees.
Line a baking sheet with parchment paper.
In a pan heat the Coconut Oil and with all the spices on low heat and stir for about 5-6 seconds until they're aromatic.
Pour the mixture over the nuts and add the sugar and salt.Mix well.
Spread the nuts in a single layer on the baking sheet and bake for 20 minutes.
Cool completely. Pack them in small air tight jars!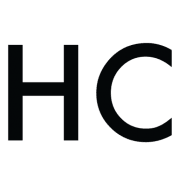 Soni Sinha
Soni is a recipe developer, food writer/blogger who creates recipes with a healthy Indian twist. She is a passionate cook and her recipes cater to readers who are are willing to try contemporary Indian flavors in wide ranging fusion dishes that she creates.She shares all her cooking adventures on her blog Soni's Food.