Delights of Dijon — Shaved Asparagus and Radish Salad with Lemon-Mustard Vinaigrette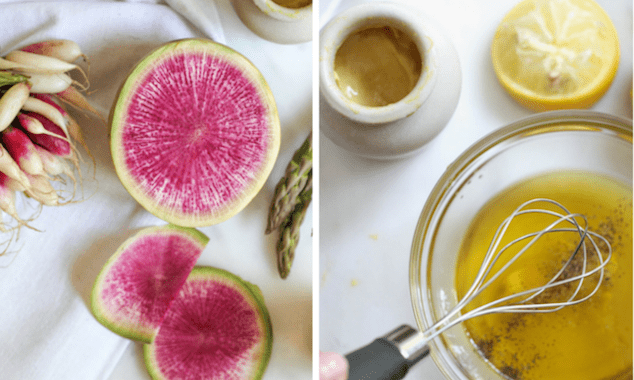 PARTNER POST — Discover the unique flavors of the Dijon region with Maille.
A simple vinaigrette spice with Dijon mustard and made creamy with tahini can make any salad or dish special. Get creative with mustard.
By Alison Marras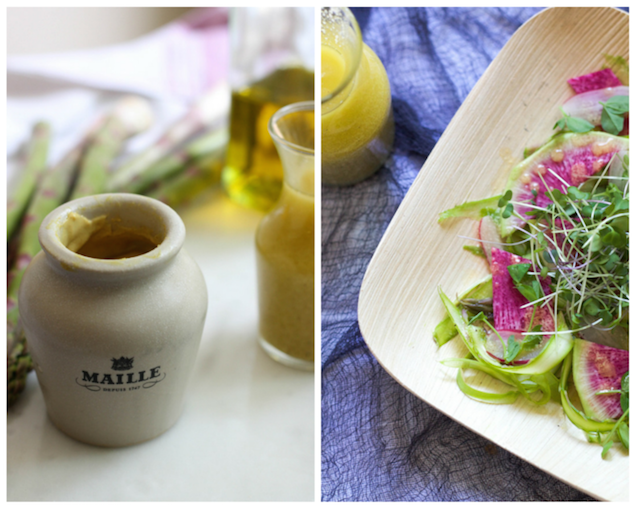 I have fallen in love with Maille's mustards… This one in my hand above, if you visit their location in NYC, you can get it ON TAP there! How cool is that? It's the best dijon mustard I've ever had and it made for a KILLER vinaigrette. I dressed everything with it for the whole week it lasted me. The mustard is still going strong and goes well with pretty much everything I've put it on.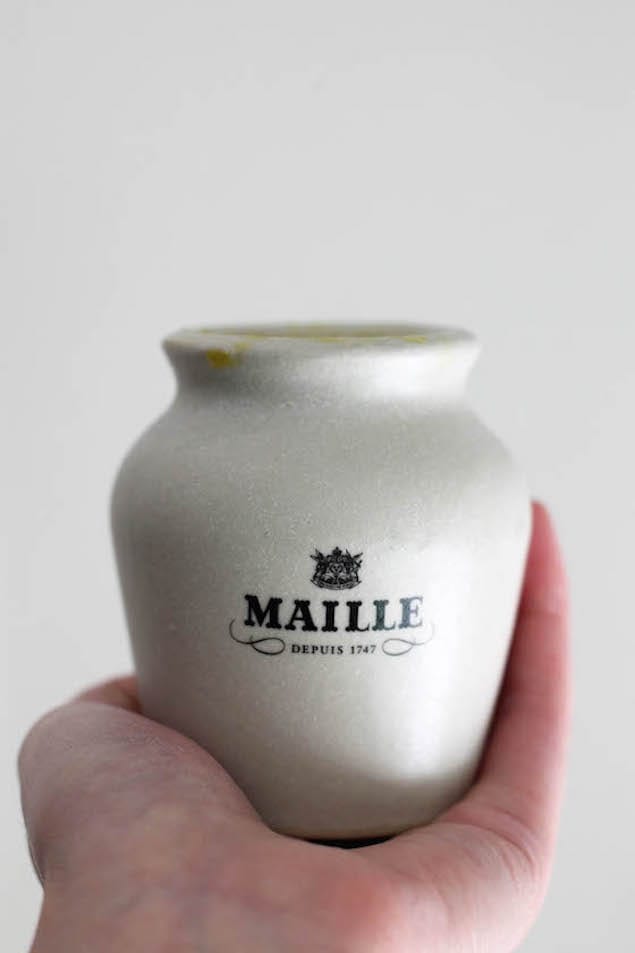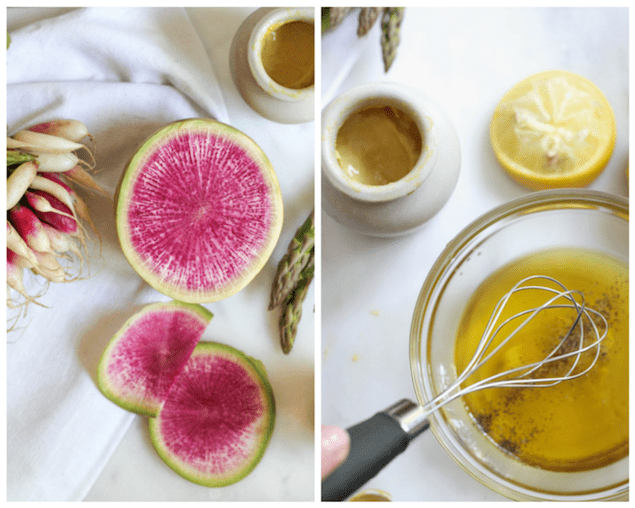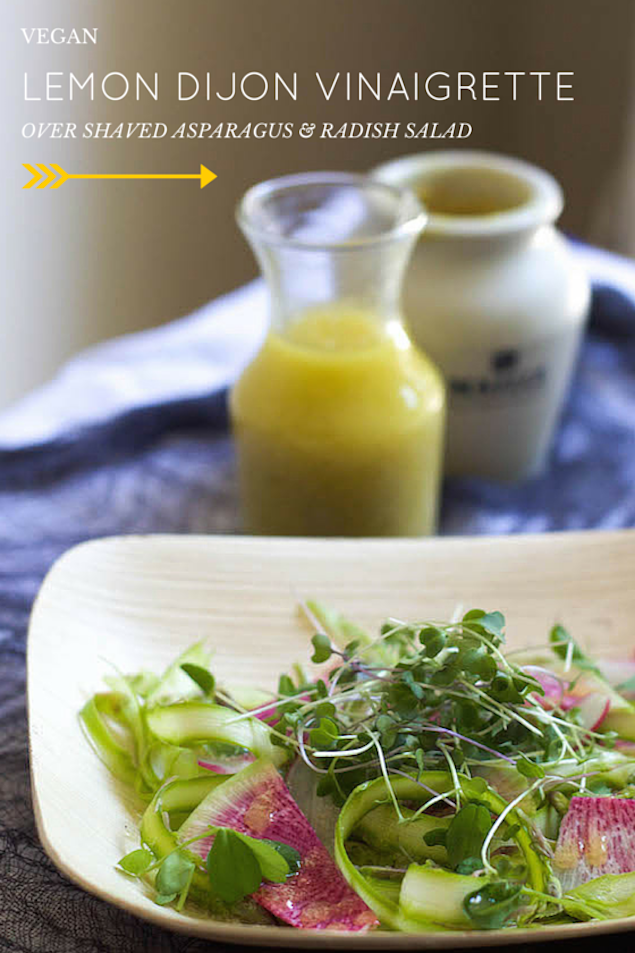 Delights of Dijon — Shaved Asparagus and Radish Salad with Lemon-Mustard Vinaigrette
A simple vinaigrette spice with Dijon mustard and made creamy with tahini can make any salad or dish special. Get creative with mustard.
Recipe Type:
Dressing, Salad
Ingredients
Dressing
1½ tsp dijon mustard
½ lemon juice
1 tsp tahini
⅓ cup olive oil
dash salt, pepper
Salad
½ watermelon radish or 5 regular radishes
6-7 thick asparagus spears
two handfuls micro-greens or greens
Instructions
For the dressing, combine all ingredients in a bowl and whisk until the mixture is slightly foggy colored and well mixed. Set aside.
Thinly slice radish with a slicer or by thinly chopping. Chop the bottom few inches of asparagus and discard. With a vegetable peeler, shave the asparagus into ribbons. Lay asparagus and radish slices over your greens. I used micro greens and pea shoots. Drizzle your vinaigrette over and serve!
Alison Marras
Food by Mars is a Clean, Seasonal, Celestial Recipe Blog featuring gluten-free, vegetarian, vegan, and lactose-free recipes including a Monthly Horoscope inspired recipe!