Most people may be getting ready for Cinco de Mayo celebrations on May 4th, but they're missing out on the real party: Star Wars Day! Set aside an entire day for Star Wars themed costumes, food, drinks and marathoning those classic films all day long. May the 4th Be With You!
By Andrew Asistin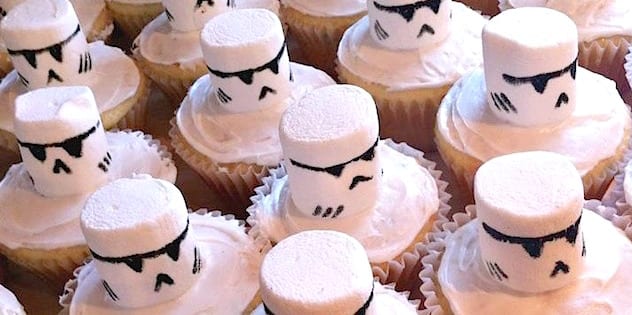 Photo from Maija Moments
Happy Star Wars Day!
May 4th is known as "Star Wars Day" due to a clever play on words. May 4th sounds just like the titular phrase uttered in every Star Wars film to-date; "May the Force be with you."
Star Wars Day parties abound on this date, mostly revolving around meeting up with friends and marathoning all six Star Wars films, back-to-back (or all three films, if you eschew the prequels). Of course, no party would be complete without costumes, themed decor and props. Get creative with ice cubes shaped like the Death Star (ice spheres?) or Han Solo frozen in carbonite (both available here).
Sharing Star Wars trivia or little known facts about the films or Star Wars lore is another fun party idea. Challenge your friends' Star Wars knowledge with questions like: Who was the only non-Force user to wield a Lightsaber in the films? (it's Han Solo, for those curious).
The real centerpiece of any Star Wars Day party however, is copious amount of food and drinks that grace the tables of any good party. Here's a list of deliciously themed, and hilariously named, snacks that you can serve at any Star Wars Day celebration. Strap in for the jump to Hyperspace! Destination: Deliciousness!
"That's no moon…"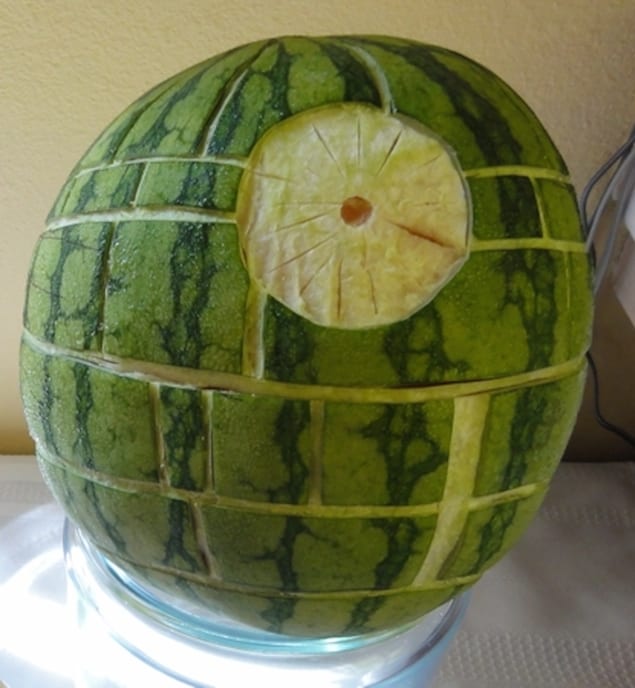 Photo from Just Jenn Recipes
Now witness the firepower of this fully armed and operational…watermelon? Yes indeed, the Empire's most feared superweapon now comes in watermelon flavor. Impress Imperial and Rebel forces alike with this Death Star Watermelon. It makes for a delicious, and rather intimidating, centerpiece. Get the recipe here!
"If there's a bright center to the universe, you're on the planet that it's farthest from."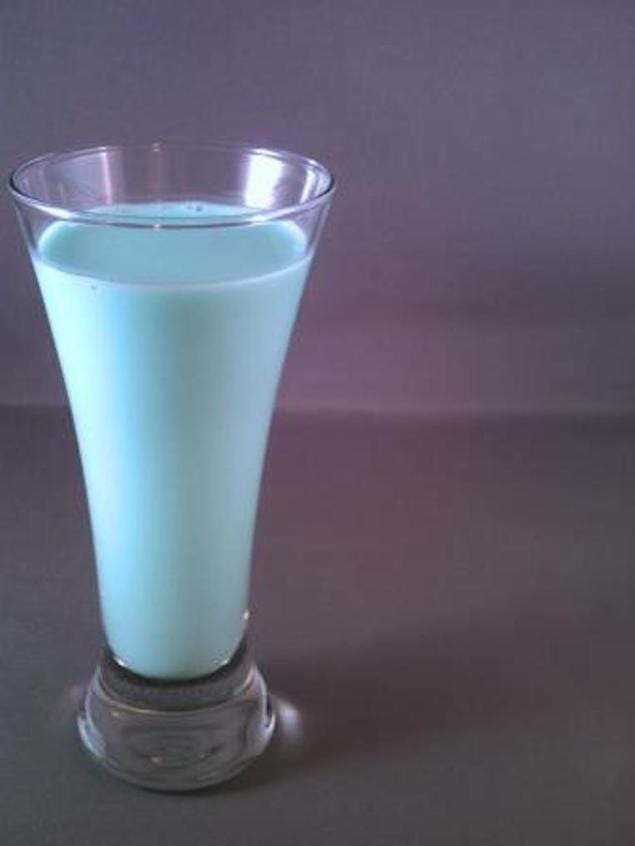 Photo from Castles and Cooks
What's a hard working moisture farmer on Tatooine need to unwind after a day's work? A nice refreshing glass of blue milk, straight from a Bantha. Okay, maybe skip the Bantha. But definitely enjoy some Blue Milk! Just be sure to keep this out of the hands of any Padawans under the age of 21. And be careful about ordering this from the local cantina. I hear drinks there will cost you a limb. Get the recipe here!
"Do, or do not. There is no try."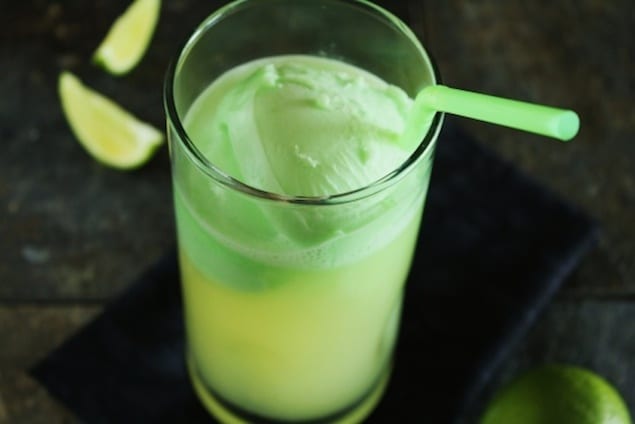 Photo from food.com
Delicious, this drink is. Try it, you must! In all seriousness, Yoda Soda is the perfect drink for those party-goers under 21, or who just don't want an alcoholic beverage. It's light and refreshing! No guarantees it turns you into a Jedi Master. Sorry. Get the recipe here!
"Your father's lightsaber. This is the weapon of a Jedi Knight."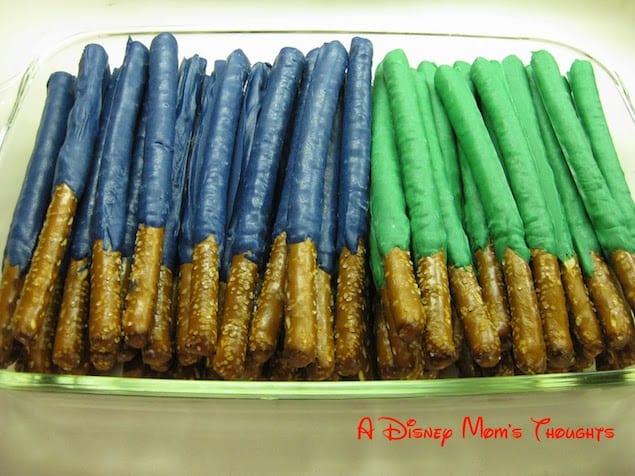 Photo from A Disney Moms Thoughts
See Also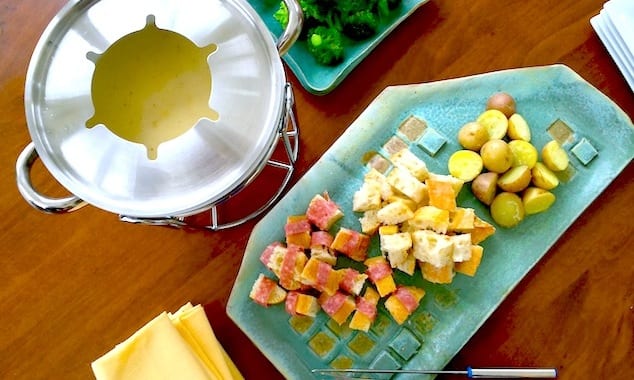 Now you can make your own Lightsaber! Not a real one, though. Still working on that. But in the meantime, you can make an edible version to snack on during your movie marathon! Just don't go around reenacting famous lightsaber duels with these. Get the recipe here!
"Help me Obi-Wan Kenobi. You're my only hope."
Photo from Just Jenn Recipes
Princess Leia is one of the most iconic characters in the Star Wars films. Her bravery, wits and signature hair style all make her stand out. Now, you can capture princess for yourself…in cupcake form! These Princess Leia Cupcakes are adorable, delicious and are sure to be a big hit! Get the recipe here!
"These aren't the droids we're looking for."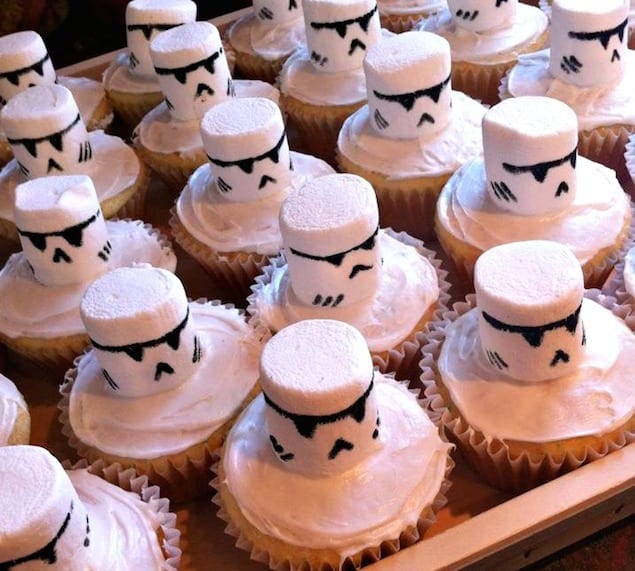 Photo from Maija Moments
What does every evil, galactic spanning empire need? Hordes of loyal troops of course! Now you can build up your own Imperial Storm Troopers out of marshmallows. Evil never tasted so good. Storm Trooper Cupcakes not only look cool, but are quite tasty! Now go conquer the galaxy…or at least go conquer hunger. Get the recipe here!
Themed recipes and snacks aren't the end all of Star Wars Day munchies. Far from it. You can take a regular party snack or party food and give it's name a Star Wars twist! Want to grill up some hamburgers? Call them Han Burgers. Bake some cookies? Call them Wookie Cookies. Throw a few dozen bite-sized candies in a bowl and call them R2-D2 Treats. Feel like making some smoothies? Call them Skywalker Smoothies (bonus points if you can make them blue like Luke's Lightsaber). May the Force be with you and your party!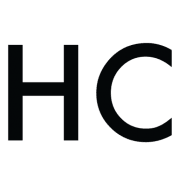 Andrew Asistin
Combining a love of writing and food, Andrew's culinary journey has walked many paths. From university, to the Culinary Institute of America, to the restaurants of NYC. Now finally settled in as an editorial intern at Alimentari, the next step of his journey can begin.