Not only are edible flowers beautiful, but they can also add fun flavors and intrigue to an otherwise simple dish. Check out these recipes and learn what blossoms to feature this summer.
By Ashley Wiggins
This article has been posted with permission and originally appeared as 8 Beautiful Recipes Featuring Edible Flowers on Relish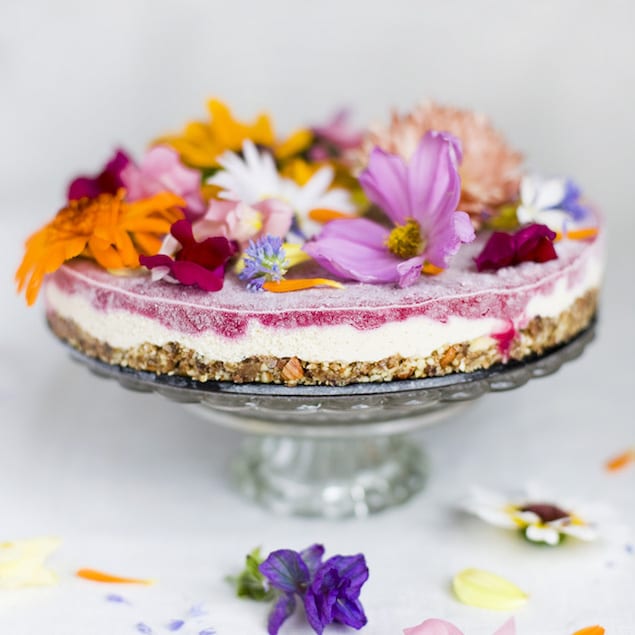 www.greenkitchenstories.com
Flower Power Cake
Present this beautiful frozen pomegranate and raspberry topped cake at a get-together and it is sure to be the star of the show. Find the recipe here.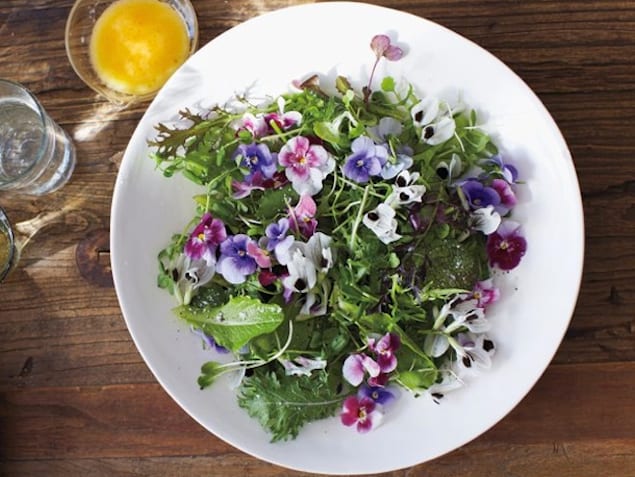 www.destinationiman.com
Green Salad with Edible Flowers
Elevate a delicate green salad with colorful edible flowers. This salad uses violas for a stunning addition. Find the recipe here.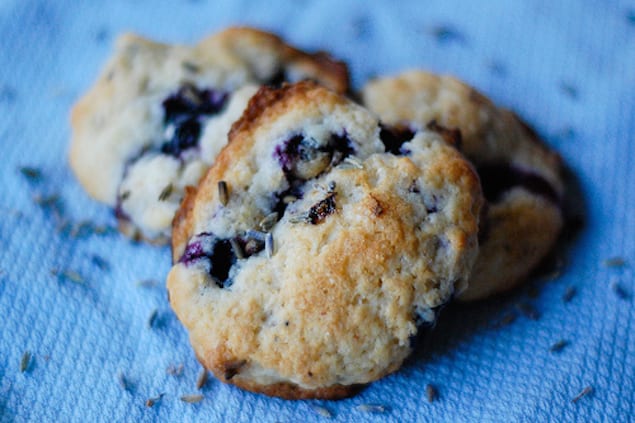 www.pink-parsley.com
Blueberry Lavender Shortcake Cookies
With soft purple blossoms, lavender is beautiful and flavorful when added to dishes in just the right amount. The lavender in the dessert isn't overwhelming, instead it adds a beautiful floral scent to an otherwise standard recipe. Find the recipe here.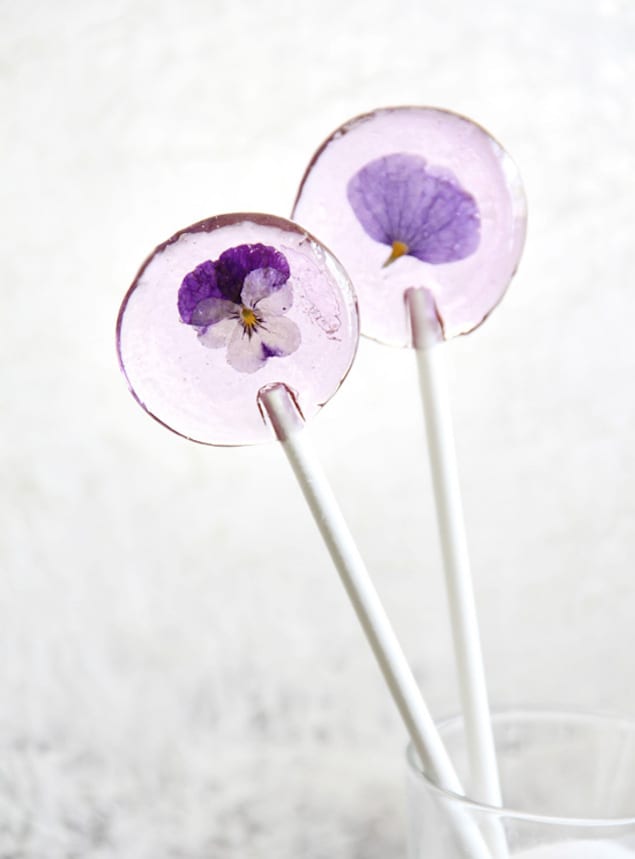 www.sprinklebakes.com
Spring Flower Lollipops
Making your own candy at home is relatively simple. Add a delicate floral touch to these lollipops and they're even more fun to eat! Plus, they make for great decorations, too. Find the recipe here.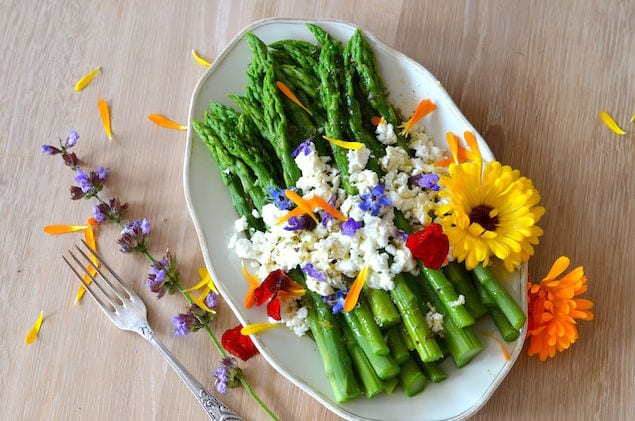 www.thetasterevelation.com
Green Asparagus, Goat Cheese and Flowers with Orange Vinaigrette
Hit your green veggie goals easily with this easy, delicious salad that looks incredibly gourmet. Find the recipe here.
See Also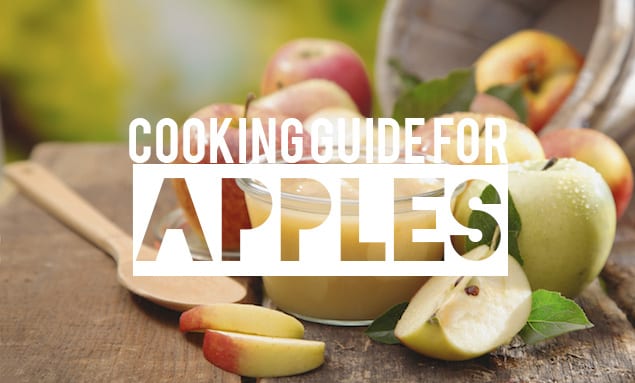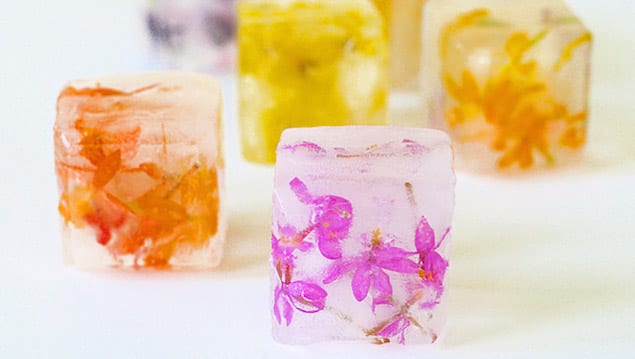 http://www.tablespoon.com
Flower Ice Cubes
Make your ice cubes something to look at! Freeze edible flowers in water and make your drinks dazzle. Find the recipe here.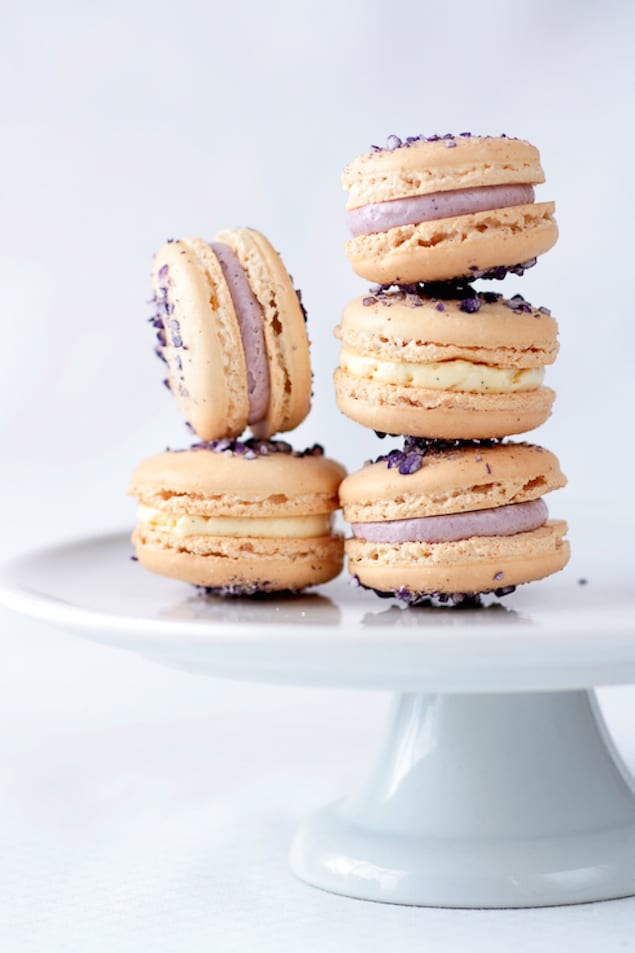 http://www.tarteletteblog.com
Violet Macarons with Vanilla Bean Buttercream
This recipe doubles up on the floral flavor with violet in the vanilla buttercream filling and violet sugar sprinkled on top. Find the recipe here.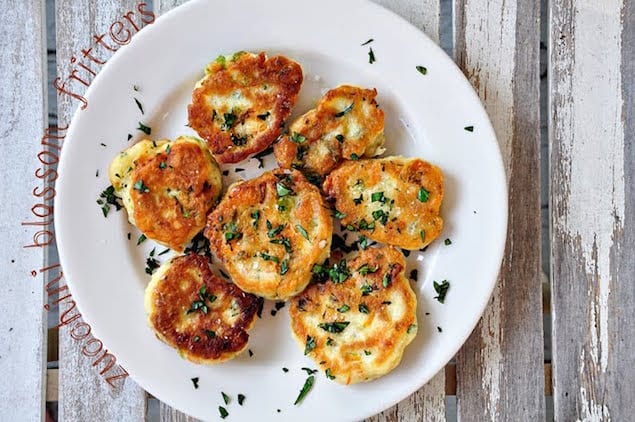 http://www.theparsleythief.com
Zucchini Blossom Fritters
If you've ever had your summer garden overrun with zucchini, you're familiar with the beautiful blossoms that grows from the top of the plant. Turns out they're completely edible and quite delicious in savory dishes like these fried treats. Find the recipe here.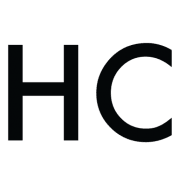 Relish
Offering more than 14,000 recipes plus features and DIYs on cooking, dining and entertaining, Relish celebrates America's love of food. Relish is about honoring cooking traditions while exploring new trends and ideas, which is why millions of people turn to both Relish.com and Relish Magazine for special occasion recipes, quick and easy weeknight suppers and culinary adventures.