A rich chocolate stout bundt cake topped with a creamy chocolate stout ganache.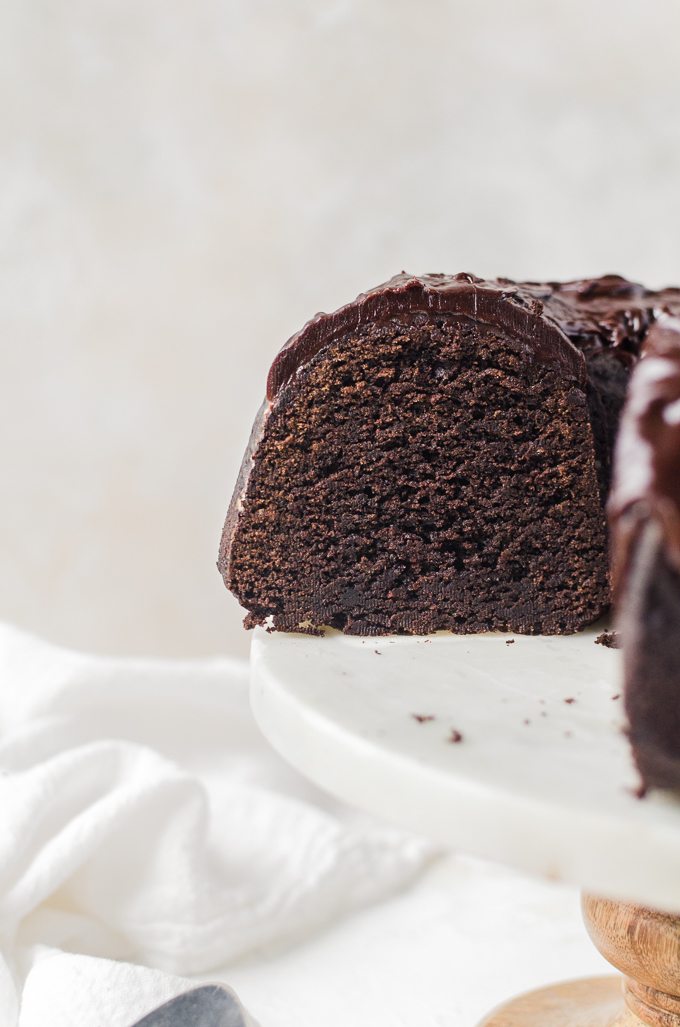 I've had this recipe on my mind for years. I started working on it back in about 2015, but never liked the photos. At the time, I promised I would reshoot the recipe right away, but I just never got to it despite making this chocolate stout bundt cake a few times since then. It's better late than never though, right?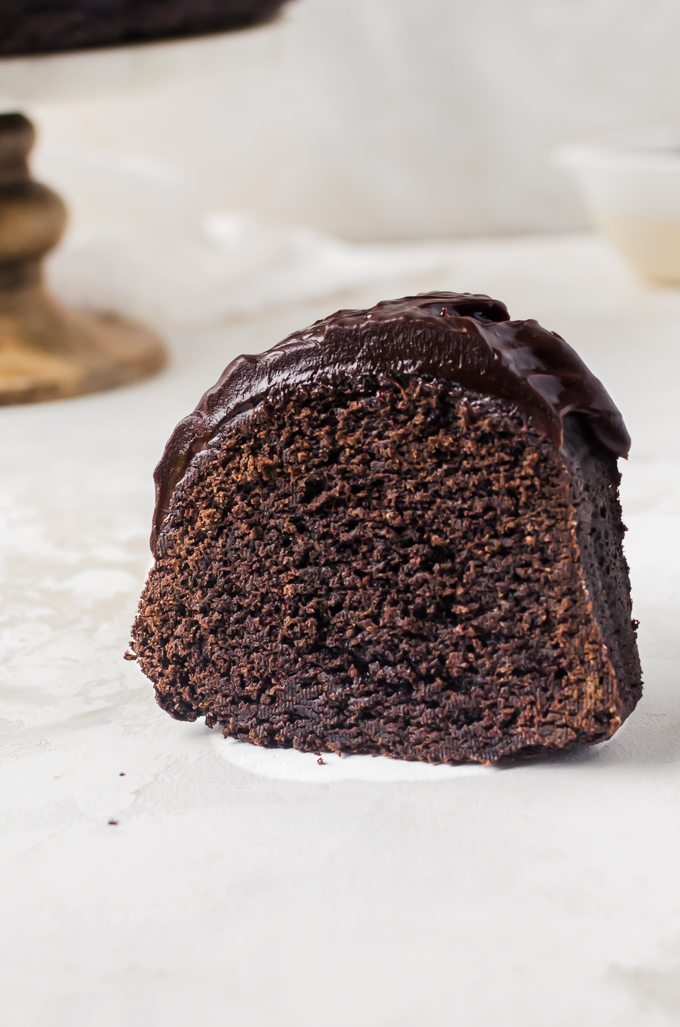 The stout adds some depth to the flavor of the chocolate. You can definitely taste it, but it is not overwhelming and instead works along with the chocolate. The alcohol content dissipates while baking so you are still able to serve to the chocolate stout bundt cake to people under 21.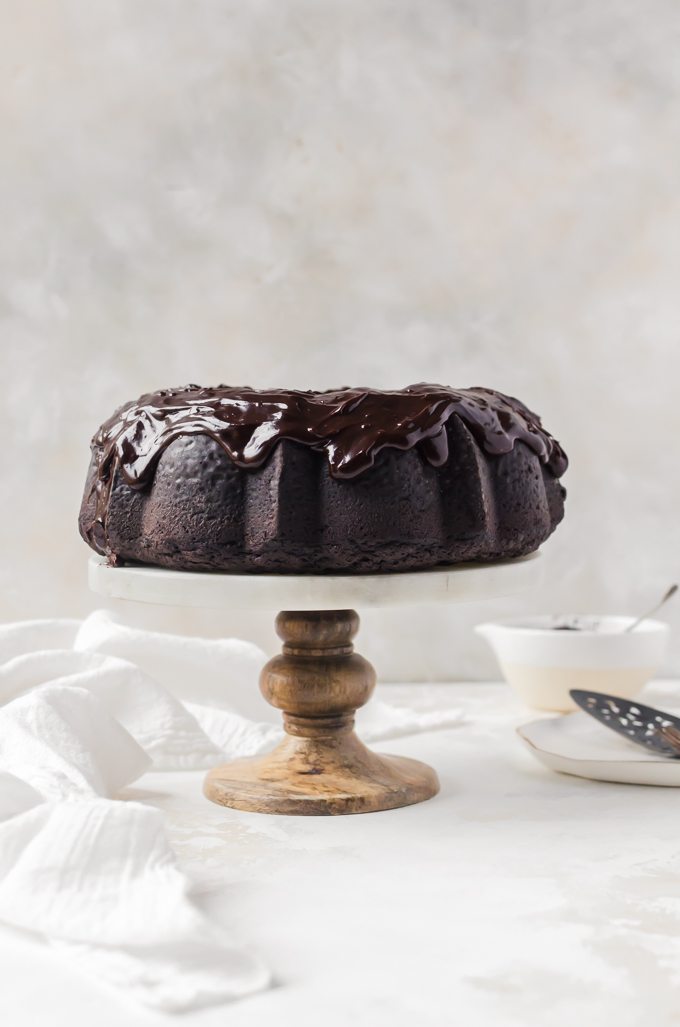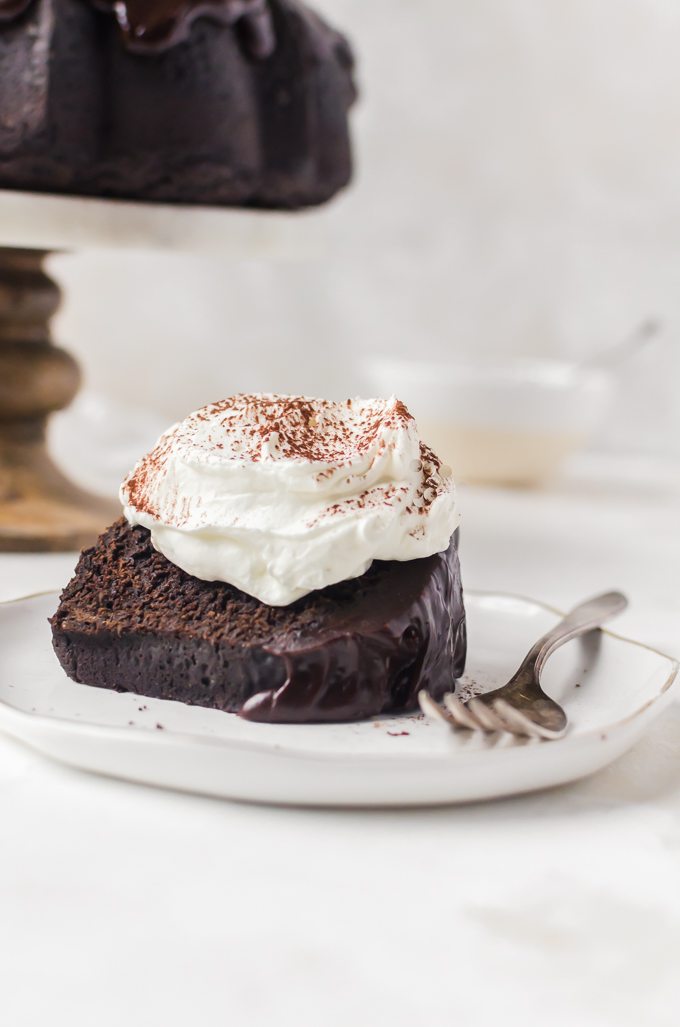 Click here for the chocolate stout ganache recipe.


Deep, Dark Chocolate Stout Bundt Cake
Recipe Type:
Baking, Cake
Ingredients
1 cup stout (I recommend a chocolate stout or Guinnes)
5 ounces dark chocolate
1 cup butter
¾ cup natural cocoa powder
3 large eggs, room temperature
1½ cups lightly packed brown sugar
½ cup granulated sugar
⅓ cup plain yogurt, room temperature
1½ cups all-purpose flour
1½ teaspoon baking soda
1 teaspoon (5 grams) salt
Ganache
Click the link above for the recipe.
Instructions
Preheat the oven to 350 degrees F. Grease a 12-cup Bundt cake and lightly coat with cocoa powder. Set aside.
In a large saucepan, add the stout, chocolate, and butter. Heat on medium high and stir until the butter and chocolate are melted and all the ingredients are well-combined. Stir in the cocoa powder and mix well.
Set aside and allow to cool to room temperature.
Add in the eggs and beat well for about 3 minutes to combine.
Beat in the brown sugar and granulated sugar. Fold in the yogurt until it is well-combined.
Stir in the flour, baking soda, and salt. Mix until just combined.
Pour the batter into the bundt cake and smooth out the batter.
Bake the cake for about 50 - 55 minutes, or until a toothpick comes out clean.
Once the cake is finished, remove the cake from the oven and allow to cool for 15 minutes.
Tap the cake all around the sides and bottom to loosen the cake, then turn out onto a wire rack to cool completely to room temperature.
While the cake is cooling, heat the stout for the ganache until it cooks down into a thick syrup. Add in the cream and heat while stirring until it is well combined and the mixture is steaming hot. Add in the chocolate and allow it to sit for 5 minutes for the chocolate to melt. Gently stir the mixture to combine.
Pour the ganache over the cooled cake.
The cake will keep in an airtight container at room temperature for about 7 days.