Love when a simple, basic meal can be tweaked to make a whole new scrumptious something. This grilled cheese sandwich is one of them.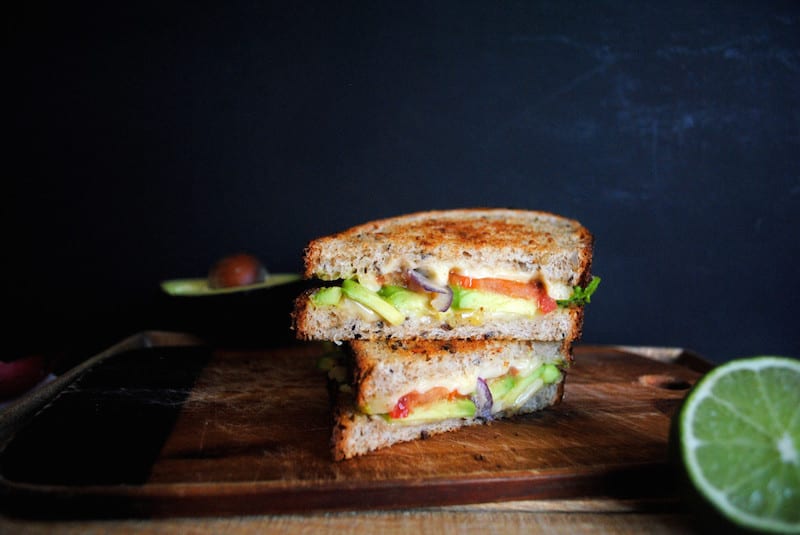 I've loved avocado as much as I love Earl Grey.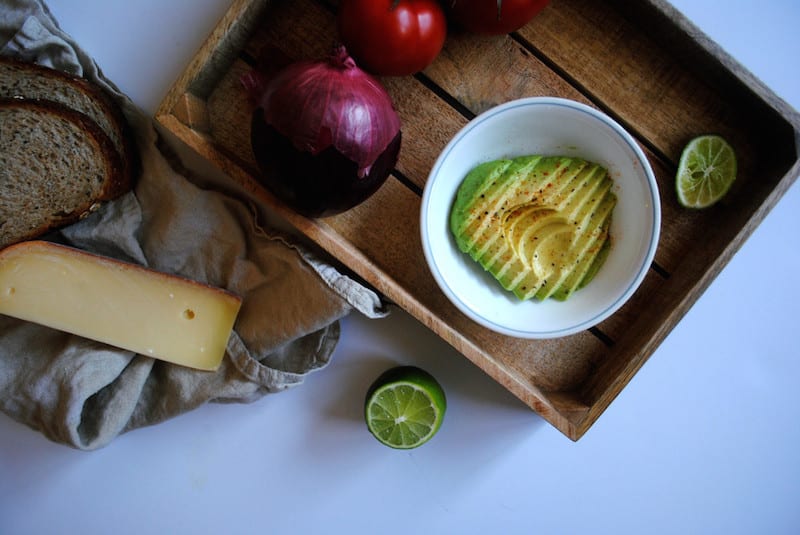 I'm not sure how it happened, but one day I had the ingredients for guacamole but decided not to make it. Instead, the ingredients went into a grilled gouda cheese sandwich.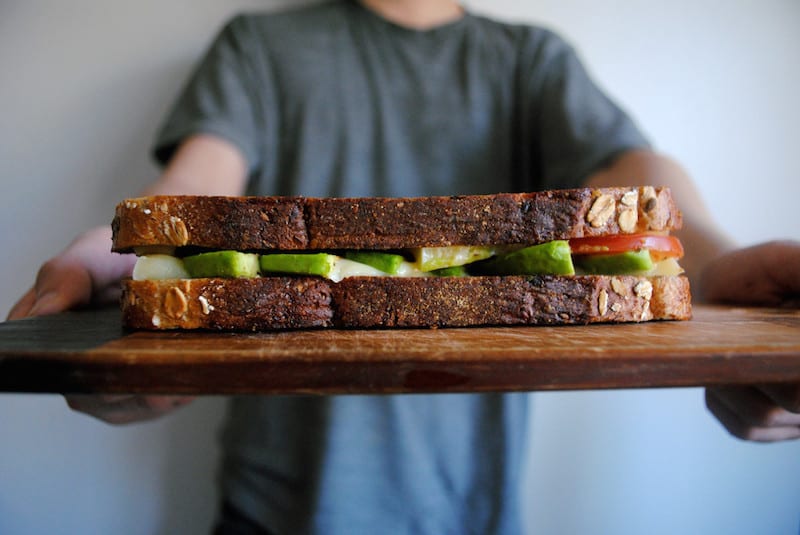 Things have never been the same since, and I am a better woman for it.
P.S. If you like cilantro, go for it. I'm on the side that strongly dislikes the taste.
Print
Author:

Leili Ansari and Wei Chang Chen

Category:

lunch
Half an avocado (sliced)
Lime slice
Salt and pepper

2

bread slices
Butter
Gouda (4-5 slices, or enough to cover both sides of sandwich)
Tomato slices
Onion slices
Instructions
After slicing the avocados, dress them up with with a squeeze of lime, salt, and pepper.
Next, in a skillet over medium low heat, butter each piece of bread and lay them on the warm skillet. Warm each side up for about 2 minutes, or until the butter has seeped into the bread. Now lay the cheese slices evenly on both sides of the bread and let them warm up until they start to look a little sweaty. If you can, loosely cover the skillet to speed up the process.
Spread the avocado slices evenly on one side of the sandwich, then the tomatoes and the onions. Season gently with salt and pepper. Close the sandwich and continue to grill each side until the bread is brown and cheese is melted – this will take approximately 7-10 minutes. Be patient.
Once everything is melted and gooey, transfer to a plate and enjoy this wonderful creation.
Leili Ansari
Leili is a Boston-based food writer and recipe developer who shares all of her kitchen adventures on her food blog, Yin and Yolk. She loves cooking up healthy comfort food dishes but also has a passion for pastries, and strives to create recipes that are both delicious and wholesome. When she's not experimenting in the kitchen, she can be found perusing the local farmer's market, jogging through the city, or trying out new places to eat.