A coconut milk milkshake to end all cravings with tons of nutrients to boot.
By Mariela Alvarez Toro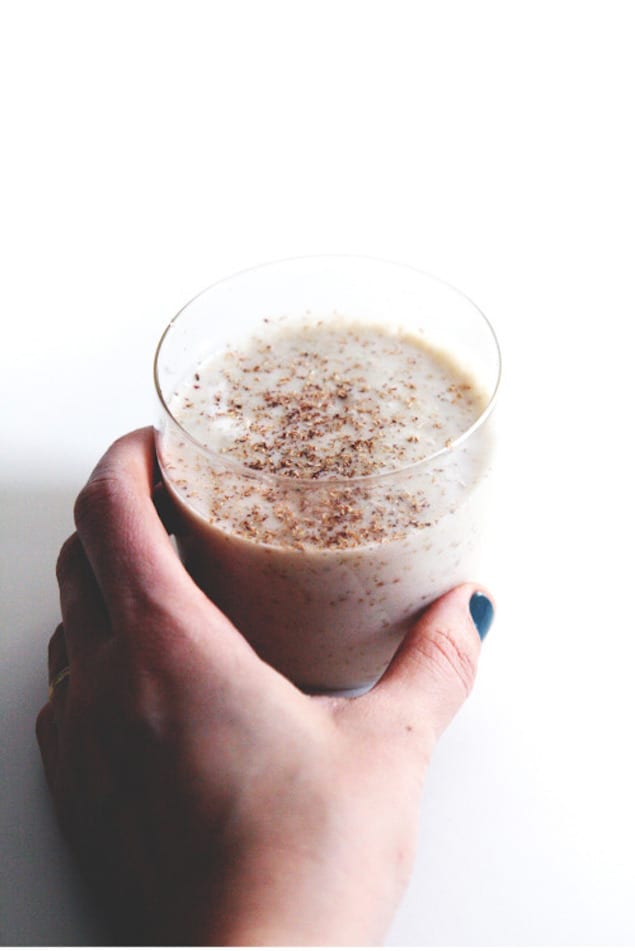 I am trying to figure out where this craving came from. Maybe the endless hours spent on Pinterest looking for the "perfect" mood board image did it, or maybe it was Instagram. Maybe it's called stress, or sadness, or anxiety, or a little bit of all of those mixed into a sophisticated cocktail called adulthood.
I tried to ignore the persistent hum, whispering in my ear. But my efforts were futile; an ice cold, sweet milkshake was calling my name. Weeks passed and it was still lingering, strong and tireless, not willing to let its grip go, taunting me with the memory of milk and ice cream whipped into sweet, sweet perfection. I had to give in.
And so I find myself sipping the most decadent of milkshakes in the middle of April, for the first time in twenty years. Spirit lifting, energy boosting, delicious goodness, mixed to perfection within seconds.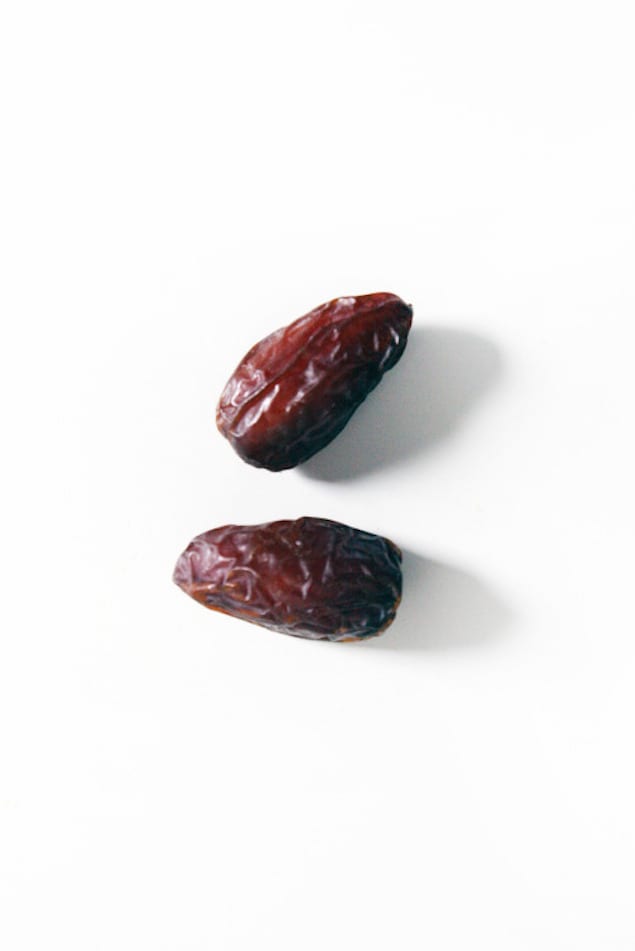 Unlike a sugary-sweet milkshakes, this one is a nutritional powerhouse! Made out of all the ingredients I'm currently obsessed with (coconut milk, dates, and hemp seeds) this milkshake is the delicious cure to all end-of-winter, it's-not-spring-yet gloom.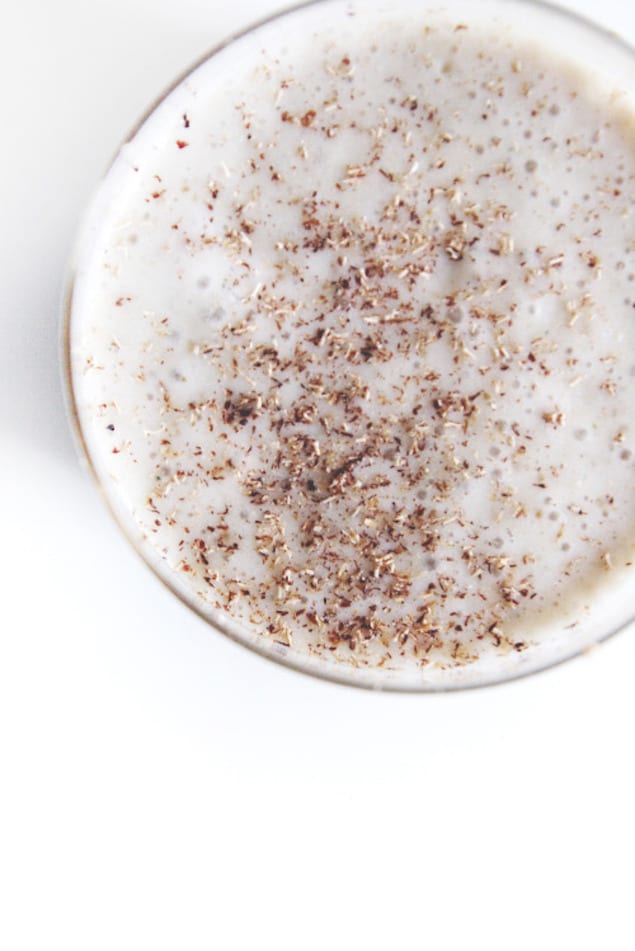 Dairy-Free Coconut and Banana Date Shake
A coconut milk milkshake to end all cravings with tons of nutrients to boot.
Author:
Mariela Alvarez Toro
Recipe Type:
Dessert, Snack
Ingredients
2 frozen bananas
½ tbsp. hemp seeds
2 dates
½ cup coconut milk
½ cup coconut water
Pinch of fresh ground nutmeg to garnish
Instructions
Place all ingredients in a high-speed blender. Pulse until smooth. Pour into serving glass. Sprinkle fresh ground nutmeg. Drink immediately.