Enjoy this awesome curried chicken salad with golden raisins, lime and honey recipe from Serge Lescouarnec.
By Serge Lescouarnec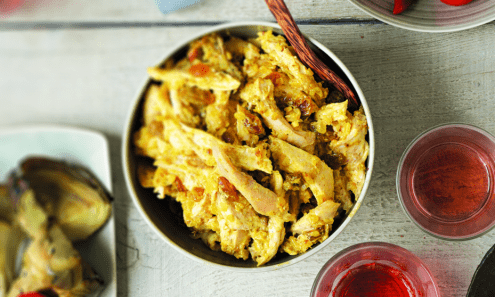 Curried Chicken Salad with Golden Raisins, Lime and Honey
Enjoy this awesome curried chicken salad with golden raisins, lime and honey recipe from Serge Lescouarnec.
Author:
Mindy Fox, from 'The Perfectly Roasted Chicken'
Ingredients
1 tablespoon extra-virgin olive oil
1 medium yellow onion, finely chopped
1 tablespoon finely chopped ginger
1 tablespoon finely chopped garlic
1 tablespoon curry powder
11/2 teaspoons fine sea salt
1 teaspoon ground cumin
4 cups small shreds roast chicken*
41/2 tablespoons mayonnaise
31/2 tablespoons plain yogurt
2 tablespoons fresh lime juice
2 teaspoons mild floral honey,
like orange blossom
¼ cup plus 1 tablespoon golden raisins
1 box good-quality crackers
Gourmet bites
Instructions
Heat the oil in a 12-inch skillet over medium heat. Add the onion, ginger, and garlic, and reduce the heat to low. Cook, stirring occasionally, until softened, about 10 minutes. Add the curry, salt, and cumin; stir to combine and cook 1 minute more. Add the chicken and stir to combine.
Transfer to a large bowl and let cool for a few minutes, then add the mayonnaise, yogurt, lime juice, and honey; stir to thoroughly combine.
Stir in the raisins. Serve with the crackers and gourmet bites.
Notes
*From 1 (31/2- to 4-pound) bird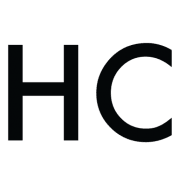 Serge Lescouarnec
Also known as Serge The Concierge, food and wine are essential parts of the DNA of New Jersey based Serge Lesouarnec. His French roots guarantee strong opinions on food, wine and travel, topics he has been writing about since 2005.