Filled buns with currants and cinnamon, topped with icing in the shape of a cross for a delicious, traditional Easter treat that is enjoyed around the world.
By Danae Halliday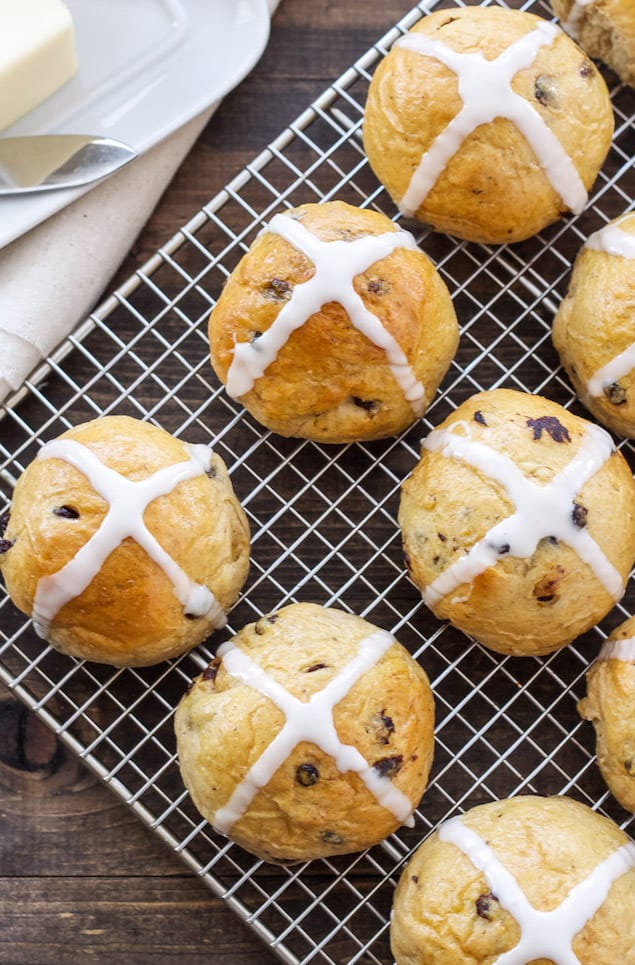 For me hot cross buns are synonymous with Easter.
Every Easter since I was a kid my mom has always made hot cross buns. The recipe makes about 18 buns so they are perfect to share with the neighbors and friends. On Easter morning we would go to the EARLY service at church, usually the sun was just starting to come up. We would load into the car and were all responsible to holding on to a plate of the buns. My mom always made some for the pastor and his wife, along with some of her friends. When we got home the rest of the hot cross buns were divvied up between our family and the neighbors.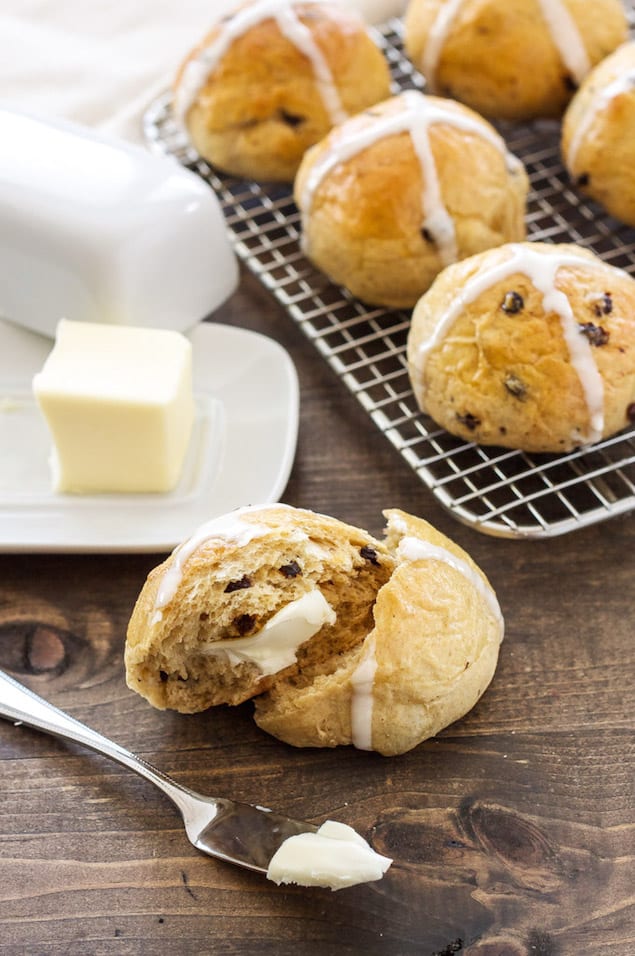 See Also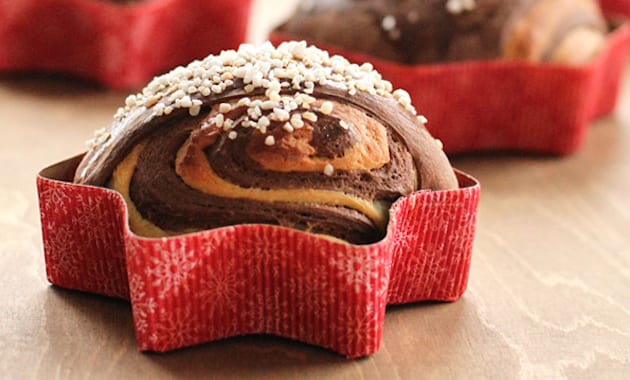 They were always such a treat to come home to after the Easter church service. My sister and I would usually stuff our faces with a couple of them as fast as we could so we go start the Easter egg hunt, because as I'm sure you all know that's the most exciting part of Easter morning for kids!
In case you aren't familiar with hot cross buns here's the scoop. A hot cross bun is a bun spiced with cinnamon and nutmeg and full of currants or raisins. The buns are traditionally eaten hot or toasted during Lent and are typically marked with a cross on top of them. There are also some superstitions surrounding hot cross buns. One superstition suggests keeping a bun for medicinal purposes. Another says that sharing these buns with others will ensure friendship in the coming year. Then my favorite, hanging a bun in the kitchen all year will protect against fire and ensure that all your breads turn out perfectly. Superstitions aside, these are a delicious and fun Easter tradition to start with your family!

Currant Hot Cross Buns
Filled buns with currants and cinnamon, topped with icing in the shape of a cross for a delicious, traditional Easter treat that is enjoyed around the world
Recipe Type:
Baking, Bread
Ingredients
2 cups whole wheat pastry flour
2 cups all purpose flour
¼ cup granulated sugar
1 tablespoon honey
2 teaspoons ground cinnamon
⅛ teaspoon ground nutmeg
½ teaspoon kosher salt
2 tablespoons active dry yeast
¾ cup skim milk, warmed
½ cup water, warmed
3 tablespoons grapeseed or vegetable oil
2 whole eggs, room temperature
1 egg white, room temperature
¾ cup dried currants
Icing
½ cup powdered sugar
1 tablespoon skim milk
½ teaspoon vanilla extract
Instructions
In the bowl of a stand mixer combine 1 cup of whole wheat pastry flour, 1 cup of all purpose flour, sugar, cinnamon, nutmeg, salt, and yeast in a large bowl and beat together.
Add in the warm milk, water, honey, and oil and beat on medium speed for 2 minutes.
Add in the eggs, egg whites and the rest of the whole wheat and all purpose flour.
Continue to beat on medium speed for another 2 minutes or until the dough pulls away from the sides of the bowl.
Add in the currants and beat just until combined.
Turn the dough out onto a floured surface and knead until the dough becomes soft.
Spray a large bowl with cooking spray and place the dough in the bowl.
Cover the bowl with plastic wrap and let it rise for 30 minutes.
After 30 minutes, punch down the dough and form it into 18 even sized balls.
Place the balls of dough on baking sheets lined with parchment paper or silpat mats.
Cover the baking sheets with plastic wrap and let the balls of dough rise a second time until they have doubled in size, about another 30 minutes.
Preheat the oven to 375 degrees and brush the tops of the balls of dough with an egg wash.
Bake the buns for 13-15 minutes or until golden brown and a toothpick inserted in the center comes out clean.
Cool the buns on a wire cooling rack.
In a small bowl whisk together the ingredients for the icing until they are smooth.
Pipe the icing on top of the cooled buns forming a cross using a pastry bag and small tip or by filling a sandwich bag with the icing and cutting the corner of the bag off.
Notes
The buns are best when eaten the day they are made.
Danae Halliday
Hi, I'm Danae, the blogger, photographer, and recipe developer of Recipe Runner. Recipe Runner is all about my love of food, cooking, baking, and running. I hope that I can tempt you with my recipes and inspire you with my running stories! Enjoy!