Denise Sakaki meets Ian Lai, chef, developer of urban agricultural programs and a teacher in food sustainability. She gets some invaluable advice on how to approach growing your own food.
By Denise Sakaki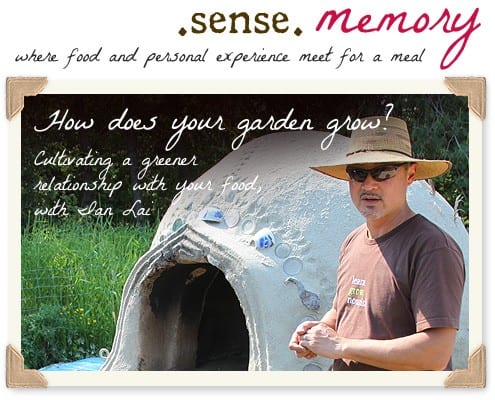 The days are getting longer, the winter nights seem to ebb away sooner, leaving more room for a bit of sunshine to warm the air. Spring is on its way, and early signs of it can be seen with the thawed earth starting to come alive with shoots of green. It's the waving of the checkered flag for garden-lovers, people who relish the musty sweet aroma of nutrient-rich soil, and the giddy feeling of planting a seed and seeing what will grow, especially if it's a fruit or vegetable. There is no satisfaction quite like eating something one grew from seed, like the sublime, crisp freshness of a spring pea, pulled right off the vine and eaten in the cool morning air. One doesn't have to grow it themselves, as there is a delicate sweetness to an apple bought right from the grower who cultivated their orchard with loving care. This is what real food tastes like, when it's enjoyed close to where it came from, and Ian Lai knows this better than anyone.
Ian Lai has the venerable history of being in the culinary industry for over 30 years, having held positions at The Four Seasons and being the Resident Chef for the Consulate General of the United States of America, in British Columbia, Canada.  His culinary skills remained honed, but he often trades in his crisp chef's whites and toque for soil-smudged clothes and a wide-brimmed hat to keep the sun off his face while he helps teach a hands-on approach to a farm-to-table lifestyle. Lai is one of many who work with the city of Richmond (about thirty minutes from Vancouver), developing urban agriculture programs and teaching food sustainability to people of all ages, in one of the most impressive classrooms one could imagine, the 100 acre Terra Nova Rural Park and Natural Area. Along with picnic spots and scenic nature walks, the 65 acre Terra Nova Rural Park's kitchen and teaching facilities and community garden area are used by many nature and agricultural groups, including the Richmond Schoolyard Society, which Lai founded and continues to run. The lack of connection with people and the food they eat, even in the culinary profession, was what inspired him to start this program, which gets cildren involved with the food cycle at an early age. Lai's program teaches them to start and care for a vegetable garden, as well as how to prepare and understand the health benefits of the food they grew.
Upon first meeting Ian Lai, it was his description of "angry food," a lack of connection between the people who prepare food and the ingredients they work with, that was most memorable. "I understand food from a holistic approach. Nature created food that is perfect, and as cooks, our role is to pay reverence to everything and everyone that brought the food into our kitchen," Lai explains. "When we work under pressure, the stress and negative rushed energy associated to this is transferred into the product we eat. Food should be prepared and eaten mindfully, in harmonious balance with a slower lifestyle."
 
What are some of the biggest misconceptions over growing one's own food?
"Growing food should not be a chore. It is not difficult but does take some research, commitment and hard work. Only when one understands this will you appreciate the true cost of food and question why there is such a disparity between conventional and organic food prices.
 
Observe the land around you where you plan to grow, be it a balcony, a community garden or a rented acre. Work with nature and only grow what you and your family like to eat. Stick with basic foods that you can incorporate into your weekly repertoire so that you are not inundated with a glut that sits in the fridge or rots in the garden."
A personal garden can feel daunting for someone who may not have done it before, or has limited time/space – what tips can you provide for getting a small garden going?
"There are many resources that people can tap into if they are new to gardening:
Locate a local community garden and talk to the people working in it. Community gardeners are always open and happy to share information.
Contact a local horticultural society. They teach classes for beginners all the time.
Check your community newspaper. Most cities have free workshops for residents to learn this new skill. Garden centers are great places to start.
Greens and radishes are easy to grow and require very little skill. Look for the 'ABC' label on seed packets. these vegetables are 'throw and grow.'
Be honest with the sales people and make sure you have a realistic budget. Don't go overboard. You really do not need all the bells and whistles – good soil, seeds and water."
What suggestions do you have for people to get in touch with their local agricultural community and embrace the concept of sustainable eating?
"Visit your farmers market early in the morning and talk to the vendors. Get a feel for what drives them, what their challenges are, and tap into what they already know.
Change your food choices slowly. Don't switch to 100% organic overnight. Be part of the food system and understand the food cycle. First and foremost, eat fresh. Get away for processed foods. Learn to cook. Buy a good knife that you will use. Take the time to cook and eat at least one meal as a family a day.
 
Chose where you will spend your food dollars: CSAs, farm gate sales, farmers markets, grow your own, food co-ops, community kitchens."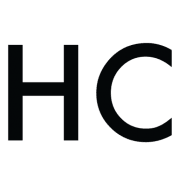 Denise Sakaki
Denise Sakaki is a freelance food writer and photographer who is always searching for the connections between food and personal experience. She is the creator of the food blog Wasabi Prime and contributor to Serious Eats, 425 Magazine and Drink Me Magazine.