A honey-sweetened, ginger, garlic, miso and soy sauce marinade creates a crisp and caramelized crust after a quick oven roasting. This meal is simple and quick to make with little active time.
By Claudia Willner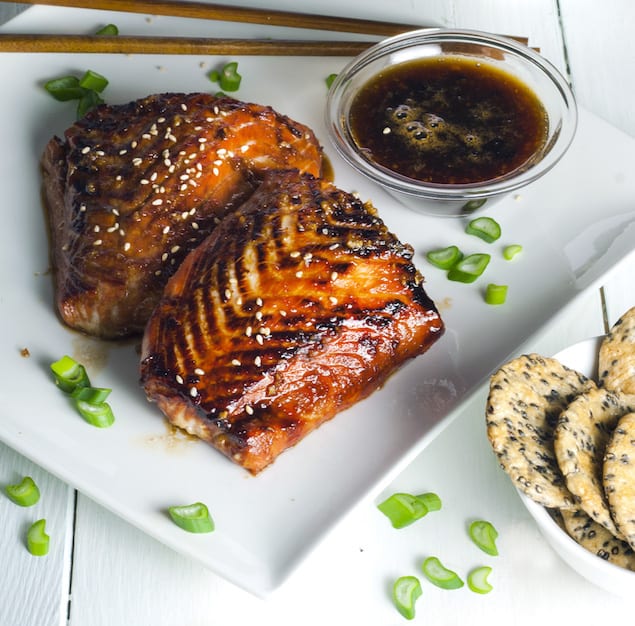 This just might be the easiest, most flavorful salmon you will ever make. Create a honey-sweetened, ginger, garlic, miso and soy sauce marinade which creates a nice crisp and caramelized crust after roasting. Once you cut into your salmon filet you end up with lovely juicy and tender meat. It's almost like a piece of candy melting in your mouth.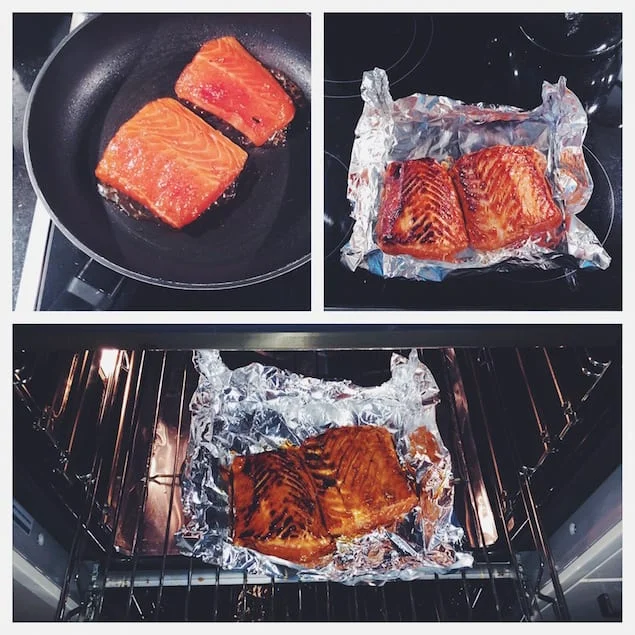 The marinade is so easy to make. Baking salmon is really easy and requires little hands-on effort. Your baking time can vary depending on how thick your salmon filet is. The standard rule of thumb calls 10 minutes per inch of thickness. And that's the secret to an extremely juice and flaky salmon.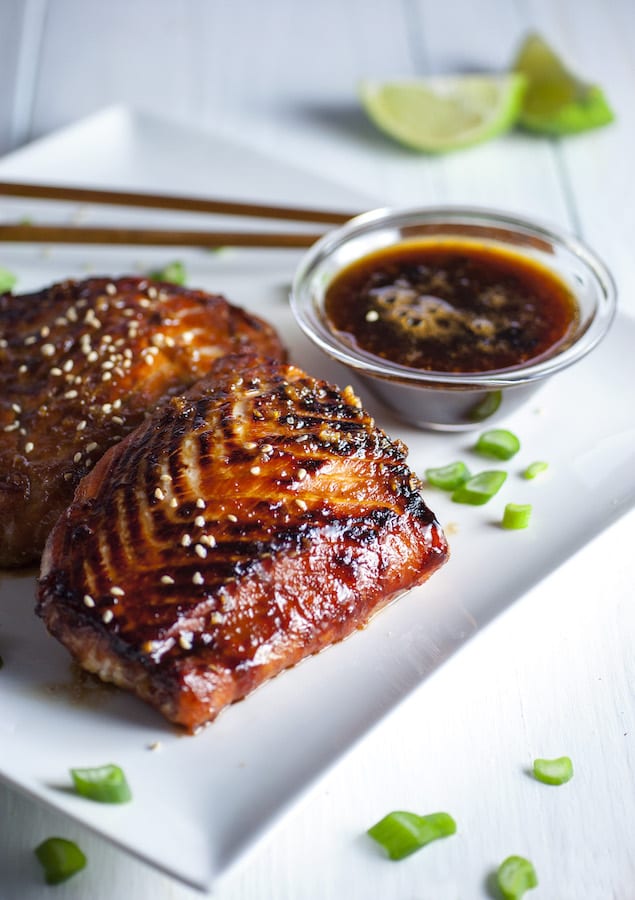 I discovered that I like this recipe far more if I used a thinner salmon filet. That means more crust and more flavor.
The recipe is also perfect to serve to guests. You can of course marinated the fish overnight. You will just spend 1 minute in the kitchen to roast your salmon and once it's in the oven your hands and kitchen is free for other things and enjoying time with your friends. I really like to serve this fish with some spinach, which is also prepared and cooked in no time.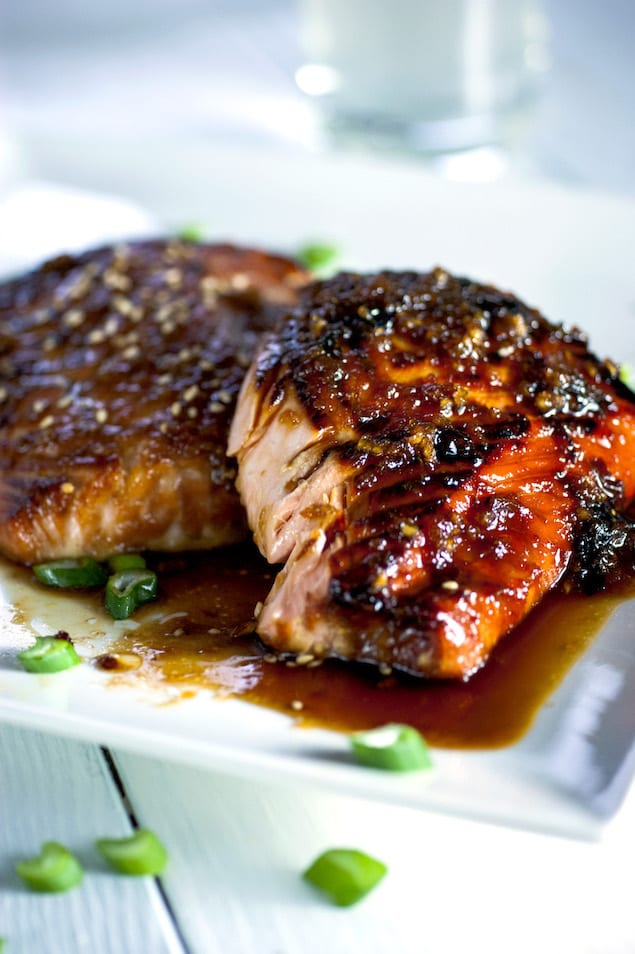 Print
Crispy Garlic-Miso Glazed Salmon
---
Description
A honey-sweetened, ginger, garlic, miso and soy marinade creates a crisp, caramelized crust after quick roasting. A simple mea with little active time.
---
500 g

(

1

lb) salmon filet (without skin)

3

cloves garlic, pressed

1 1/2 tsp

grated fresh ginger

1 tsp

miso paste

6 Tbsp

honey

4 Tbsp

soy sauce
---
Instructions
Combine soy sauce, honey, miso paste, ginger and garlic in a bowl and whisk well.
Place marinade and Salmon Filet in a Ziplock bag and refrigerate and marinate everything for at least 30 minutes or overnight.
I prepare something looking like a boat out of aluminum foil but of course you can also line a pan with foil.
Preheat a heavy pan with just a tiny bit of peanut oil. Once your pan is extremely hot sear the top of the salmon for about 1 minute or until you have a nice crust.
Immediately transfer your salmon to your prepared aluminum foil boat. Flip salmon so the crisp side is face up.
Bake your salmon in your preheated oven at 180 C (350 F) for 15-20 minutes (depending on thickness). Baste salmon with the sauce halfway through.
Pour marinate out of the Ziplock bag into a sauce pan. Bring sauce over medium high heat to a boil and simmer for about 5 minutes until reduced.
Serve Salmon with reduced sauce.
Claudia Willner
I'm Claudia, a passionate cook and baker from Switzerland. On my blog you will find delicious homemade recipes, useful kitchen tricks and all kinds of ideas for homemade little things. Enjoy!