This Creamy Vegan White Bean Soup comes together with little effort and is a deliciously warming soup you'll be making all winter long!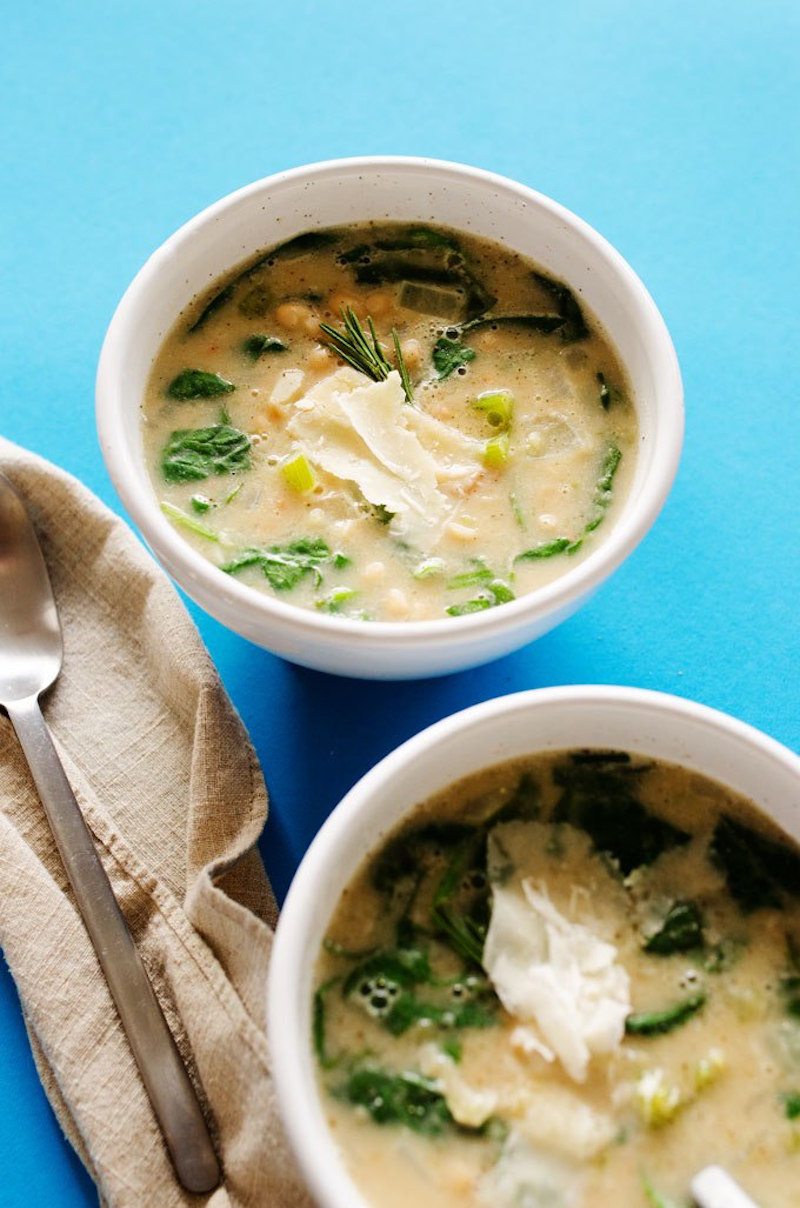 You guys know that I love smoothies, so naturally, I also love the savory cousin of smoothies…soup! Throw everything in a pot, taste, adjust as needed, serve. There's really no messing up. This white bean soup has roasted garlic (i.e. the best flavor known to mankind), creamy white beans, and a handful of spinach (for the health of it!).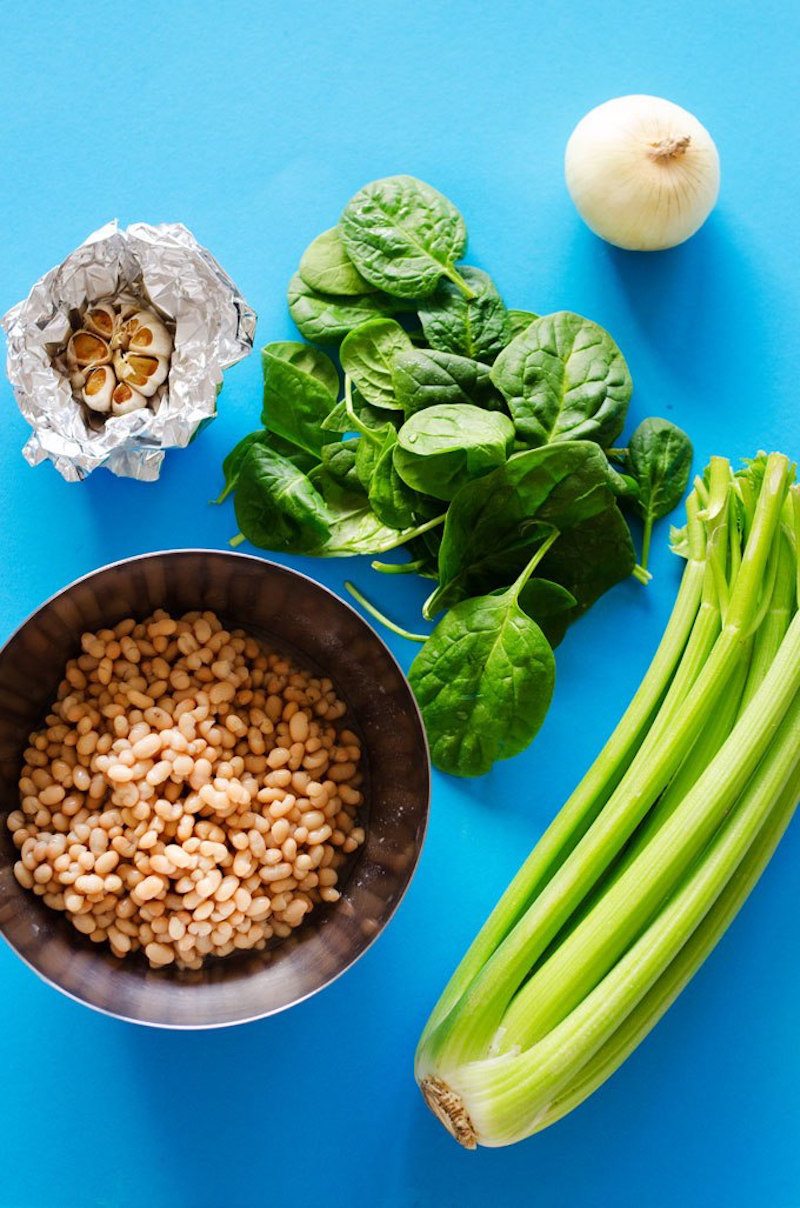 This week we're briefly diving into the tasty world of beans! I made this as part of the 21 Day Reset (which kicks off in less than two weeks!) After going through the program last month and cutting out all grains, dairy, sweets, and meats, I've got to say, some of those food cravings got pretty intense! But you know what? This soup fixes them all. It's creamy, hearty, and soul-warming.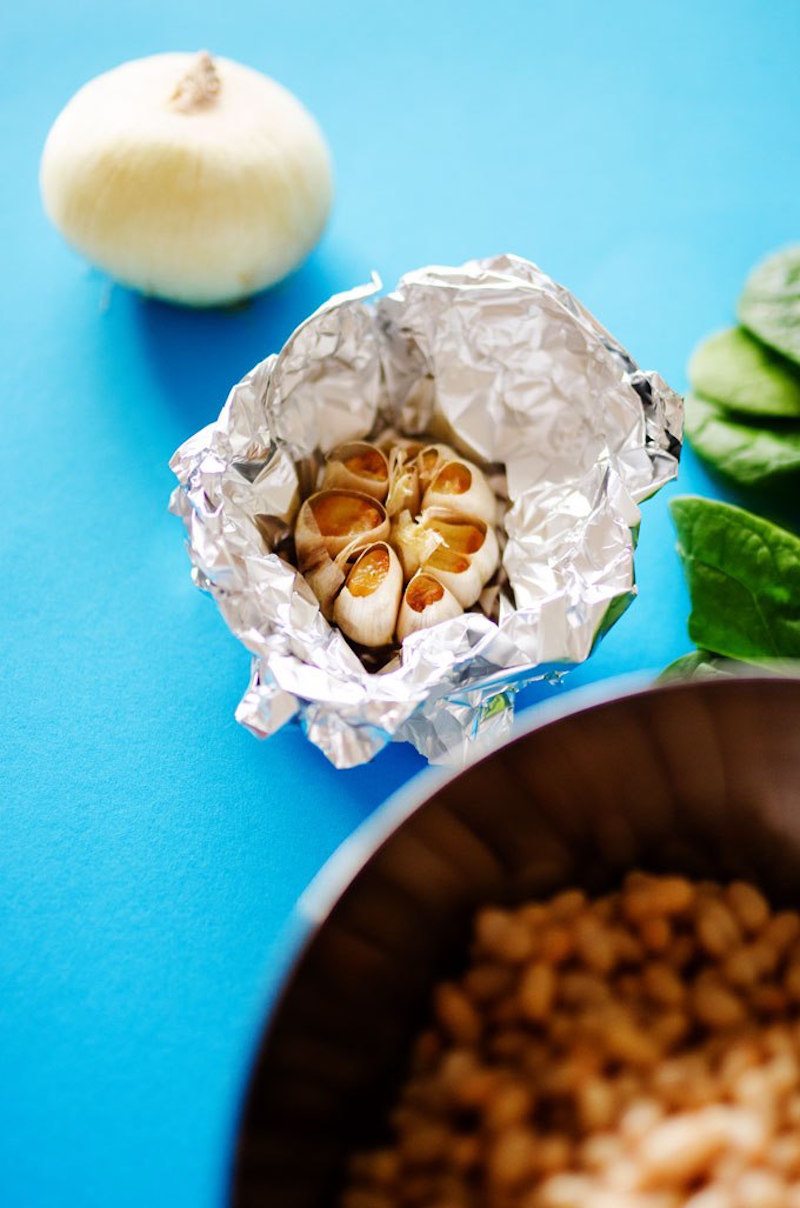 So here's how we do this. First, we'll roast some garlic, making our homes smell like an Italian grandmother's kitchen, and laying the foundation for a darned tasty soup. When that's done we'll lay the second foundation, sautéed onion, and celery. Cook them a bit, add the beans, broth, milk, pepper, and garlic, then cook. Spoon out a bit of the veggie, blend the rest (we want there to be some chewy bits!), then add the veggies back in. Throw in fresh spinach, let it wilt down, and voila! delicious, healthy, way easy white bean soup.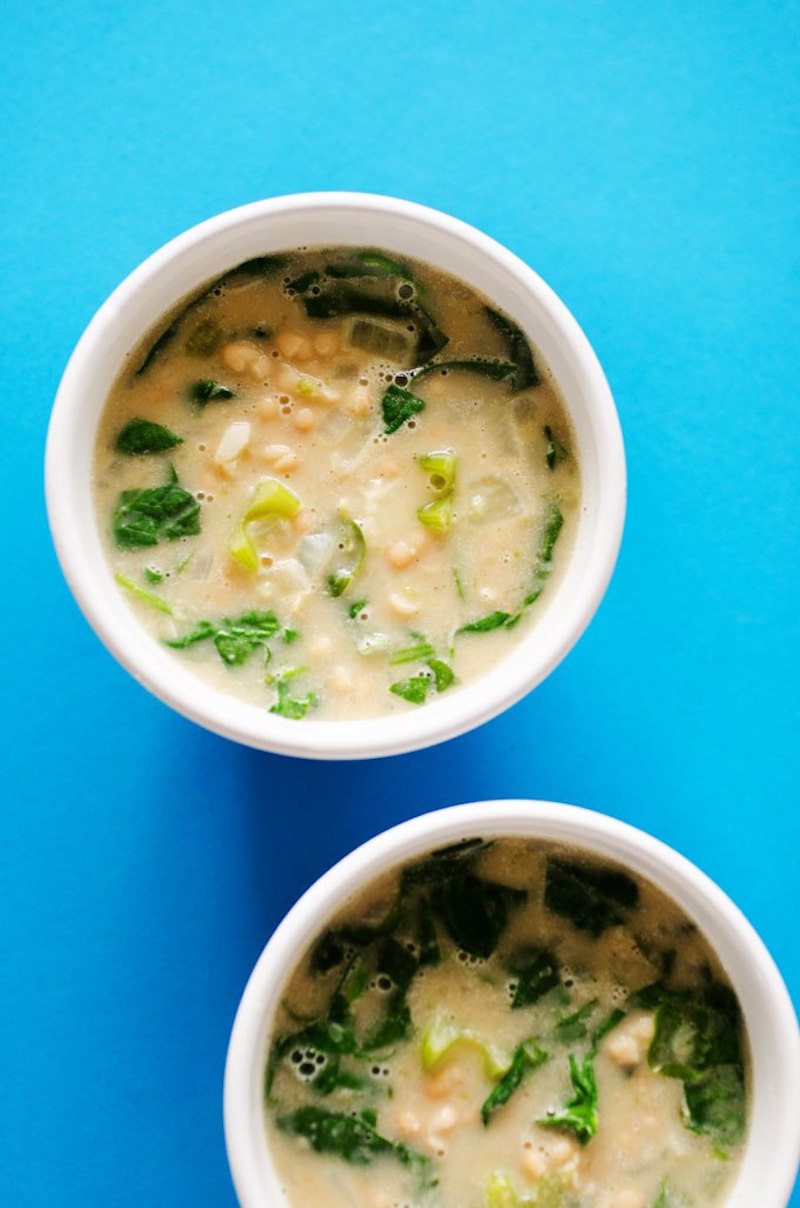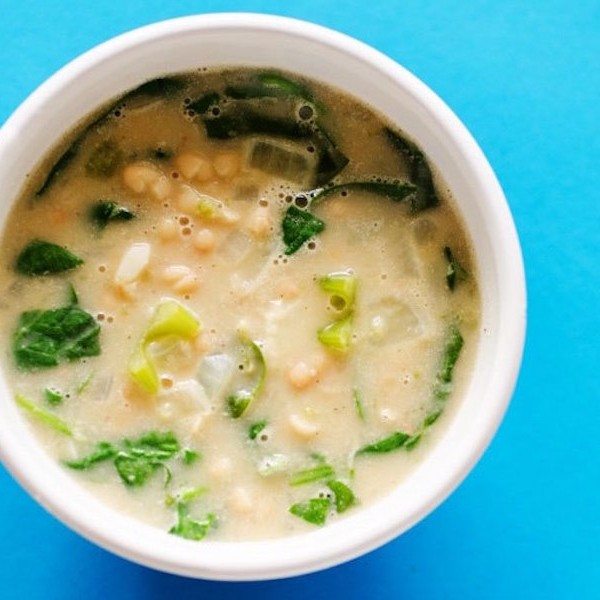 Sarah Bond
Ingredients
1

bulb of garlic

2

Tbsp

30 mL olive oil, divided

1

white onion

chopped

2

large celery stalks

chopped

2 15-

oz

425 g cans (about 3 cups) white beans, drained

2

cups

473 mL vegetable broth

1

cup

236 mL milk (or dairy-free alternative)

¼

tsp

ground black pepper

3

cups

fresh spinach

roughly chopped
Instructions
Chop the top portion off the garlic bulb to expose a bit of the cloves, leaving the paper in tact. Set bulb on a sheet of aluminum foil and drizzle 1 Tbsp olive oil onto it, letting the oil sink into the cloves. Wrap the bulb up in foil and bake for 30 minutes at 400 degrees F (204 C), or until cloves are soft and lightly browned.

In a large pot, heat 1 Tbsp olive oil over medium heat then add onion and celery. Cook until celery is bright green and onion is soft, about 5 minutes.

Add beans, broth, milk, pepper, and 1 Tbsp of the roasted garlic cloves. Cook over medium heat for 15 minutes.

Use a slotted spoon to remove and reserve 2 cups of the veggies. Working in batches, or with an immersion blender, blend the remaining soup until creamy. Add the 2 cups of veggies back into the soup.

Add spinach and cook a few minutes until wilted. Serve warm, optionally topped with parmesan and rosemary.
Sarah Bond
An Alaskan self-taught cook and nutritionist by trade, I love all things food and health. When I'm not exploring new ways to cook up healthy ingredients, I'm romping around the Netherlands, my new stomping grounds!