Make a big batch of this creamy broccoli cheddar soup, it only gets better when it sits overnight. You'll be excited about these leftovers!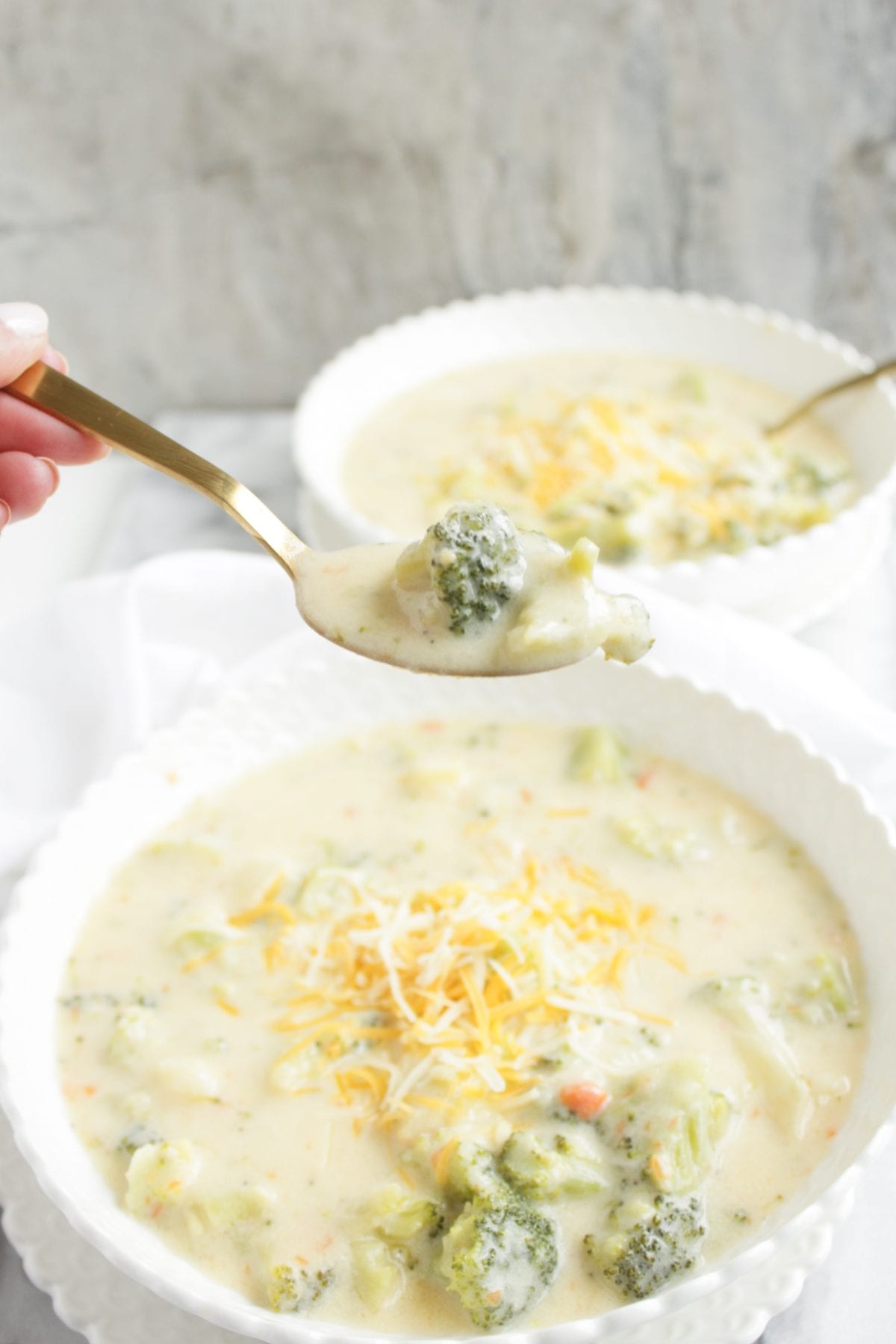 I'm currently watching the snow fall and enjoying a bowl of this creamy broccoli cheddar soup. I can't think of anything more satisfying at the moment. This is the best Broccoli Cheddar Soup.
I love making a pot of this on Sunday and having it for lunch throughout the week. I'm always so so thankful when it's lunch time on a weekday and I have a bowl of this waiting for me to reheat. It's one of those recipes that gets better with time in the fridge.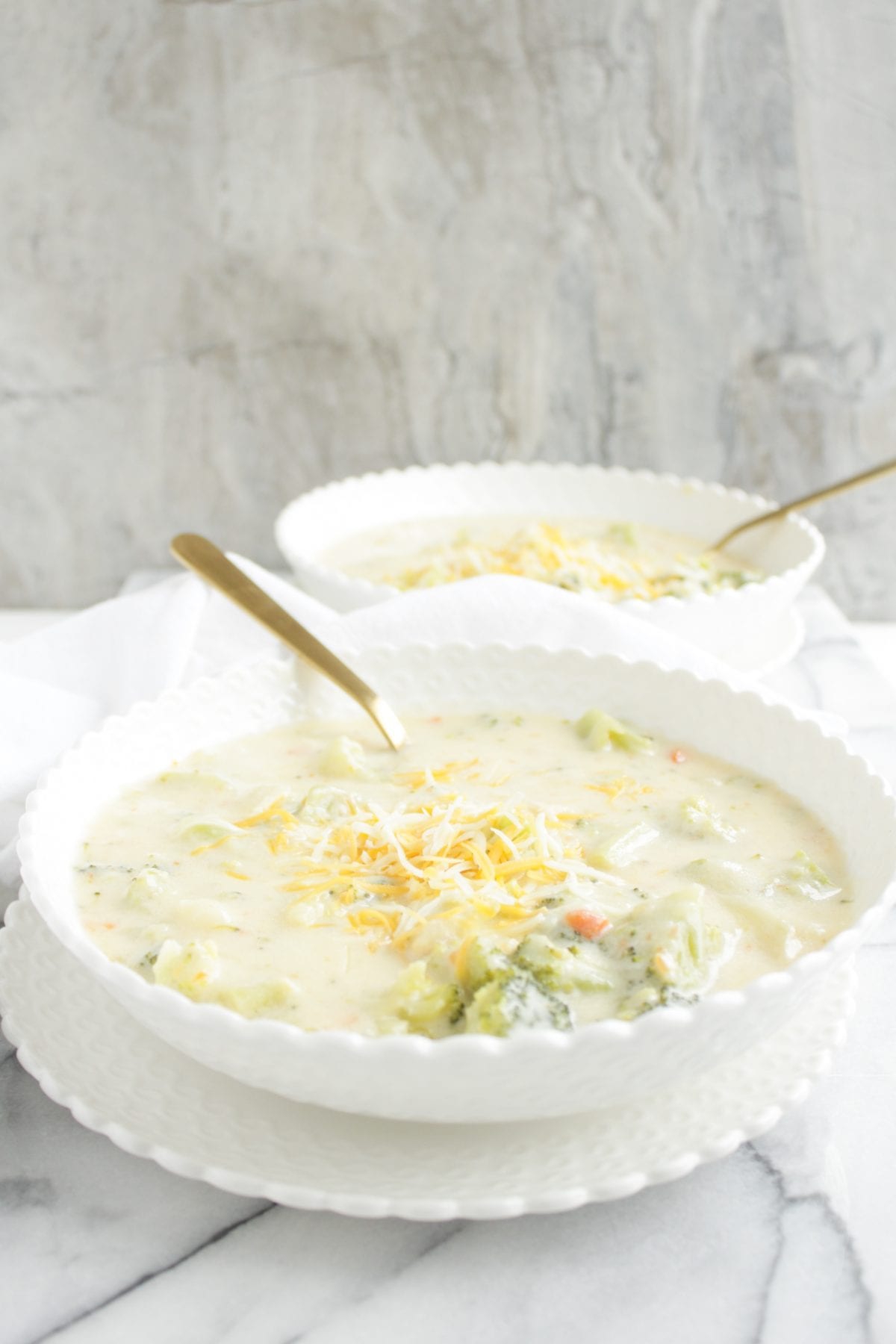 I love creamy soups but I don't love adding too much heavy creamy to them. I try to lighten creamy soups up a bit by adding a potato or two and using an immersion blender to blend it until creamy then add in a bit of half and half cream. This lightens the soup up a bit but keeps it creamy without having to use heavy cream.
This soup is delicious and I highly suggest serving with a slice of crusty bread if you are not gluten free or a piece of gluten free toast.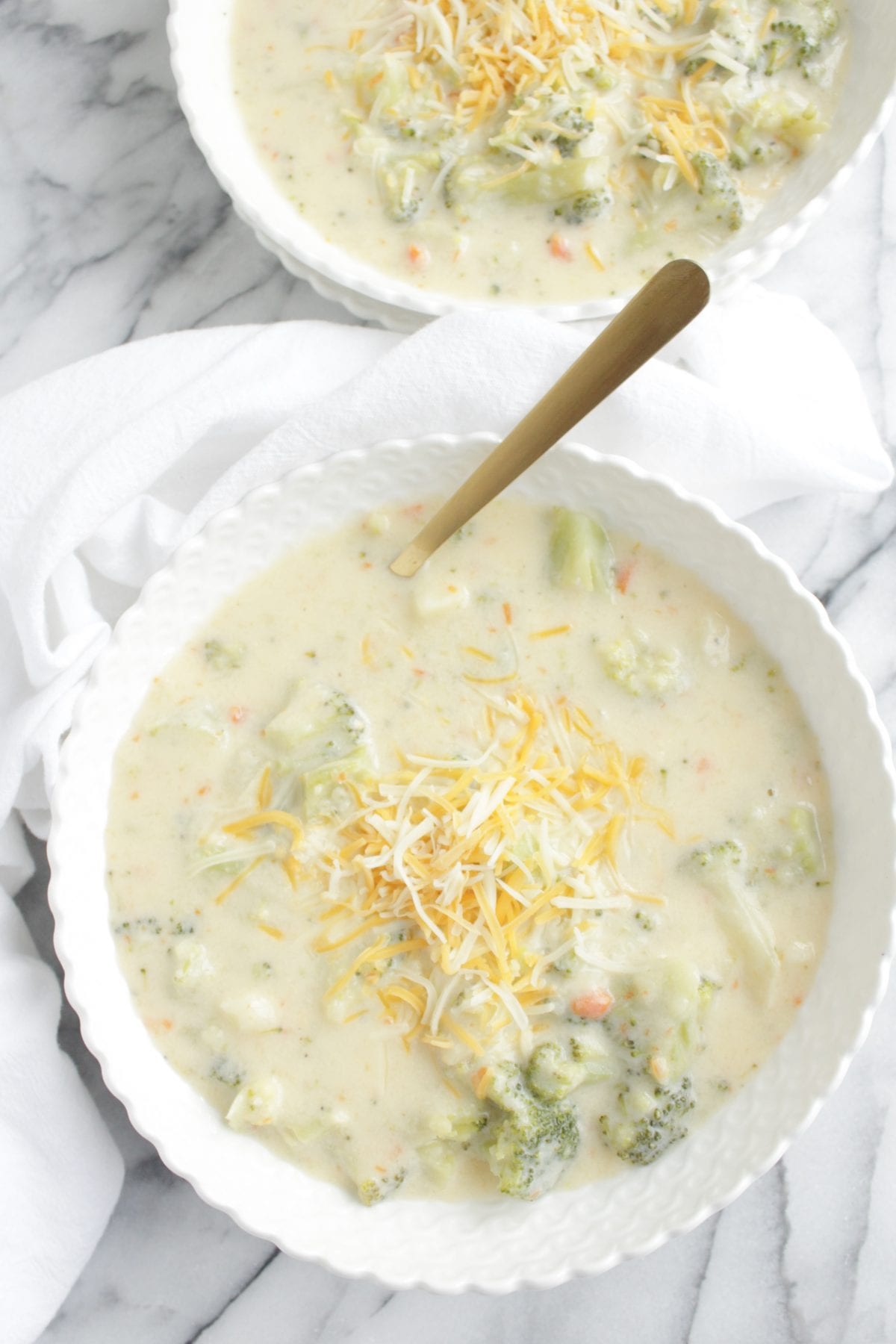 Click here for the recipe!
Jenna Edmiston
Jenna Edmiston is the blogger behind www.petitfoodie.com. Here you can find recipes that are healthy, seasonal and delicious. Her food philosophy is all about balance. Living a healthy well-balanced life is everything. You can find out more about Jenna at www.petitfoodie.com and instagram @petitfoodie.