Make a few refreshing cocktails all with cucumbers as the key ingredient, sliced, ribboned, juiced, or infused, they offer a cool twist for the hot months.
By Emily Barrett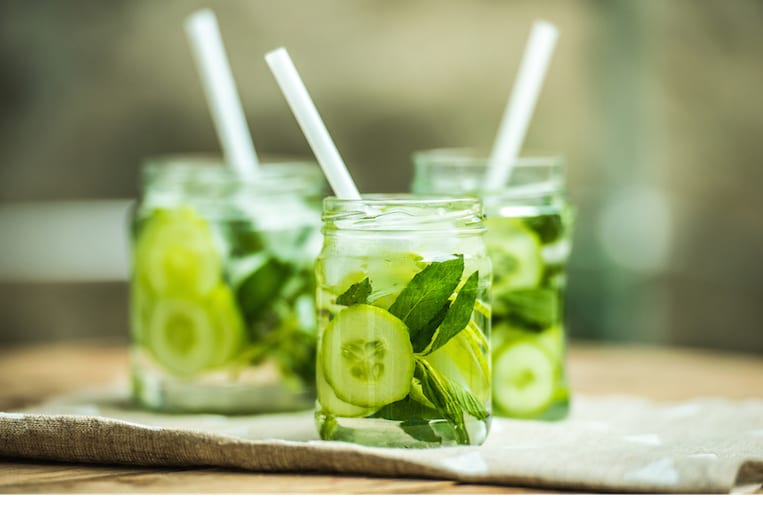 Shutterstock: Yulia Grigoryeva
This article has been posted with permission and originally appeared as 10 Refreshing Cucumber Cocktails for Summer on Relish
Cucumbers are the key to these refreshing warm-weather cocktails. Whether freshly sliced, ribboned, juiced, or infused, these libations each offer a cooling cucumber twist—perfectly suited to the hottest months of the year.
Cucumber Mojitos
Mint and cucumber are a delightfully invigorating combo to take your basic mojito up a notch. You can even try the kid-friendly, sans-rum version for a cooling afternoon refreshment. Find the recipe here.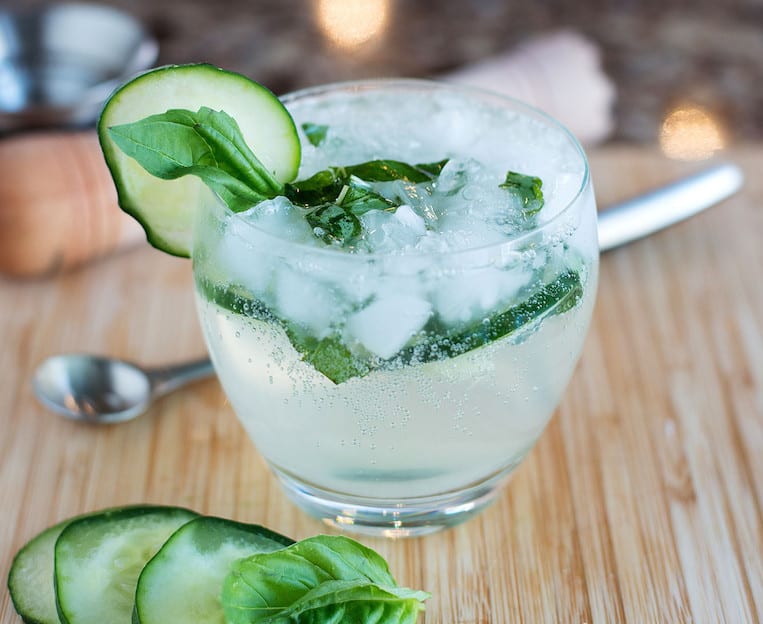 BS' in the Kitchen
The GBC
The GBC stands for "gin, basil, cumber" in this awesome fusion of herbs and garden
fresh cucumber. This herbal remedy is basically a spruced-up gin and tonic. Perfect for
taking a load oy in the summertime! Find the recipe here.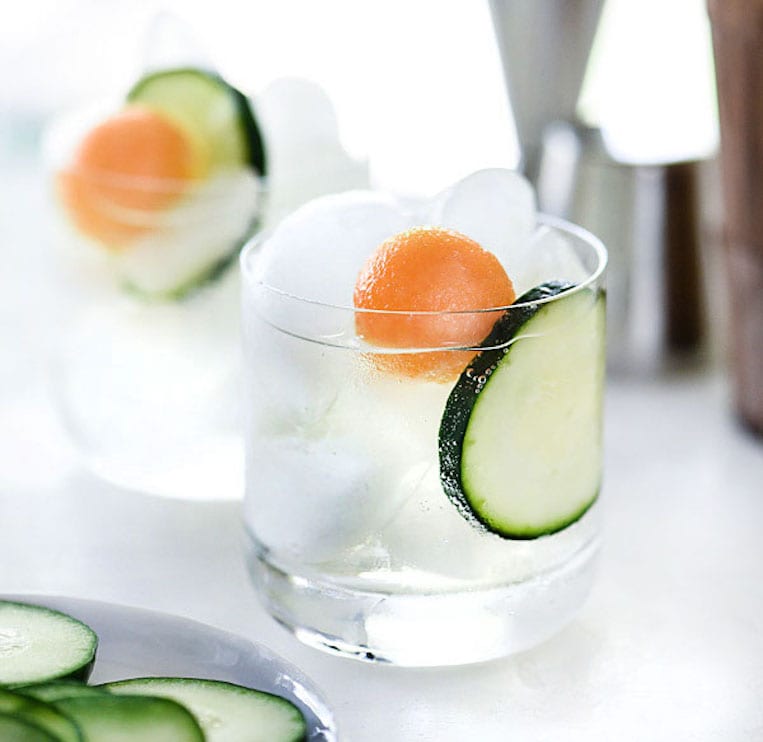 Foodie Crush
Cucumber Delight Cocktail
Instead of muddled cucumbers, this recipes uses cucumber-flavored vodka topped off with ginger ale, sparkling water, lemon juice, and simple syrup. Garnish with a melon ball for a pop of color and a sliver of cucumber. Find the recipe here.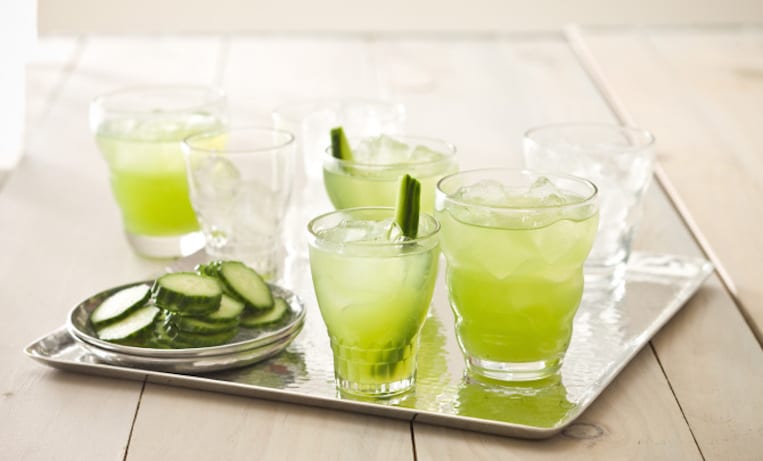 Mark Boughton Photography
Cucumber Ginger Lime Cocktail
Zesty ginger, cool cucumber, tart lime, and white rum come join forces here for a cocktail with a kick. The cucumber is blended, strained, and mixed to create a pale green fusion. You won't want to miss this one. Find the recipe here.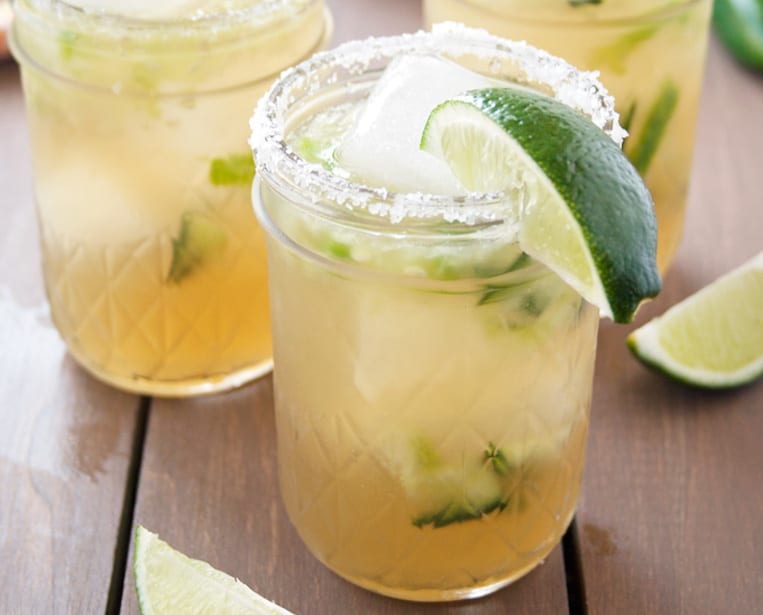 A Happy Food Dance
Cucumber Jalapeno Margarita
Kick up that classic marg with an unexpected cucumber-jalapeño twist! This hot and cold combo brings a ton of flavor to the table. Salt the rim and add a lime wedge for the perfect summer fix. Find the recipe here.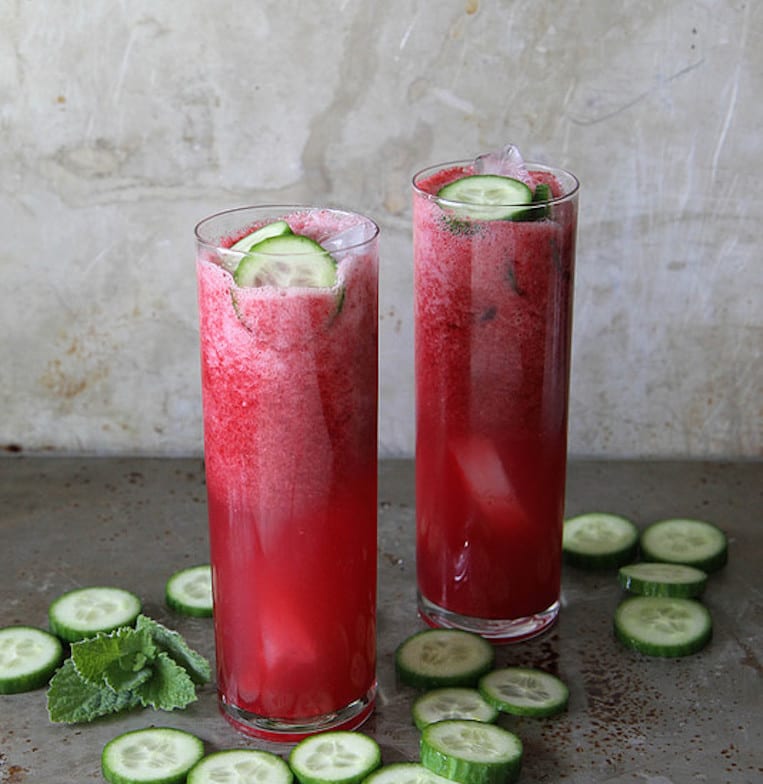 Heather Christo
Blackberry Mint Cucumber Tequila Coolers
Summertime means juicy, sun-ripe blackberries—and, if you haven't noticed, a whole lotta cucumber. This drink is tall and revitalizing with a homemade blackberry syrup, muddled cucumber juice, sprigs of mint, lemon juice, club soda, and shot (or two) of tequila. Find the recipe here.
See Also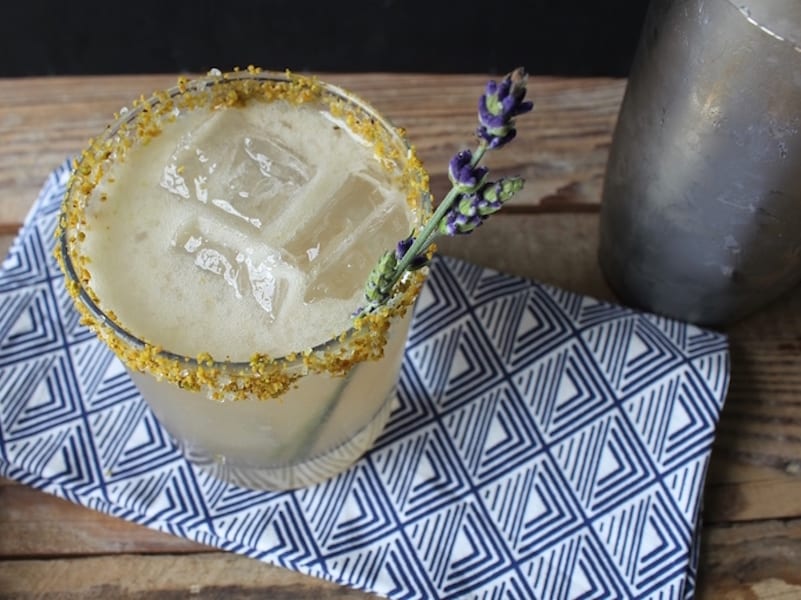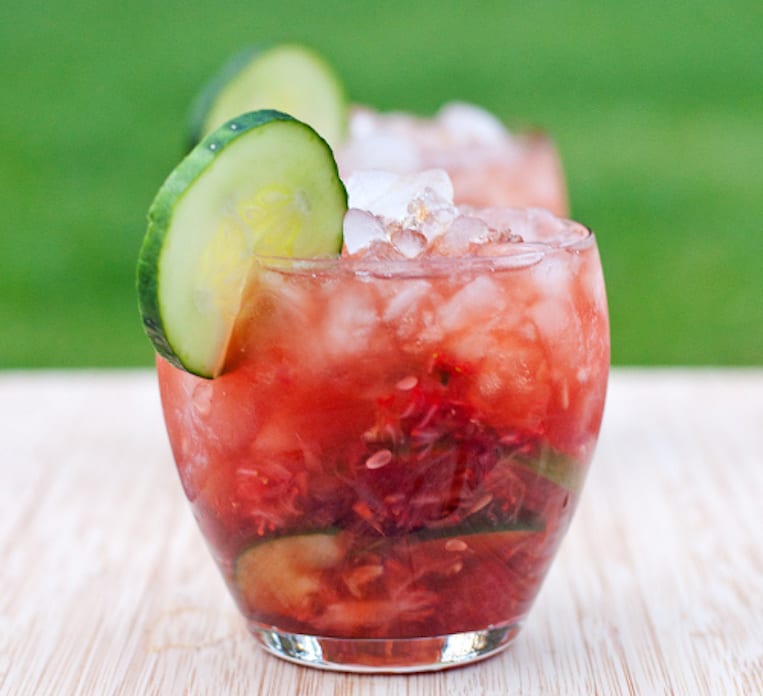 BS' in the Kitchen
Strawberry Balsamic Smash
Who knew that balsamic vinegar would work so well in a cocktail? It adds just the right about of tang to the sweet strawberry-cucumber love potion we got going here. With herbaceous gin and a hint of lime, this cocktail is one sip you won't forget. Find the recipe here.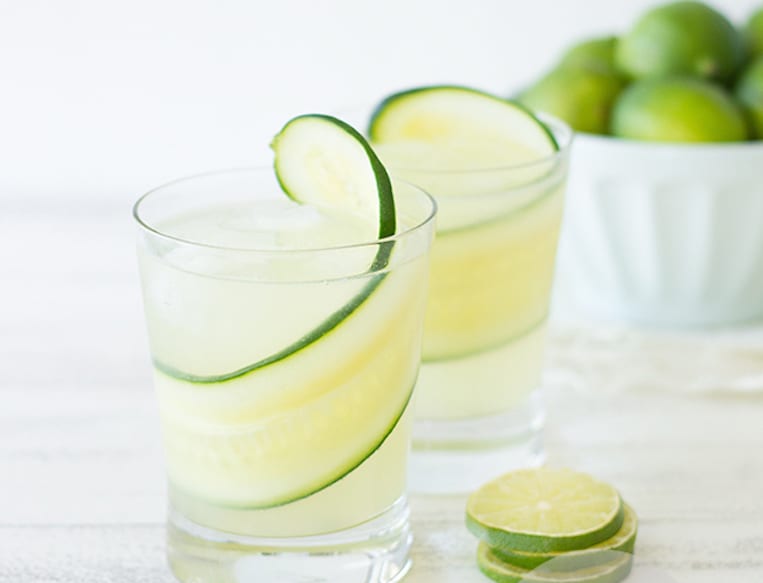 Bright Eyed Baker
Cucumber Moscow Mule
Moscow Mules are a classic, and they're easy to make: all you need is ginger beer, vodka, and lime. This recipe, however, takes it to a whole new level with the addition of cucumber juice and simple syrup. Find the recipe here.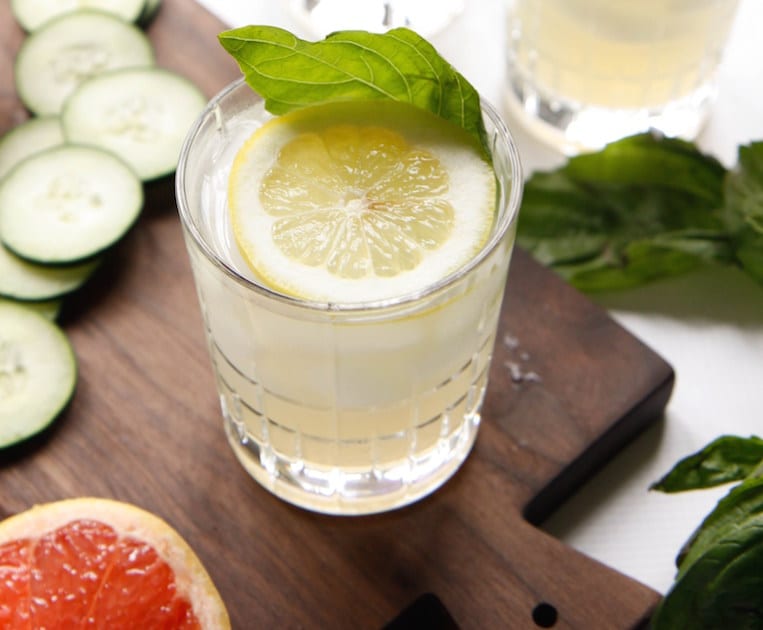 The Frosting
Sparkling Cucumber Grapefruit Cocktail
Another = cucumber vodka concoction. But this time we throw in San Pelligrino Pompelo (grapefruit) and Limonata (lemon), fresh basil, and lemon for a bitter herbal cure for the heat. Find the recipe here.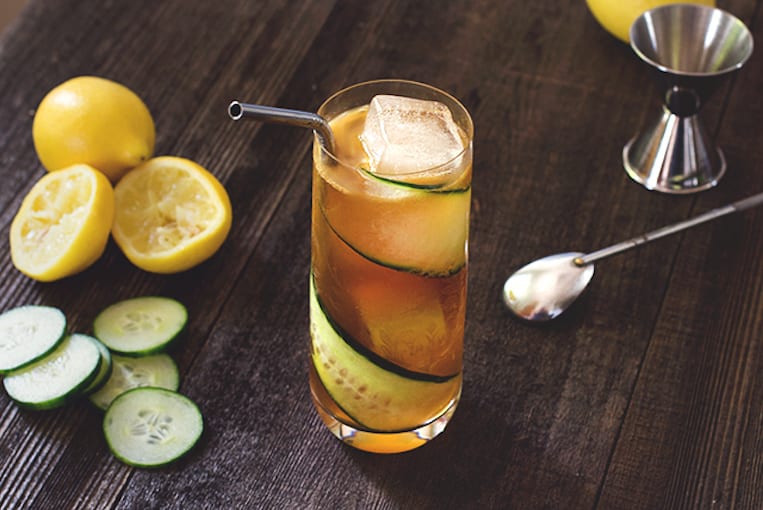 Honestly Yum
Pimm's Cup
For a little British twist, here is a drink that uses Pimm's No. 1, cucumber syrup, lemon juice, and zingy ginger ale, making a cool refresher for a scorching hot day. Garnish with a fancy ribbon of cucumber swirled inside the glass. Can we rename it The Benedict Cucumberpatch? Find the recipe here.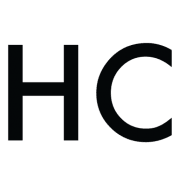 Relish
Offering more than 14,000 recipes plus features and DIYs on cooking, dining and entertaining, Relish celebrates America's love of food. Relish is about honoring cooking traditions while exploring new trends and ideas, which is why millions of people turn to both Relish.com and Relish Magazine for special occasion recipes, quick and easy weeknight suppers and culinary adventures.