Natalie McLaury considers herself a bit of a hoarder when it comes to magazines. Never one to pass up a good deal on a subscription, it's to the point where she now finds herself receiving a magazine in the mail several times a week. Most of the time, she rips out pages of recipes but fails to actually create the recipe in her kitchen. Not anymore! Join Natalie as she cooks the magazines!
By Natalie McLaury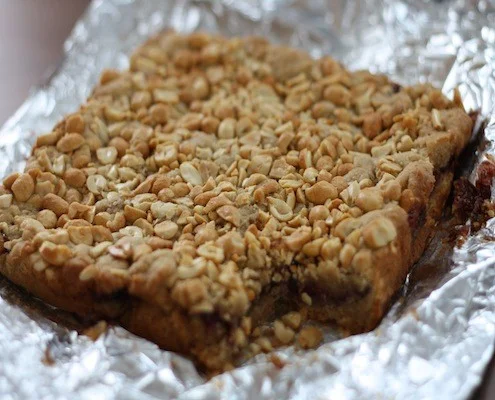 All through elementary, middle, and high school, I packed a lunch most days of the week. Every so often my mom would treat me to a lunchable, but most of the time I found myself with a plain peanut butter  sandwich. This selection was by choice; for whatever reason, the thought of jelly mixed with peanut butter between my slices of bread was not the least bit appetizing. It wasn't until I found myself on a college retreat that I randomly decided to give jelly a chance.
Whoa. I was amazed to find out how much I had been missing out on. Finally, I understood thee expression it goes together like pb&j. They sure DID go together! Since that day, I have enjoyed many a peanut butter and jelly sandwich (though never grape jelly, which I'm convinced led to my jelly aversion in the first place!).
Needless to say, peanut butter and jelly lovers will go crazy for these dessert bars I found in the March 2011 issue of Bon Appetit. They are essentially a sugared-up version of my go-to sandwich–sweet, salty, and with a crunch from the peanut topping. These bars were, understandably, incredibly popular. Next time, I'll double the dish and make them in a 9 x 13 pan, the smaller pan just didn't last long enough!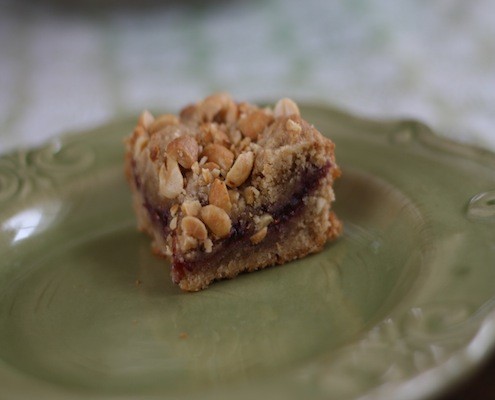 Peanut Butter and Jelly Bars
adapted from Bon Appetit Magazine March 2011
Ingredients:
-1 1/2 cups (170g) all purpose flour
-1/2 tsp (5ml) baking powder
-1/4 tsp (2ml) salt
-3/4 cup (150g) creamy peanut butter
-3/4 cup (150g) brown sugar
-1 stick (120g) unsalted butter, room temperature
-1 large egg
-1 tsp (5ml) vanilla extract
-3/4 cup (180ml) raspberry preserves
-2/3 cup (151g) coarsely chopped salted dry-roasted peanuts
Directions:
1. Preheat oven to 350F. Line 8 x 8 metal baking pan with foil and spray with cooking spray.
2. In a small bowl. whisk together flour, baking powder, and salt. Set aside.
3. Beat butter, peanut butter, and sugar in a large bowl until smooth. Beat in egg and vanilla. Add flour mixture, beating on low just until blended.
4. Transfer 1 1/2 cups of dough into prepared pan, pressing evenly in the bottom of the pan. Freeze the remaining dough for 10 minutes.
5. Spread jelly over the crust evenly. Remove remaining dough from freezer and scatter grape-size pieces over the jelly layer. Sprinkle with chopped peanuts.
6. Bake bars for 30 minutes, until golden brown on top. Cool bars completely in the pan on a cooling rack. Lift foil from pan to remove bars and cut into squares.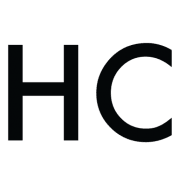 Natalie McLaury
Natalie McLaury is a St Louis based food writer with a passion for real food and experimenting in the kitchen. Her cooking ranges from healthy three course meals to decadent desserts, and she shares many of her food tips and recipes on her successful The Sweets Life blog . As an avid runner and fitness expert, she also gives the occasional tips on how to combine a serious interest in health with a sweet tooth.