Natalie McLaury considers herself a bit of a hoarder when it comes to magazines. Never one to pass up a good deal on a subscription, it's to the point where she now finds herself receiving a magazine in the mail several times a week. Most of the time, she rips out pages of recipes but fails to actually create the recipe in her kitchen. Not anymore! Join Natalie as she cooks the magazines.
By Natalie McLaury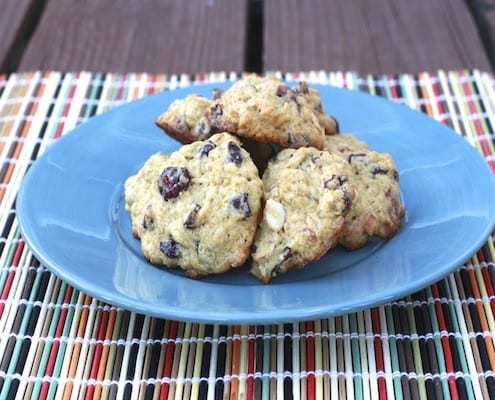 As it turns out, quinoa is not just a healthy ingredient, but it's pretty darn versatile too. After using it in chili, salad, and meatloaf, I've discovered it's one of those staples I need to keep on hand in my kitchen. Even better, I can now use it for COOKIES! I came across these quinoa cookies in Bon Appetit and made a mental note to try them sometime when I had some extra cooked quinoa. No less than a day later, my mom arrived in town with a Tupperware full of cooked quinoa! Aren't moms the best?!
 Because all cookies are better with chocolate, I added a handful of dark chocolate chips to the dough along with the dried cranberries and chopped almonds. The dough, even with the quinoa folded in, tasted no different than your standard cookie dough. These cookies baked up nicely, although I made them quite a bit smaller than the original recipe called for (and consequently took them out of the oven a few minutes earlier). Although they were good at room temperature, I had a sneaking suspicion they'd be really good cold, so I stuck a bag of them in the freezer. As it turned out, my favorite way to eat these cookies was straight from the freezer. They were still soft enough to bite into and had a great crunch from the almonds and cold chocolate chips.
Next time you're matching a batch of quinoa, make a bit extra and give these cookies a try…you can't beat cookies with an extra boost of protein!
See Also
Dark Chocolate Almond Cranberry Quinoa Cookies
A drop cookie featuring quinoa, oats, dried cranberries, almonds, and chocolate.
Ingredients
1½ cups whole wheat pastry flour
½ tsp baking powder
½ tsp baking soda
½ cup (1 stick) unsalted butter, room temperature
¼ cup granulated sugar
¼ cup light brown sugar
¼ cup honey
2 large eggs
1 tsp vanilla extract
½ tsp almond extract
1 cup cooked quinoa, cooled
1 cup old-fashioned oats
1 cup dried cranberries
½ cup slivered unsalted almonds
½ cup dark chocolate chips
Instructions
Preheat oven to 375F. Line 2 baking sheets with parchment paper. In a small bowl, mix together flour, salt, baking powder, and baking soda. Set aside.
In the bowl of an electric mixer, beat butter, both sugars, and honey for 3 minutes, until light and fluffy. Add eggs and extracts. Beat until pale and fluffy (about 2 minutes). Add flour mixture ½ cup at a time, beating until mixed in.
Stir in quinoa, oats, cranberries, almonds, and chocolate chips. Spoon dough (2-tbsp--I made mine closer to 1½ tbsp) onto prepared baking sheets and bake for 11-13 minutes, until edges are lightly browned.
Notes
from Bon Appetit January 2012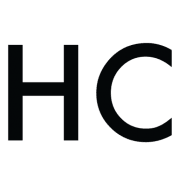 Natalie McLaury
Natalie McLaury is a St Louis based food writer with a passion for real food and experimenting in the kitchen. Her cooking ranges from healthy three course meals to decadent desserts, and she shares many of her food tips and recipes on her successful The Sweets Life blog . As an avid runner and fitness expert, she also gives the occasional tips on how to combine a serious interest in health with a sweet tooth.