Natalie McLaury considers herself a bit of a hoarder when it comes to magazines. Never one to pass up a good deal on a subscription, it's to the point where she now finds herself receiving a magazine in the mail several times a week. Most of the time, she rips out pages of recipes but fails to actually create the recipe in her kitchen. Not anymore! Join Natalie as she cooks the magazines.
By Natalie McLaury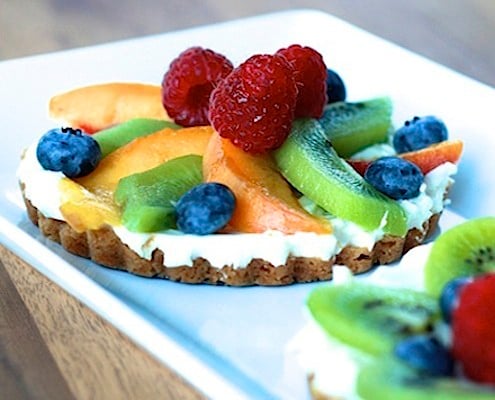 My husband Ryan is a fruit dessert lover through and through. Some of his favorite desserts to date are my grandma's apple pie and last year's birthday dessert: the lemon tart. I didn't know if I could beat the lemon tart, it's the kind of dessert that stands in a class of its own. Instead, I asked him if I could make a fruit tart for his birthday. I was confident he'd like it and it wasn't so difficult that I'd spent our fun weekend in Chicago stressing over it.
The dessert ended up being easier than I imagined and everyone, Ryan included, seemed to like it more than I had anticipated…I'd call that a win win! Southern Living's original recipe made 6 four-inch tarts, but I doubled the recipe (and made a little extra filling) to make 12 tarts since Ryan forewarned me he was going to want at least three for himself!
Any fruit would be good on these—berries, bananas, pineapple, whatever floats your boat! My friend Maggie and I used kiwi, raspberries, blueberries, and peaches, which ended up being aesthetically pleasing and gave us the chance to enjoy summer produce while we still could!
The original recipe also called for a shortbread cookie crust but after tasting how good the crust on the No Bake Orange Creamsicle Cheesecake was, I opted for a vanilla sandwich cookie crust, a decision I don't regret!
Make these when you need an easy dessert that looks impressive, or if you too have a fruit dessert-loving spouse/friend/neighbor that needs a birthday treat!
Cookie crusted tarts topped with a cream cheese filling and fresh fruit
Ingredients
20 oz. vanilla sandwich cookies (you'll want about 4 cups of crumbs)
12 tbsp (1½ sticks) unsalted butter, melted
16 oz. cream cheese, softened (I used low fat)
½ cup (4 oz) sugar
1 tsp (5 ml) vanilla extract
assorted fresh fruit
Instructions
To prepare the crust, preheat the oven to 325F. Pulse cookies in a food processor to get crumbs. Stir together crumbs and melted butter. Press crumb mixture into the bottom and up the sides of 12 (4-inch) tart pans with removable bottoms. Place on 2 baking sheets.
Bake crusts for 9 minutes, until lightly browned. Transfer tart pans to a wire rack and allow to cool completely (about 30 minutes).
To prepare the filling, beat cream cheese, sugar, and vanilla at medium speed with an electric mixer until smooth. Spoon mixture into crusts, using a knife to smooth evenly. Cover and chill for 1-24 hours.
Just before serving (or 1-2 hours before), remove tarts from pans and top with assorted fresh fruit.
*Note: tarts are best eaten the day they're topped with the fruit!
Notes
Adapted from Southern Living June 2010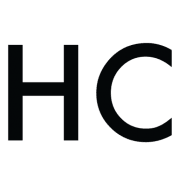 Natalie McLaury
Natalie McLaury is a St Louis based food writer with a passion for real food and experimenting in the kitchen. Her cooking ranges from healthy three course meals to decadent desserts, and she shares many of her food tips and recipes on her successful The Sweets Life blog . As an avid runner and fitness expert, she also gives the occasional tips on how to combine a serious interest in health with a sweet tooth.