Natalie McLaury considers herself a bit of a hoarder when it comes to magazines. Never one to pass up a good deal on a subscription, it's to the point where she now finds herself receiving a magazine in the mail several times a week. Most of the time, she rips out pages of recipes but fails to actually create the recipe in her kitchen. Not anymore! Join Natalie as she cooks the magazines!
By Natalie McLaury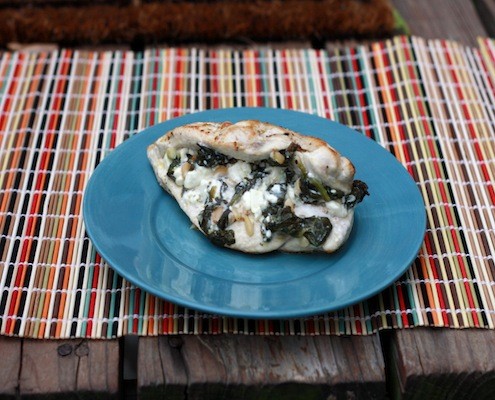 There's something about stuffed chicken that just gives off an aura of "fanciness". The funny thing is, stuffed chicken isn't terribly difficult, but its presentation is impressive enough that you can confidently serve it for your husband's boss. I didn't serve this for my husband Ryan's boss, I'm just saying.
Ryan was actually the workhorse behind this meal. I have to tell you guys, it's not easy living with a food blogger. Not only does Ryan put up with a impossibly dirty kitchen (don't even get him started on the constant state of my kitchen-aid mixer), but I'm often trying to tackle multiple cooking and baking projects at once, all while watching a tv show on my laptop, taking pictures of a meal, and packing my lunch for work…and he just wants to sit down and eat dinner, poor guy! On the night I had this on the menu plan, the scene was similar to that described above. Add to it the fact that it was a Thursday evening, work had worn me out, and I was not feeling up to preparing this meal, on top of the two other things I was making at the time. Enter: superstar husband.
I don't know if it was the fanciness of the dish or the fact that I didn't have to make it, but this could not have turned out more perfectly. Neither Ryan nor I could decide if we liked this better than the fig and blue cheese stuffed chicken, they're both so different! The woody pine nuts along with the bright lemon and salty feta were a perfect match for this moist chicken dish. Make it, you'll see what I mean!

Chicken Stuffed with Spinach, Feta, and Pine Nuts
Moist chicken stuffed and baked with a mixture of spinach, feta, and pine nuts
Ingredients
5 oz. fresh spinach, chopped
½ cup (2 oz.) feta cheese, crumbled
2 tbsp (30 ml) pine nuts, toasted
1 tsp fresh sage (5 ml), minced (original recipe called for thyme)
2 tsp (10 ml) fresh lemon juice
2 garlic cloves, minced
4 (6 oz.) skinless, boneless chicken breast halves
¼ tsp (1 ml) salt
¼ tsp (1 ml) freshly ground black pepper
1 tbsp (15 ml) olive oil
½ cup (120 ml) fat-free, low-sodium chicken broth
Instructions
Preheat oven to 350F. In a large nonstick ovenproof skillet, heat spinach over medium high heat until wilted, tossing constantly. Transfer spinach to a colander and press until barely moist.
In a bowl, mix spinach, cheese, nuts, sage, lemon juice, and garlic. Cut a horizontal slit through the thickest part of each chicken breast to form a pocket. Stuff 3 tbsp of the spinach mixture into each pocket and seal with wooden toothpicks. Sprinkle chicken with salt and pepper.
Heat oil in skillet over medium-high heat. Add chicken and cook for 3 minutes on each side (which will require careful flipping and switching the toothpicks), or until brown. Add broth and cover pan. Place pan in oven (if you don't have an ovenproof skillet, transfer to a baking dish and cover). Bake at 350F for 15 minutes, or until fully cooked.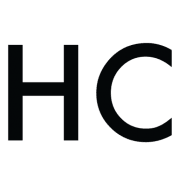 Natalie McLaury
Natalie McLaury is a St Louis based food writer with a passion for real food and experimenting in the kitchen. Her cooking ranges from healthy three course meals to decadent desserts, and she shares many of her food tips and recipes on her successful The Sweets Life blog . As an avid runner and fitness expert, she also gives the occasional tips on how to combine a serious interest in health with a sweet tooth.