After a day of hill climbing and castle spotting, Tamara Novacoviç sits down at a lovely local bistro.
By Tamara Novacoviç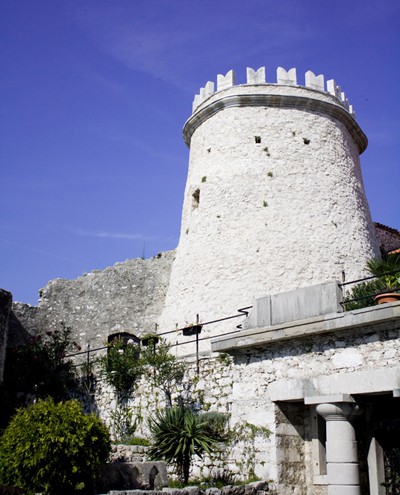 I have a thing for castles, ancient ruins, Romans, historic movies, TV series and generally anything to do with history. Therefore, you can only imagine my excitement when friends took me to Trsat and Grobnik castles.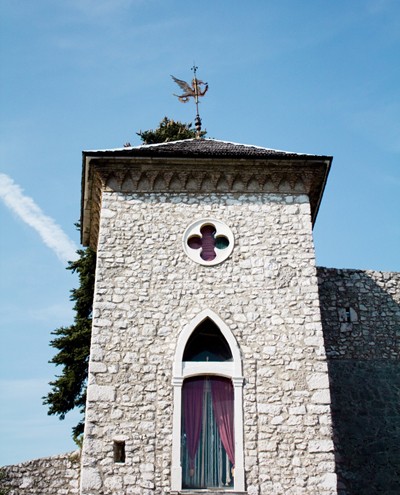 We visited our friends who live near the city of Rijeka, Croatia. They took us to see beautiful sightings, one of them being the castle in Trsat, also called "Gradina". Once a strategic Roman military watchtower and a medieval castle, nowadays a historical monument, pilgrimage site and a must-see cultural spot of Rijeka.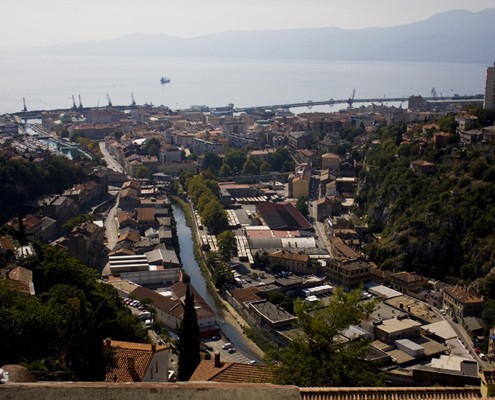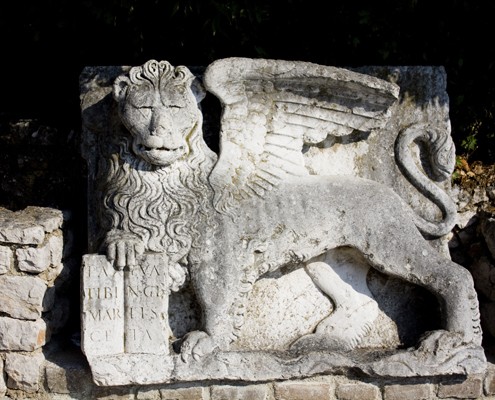 Situated on a steep hill above the city of Rijeka, Trsat Castle offers a spectacular view of the city and Kvarner bay. Having endured various hardships over the time, the castle was renovated in the 19th century and is today a lovely landmark visited by many tourists. Beside the fortress and beautiful view over the city, you can enjoy a drink in a coffee shop, stroll around souvenir shops, enjoy the inside of a Mausoleum or take a walk through the castle dungeon, feeling respect for the past times and people who ended their lives in those dark, cold passages.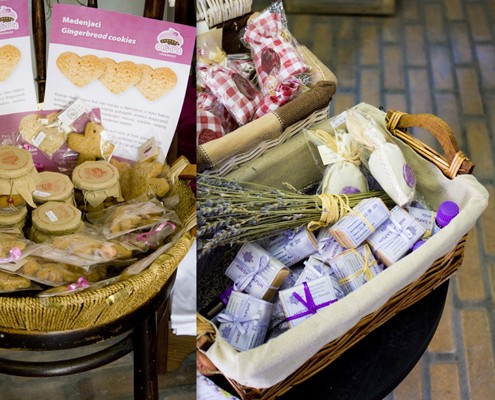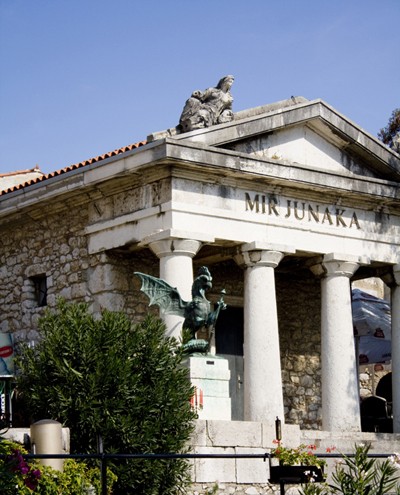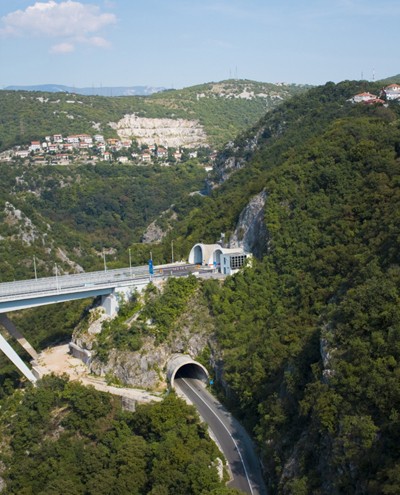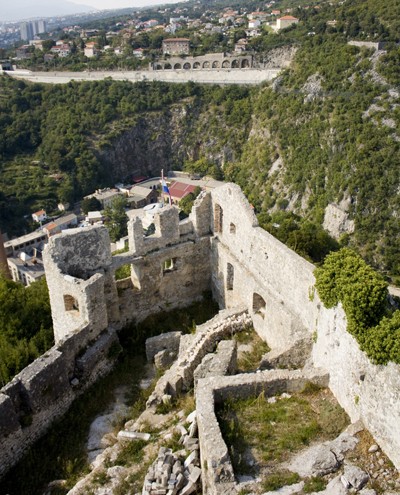 Another beauty proudly holds its ground on a fairy-tale hill Grobnik, also near the city of Rijeka.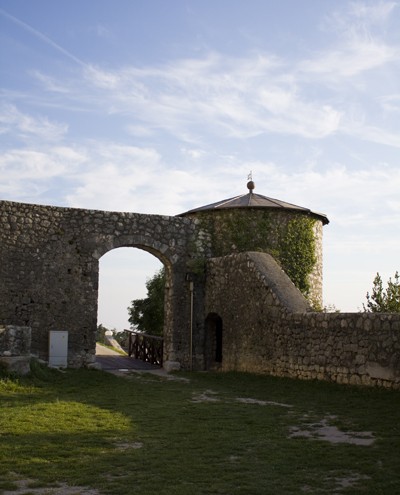 The Grobnik castle was constructed around the 1000 AD atop the Roman foundations. It was designed in a triangular form, belted by walls, strengthened by towers and semi-towers. Fortifications were mainly constructed between 15th and 17th century.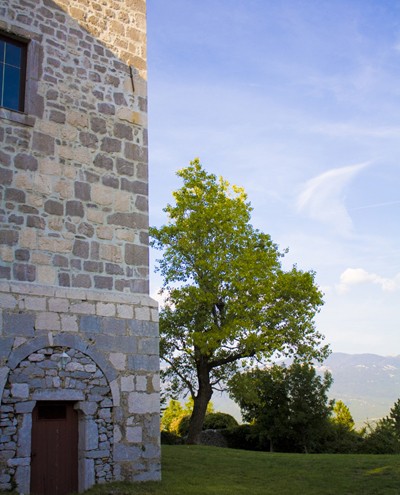 At the ground floor there is the St. Helen Chapel with preserved renaissance portal.  Also, at the immediate proximity of the castle, you can find St Philip and Jacob parish church. The view from atop the hill is extraordinary: beneath the castle extends  Grobnik Plain where in 1241 Croatians prevailed over Tartars.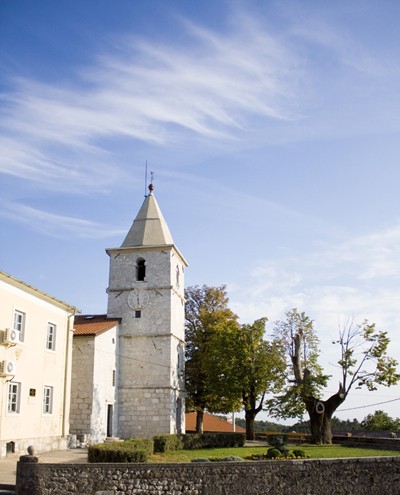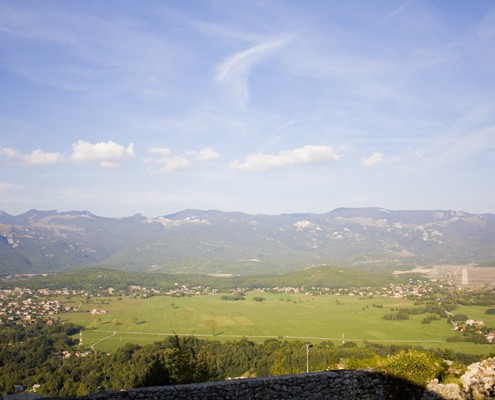 Walks and climbs like this can make you hungry. And what better way to soothe your hunger and thirst than visit a local restaurant. Recommended by a friend who works there, we settled in a bistro called "Putniku" in Grobnik. The atmosphere was warm, the place was crowded, the food and coffee were delicious. The ambient looks inviting, with wooden desks, warm colors, souvenirs and a cozy chill-out zone.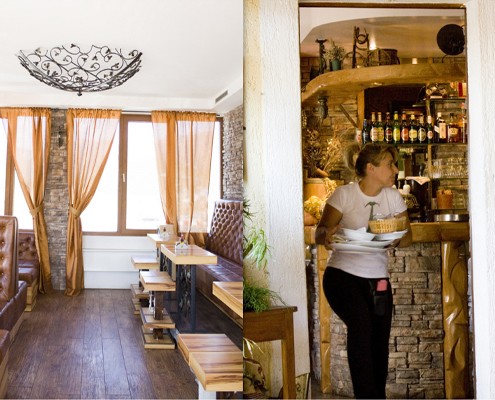 We strengthened our bodies and spirit with plates full of bean, potato and meat stew, one of their specialties. I went with mushroom pasta. The servings were huge and prices really afforadble. Our meals ended with a cup of creamy coffee.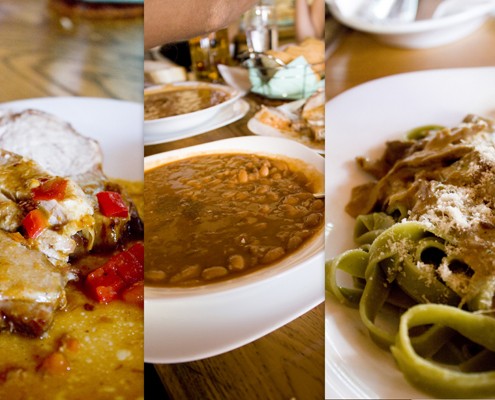 Content and with bellies full we took a 1 hour drive back home, determined to come back soon.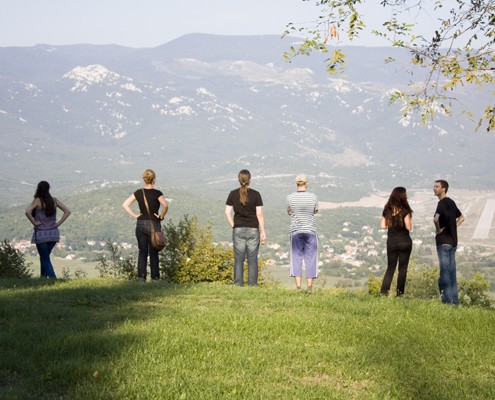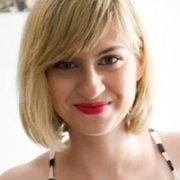 Tamara Novakoviç
Tamara Novakovic is a passionate self-taught cook, food blogger, freelance food writer and photographer behind bite-my-cake.blogspot.com. Her life journey has led her through Faculty of Humanities in Zagreb, Croatia to discovering passion for making cakes. She is currently a weekly food columnist for Croatian newspaper V magazine and food magazine Repete.