Tara Stevens went to the ancient Moroccan city of Fez, and ended up writing "Clock Book" – an appetizing cookbook about a modern café at the center of a small medieval village. 
By Kalle Bergman
I must admit my experience with genuine Moroccan cuisine isn't exactly vast. I've only visited the country once, and my knowledge of the Moroccan kitchen is limited to the wonderfully sugary mint tea I consumed a couple of gallons of each day, and the billions of skewers and tagines me and my wife feasted on for lunches and dinners. Yes, I do know about the spices, and I've tried my hands at a few North African inspired dishes at home. But that's it.
Now luckily, there are a few good cookbooks out there that can broaden even the most ignorant of culinary horizons. Clock Book – Recipes From a Modern Moroccan Kitchen is one of those cookbooks. Written by British born, Barcelona based food writer Tara Stevens who went to Morocco for a year (figure that geographic equation out if you can) and came back with a story about The Café Clock in the middle of the ancient town of Fez. The Clock Book is an inspiring cookbook about traditional Moroccan food with a modern twist.
Unassuming to the eye (the cover doesn't exactly scream – "eat me"), the book hides a wonderful selection of Moroccan café style dining recipes, tales from the town of Fez and a culinary introduction to Moroccan life. The dishes range from the expected (but lovely) tagines and skewers, to more unexpected and creative fresh salads and breakfast dishes. It certainly moved my limited knowledge of Moroccan cuisine away from the idea that it was all about stews and sticks, and taught me that the country has an interesting and vibrant culinary tradition. The Clock Book was a very pleasant surprise with recipes that were easy, accessible and delicious and photos that were vibrant and appetizing.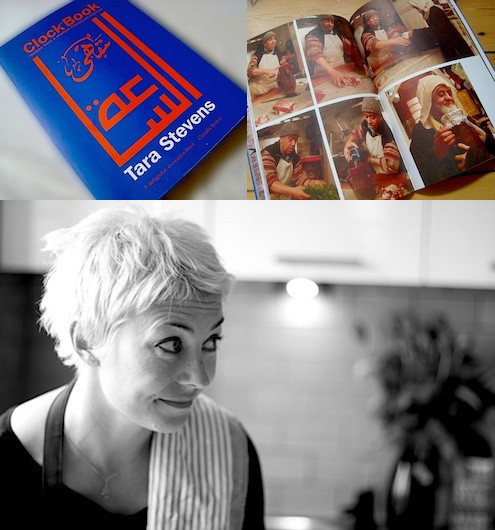 My favorite recipe in the book was this one. Camel Burger. – Sorry Ms Stevens, I know there are a lot of more creative and perhaps even better tasting recipes in your book – but who can resist a good old juicy camel burger? I know I can't. My only problem is that the butcher in my neighborhood hardly ever have camel humps on sale. But one day maybe. Until then I'll (and you, unless you live somewhere near a very good meat pusher) just have to settle with the recipe.
See Also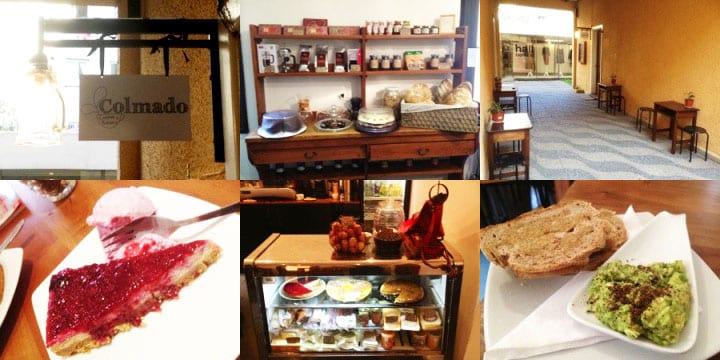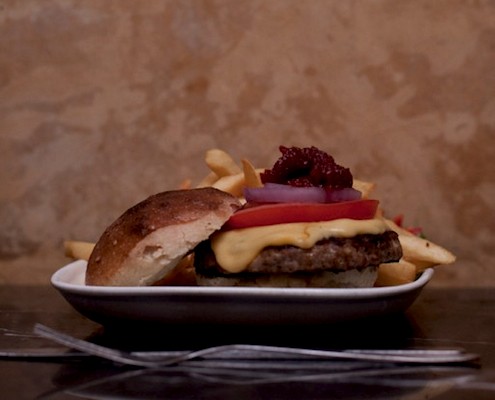 A juicy camel burger from The Café Clock in Fez, Morocco
Author:
Tara Stevens, The Clock Book cookbook
Ingredients
Burgers
2¼ Ibs camel meat, minced (or beef)
1 tbsp camel hump (or butter)
4 tbsp finely chopped red onions
6 cloves of garlic, crushed
2 tbsp chopped cilantro
2 tbsp chopped parsley
2 tbsp chopped mint leaves
2 tbsp chopped dried culinary rose petals
2 tsp ground cumin
2 tsp red paprika
1 tsp cloves, crushed
Lemon juice
Salt & pepper
Taza Ketchup
5-6 ripe tomatoes, roughly chopped
4 tsp ground cinnamon
4 tsp honey
Olive oil
Salt and pepper
Instructions
For the burgers
Put the lot through a food processor on pulse (don't make it too mushy).
Knead together and shape into 4 patties. Cover and chill well before cooking.
Fry on a dry pan or skillet for 4 minutes both sides or to your preferred level of doneness.
Serve on a toasted sesame bun with Taza ketchup and all the trimmings: a slice of cheese, tomato and onion rings.
For the ketchup
Blend the tomatoes in a processor until fairly smooth and then gently sauté in a little olive oil for 5 minutes.
Add the cinnamon and honey, season and simmer until the sauce is thick and glossy (about 10 minutes).
The Clock Book – Recipes From a Modern Moroccan Kitchen can be bought from here.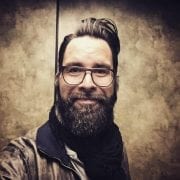 Kalle Bergman
Kalle Bergman is a food writer and media entrepreneur who is the founder of Honest Cooking. As a food writer, his writing has been regularly featured in publications like Gourmet, Los Angeles Times, Huffington Post and Serious Eats. He is obsessed with simple food, more often than not from his native Scandinavia.