A rainbow of vegetables top rice cooked with sesame oil. Toss the Korean dish with spicy gochujang and top with tofu, meats, or an egg.
By Emily Watson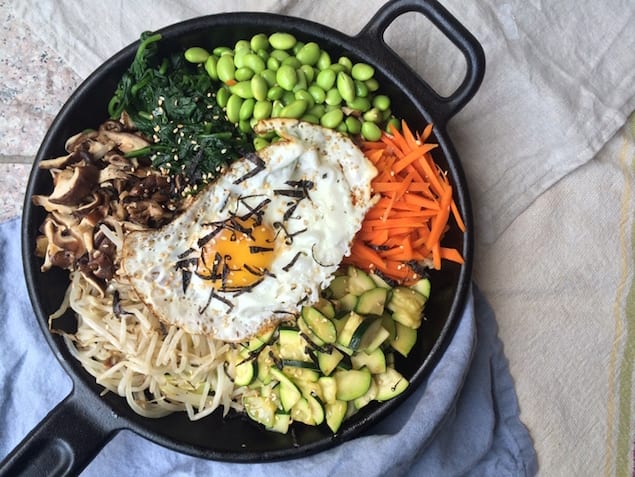 Bibimbap is a Korean dish composed of a beautiful rainbow of gently cooked vegetables seasoned with sesame oil atop rice. Tofu or meat, with or without an egg, can be added. While it can be served cold or room temperature, my favorite way to eat it is hot, served in a stone pot called a dolsot. I love the way the rice turns golden and crispy on the bottom. It reminds me of that crispy layer you find on the bottom of a Spanish paella. Traditional bibimbap is tossed with a generous dousing of gochujang, a red chili pepper paste, and I know my Korean friends would be disappointed to know that I do not really care for the paste and never put it on.
I had been wanting to try to make the dish at home for a while, but I always wondered how I would achieve that addictive crispiness without a dolsot. It was silly, really, that I did not think of using a cast iron skillet as a substitute before. And it works spectacularly. The pan is brushed with a generous film of sesame oil, brown rice is packed on top, and vegetables are arranged in neat little piles. More sesame oil is drizzled along the sides, and then the skillet cooks over medium high heat until the rice becomes toasty. I added a fried egg, sprinkled a little chopped toasted nori and toasted sesame seeds all over for extra goodness. I do not serve mine with gochujang because it is not something I care for, but feel free to serve it alongside or add another hot sauce.
For guidance in preparing the bibimbap, I referenced this recipe from Martine of Petit World Citizen and adapted it to suit my preferences and what I found worked best in the kitchen.
See Also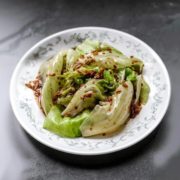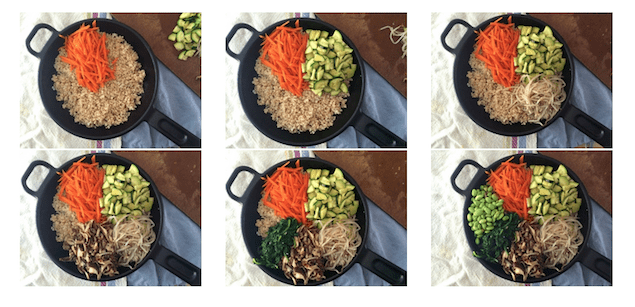 Print
Colorful Bibimbap Skillet
---
Author:

Emily Watson

Yield:

4

servings

1

x
Description
A rainbow of vegetables top rice cooked with sesame oil. Toss the Korean dish with spicy gochujang and top with tofu, meats, or an egg.
---
4 cups

cooked short-grain brown (or white) rice (short-grain gives the best texture here )

1/2

pound shiitake mushrooms, stems removed and julienned

2

medium or 3 small carrots, peeled and julienned (see pic below on how to julienne carrots)

1

small zucchini, julienned

1/4

pound (about

1 cup

) bean sprouts

3/4 cup

shelled frozen edamame, thawed

5 ounces

fresh baby spinach

1

garlic clove, minced

1

egg
vegetable oil or other neutral oil, divided

3

–

4

tablespoons sesame oil, divided

1

-inch x 6-inch strip of nori, toasted and cut into

1/8

-inch strips, optional for garnish

2 teaspoons

toasted sesame seeds, optional for garnish
gojuchang paste or other hot sauce, optional for serving
---
Instructions
Using one pan, cook the vegetables in stages. Heat 2 teaspoons neutral oil in pan over medium-high heat. Add mushrooms, a sprinkle of salt, and sauté until cooked, about 4-5 minutes. Remove from heat, drizzle with 1 teaspoon sesame oil, and set aside.
Add another teaspoon of neutral oil to pan, add the carrots, a sprinkle of salt, and sauté until crisp-tender, about 3-4 minutes. Set aside.
Add 1 teaspoon of neutral oil to pan, add zucchini and cook until crisp-tender, about 3-4 minutes. Set aside. Repeat with bean sprouts, adding 1 teaspoon of neutral oil to the pan and cooking until just wilted and some of water has been released, about 3-4 minutes. Remove from heat and set aside.
Add 1 teaspoon neutral oil to the pan, add the minced garlic clove, the fresh spinach, and a sprinkling of salt. Cook, stirring occasionally until spinach wilts. Remove from heat, pressing any extra water from the spinach, and toss the cooked spinach in a bowl with 1 1/2 teaspoons of sesame oil.
Assemble the bibimbap. Brush a cast-iron skillet (10 inches or larger) with 1 tablespoon of sesame oil. Add the cooked rice in an even layer. Create piles of vegetables atop the rice. Drizzle 1 1/2 tablespoons of sesame oil along the inner rim of the skillet. Heat the skillet over medium-high heat and allow to cook for 7-10 minutes or until you hear the rice start to crackle and crisp. It will smell a little toasty, too. You can always take a peak at the rice to check for crispiness, knowing that the center will be a tad toastier than the edges usually and there will be some residual cooking even when you remove the pan from the heat. Remove the skillet from the heat.
Add a fried egg or two or three or four. Sprinkle with nori pieces and toasted sesame seeds, and if desired, add gojuchang paste. Admire the rainbow of vegetables, then give it a good mix and enjoy!
Category:

Main

Cuisine:

Korean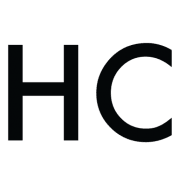 Emily Watson
Emily Watson is the blogger and recipe developer behind the blog, Nourishing Matters. She is on a mission to make whole foods delicious. Emily is also a yoga instructor and enjoys helping students cultivate that balance between effort and ease. She majored in Romance Languages at Dartmouth College, and her travels abroad continue to inspire her in the kitchen. She lives in Philadelphia and loves exploring the ever-changing local food scene.