A coffeehouse nestled inside a nursery and homegoods store offers equal parts charm and quality coffee.
By Bill Walsh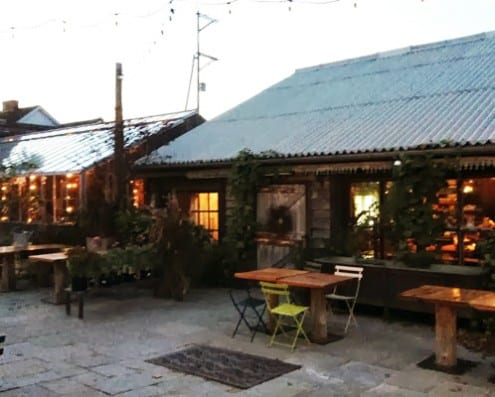 Subject: Styer's Garden Cafe at Terrain
Location: Glen Mills, PA
Free WiFi ? : yes
Rating: 6+ [see key]
Garden centers and nurseries are some of my favorite non-coffee haunts. As a man extremely fond of horticulture and the smell of flowers, I am very careful to watch my wallet when April rolls around and it comes time to plan my botanical exploits for the upcoming growing season. But with the ever-evolving nature of nurseries, I am finding that it's not only the plants that I have to watch my money around.
Take the extremely trendy garden stronghold of Terrain, owned by the folks behind Urban Outfitters and Anthropologies. The place not only has a tremendous assortment of plants, pots and soil but it also boasts a chic variety of home accessories, all with a strong emphasis on design and aesthetic. While there were one or two things I saw as an odd omissions, such as a seeming lack of local items, there was one aspect that stood out like a gorgeous rain cloud to a drought-ridden farmer: their in-store cafe and restaurant. Housed within what looks like an old barn and greenhouse, the establishment is actually separated into a coffeehouse in the front with a top-notch restaurant in the back.
Not being interested in a meal that day, I sauntered up to the cafe counter to find they use Counter Culture Coffee for their drip and espresso. I ordered the Farmhouse Blend via drip and the Toscana via espresso. The farmhouse doled out notes of raisin, sesame, black tea and a little malt in a medium body; a delicious though slightly muted infusion of the Farmhouse. The espresso, pulled short with a brown crema, made for a great beverage, smacking of milk chocolate, lemon, sage and sassafras.
See Also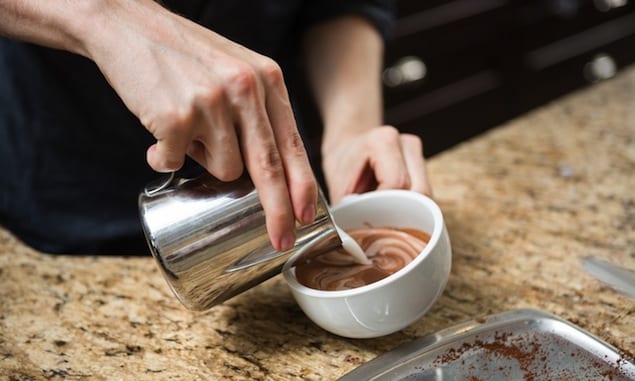 Needless to say, I was delighted to find not only a cafe in a nursery (a long overdue marriage) but a quality coffee joint in a really creatively utilized garden wonderland (I personally love the outdoor seating amidst the garden items and the sporadic fire pits in the colder months). Stop by Terrain if only for a decent coffee stop in an area all too bereft of them.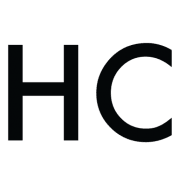 Bill Walsh
Bill Walsh is a contributing writer at Honest Cooking and the fanatic behind the acclaimed Pure Coffee Blog. He gains his inspiration from God, family and coffee, and loves to take each of them on the road as frequently as possible for a solid adventure.