Long grain rice, creamy coconut milk and mangoes make for a fun, cool, tropical dessert.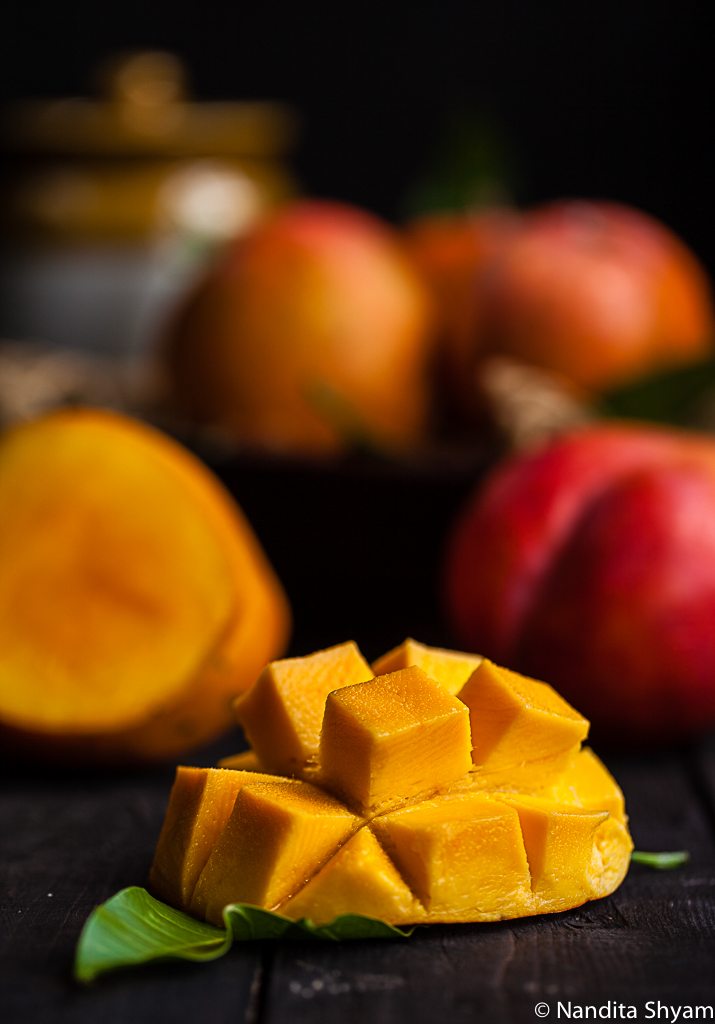 I have a luscious, creamy and tropical dessert for you. This recipe has been there in my drafts for at least a month now. This creamy dessert has all my favorite ingredients. There is the fragrant long grained rice, full fat milk, coconut milk and mangoes. Yes, Mangoes!!
I think mangoes are a favorite with most people. I don't think anybody can resist this tropical fruit. Typically, the summers in Kenya lasts from October to February. However, thanks to the extended summer, this year, we were lucky to enjoy mangoes even after the fruit season came to a close.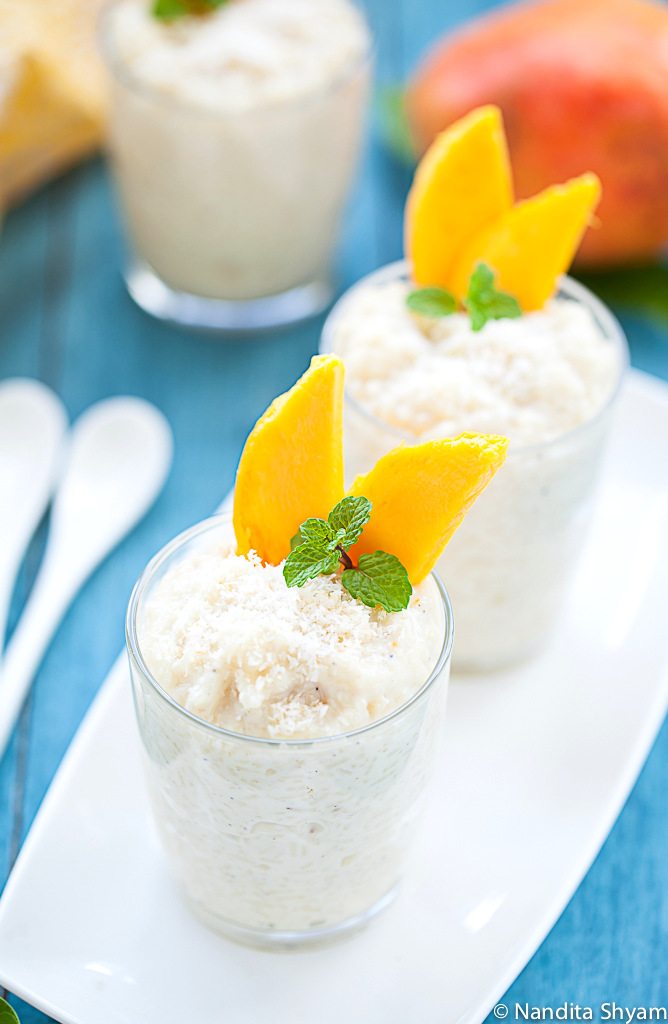 Even though this dish is easy to make, it does involve a relatively long cooking time. This is not one of those recipes that can be put together in 20mins. It does take some love and a good lot of patience. I have realized that the secret to a good pudding is to cook it on a low heat until the pudding gets creamier and creamier. Just stir it from time to time and by the end of it, you will be rewarded with a luscious, creamy and comforting dessert!!

Coconut Mango Rice Pudding
Long grain rice, creamy coconut milk and mangoes make for a fun, cool, tropical dessert.
Ingredients
Long grained Basmati Rice- 150gms
Thick coconut milk- 400ml
Full fat Milk- 625ml
Sugar- 200gms
Salt- A pinch
Cardamom powder- ½tsp
Grated dry coconut- 2tbsp, toasted
Mango- 2, cut into pieces
Few Mint leaves to Garnish (optional)
Instructions
Wash the rice in running water and set aside for 10-15mins
In a thick bottomed pan, bring the milk and the coconut milk to a gentle boil. Add the rice and cook covered over low heat for 25-30mins, Stirring frequently or until the rice is completely cooked and tender.
Add the salt, sugar and the cardamom powder. Mix well and set aside.
Serve the pudding warm or refrigerate until completely chilled.
Assembly:
Divide the pudding into six equal portions. Top it with a tea spoon of toasted coconut and some chopped mangoes. Garnish with some mint leaves and serve immediately.
Notes
The full fat milk can be replaced with Almond or soy milk for a vegan and dairy free recipe.
The cardamom powder can be replaced with ½ a teaspoon of vanilla extract.