These are the perfect coconut macaroons for those who are following a paleo diet and want to eat nut free as well.
Some of my clients that are following a grain free diet often complain about their frustration in finding paleo dessert recipes that are actually good. Today's AIP Coconut Macaroon Kisses are the solution for those cravings!
I totally get it, when you are in the mood for a treat, you want something delicious that can blown you away. And I know that most of the times, when you look for paleo desserts at the grocery store, you can only find treats that are mostly made with almond meal and therefore they are not suitable for those with nut allergies.
Finding the perfect dessert that can suit everybody's allergies can be quite tough. As always, making your own paleo dessert recipes is the key to success.
In this AIP Coconut Macaroon recipe you'll find all the most delicious, grain and dairy free ingredients, that marry each other in an explosion of flavor!
You want a quick, fun fact to prove you how delicious these AIP Coconut Macaroon Kisses are?! Get this: the day I baked them I was in Cremona, Italy and I brought them to the pop up office my team rented for 2 weeks (yes, since we are digital, we can do this and lots of other cool things, but this is a different story ;)
… After they tried them, everybody's biggest complain was: "Why didn't you make more of them?! Do you think it's fair to tease us and only let us have a couple of pastries each?"
Man, they were upset! …But I can't say I wasn't flattered!! :)
What Makes this Macaron Recipe Special? Coconut Flour & a Touch of Italy!
I think what makes these grain free macaroons so special is the combination of the typical coconut treat with the Italian tradition of "Baci" (that in Italian means "kisses"). These sandwiched cookies (that are basically kissing each other) are kept together by a delicious prune & chocolate filling that's the the perfect contrast to the sweetness of the vanilla e coconut flavor of the spongy macaroons.
See Also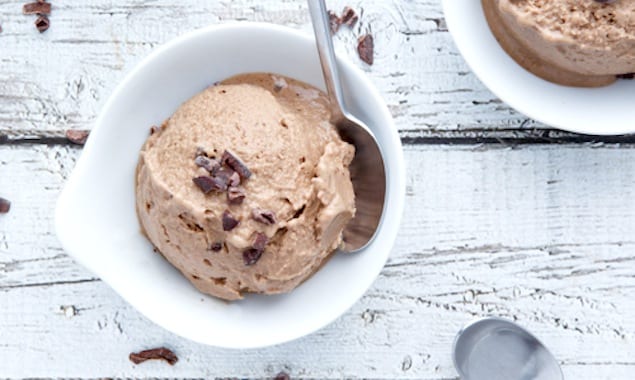 In addition, when creating this paleo version of macaroons, I used some of my favorite coconut products like coconut flour and coconut oil. I find that the amazing sweetness that they have naturally is they key to keep this recipe very low in sugar, but highly delectable nonetheless!
Whether you are on a AIP, grain free paleo diet or not, these Coconut Macaroon Kisses make for a deliciously healthy dessert you can impress your friends and family with!
NOTE: This recipe makes 12 macaroons, but if you want to play safe and not hear anybody complaining (just like I did)… double the sizes! I am sure they won't go to waste ;)
Print
---
For the AIP Coconut Macaroons:

30

gr Erythritol

2

free range Egg Yolks (about

30

gr)

30

gr Sweet Potato Starch

1 tsp

Ginger Juice

1 tsp

Apple Cider Vinegar

1 1/2 tsp

Vanilla Extract

20 g

of Fresh Squeezed Orange Juice

25 g

melted Coconut Oil

2

free range Egg Whites

1/2 tsp

of Baking Powder

1/2 tsp

of Sodium Bicarbonate

40

gr Coconut Flour
For Garnishing:

1 tbsp

of shredded Coconut Flakes
For the Prune & Chocolate Filling:

30

gr pitted Dried Prunes

20

gr 100% Dark Chocolate*

1 tbsp

Coconut Milk
* to keep this recipe AIP (replace the chocolate with 20 more grams of dried prunes.)
---
Instructions
PROCEDURE:
Preheat the oven to 350 F.
Beat yolks and erythritol until foamy.
Add in the sweet potato starch and keep on mixing well until creamy.
Keeping on mixing, add in the vanilla extract, apple cider vinegar, orange juice and a pinch of stevia, baking soda and sodium bicarbonate.
Add in the whites, mix well and lastly add in the coconut flour.
When the batter is smooth and rather solid, transfer it into a pastry bag.
Line a baking pan with parchment paper and squeeze out dollops of batter on the pan, swirling the pastry bag around so you can give it a circular shape.
Sprinkle your AIP Coconut Macaroons with shredded coconut and bake for 18-20 minutes.
When the AIP Coconut Macaroons are ready, take them out of the oven, place them on a griddle and let them cool down while you prepare the Prune Chocolate Filling.
Blend the dried prunes together with the coconut milk until creamy.
Melt the dark chocolate over very low heat. When melted, add in the blended prunes and mix well until smooth.
Scoop a teaspoon of Prune & Chocolate Filling on the bottom of one of the AIP Macaroons and sandwich another one on top. Continue until finished and enjoy your amazing grain free dessert!
I hope you enjoyed this treat as much as I (and my team) did, and for more recipes, guides and tutorials about gluten, sugar and dairy free baking, make sure to check out my EBook "Italian Desserts Made Simple" that features over 75 amazing desserts that you can enjoy with no guilt!!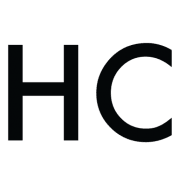 Ambra Torelli
Born and raised in Italy, Ambra is a healthy recipe developer, food and travel writer with a passion for healthy living and wellness. She is the founder of 'Little Bites of Beauty" and the author of the cookbooks "Healthy Italian Desserts Made Simple" and "The AIP Italian Cookbook". She shares her daily food & travel adventures on her Instagram @LittleBitesofBeauty