A fall must-try, this lovely spiced soup is vegan and great with crackers for dinner or a packed lunch.
By Robin Runner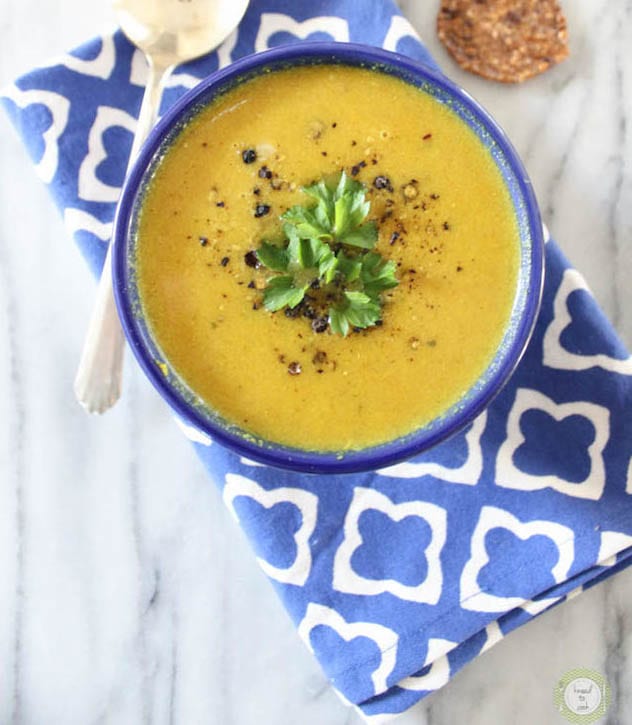 On Saturday I bought an almost 7 lb (YES!!) golden colored cauliflower head at the farmer's market. I couldn't resist. It was absolutely gorgeous and I thought of roasting it and making soup.
I cut up about a 1/3 of it to roast and the rest went into this gorgeous and very tasty soup. I simmered the soup most of the afternoon and served it with my favorite crackers. I have plenty of leftovers too for lunch all week. This is a fall soup must-try for sure!

Coconut Cauliflower Soup with Curry
A fall must-try, this lovely spiced soup is vegan and great with crackers for dinner or a packed lunch.
Ingredients
2 tablespoons of olive oil – or whatever oil you prefer to use
1 large yellow onion, diced (I was a bit short on my yellow onion so I added some green onions too)
5 cloves of garlic, minced
2 bay leaves
2 tablespoons of ground cumin
Salt – once the soup is simmering taste and add it if you prefer
2 teaspoons of ground turmeric
1 teaspoon of a mild yellow curry powder
1 teaspoon of dried cilantro aka coriander
½ teaspoon crushed red pepper flakes
4 cups of broth – I add additional water or broth as it cooks down
1 head of cauliflower – I used this behemoth head which was about 6 cups or so – chopped into smaller pieces
1 large white potato, skin removed and cubed
1 cup of coconut milk
Instructions
In a large Dutch oven, add a few "glugs" of your oil or about 2 tablespoons. Get that nice and hot and then add your onion and cook for about 6 minutes. Then add your garlic, bay leaves and spices.
Then add your broth, potato and cauliflower. Bring to a boil then reduce to a simmer. I let this cook about 20 minutes then proceeded to use my hand immersion blender to blend everything and make it nice and creamy. You can also ladle into your blender and work in batches. Return the soup to your Dutch oven and turn the flame down to the lowest setting to simmer. Add your coconut milk and give that a good stir. At this point I taste test and add salt and pepper or whatever other spices I think it needs. I did add a bit more curry because I like that flavor. I garnished with some fresh parsley from my garden.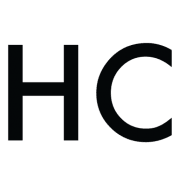 Robin Runner
Robin Runner is the blogger behind www.kneadtocook.com. She grew up around two of her greatest inspirations, her Italian grandmother and her aunt. Both believed in farm to table foods, purity in nature and love as the main ingredient for anything on their menu. Today, Robin is a strong advocate of farming and buying local ingredients, as well as composting to help repurpose food scraps into rich soil for our garden.