Massaging kale turns this hearty dark green into a silky, tender and sweeter version of itself. Oranges add tartness while almonds add crunch.
By Ani Arambula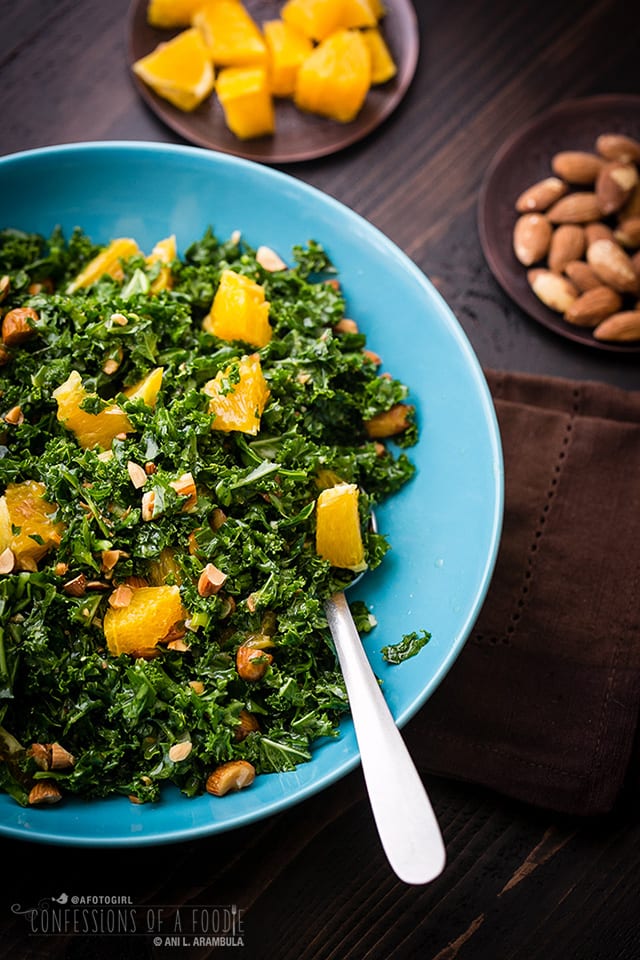 I give you permission to play with your food with this recipe: We're massaging kale today.
Kale is one of my favorite dark greens. When I first started making it, I always cooked it either braising, quick stir frying or adding it to soups. Two summers ago, I visited a newly opened – now trendy – restaurant minutes from work where the kale was served as a salad. With my mind now opened, a love affair with raw kale began.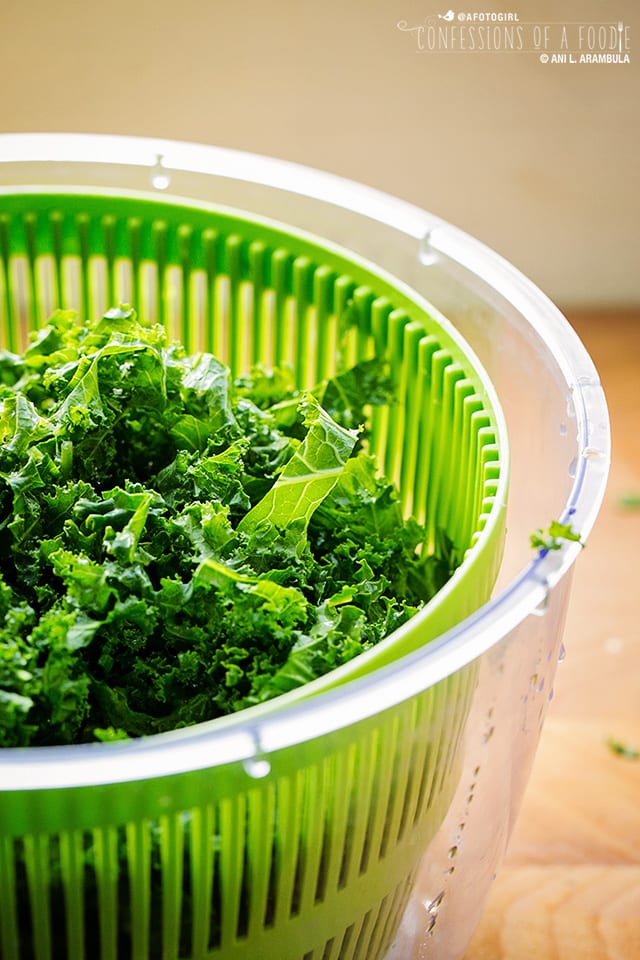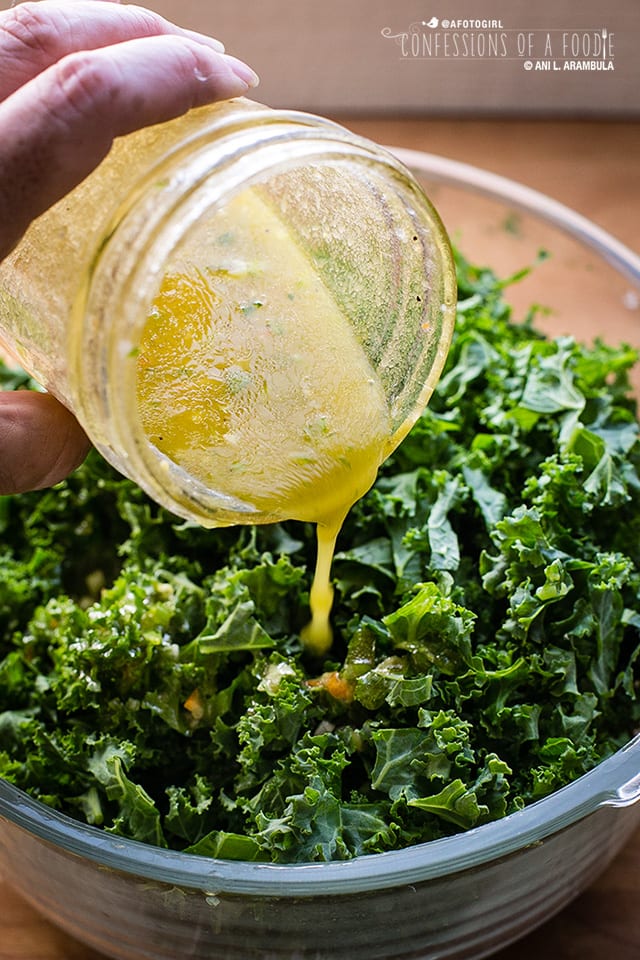 The vegetable can be a bit tough and bitter for some people, causing them to go overboard with dressing trying to "mask" the bitterness when eaten raw in a salad. Massaging solves this problem: It breaks down the cellulose structure of kale, turning it from a tough, fibrous, bitter green to a sweeter, silkier, darker green that is infinitely more palatable than it's pre-massaged state. Raw kale haters might even become raw kale lovers after tasting this salad.
For the dressing, you can use your favorite brand of marmalade; I opted for a no sugar added variety.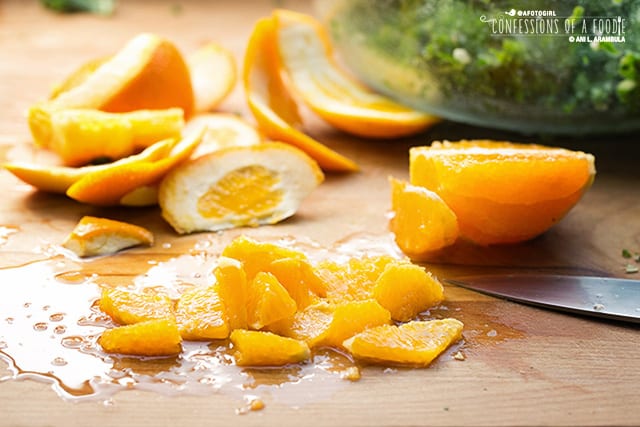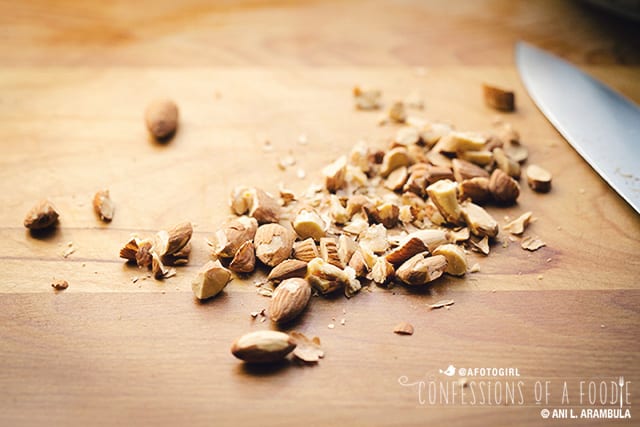 Kale Orange Almond Salad with Marmalade Dressing
Add some diced cooked chicken to make this hearty winter salad a one-bowl meal.
Author:
Anita L. Arambula
Ingredients
1 bunch curly kale (about 5 cups)
¼ cup (60ml) apple cider vinegar
¼ cup (60ml) extra virgin olive oil
1 clove garlic, minced
1 teaspoon minced fresh ginger
1 green onion, white and green, finely chopped
2 tablespoons sugar-free orange marmalade
pinch each sea salt and freshly ground black pepper
1 large orange, peeled, segmented and cubed
¼ cup (36g) roasted almonds, chopped
Instructions
Remove and discard large center stem from kale leaves. Chop or tear leaves into bite-sized pieces and place in a large bowl. Fill bowl with water, covering kale and swooshing leaves to remove any dirt. Set aside to allow dirt to settle to bottom of bowl.
Fill a mason jar with the vinegar, oil, garlic, ginger, green onion, marmalade, salt and pepper. Screw lid on tightly and shake jar well until ingredients are mixed thoroughly and dressing has emulsified, about two minutes.
Carefully lift out the kale leaves from the water bath and place into a salad spinner or use a towel to dry kale. Transfer kale to a serving bowl. Drizzle the dressing over the kale and using both hands, massage the dressing into the kale by picking up handfuls of the leaves and rubbing them together. As you rub, you'll notice the leaves getting softer, shrinking in size and becoming darker in color. Massage leaves for a full 3 minutes, then taste. If the kale is still bitter, continue massaging for another minute or two, adjusting seasoning if needed.
Toss in the orange cubes and the almonds until coated well with dressing. Divide salad between four bowls and serve.
Nutrition Information
Serve Size:
163g
Calories:
221
Fat:
16.6g
Saturated Fat:
3.2g
Carbs:
17.2g
Sugar:
4.7g
Sodium:
148mg
Fiber:
3.1g
Protein:
3.9g
Cholesterol:
0mg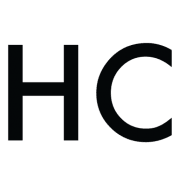 Ani Arambula
Ani L. Arambula is an award-winning visual artist who works as a Senior Page Designer and Art Director for a newspaper by day and spends the rest of her time as writer, recipe developer, food stylist, photographer, videographer, and sole creative force behind the website, Confessions of a Foodie (www.confessionsofafoodie.me). Her articles, recipes, food styling and photography have been published in The San Diego Union-Tribune, UT-San Diego, Tree.com, NestFresh.com, theKitchn, SND.org, NoshOnIt, and a few other newspapers around the country. Ani's other passions include spoiling her cocker spaniel, family-time, DVD collecting, the occasional glass of wine with a good friend, and a damn fine cuppa joe.