Sip away the spring season with these refreshing cocktails featuring seasonal ingredeints.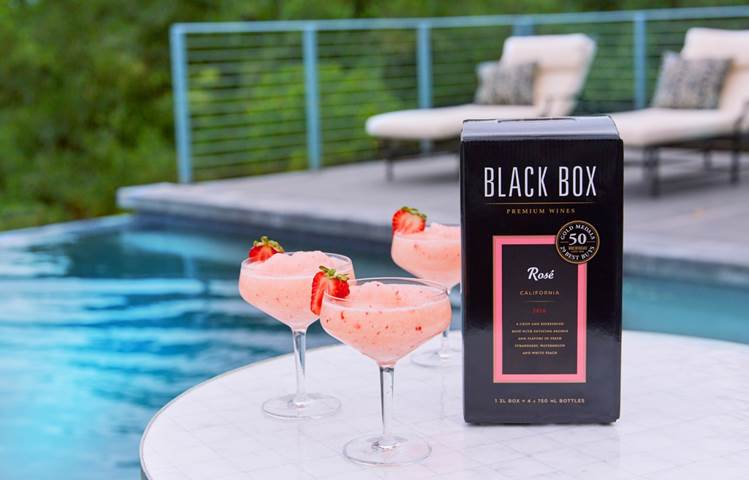 Black Box Wines Frosé
Black Box Wines makes a California Rosé rosé built around Syrah that is perfect for sipping or turning into a festive frosé. Each box of wine is equal to 4 bottles of wine and only costs $24.99!
4 cups frozen Black Box Wines Rosé
1/4 cup sugar
1/3 cup Ice
1 cup strawberries, sliced
5 Tbsp lemon juice
5 mint sprigs
Remove Rosé wine bag from box and place in freezer. Freeze bag for at least 6 hours prior to preparation. When ready to serve, blend all ingredients together until smooth. Garnish with strawberries and fresh mint. Serve and enjoy!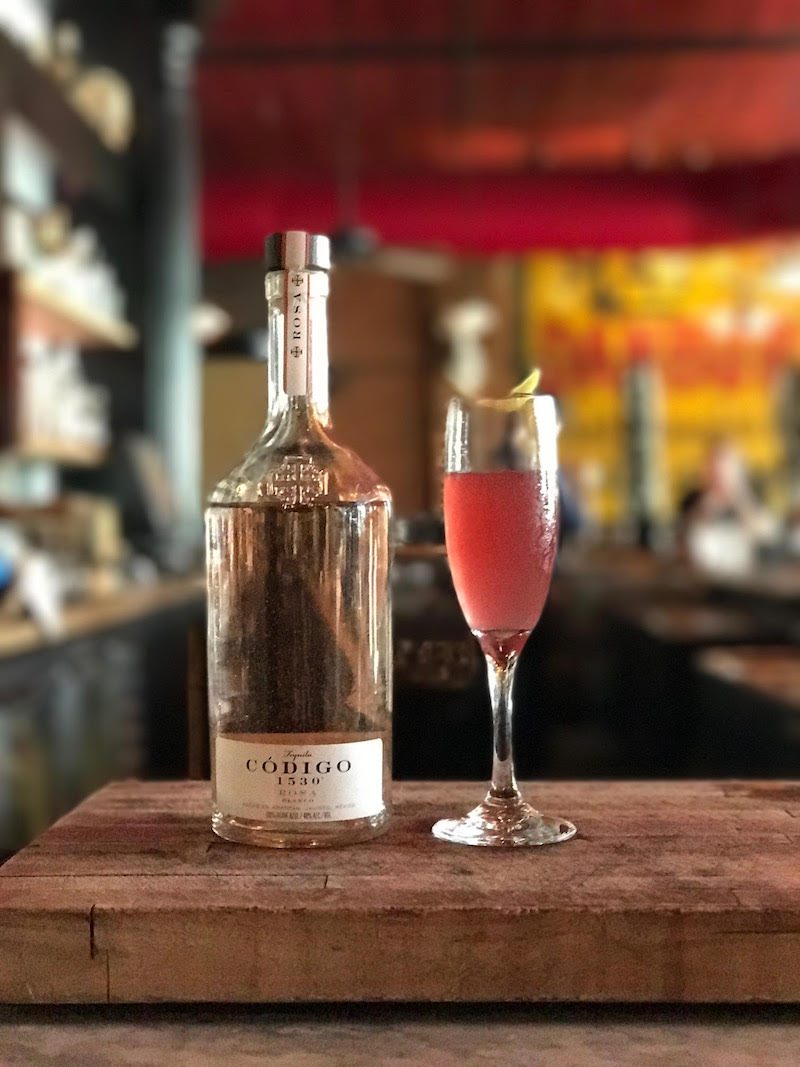 Mary Claire
This tequila drink comes with a festive, bubbly rosé that will make your day.
1.5 oz Código 1530 Rosa Tequila
1 oz Rosé Prosecco
1 oz Pineapple Juice
.5 oz Hibiscus aand Orange Simple Syrup
In a shaker filled with ice, add tequila, pineapple juice, and hibiscus & orange simple syrup. Shake and strain into a Champagne flute. Top with Rosé Prosecco.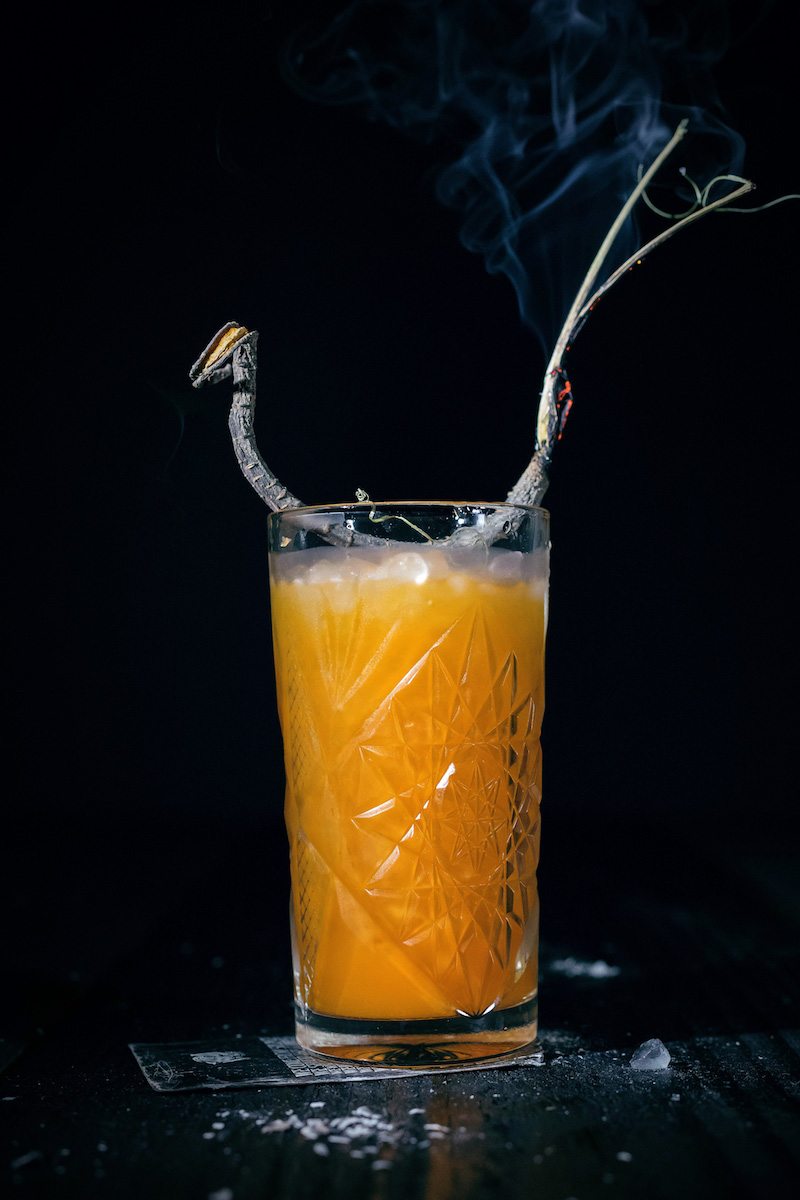 Dark Rabbit
This veggie-heavy cocktail is just as refreshing as a spring salad.
2 oz El Silencio Espadin
.5 oz Agave Nectar
.5 oz Fresh Lime Juice
1 oz Celery Juice
1 oz Carrot Juice
Shake together all ingredeints and pour into a pilsner glass with crushed ice and garnish with a lime wheel with black lava salt.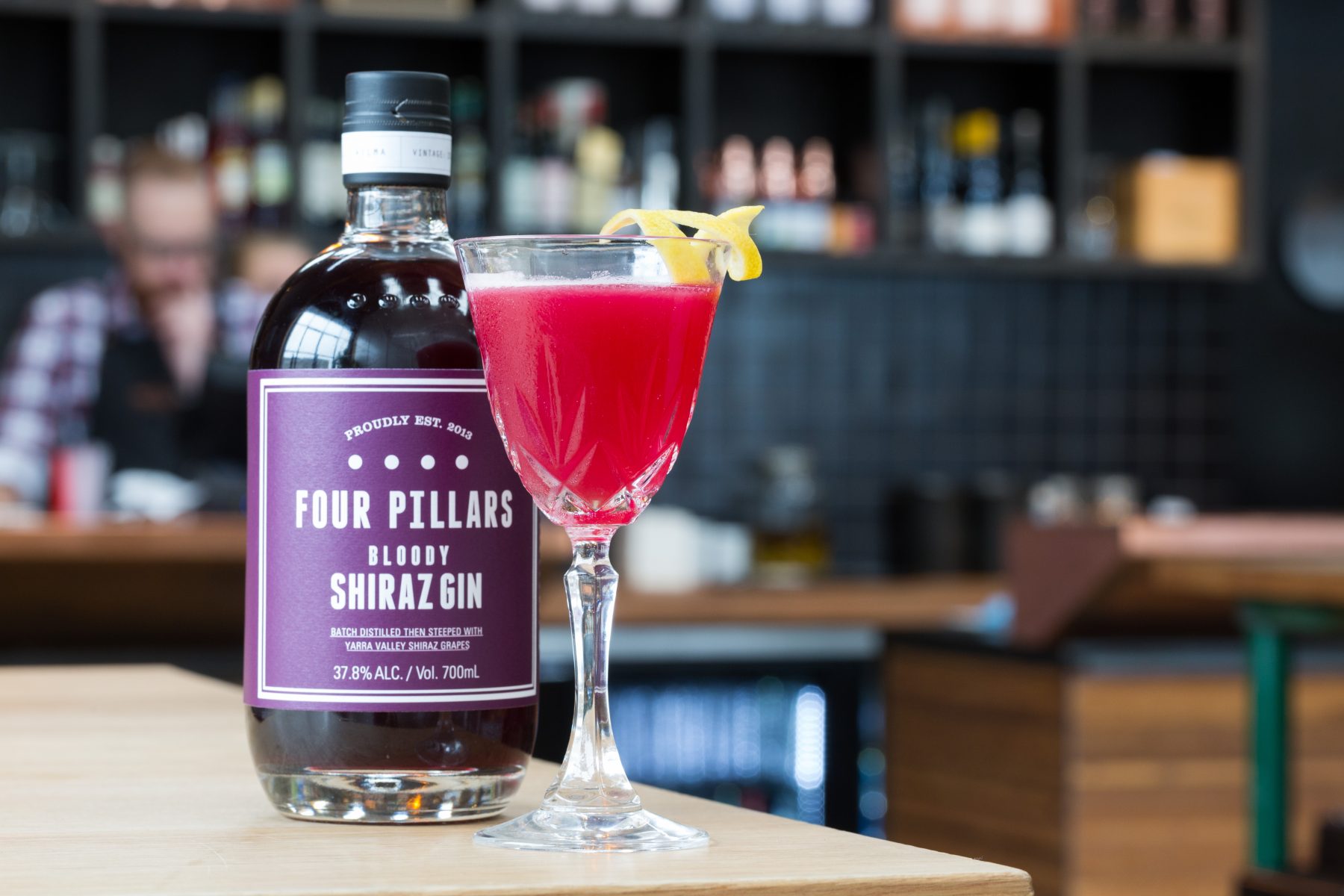 Photography by Rick Liston
Bloody Jasmine
As bright and fruity as fresh spring berries.
.75oz Four Pillars Bloody Shiraz Gin
.75oz Campari
.75oz Dry Curacao
.75oz fresh lemon juice
1 dash of Regan's Orange Bitters
Lemon twist for garnish
Add ingredients into a cocktail shaker with ice. Shake and strain into a chilled coupette glass and garnish with a lemon twist.
Strawberry Fields
This refreshing spring cocktail can be created either as a "mocktail" with no alcohol, or with your choice of rum, tequila, or rosé wine. It is now served at Happiest Hour/.
See Also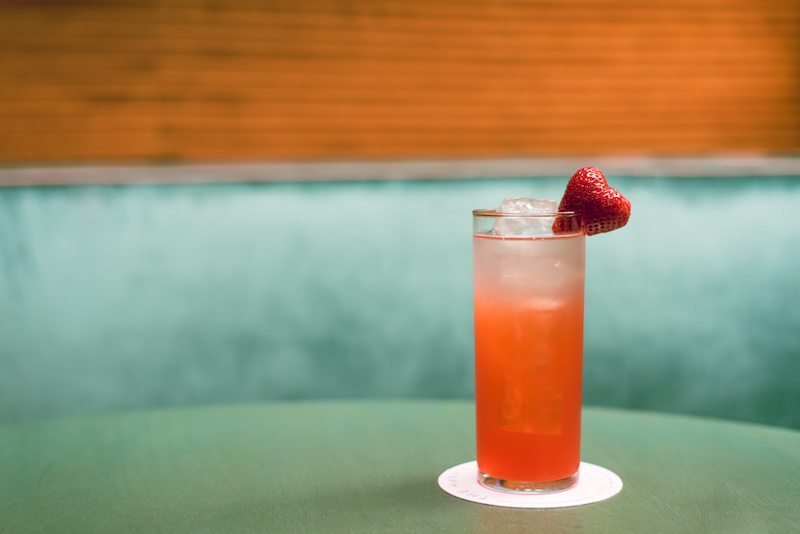 Photo credit Nick Vorderman
1.5 oz hibiscus syrup***
1 oz strawberry syrup****
(Optional) Your choice of rum, tequila, or rosé wine
Method: Shake quickly with three ice cubes. Serve in a Collins glass, topped with soda. Garnish with 1/2 strawberry
***HIBISCUS SYRUP: Infuse 4 oz dried hibiscus flowers into 25 oz room temperature water for at least 6 hours. Strain, compressing all ingredients in the chinois, so that almost all of the infusion is reclaimed. Weigh the strained infusion. Add the same weight white superfine sugar to the infusion. Dissolve sugar thoroughly.
****STRAWBERRY SYRUP: Destem 2lb strawberries. Pulse them in the Robot Coupe until they are broken up well. DO NOT PUREE THEM. Add 2lb white sugar and let sit in the refrigerator for about two-three days, until a syrup is formed and all sugar is dissolved.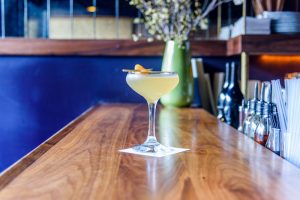 Photo credit Jessie Gibson
Jasmine – Apricot 75
Available at Bar Goto
1.25oz Jasmine Tea infused Portobello Road Gin
0.75oz Apricot liqueur
0.5oz Lemon juice
0.25oz Simple syrup
1.5oz Champagne Brut
Method: Combine all ingredients except for Champagne in a tin. Shake with ice and strain into a cocktail glass. Top with Champagne.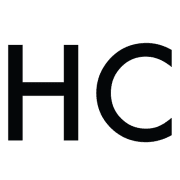 Honest Cooking
The Honest Cooking editorial team handpicks inspiring culinary stories to share with you that we think are beautiful. We strive to create an inspiring place for culinary exploration, salivating recipes, interesting personalities and stories.