Evoking a romantic evening for two or a fun party with friends, these festive cocktails are perfect for all of your Valentine's Day celebrations.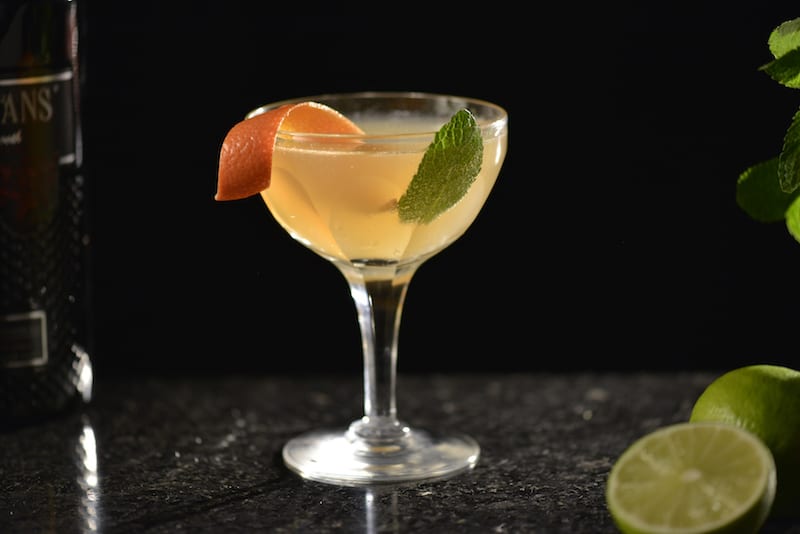 Brockmans Forbidden Fruit
This cocktail combines Brockmans Gin with celebratory sparkling wine and citrus for an alluring and romantic libation.
1 oz Brockmans Gin
1 oz grapefruit juice
1/2 oz lime juice
3/4 oz simple syrup
5-6 mint leaves
Prosecco
Combine all ingredients, ice and 5 mint leaves in a shaker. Hard shake and double strain into a chilled coupe glass and top with Prosecco. Garnish with a twist of grapefruit zest and a mint leaf or sprig of mint.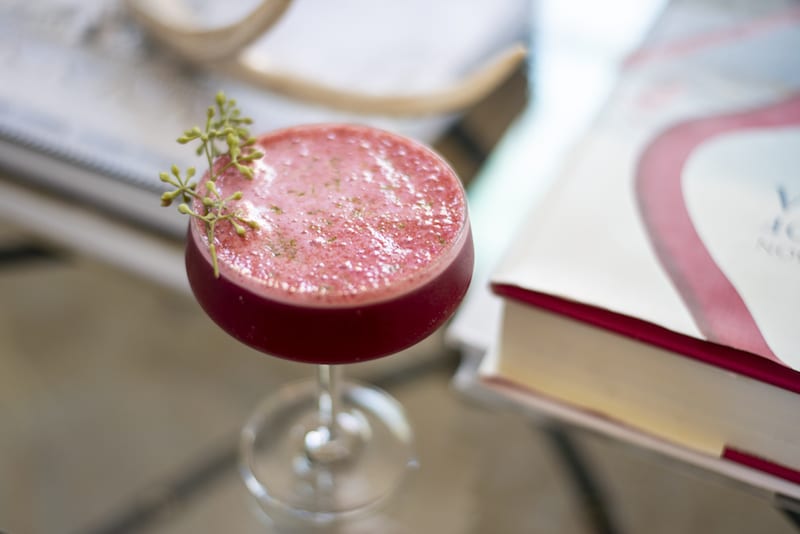 Healthy Habit
Made by Zero Restaurant + Bar's bar manager, Cody Held, with Plymouth gin, beet juice, lime juice, lavender syrup, cayenne, egg white and topped with Kombucha, this cocktail is quite refreshing. This restaurant will be serving the festive drink on Valentine's Day, so if you're in Charleston, SC, be sure to give it a try.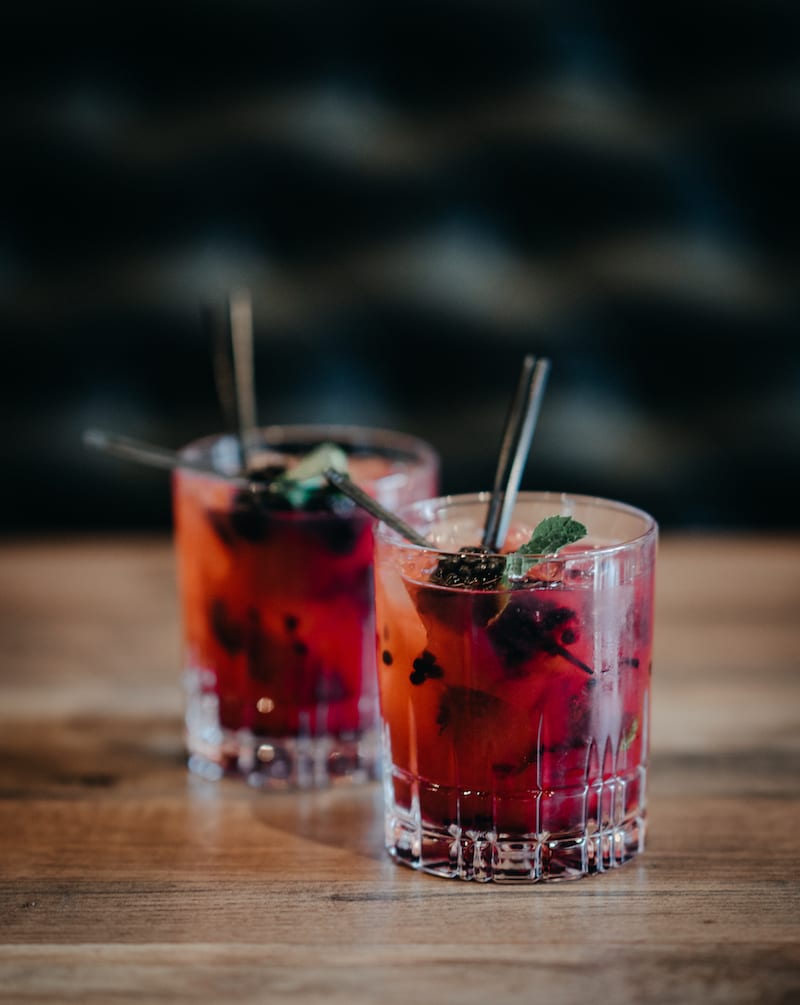 Blackberry Smash
Red rose-hued and fruity. What more could we ask for? Make a big punch bowl of it for your Galentine's Day celebrations.
2 oz. Old Elk Bourbon
0.75 oz. Simple Syrup
2-3 Blackberries
3-4 Mint Leaves
2 squeezed Lime Wedges
Combine all ingredients in a shaker with ice and shake vigorously for 20-30 seconds.
Strain and pour into a rocks glass over ice.
Stir and garnish with mint leaves and a blackberry skewer.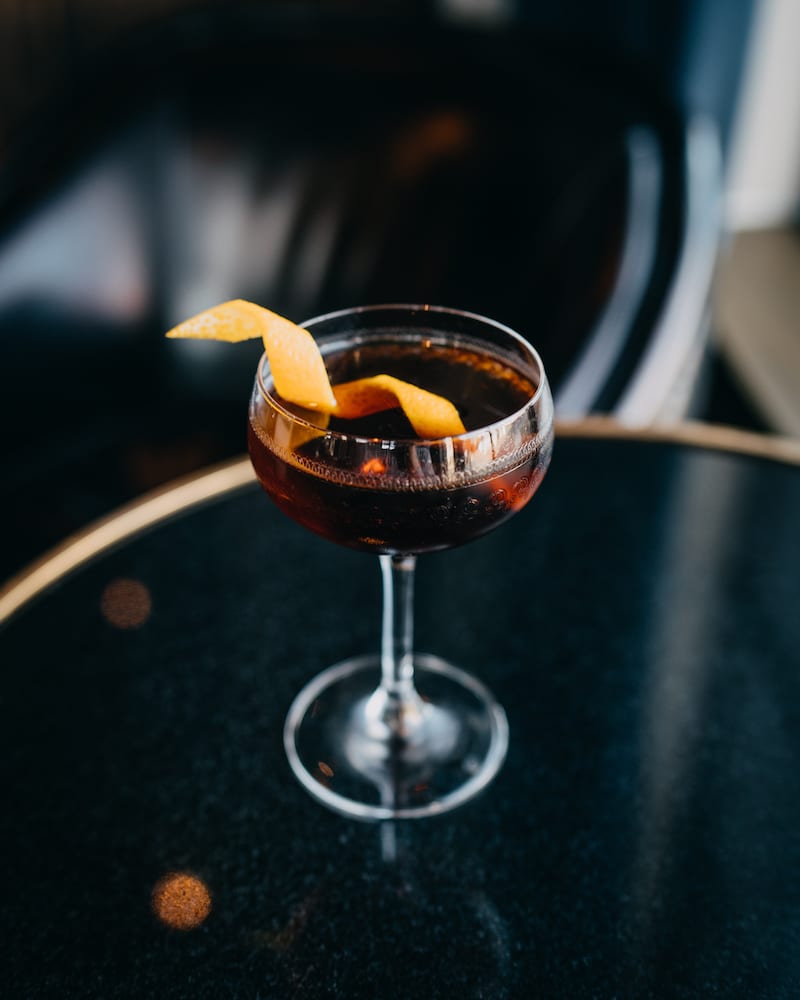 Velvet Manhattan
Luxurious and smooth, this simple drink is sure to delight, especially if your lover is a bourbon drinker. The recipe features Old Elk Bourbon, made in Fort Collins, Colorado. It's rich, smooth and spicy. A whole bottle of their own makes for the perfect gift, too.
2 oz. Old Elk Bourbon
1 oz. Amaro
In a mixing glass, combine Old Elk Bourbon, Amaro and ice.
Stir for 20-30 revolutions and strain into a cocktail glass.
Garnish with an orange twist.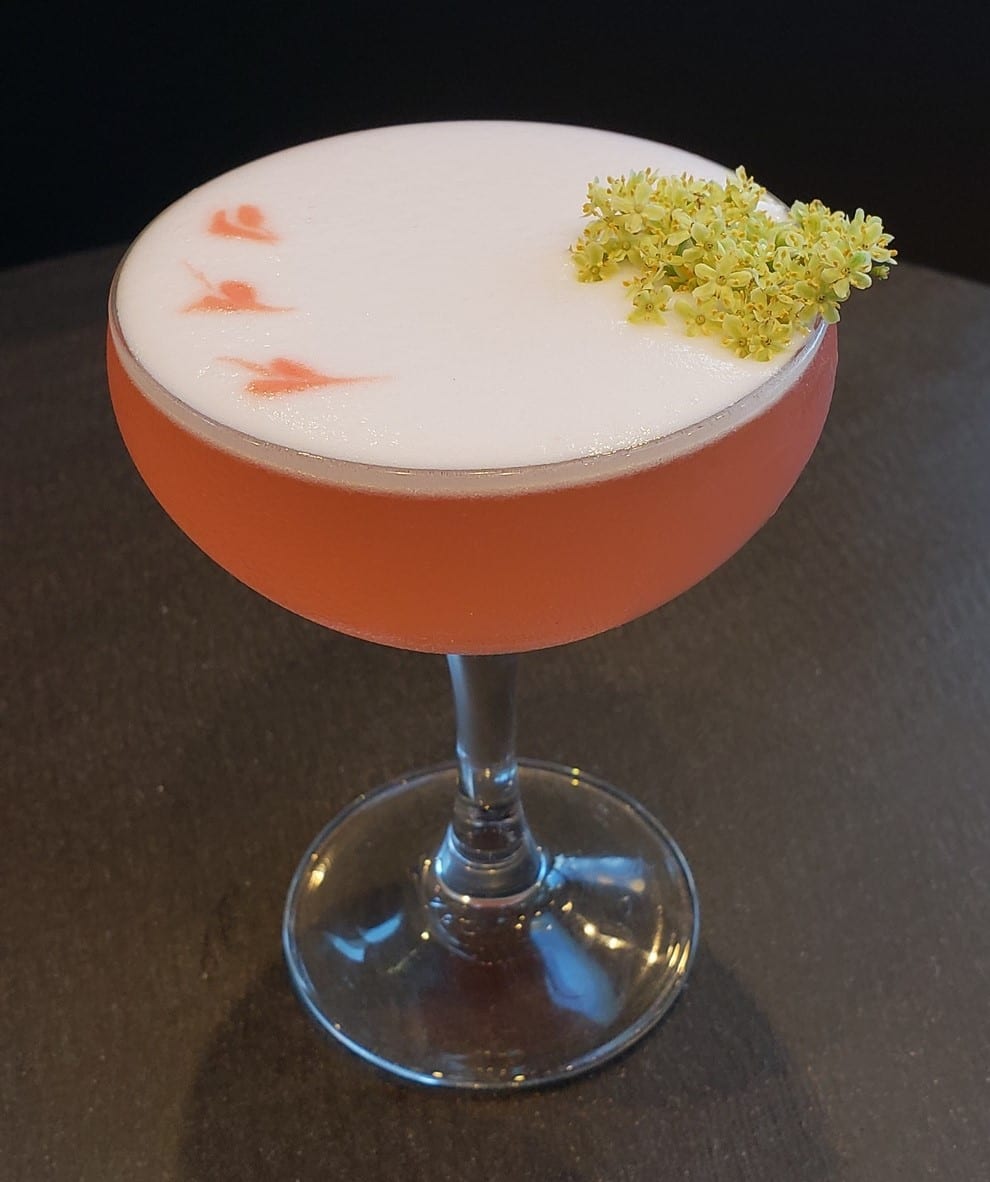 Para Mi Amor
Bartender Jamie Clark at Pikoh, in Los Angeles, has come up with a cherry and vanilla-infused vodka served with house-made vanilla bean simple syrup, Campari, fresh pressed lemon juice and egg white, garnished with Peychauds bitters and elderflowers. It's almost too pretty to drink! Pikoh will be serving the drink on Valentine's Day, so if you're LA, go try it!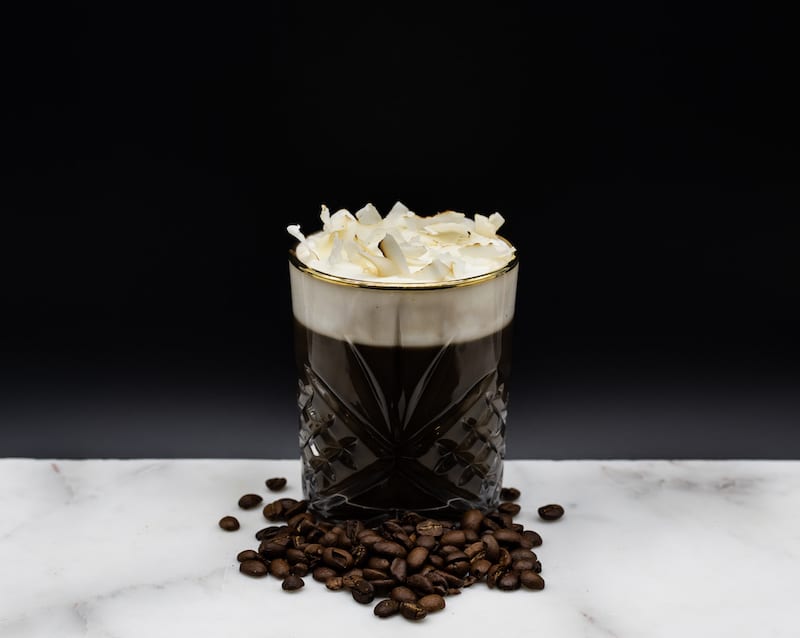 Coco Brew
Need a little pick-me-up to get the night started? Sip on this cold brew coffee cocktail that is as good as dessert. It is made with Stillhouse and High Brew cold brew to be especially buzz-worthy.

1.5oz Stillhouse Coconut Whiskey
4oz High Brew Mexican Vanilla
Garnished with Roasted Coconut
Shake ingredients vigorously in mixing tin with ice then strain into glass over fresh ice. Garnish and enjoy!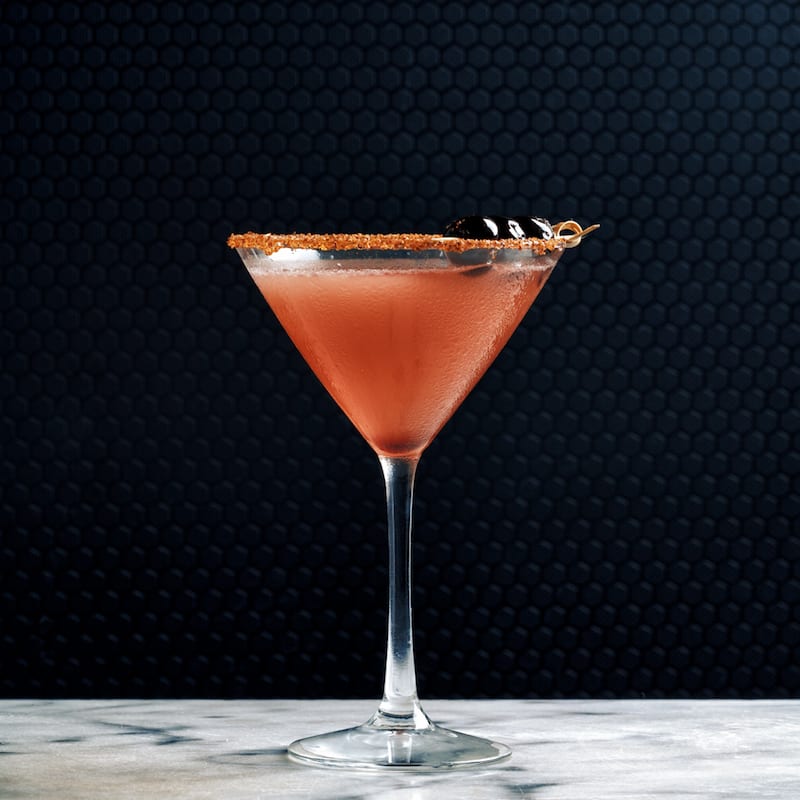 Tulum de Noche
One sip of this and you'll be transported to the beaches of Mexico with your love. Made with Ilegal Joven Mezcal, maraschino juice, grapefruit juice and a splash of agave at Cantina La 20 in Miami, FL..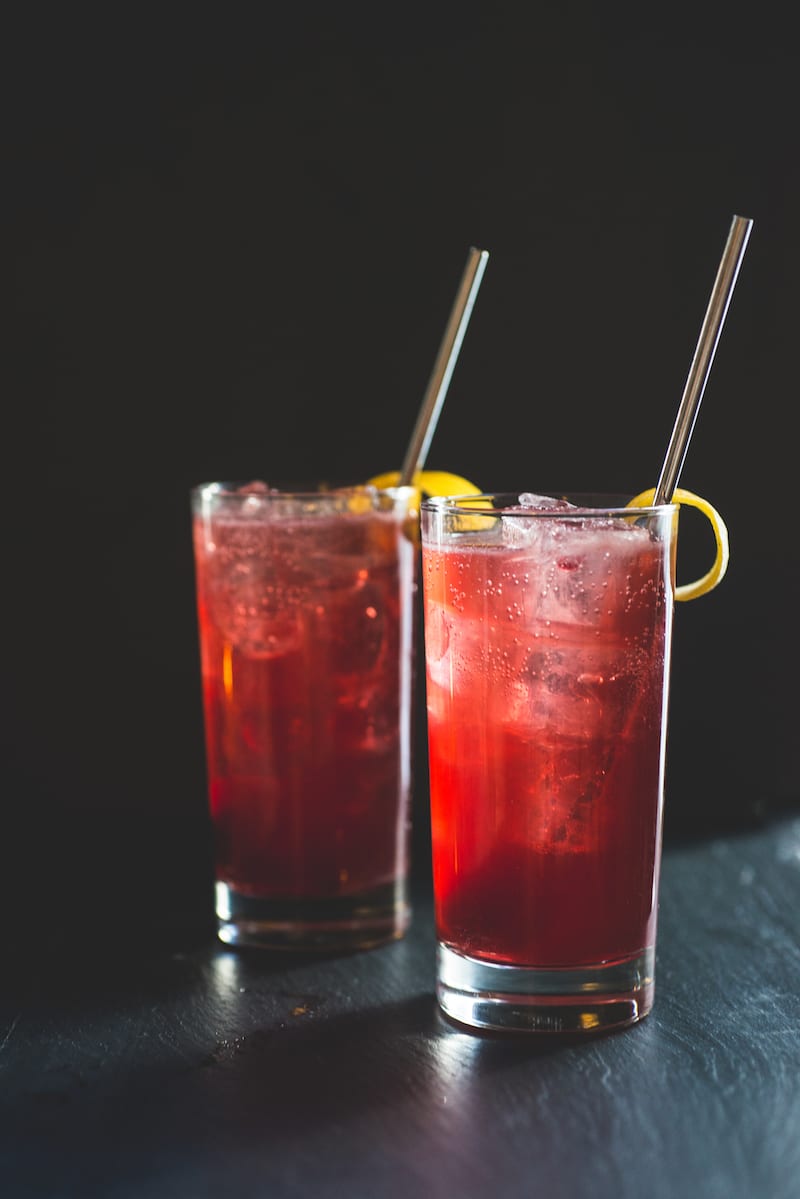 Dry Town Daisy
Pretty, pink and citrusy, this cocktail easily hits all of the right flavor notes. It's sure to get you in the mood to feel the love of your SO or your besties.
1.5 oz. Dry Town Gin
.75 oz. Pomegranate Juice
.75 oz. Lemon Juice
.25 oz. Simple Syrup*
2 oz. Club Soda
Combine all ingredients except soda in a cocktail shaker.
Add ice and shake vigorously for about 10 seconds.
Strain into collins glass filled with ice.
Top with soda.
Garnish with a lemon zest.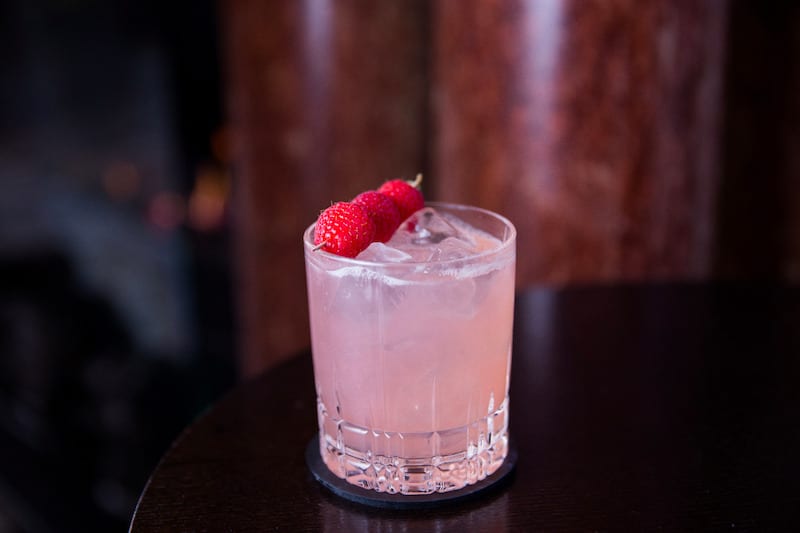 Mezcal Mama
Sweet, smoky and seductive. This stunner was crafted by New York EDITION using Gem & Bolt's Damiana distilled mezcal, Mezcal Mama will do the trick for anyone who's looking for a sweet ending to the night.
1.5 OZ GEM & BOLT MEZCAL
1.5 OZ JASMINE TEA
0.75 OZ FRESH LIME JUICE
0.5 OZ AGAVE SYRUP
0.25 OZ BENEDICTINE
3 OR 4 RASPBERRIES
See Also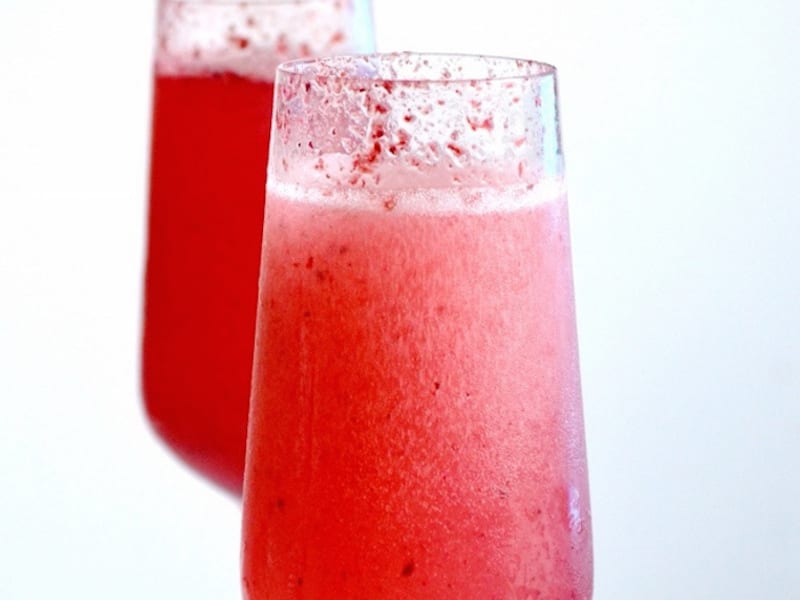 SHAKE ALL INGREDIENTS & STRAIN OVER ICE.
GARNISH WITH 3 OR 4 RASPBERRIES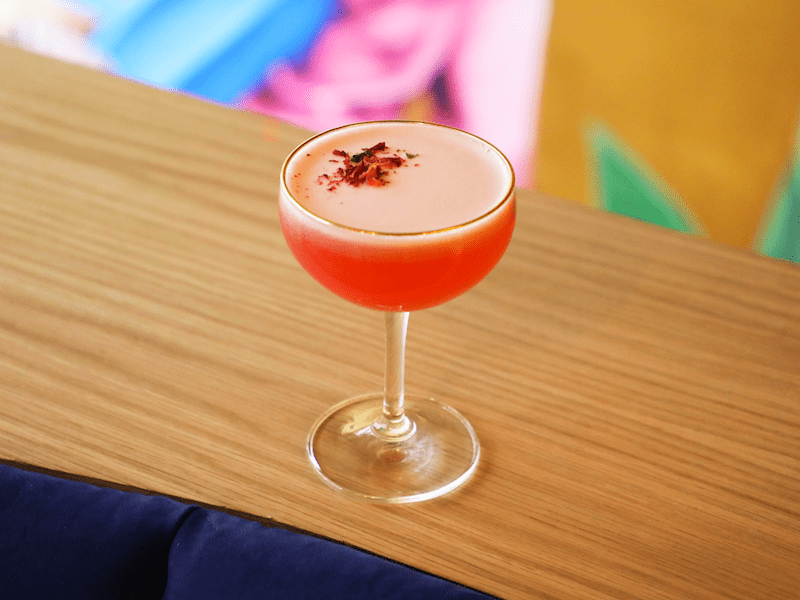 1-800-Sensual
Available at Soho's latest hot-spot Her Name was Carmen, is positively irresistible. With love in the air and hearts in your eyes, this will send your taste buds into a seriously sweet and sexy frenzy.
2 OZ STRAWBERRY INFUSED JAJA BLANCO TEQUILA
0.5 OZ FINO SHERRY
0.75 OZ LEMON JUICE
0.75 OZ RASPBERRY
0.75 OZ ROSE
0.75 OZ WHITE PEPPER SYRUP
All poured over ice into shaker. Shaken until cold.
Double strained into a cocktail glass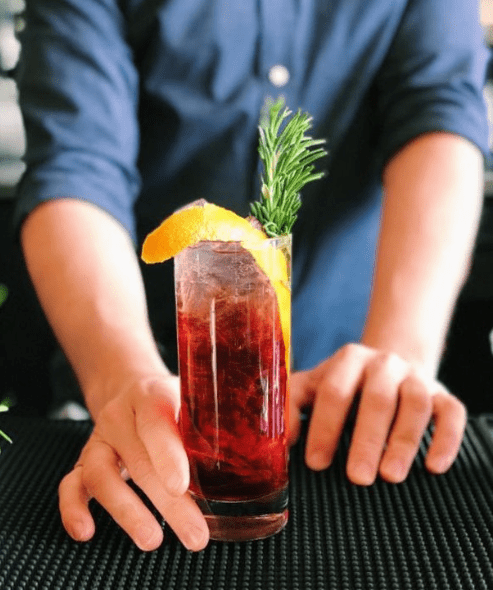 Pretty in Pink
If you love wine, you will love this cocktail! A light and refreshing wine-based cocktail, the Pretty in Pink contains cava, sweet vermouth, grapefruit juice and a rosemary simple syrup. Find it being served at Red Herring in Los Angeles.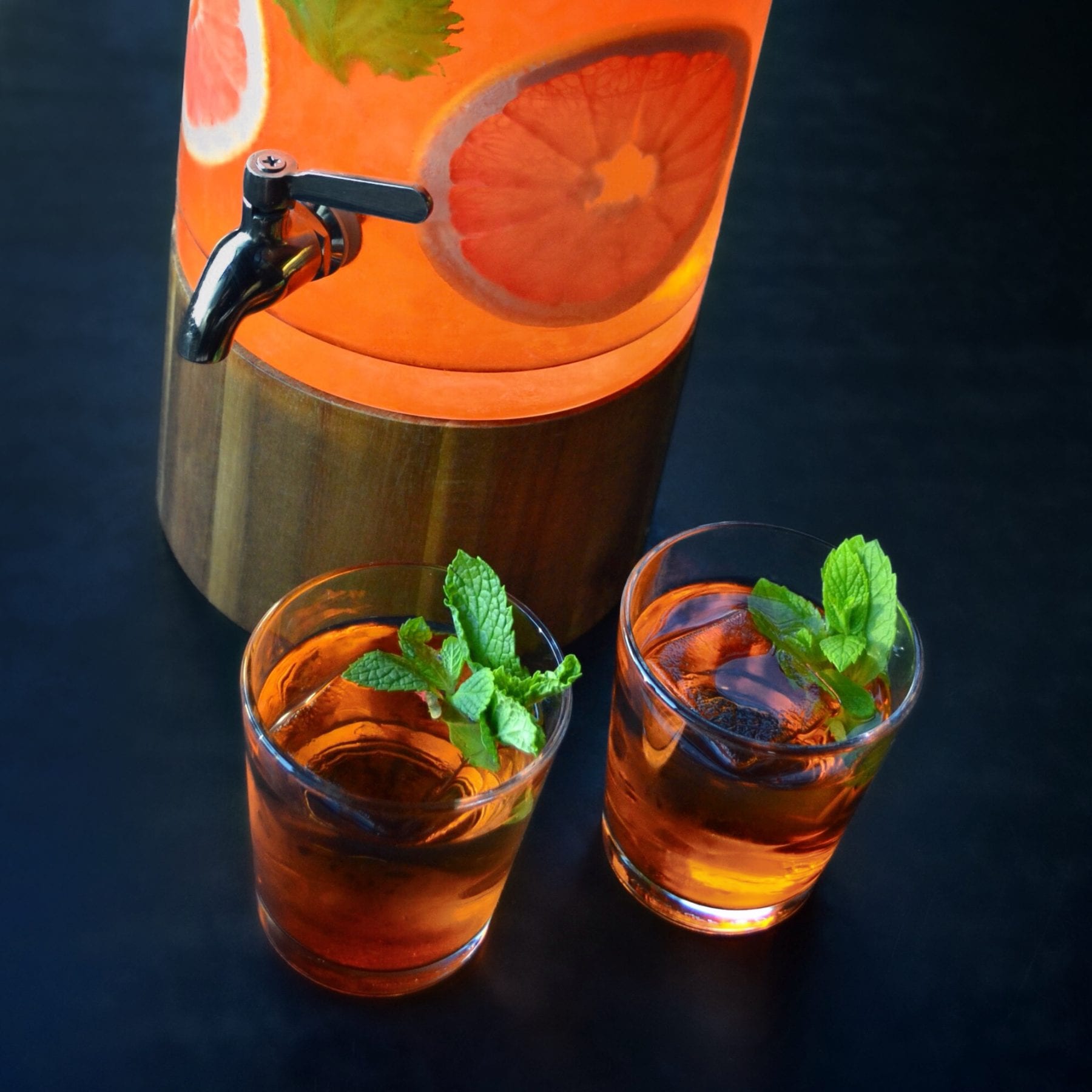 Moroccan Sunset
Created by Rustyn Lee and served by Momofuku in Las Vegas, this drink is made with grapefruit, Ford's Gin, Aperol, lemon juice, shiso, Lillet Blanc and Angostura bitters, leaving revelers with a crisp, tart taste that is both refreshing and irresistible! Perfect for all the single ladies on Galentine's Day, Momofuku's newest large-format cocktail, available exclusively in the PDR, this libation ($275) easily serves more than 15 cocktails. Head on over to the Momofuku bar for a taste!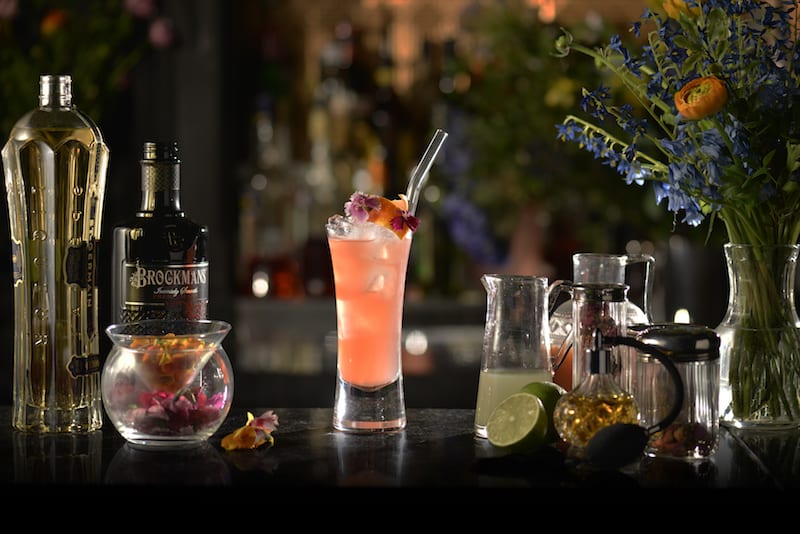 Brockmans Berry Breeze
Bright citrus, tart cranberry and smooth St. Germaine make this pretty pink cocktail both enjoyable and effortless.
2 oz Brockmans Gin
3/4 oz fresh grapefruit juice
1 1/2 oz cranberry Juice
1 oz St. Germaine
3/4 oz lime Juice
Combine all ingredients with ice in a shaker. Shake and strain into a highball glass full of ice cubes. Garnish with a twist of orange zest and edible flowers.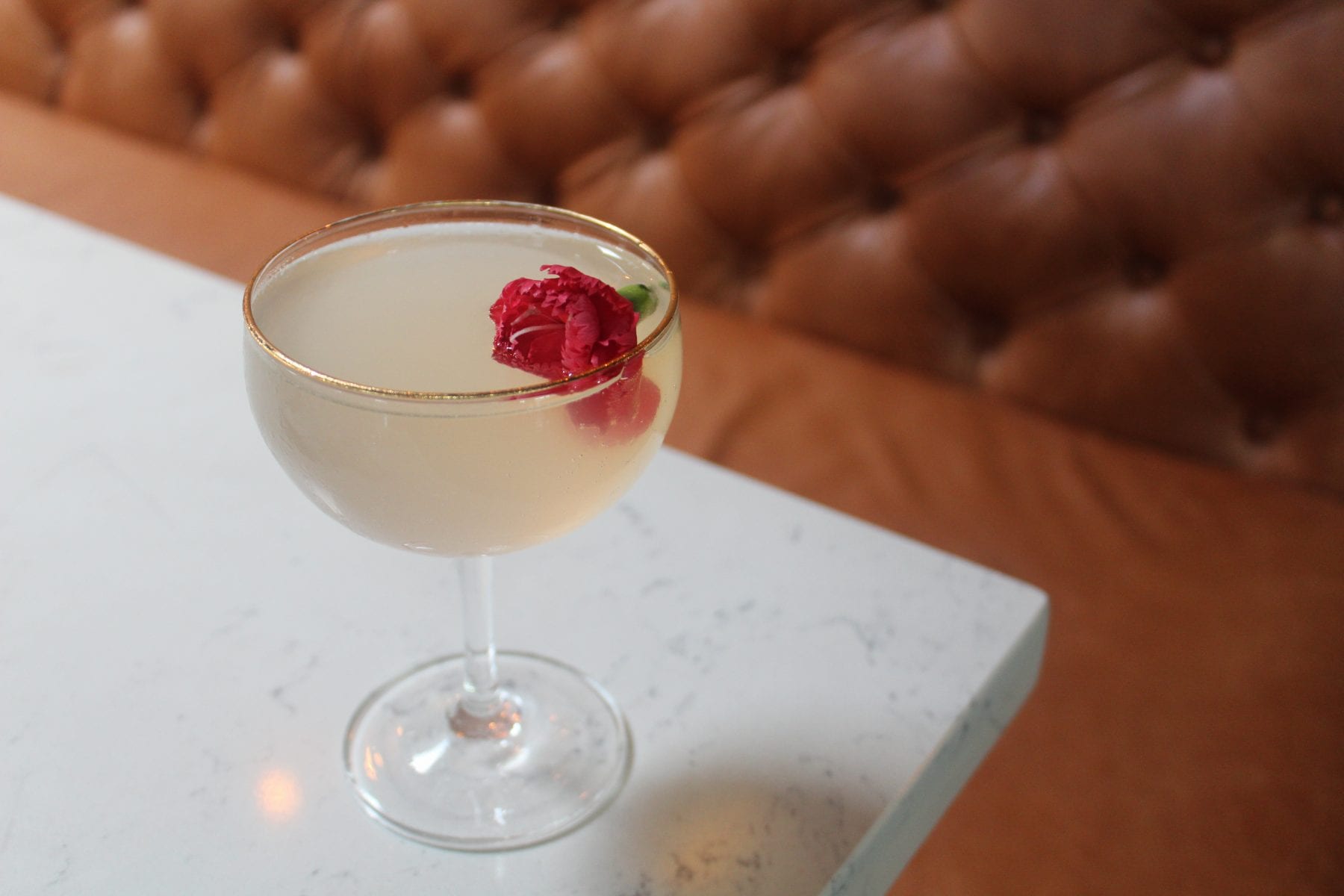 Pink75
A light and refreshing, soft pink cocktail featuring Wodka vodka, strawberry, lemon and st. germain topped with a flower, created by Bar Director Freddy Schwenk at Geist. If you're in Nashville, you know what to do on Valentine's Day.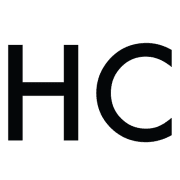 Honest Cooking
The Honest Cooking editorial team handpicks inspiring culinary stories to share with you that we think are beautiful. We strive to create an inspiring place for culinary exploration, salivating recipes, interesting personalities and stories.