This citrus salad definitely fulfills your citrus and green needs.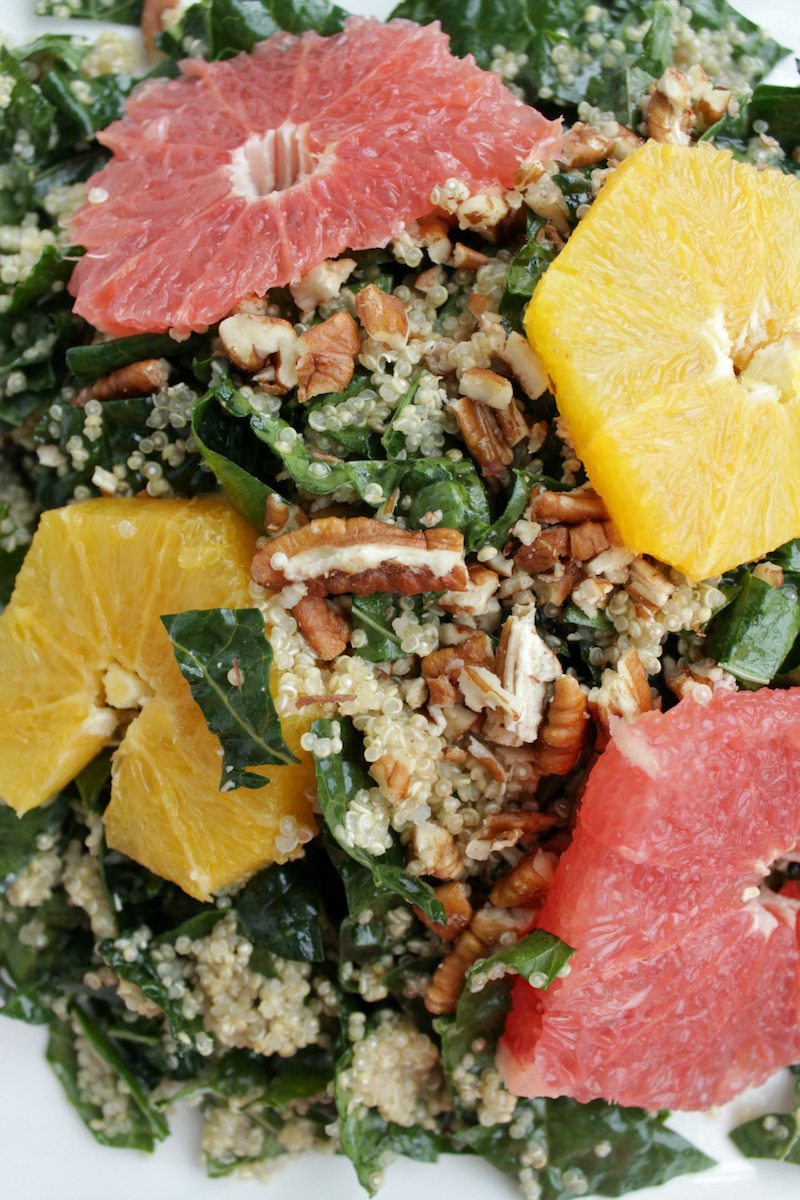 I love a salad that is full of texture. I added the quinoa to make this a lunch that will keep me going all afternoon. It definitely did the trick.
I found this amazing lacinato kale at whole foods and knew I had to have some. It was the most gorgeous green and soo full of life. It seriously was the best kale I've ever tasted. I'm not a huge kale fan either. It paired perfectly with this citrus dressing.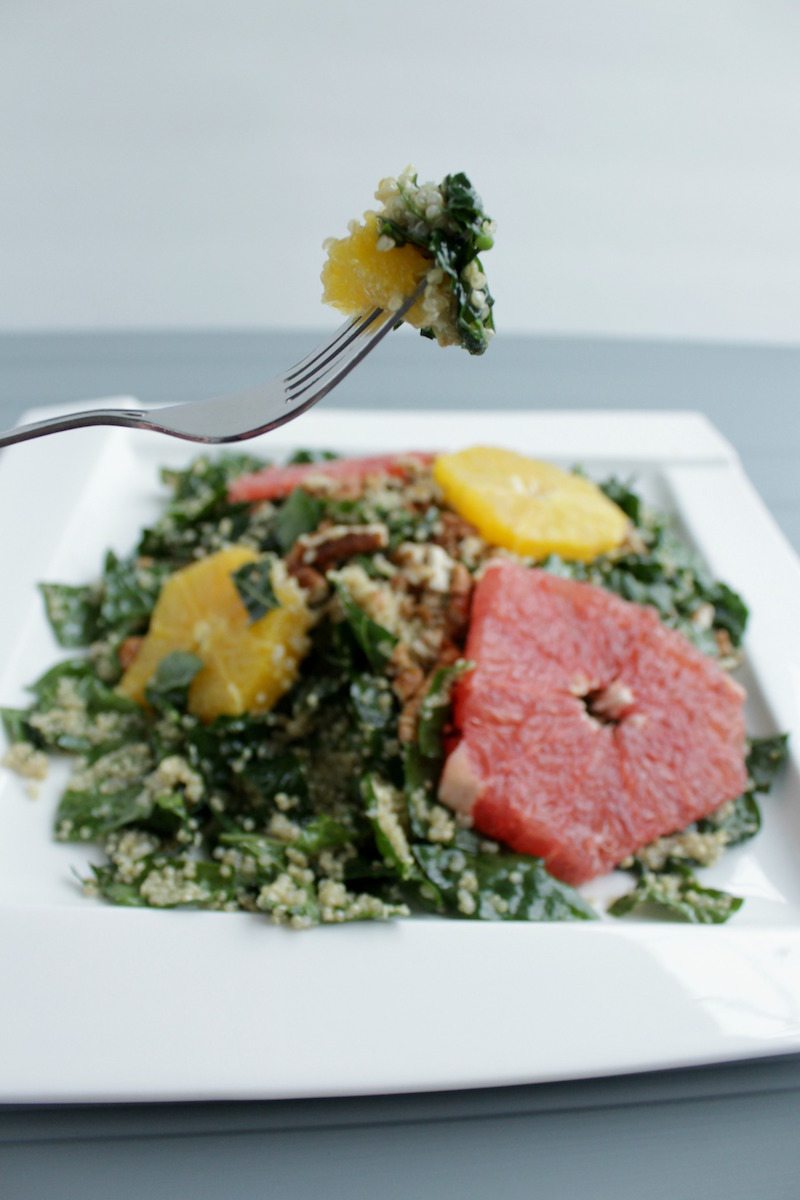 If you fell off the bandwagon hop back on with this yummy and super healthy salad! It is sure to get you inspired and back on track.

Citrus Kale and Quinoa Salad
Ingredients
Salad
4 cups kales, cleaned and chopped
½ orange, peeled and sliced
½ grapefruit, peeled and sliced
¼ cup pecans or almonds, chopped
1 cup quinoa, cooked
DRESSING
¼ cup olive oil or grapeseed oil
2 tablespoons red wine vinegar
1 tablespoon orange juice
½ tablespoon honey
1 pinch salt and pepper
Instructions
Place Dressing ingredients in a small bowl and whisk together.
Add salad ingredients to a large bowl.
Pour ½ of the dressing into the salad bowl and stir until all ingredients are evenly coated with dressing.
Add more dressing if desired.
Serve. Store left overs in airtight container for up to 2 days.