Slow Cooker Chicken Noodle Soup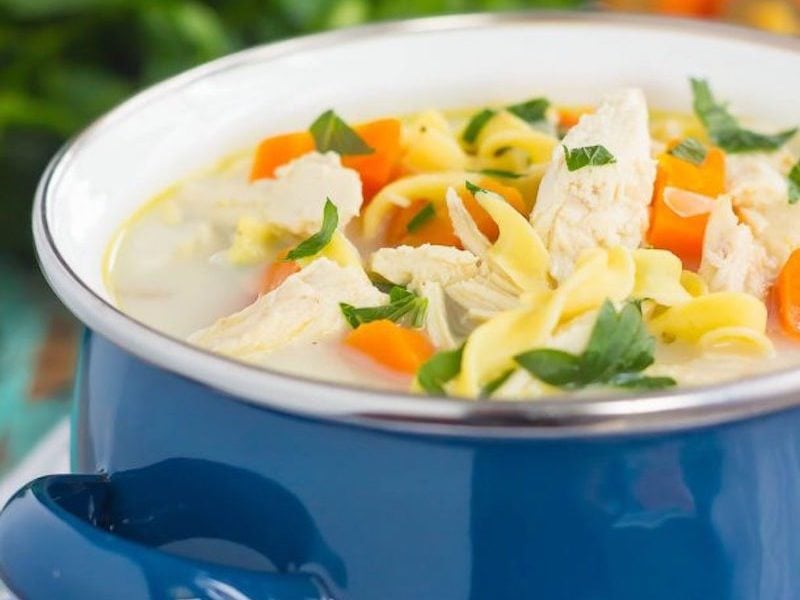 This Slow Cooker Creamy Chicken Noodle Soup is loaded with chicken, fresh vegetables, and tender noodles, all tossed in a creamy broth. Warm, comforting, and lightened up, you can feel good about indulging in the classic soup, with a creamy twist!
Gayle Spice
Gayle is the blogger behind Pumpkin 'N Spice, a bog dedicated to easy and delicious recipes, sweet treats, and comforting meals that can be whipped up in no time.