Citrus and Dill Salmon Kabob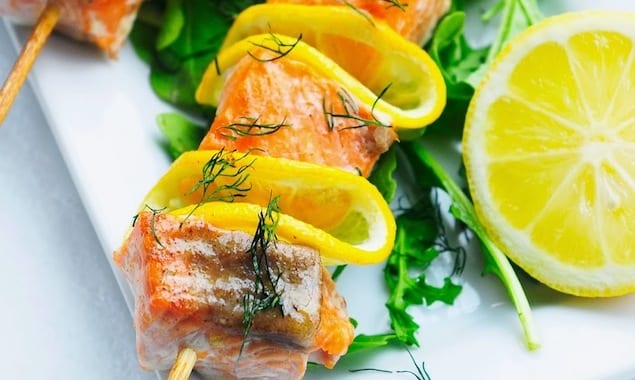 A fresh meal is easy to make on the grill or in the oven with skewered salmon. Add lemon, grapefruit, and dill to the mix for added flavors.
By Sherron Watson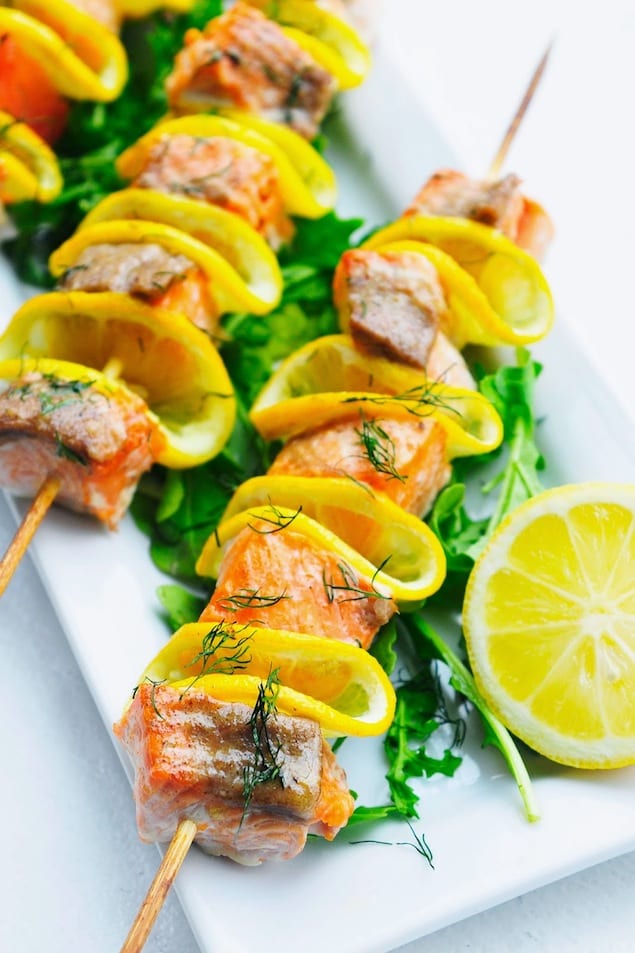 My family and I are always striving to live with a healthy philosophy about our food choices. The recipes today are a reflection of those choices. Our everyday diets are filled with lots of fruit and vegetables, healthy fats, natural sweeteners and lean meats.
Our mindfulness of what we put into our bodies allows us to stay active and nourished.
Let me share with you a few ideas that can easily be followed when you are capturing the spirit of spa cuisine in your own home.
Chose quality foods. Pamper yourself with a few favorites.
Avoid processed food. Stay with fresh ingredients.
Make spa water. Add a few mint leaves and lemon slices to dazzle your water intake for the day.
Use local ingredients when possible.
Relax. Close your eyes and clear your mind. Enjoy your food!
Spa food is not about limiting what you eat but reintroducing modifications to how you eat. Make choices that will feed your body, soul and mind. It is not about being this way or that way but more about feeling complete and whole.
See Also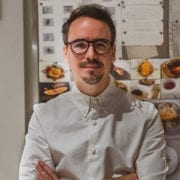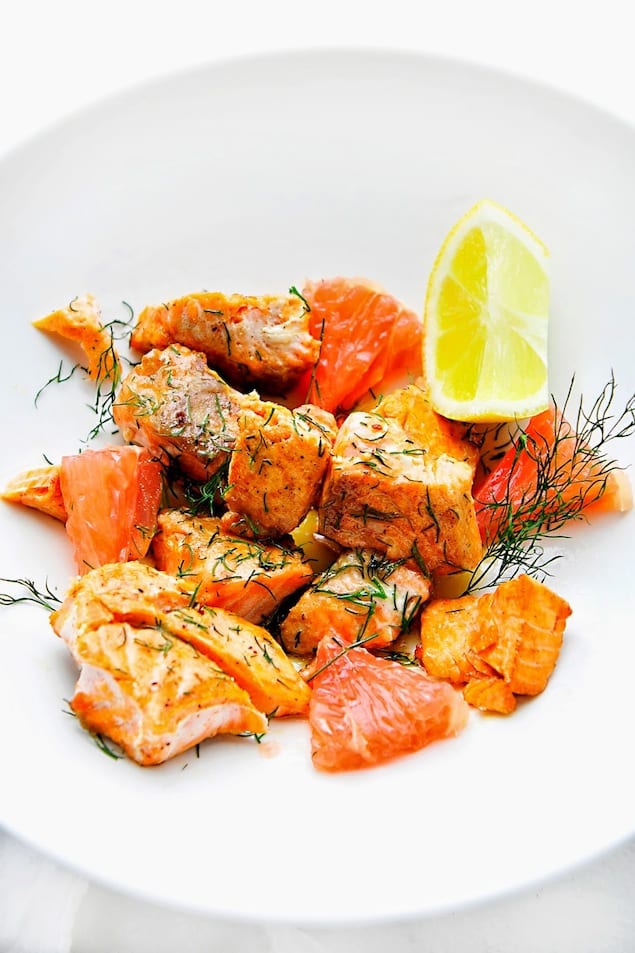 I had left over pieces of salmon that were not suitable for skewering. I went ahead and grilled them anyways. I added the roasted dill and a wedge of lemon. It was perfect!

Citrus and Dill Salmon Kabob
A fresh meal is easy to make on the grill or in the oven with skewered salmon. Add lemon, grapefruit, and dill to the mix for added flavors.
Ingredients
1 pound salmon filet, remove skin and cube
½ teaspoon onion powder
½ teaspoon salt
Pepper to taste
2 whole lemons, sliced thin
1 grapefruit, peeled and cubed
Fresh dill
Olive Oil
Skewers
Instructions
Soak skewers for 30 minutes in cold water.
Preheat oven to 425 degrees. Place a baking rack inside a cookie sheet.
Season both sides of salmon (skin removed) with onion powder, salt and pepper. Prepare salmon, lemon and grapefruit according to ingredient list above.
Add salmon, grapefruit chunks and lemon slices to skewers in any order.
With a pastry brush, brush each skewer with olive oil. Lay long stems of dill next to each skewer. See picture.
Bake for 12-15 minutes. Try not to over bake.
Crush baked dill over each skewer and serve.
Sherron Watson
Sherron Watson is a writer and photographer. Her passion for food started at a young age while working with her family in their restaurant business. A career in photography gave her the experience she needed to start capturing images of her favorite dishes. This led to the creation of her blog: simply-gourmet.com. She is currently a food writer for Capital Style Magazine in Annapolis, MD.